Before answering the question, you need to know details about the features of Blue switches to consider the gaming perspective. Here, I am going to clarify the matter through a competitive analysis of the entire article. let's explore- are Blue switches good for gaming?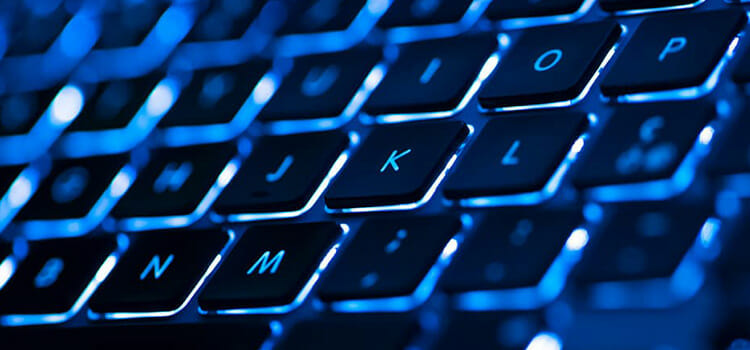 How Good Are Blue Switches for Gaming?
To assist you in taking the appropriate decision, I try to avoid the direct 'yes' or 'no' answer. Instead, I would like to include some facts to consider regarding Blue switches for gaming. Here I attach the facts point by point below.
Suitable: If you ask me whether the Blue switches are suitable or not for gaming, I would like to say it is suitable for their nature. Because of you can use them according to your necessity or desire. 
Ideal: Yes, the switches are suitable. But it doesn't mean these are ideal for gaming. To be an ideal model, they have to fulfill the requirement of the gaming perspectives. But Blue switches can not fulfill the gaming requirement properly.   
Competition: Blue switches are not the best choice for the superior type of gaming competition. Because the switches do not have the proper flexibility as a competitor needs to perform.  
Faster Click: If you think of a speedy click, you will need to skip the Blue switches as an option. The switches are a slight bit crunchy. 
Tactile Bump: Blue switches have tactile bump preference, which means you are not allowed to press them quicker and faster to stay on the driving seat according to the gaming control positioning. 
Audible Click: Key switches produce sound while pressing the keyboard. But for many gamers, it seems annoying and disturbing. Blue switches contain audible clicks. From this perspective, you have to think twice about choosing them for gaming.
Durable: Gamer needs durable keyboard switches. The good news is Blue switches have the perfect durability that one gamer generally expects.    
Pros
Better actuation and operating force
Accurate click
Clicky feel
Cons
How Do I Know What Are the Best Gaming Switches?
Linear Red switches and tactile Brown are better than the Blue switches for gaming. Linear is always considered the best type of gaming switch. It has the best kind of actuation. Another big thing about this type is it actuates through light instead of metal plate touching. 
Here I include some points of matter. These help you to clarify the best gaming switches from various options.
Silent switches are always considered as the best option for gaming. 
Smoothy and consistency are the key features of the best gaming switches.
Ergonomic switches take care of your hand while playing hardcore games.
You have to ensure that your keyboard switches take less rest position and respond as much as quicker. 
Less tactile response helps you to give back the best output while playing a game.
Frequently Asked Questions (FAQs)
What are the Benefits of Cherry MX blue Switches?
Blue switches are so-called clicky switches. You can hear a click when a keystroke is recognized on blue switches. This is helpful when programming, typing and playing strategic games. You don't need to fully press a key because you can feel it when it registers.
Is Cherry MX Blue Heavy?
With an actuation force of 60g and a bottom-out force of 60g, Cherry MX Blues are perfect for a person who types normally. While the actuation distance is the usual 2mm, the total travel distance is 4mm.
Do Blue Switches Ever Become Annoying?
It can be difficult to talk to teammates and friends when using the blue switch. Everyone has that one friend whose typing makes you hear the click. The last thing you should hear while typing is the clicks, which are loud and distracting when speaking to pals. With that in mind, it would be beneficial if you avoided all click switches, not just blue ones.
Final Words
In the end, I hope you will understand the fact that are Blue switches good for gaming? According to the entire article, I would like to sum up that the Blue switches would not be a good option for gaming.