It is a very crucial fact to communicate with foreigners in case of business negotiation, traveling, bank and insurance companies, higher studies and so on. Not everyone can speak your native language or English fluently. Here comes the function of a voice translator device.
It is a very toilsome task to select the best product from many products in the market. In this article, we will assist you in this purpose by giving you a brief description of some of our conferred voice translators and a concise buying guide that will boost you to sort out the best voice translation device.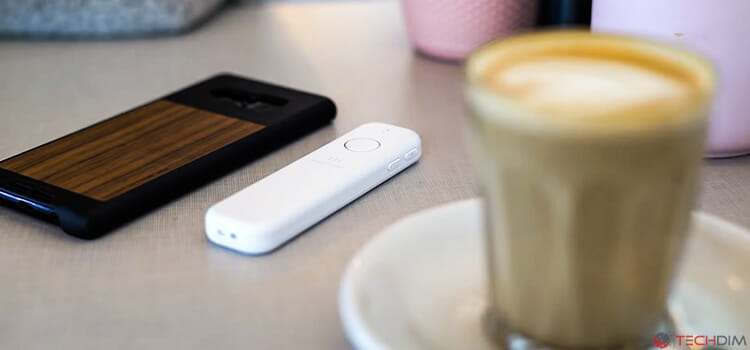 What is Voice Translator Device?
Preview
Editors Choice
Best Buy
Title
Cheetah CM Smart Instant Language Translator Device Portable Foreign Language Real-Time 2-Way...
MORTENTR Translator Device Smart Voice Translator with 2.4inch HD Touch Screen Support 70 Languages...
Editors Choice
Preview
Title
Cheetah CM Smart Instant Language Translator Device Portable Foreign Language Real-Time 2-Way...
Best Buy
Preview
Title
MORTENTR Translator Device Smart Voice Translator with 2.4inch HD Touch Screen Support 70 Languages...
Now question is, what is a Voice Translator Device? It is a device that can translate promptly the words you speak and say them right back to you in any particular language you want.
A voice translator can be one-way or two way, stand-alone or internet dependent. Which type to use depends on your purpose of use and environment. These devices are very handy when you need to communicate with foreigners. 
Our Recommended Best Voice Translator Devices
There are some language translator devices that are gathered as our recommendation here with their true and neutral reviews. Let's take a look.
1. CM Smart Instant Language Translator Device Portable
CM smart instant language translator device is an absolutely accurate language translation device which provides instant translation. This smart device supports 42 different languages along with its advanced cloud processing system.
CheetahTalk App is required to be connected once to operate the translator which is free. As it stores the database on your phone, you need to stay paired to the phone on wi-fi for network access.
The app does not need to be active to operate the translator. You will get to see what you are saying in both languages just like a transcript of the whole conversation.
 Also, the device gives ultra-long performance and has a superior battery life with its rechargeable battery. The two-way language translation will help you to have frequent conversations.
There are some cons as well like there is no headphone jack and no way to turn off the audio. Also, the requirement of internet connection and pairing will make you keep it with your phone at least within 10 feet. Charging the stick unpairs it with your phone.
Besides, it is not good for long and frequent conversations as you have to speak clearly and loudly with intervals. This is because the device has little translation delay and is sensitive to noise which makes it perfect for small talk only.
2. MORTENTR Translator Device Smart Voice Translator
 MORTENTR Translator Device can translate 70 languages with ultra-high translation accuracy for intricate sentences. This two way and the versatile device helps to remove the communication problem. With your foreign friends.
There is a large color touch-screen to provide you with readability for voice to text conversion. Also, you can replay the audio whenever you want by just simply clicking the screen.
Besides this translator device offers high recognition ability by finding out your voice even in a noisy place. You have to just long-press the red button on the right until the recording icon shows up, then the device is ready to translate your speech.
If you have access to the internet by wi-fi or hotspot, you will not need to connect through an app on your phone. Since the device doesn't have all the languages in it, the wi-fi helps to get information while translation.
But there are no Bluetooth capabilities or earphone jack and the device is totally internet dependent. There some difficulty arises while entering the wi-fi passcode.  Sometimes stops working after a few uses and the battery dies fast. The voice used in the translator is a little bit poor. Also, the device sometimes works slowly.
3. Birgus Smart Voice Translator Device
Birgus Smart Voice Translator device is a perfect tool to meet your multilingual translation needs with the support of 70 language translation. The voice of the translator is enough to clear and loud.
The color touch screen design is very elegant. When your speech is translated in audio, it is also translated into text on the screen which is very convenient for communication.
There is no requirement of SIM cards or any apps, you will need only wi-fi or hotspot. The buttons are placed very strategically so that you can use it easily.
There is an independent noise reduction microphone that enables it to translate even in a noisy environment. Also, the recording quality of the translator is high quality and you can play it again if the others don't hear clearly making the device suitable for repeated listening.
There are some problems as well as this is not comfortable and is bulky for a pocket for its squared-off corners. It is dependent on the internet and difficult to input a wi-fi passcode as it doesn't support a two-step sign in.
Initially works well but after a while stops working. Also, it requires rebooting frequently and does not alert you if the memory is full, just the screen freezes for a while. There is only a charging cable provided.
4. Language Translator Device with Camera Translation
Language Translator Device with Camera Translation is a very smart translator with 106 languages. You can travel around the world as your heart content and connect to people frequently.
To enhance a better understanding of each other, the translation is also shown as text on the screen. It not only supports voice translation but also supports word translation.
The device is very small and compact which makes it pocket-friendly. It is easy to carry for its well-rounded shape and lightweight.
Also, this translator is independent of noise so recognizes your voice and translates quickly. The high definition recording enables you to record any speech and translate it. 
There are some drawbacks to the product. The touch screen is not sensitive enough. It depends on internet connection and reconnection to wi-fi and rebooting time to time is required. The keyboard is tiny and you have to push a button to input numbers and symbols.
Also, the response is a little slow. The battery is not much durable. The connection process is retarded and slow and translation accuracy is not too good.
5. OXSII T1 Handheld Pocket Smart Voice Translator
OXSII T1 Handheld Pocket Smart Voice Translator is a device that supports a two-way translation of 40 languages. It also supports photo translation, session translation and intelligent scene recognition making the device unique.
The translator is very small in size with mini stainless-steel design which makes it portable and handy. The rechargeable battery offers super long working time and durability.
You have to first install the app, connect to the Bluetooth of your phone, settle native and target language and start to use. The app will show the speech in the text. There are two record buttons for two-way translation and it supports replay.
The Bluetooth has to be kept on. It takes a very long time for translation. A very big disadvantage is it disconnects from the phone every time after the translation of a sentence. The device is complex to start at first. Also, the app required is not user-friendly.
Language Translator Device with Unlimited 2-year Global Data is unique of all translators for its built-in two years of global data coverage, covering 98 countries. Ones the data plan expires you have to renew it.
There is no need for a SIM card and Wi-fi connection. It supports offline coverage of selected 60 languages. The accuracy of translation is superior and the vocabulary coverage is professional. The 4-mic far-field microphone array with smart noise reduction enables it to accurately recognize your voice.
The screen is big enough and has a high-resolution touch display.  It can connect to wireless headphones through Bluetooth. The battery lasts long, almost 8 hours. Moreover, it saves conversation in the form of text. 
As it is very easy to operate, anyone can use it anywhere flawlessly. Translation speed is very fast and it is very user-friendly.
But you may face some trouble too. The device does not support wired headsets. The accuracy rate is not so high. Sometimes in some cases, accuracy is not that high.
7. ECTACO Partner 900 PRO Spanish – English Voice Translator
ECTACO Partner 900 PRO translator supports voice translation and also text translation. You can either type or pronounce the sentence you want to translate. The device has a powerful CPU with an innovative and robust hardware platform.
Moreover, it has a high-resolution camera along with a photo translator program. So, using the ECTACO translator, you can snap a pic of any text and have the translation in no time.
It has a speech to speech translation in 30+ languages and you can download more languages if you want by connecting to wi-fi. There is also a notes app which helps you to save your notes.
You can charge the device with a computer USB port or plug it into a wall socket. Also, it has a port for headphones. Also, the translator works without any aid from the internet. It is like a micro tablet.
The bad side of the product is the Spanish tutorial program added with it his fault and reloading is required often. Also, the battery is not heavy duty.
Best Voice Translator Devices Buying Guide
It is very necessary to know what to look for in a  voice translator device. This is a very cumbersome task to choose a translator that will be worth your money. Here are few things to consider before selecting a language translator device to buy including the different features of a translator may have.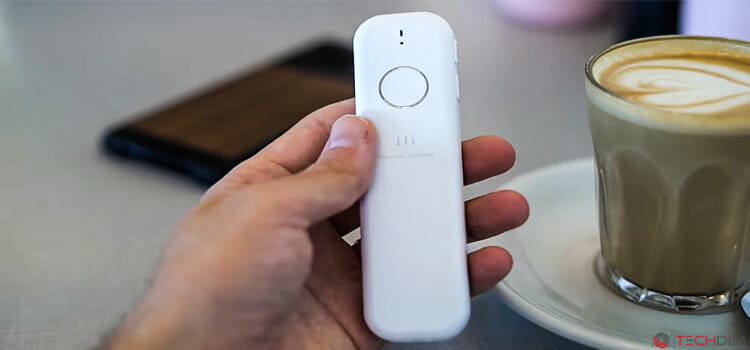 Two-way Translation
Translators can basically translate one way or two way. A two-way translation mechanism can translate the speech from your language to destination language and vice versa. But a one-way translation can not translate the speech back to your language. 
It is very emergent to understand each other in both-way to communicate. So, you must find out a translator which is two-way by researching the reviews and product description.
Selected Languages
If you love to travel, then you must look for a translator device that supports languages of a wider range. Because you don't know where you will be traveling in your future life and you will obviously need a translator to communicate.
But if you need to communicate with a particular person with a particular language then search for a device that will support at least the language you need. Translator devices with a small range of languages or only your required language will do plenty then.
Accuracy of Translation
If your translator lacks exactness, then there are some possibilities that it will create misunderstanding between you and your opposite side. Also, it can make you look weird in front of people. So, accuracy and quality of translation is a very crucial point to consider for translators.
To be sure of accuracy, you must consider the number of translation engines present and the presence of artificial intelligence assistance.
Internet Dependence
Some language translators work offline and some works only online.  A translator that works offline supports a limited range of languages and is suitable for small conversations with simple words and phrases only.
But a translator that depends on the internet has higher accuracy and a higher range of languages. If you are traveling to remote places where internet connection is not available, or the speed is not good then this type of translator will be useless for you.
But if you are home or you have easy access to the internet then the online language translators are highly recommended.
Requirement of App
The devices that don't need any aid of extra app of the phone are stand-alone translators. But there are some translators that require the assistance of a special phone app. 
First, you will need to pair your translator with your phone using Bluetooth to control it with your phone. These devices are cheaper in comparison to the stand-alone translators. Normally app assisted translators do not contain any screen.
If your phone does not support the app, then it is rigmarole to use this type of translator. So, you have to research thoroughly as many manufacturers hide the fact of the app requirement.
Quality of Speaker and Microphone
It is important that your translator can efficiently detect your voice in a noisy environment and loudly and clearly give out the translation. This depends on the quality of the microphone and speaker. So, opt for a translator that has noise-canceling microphones and high-power speakers.
Screen
The screen is another fact to consider. It is expedient to use a touch screen for good operation and control.
Battery life and Charging Method
It will make you uncomfortable in front of your friend if the translator shuts down in the middle of a conversation. Moreover, you can not charge the device often while traveling or it may be very hasty to charge it from time to time. Hence, you have to look for a device that has a durable and heavy-duty battery.
Thereto, make sure that the charging method is convenient for you. some language translators now featuring wireless charging.
Mobile Hotspot
There are few translators that offer mobile hotspot. It can share the internet with other devices so that you can use many devices using one SIM and you will not need to roam around with a phone.
Frequently Asked Questions (FAQs)
Here are some common questions about language translator devices are discussed below:
Q: What is the translation engine?
Ans: it is a software that runs the translation, for example, Google Translate.
Q: What does it mean by two-way translation?
Ans: In a two-way translation, the conversation can be translated from your language to your partner's language and back.
Q: Why Artificial intelligence is used in translators?
Ans: It helps to detect the accuracy of translation and it decides which one to use in a specific scenario. 
Q: Why internet connection is required in some translators?
Ans: To harness the power of multiple translation engines and gain better accuracy and efficiency.
Q: Why do we need to use language translators when we can use Google Translators?
Ans: Google translator needs you to press each time you want to read out the translated sentence.
Ending
It is very anfractuous to pick the best voice translator device from so many products. Your selection of a translator depends much on your quest.
If you want a voice translator that can function only having internet access, then CM Smart Instant Language Translator or MORTENTR Translator Device is perfect for you.
But if you want to escape internet connection, then Language Translator Device or ECTACO Partner 900 PRO translator will be reasonable for you.