If there is a question like, what is the most important property for modern human society? Surely the answer is the internet, the property you are surfing at this moment. And we all know browsers are the door to the internet. Today we have thousands of web browsers in the market which make the task of finding the best web browsers for us harder.
So, today we are going to talk about web browsers, features, security, and other things so that you can grab the best web browsers for you.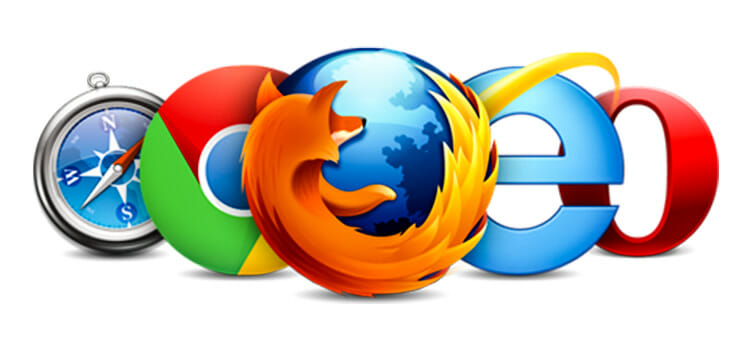 Best Web Browsers
Chrome
It is funny that Google's CEO Eric Schmidt was afraid of developing Google's own independent web browser which is known as chrome today. He didn't want to enter the browser war which was running at that time and Google was a small company.
But in this complex time co-founder Sergey Brin and Larry Page didn't stop and they hired developers of Mozilla Firefox and built a demonstration of chrome. Schmidt liked that so much that he immediately changed his mind.
After that google launched its own web browser Chrome on September 2, 2008. Chrome was so good that it gained a 1% usage share instantly. After that google keeps developing Chrome in every prospect. As a result, Chrome overtook Mozilla Firefox, the major browser of that time in November 2011.
Till June 2016, google Chrome gained  62% desktop usage share worldwide which is 66% today.
Profile management: Chrome provides you with some features that very few browsers can give you. But the best feature of Chrome to me is its profile management; by this, multiple people can use the same browser with their own browsing information.
Incognito mode: On the other hand, Chrome presents you incognito mode which allows you to browse privately because in this mode your browsing history will be hidden.
Crome cast: When anyone talks about Chrome feature no one can forget to talk about Chrome cast. This feature allows you to cast content to a Chromecast-enabled device by their Wi-Fi. The sync power of Chrome is surely the best among all the browsers.
It is clear that Chrome has been dominating the browser market for many years, and it is also a safe zone for many users. Chrome could reach this stage because of providing the best speed and features. But now the time is changing and many browsers are providing better speed and features; to compete with them and hold its place in the market Chrome should develop itself.
Available platform: Windows, Linux, macOS, Android, iOS, Chrome OS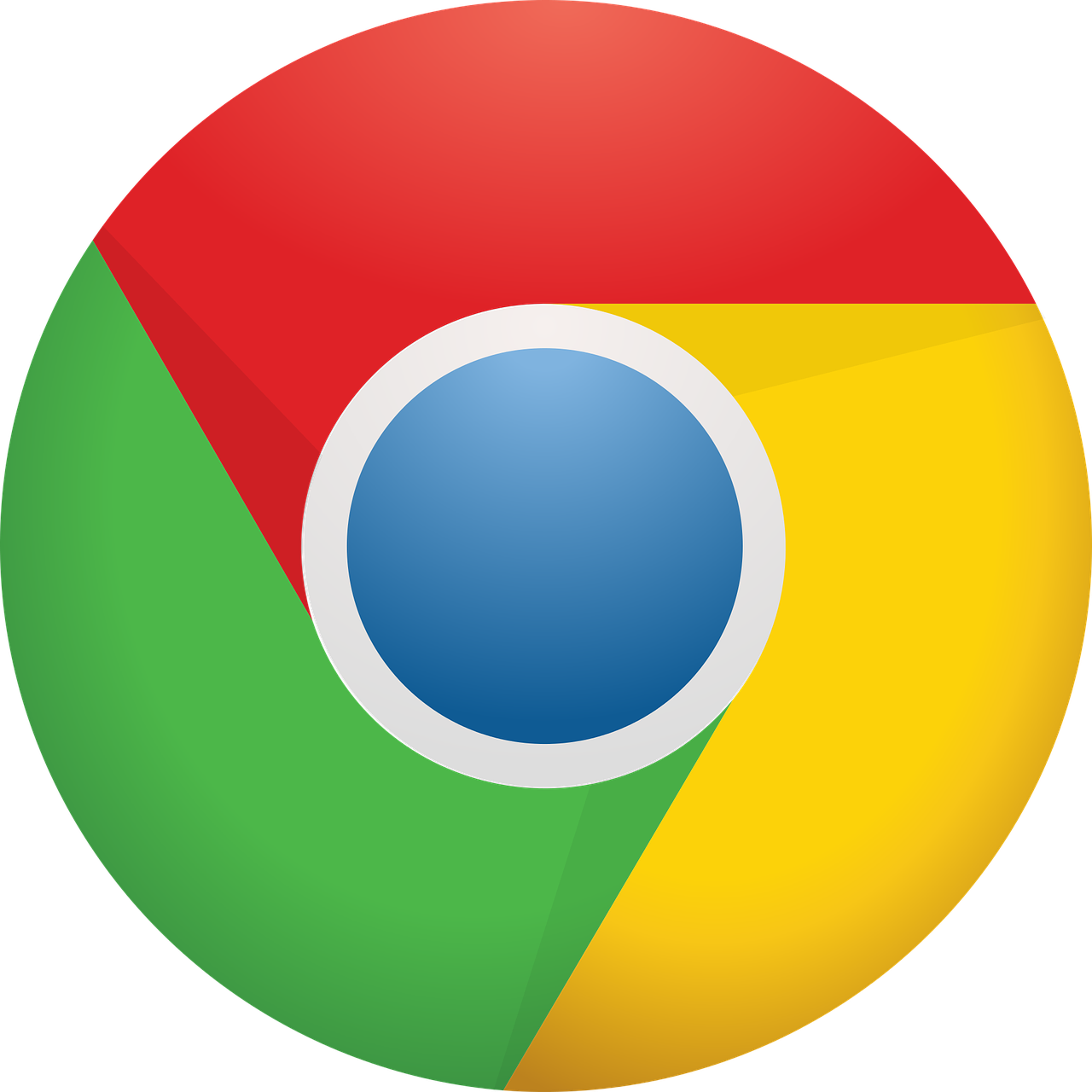 Mozilla Firefox
Dave Hyatt and Blake Ross were the creators of Mozilla Firefox. Actually, it was an experimental branch of Mozilla browser but later it was proved a beneficial product for Mozilla. The rapid update version release made the path easy for Firefox. At that time there came a major update of the browser every six months.
Well naming the Firefox is also interesting. When Firefox was an experiment its name was m/b (Mozilla/browser). After that when it was quite developed, it was published as Phoenix in 2002. The name remained till April 2003 later it was changed to Mozilla Firebird. Mozilla was determined to hold the name.
But due to continuous pressure from Firebird community it again changed its name to Mozilla Firefox on February 9,2004.
Whatever Firefox was a great competitor during the browser war. But after getting defeated by Chrome in 2011 it was knocked out. But in this year Firefox made a massive comeback with Firefox 57 aka Quantum. With its dozens of cool features Firefox Quantum is going to give a tough battle to Chrome once again.
Speed: This latest version Firefox is faster than any of its previous versions.
Updated UI: Firefox updated its UI. new Firefox you will find separate URL and search bar which can be an attraction for many users.
Sceenshot tool: In Firefox Quantam they added a built-in screenshot tool which will attract you for sure. Through the tool you can take a long screenshot of any web page.
Inspection element: If you are a web developer Quantum is the browser for you, don't believe me just check its inspection tool by yourself. You can modify the code of any website with this tool.
Well Firefox no longer supports any add-ons, it is good for user privacy and security but if you in love with any add-ons surly it's a downside for you.
Available platforms: Windows, Linus, macOS, Android, iOS, BSD (Unofficial sort)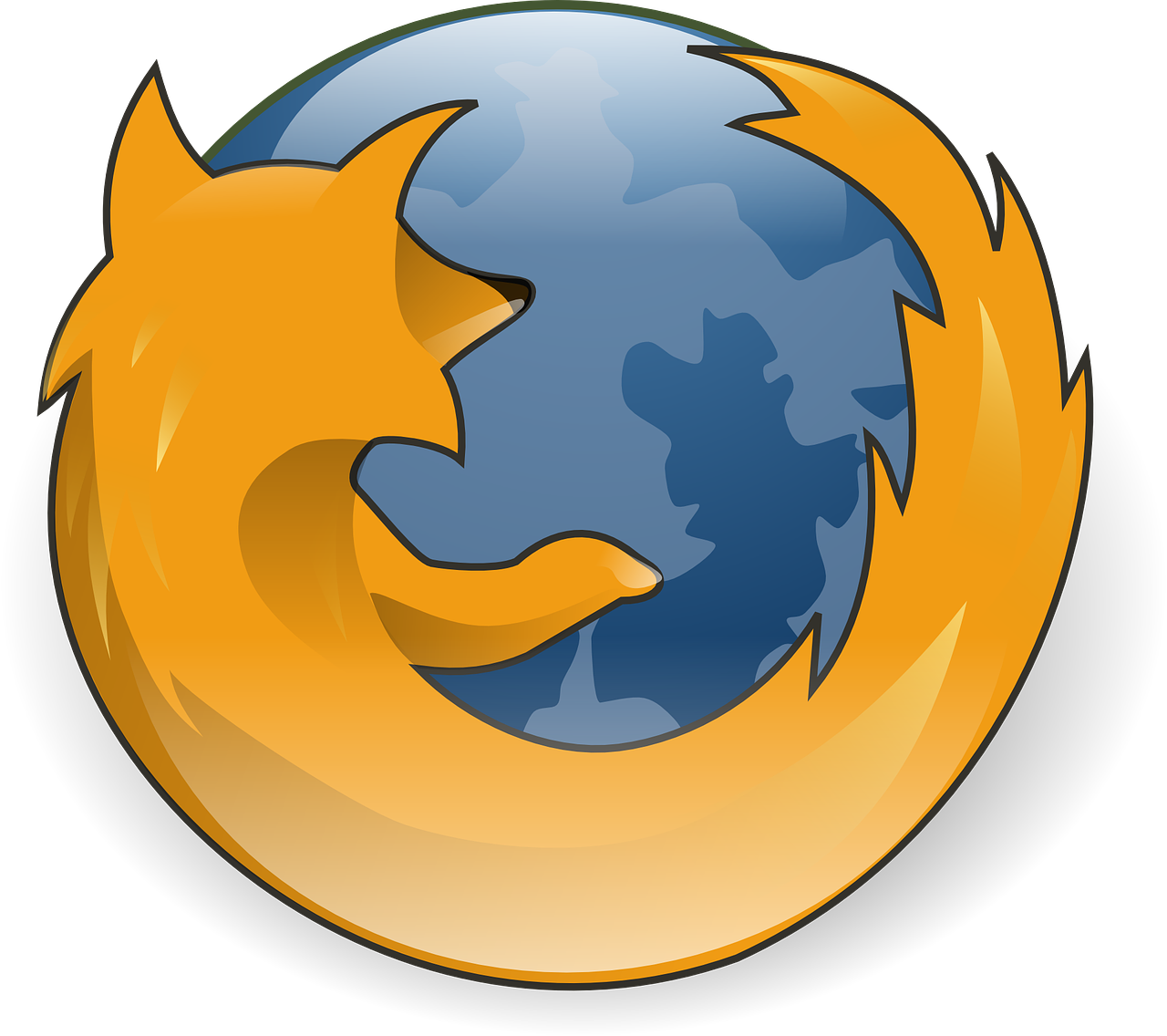 Microsoft Edge
Microsoft Edge is actually the newly born version of Internet Explorer. In back 90s Internet Explorer was the most used browser across the world. It had the most usages market share and that is 95% during 2002-2003, which is still a record.
But after browsers like Mozilla Firefox, Chrome entered the market, they instantly grabbed the market because they were faster than Explorer. Besides that, Internet Explorer was facing many security troubles. All these issues made Explorer out of the browser war.
But to hold the browser market once again Microsoft built another web browser for windows 10 and was launched with Windows 10 in 2016.
Simplicity: In Edge, Microsoft tried to make its interface as simple as it can be made like bookmarks, internet history, download, etc. are in a single hub.
Extension option: Microsoft Edge a newly added feature is 'extension' maybe you are familiar with it because of other browsers but it wasn't available in Internet Explorer.
Power: When you are talking about Edge's features you can't miss the point of power-saving. It is more power familiar than any other browsers out there.
Tab settings: If you are a tab addict then Edge has a feature for you; in Edge for your new browser tabs you can set the tabs aside so easily with your mouse.
Notes and reading mode: You can add notes, highlight something, write, and save the web page in your device by its built-in note extension feature. You will also get a reading mode in this browser; you can customize the font, layout, and beams of the page you are reading with the tool.
But besides all these, Edge has some problems as well. This is not as fast as Chrome or new Firefox. About extension, you can only pick them from Microsoft store where is only 76 of them available. After everything Edge is made for windows 10; so, if you are using windows 10 just keep that in mind before deciding anything.
Available platforms: Windows 10, Android, iOS, Xbox One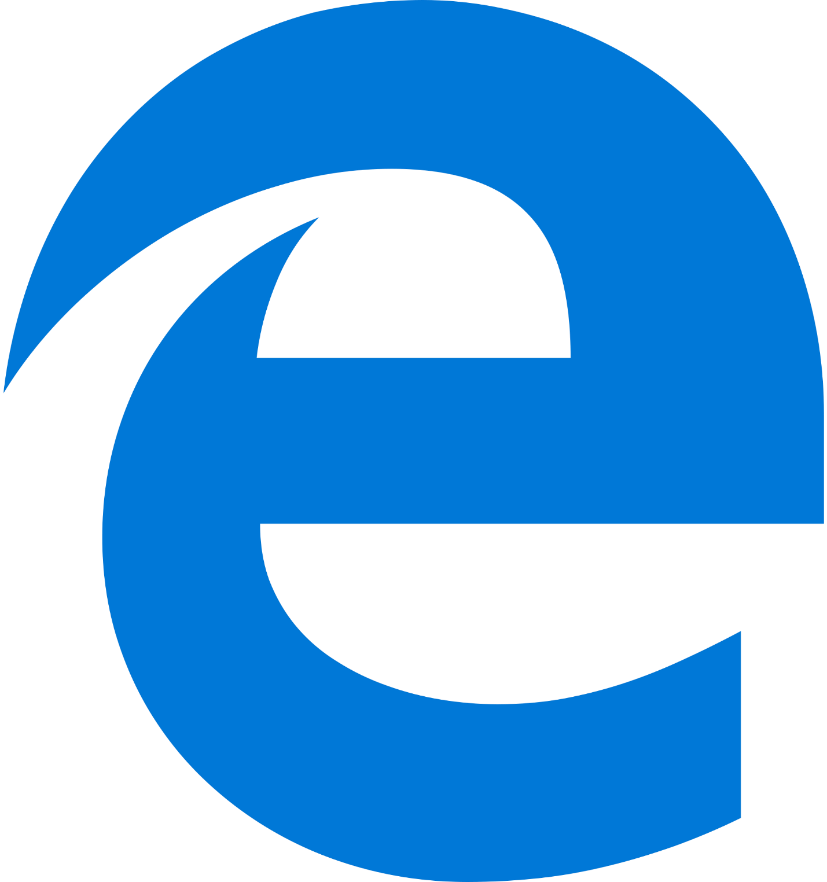 Safari
Safari was first released on June 23, 2003 developed by Apple. Before that Netscape Navigator and Cyberdog was Macintosh (first generation of Mac) web browser till 1997. After that internet Explorer was introduced as its default browser until Safari released. Apple released 11 version of Safari. And today it holds 15% of browser market share.
Talking about safari's feature first comes its speed specially when you are using an Apple device.
Picture in picture: Safari allows you to float a video from the browser to your desktop through the tool picture in picture built-in with it.
Privet browsing: In Safari you will find a system similar to Chrome incognito tab called privet browsing where you surf history won't be remembered.
Smart tracking prevention: Safari has intelligent tracking prevention; so, this browser can present you with some products which you were looking for so long through ads.
Security: In case of security safari did their best; it has locked those websites which are affected by malware, if you want to enter them Safari will prevent it and warn you as well.
Safari has some huge downsides also. It is using a JavaScript engine to provide the best surfing speed. But for the engine it uses the CPU at a good rate, as a result, it eats a good amount of battery percentage.
Available platforms: macOS, iOS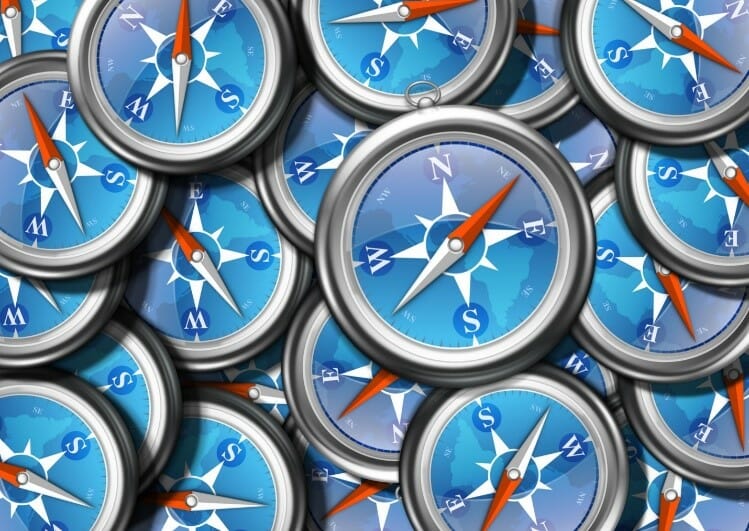 Opera
Opera is the oldest browser which is still running. It was first published in 1996. Back then it could only run in Microsoft Windows. But now it is supported in every operating system and you can also use this in your mobile device.
This is a browser which never was a major browser but it was always there. I'm telling that because the share of this browser never rised more than 2-3% but it was always in the market since its release; where some of the major browsers of that time no longer exist.
Well opera is still a well-known browser with 1.5% share of the browser market.
Prevent cryptojacking: Opera has recently announced that they will add a new feature to stop cryptojacking while people use the web browser. This one can surely prove an important feature when so many opportunists trying to mine cryptocurrencies in free.
News: In Opera you will find Personal news option; from where you can have your daily dose of news from your favorite sources.
Cross device sync: Just like all other browsers Opera also has a cross-device sync to make your browsing available in all devices; but you need an opera account for that as a first condition.
Extension: In case of extension you will find 1000+ of native opera extensions which are less than Chrome and Firefox but surely much more than Edge. You can also have Chrome extension in Opera with this extension you can experience two browsers by using only one.
Specific options: In the desktop version of Opera there are some features that were actually made for smartphones, like data compression mode, battery saver like new android versions, etc. though these are made for a smartphone can be proved so much helpful in some cases; after all, options are always good.
Available platforms: Windows, Linus, macOS, Android, iOS, Basic Phones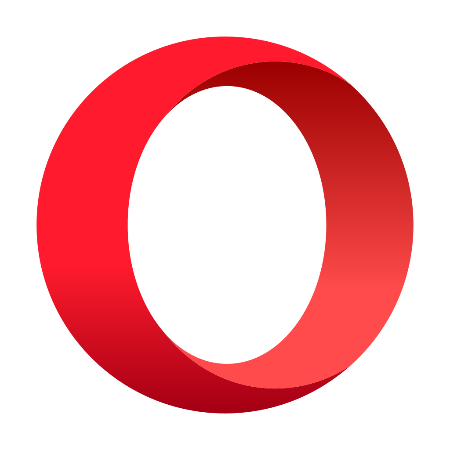 UC Browser
UC browser is developed by UCWeb, which is a Chinese company and first released in 2004. There is no doubt that this browser is one of the best browsers for smartphones. But now it is also available for other platforms.
Personally, I like some Chinese products; because of their out of box thinking capacity which they again showed in UC browser.
Mouse gesture: In UC browser there is a mouse gesture that can help you to go forward, back, close tab, restore recently closed tab, refresh, etc. easily.
Password manager: There is also a built-in password manager; so, your browsing is more secure now with the UC browser than ever before.
Fast download: But the best feature of this browser is fast download, which leads you to the best experience of downloading.
Besides, this is one of the fastest browsers available; the biggest problem of this browser is, it has no extension option. But overall it is a good competition in the field of best web browsers.
Available platforms: Windows, Android, iOS, Basic Phones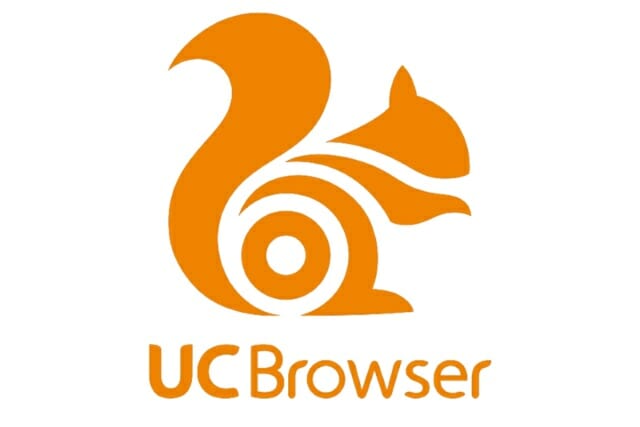 Vivaldi
Vivaldi is the youngest browser of this list, but still, it is ranked as the best web browser of current days. This browser is developed by Vivaldi Technologies, which is founded by Opera's co-founder and former CEO Jon Stephenson von Tetzchner and Tatsuki Tomita.
The people who love customize options, this browser is made for them. You can customize of this browser near to everything.
Extra starting page:  In Vivaldi you can create extra speed dial page like folder to make your favorite sites organized, you can use this option like folder.
Tab stacking and tab tailing: You will also find a feature called tab stacking which allows you to create group of your tabs. Another cool feature of this browser is tab tailing by this one you can use multiple sites at the same time in your browser.
Some features of Opera: Vivaldi also supports google extensions just like opera. Vivaldi and Opera have some other similarities, like the same sidebar on the left-hand side and so on.
But the problem in Vivaldi is, it is a highly customizable browser and features in this browser are also quite hidden; so, in my opinion, this browser can be hard to understand for many.
Available platforms: Windows, Linus, macOS.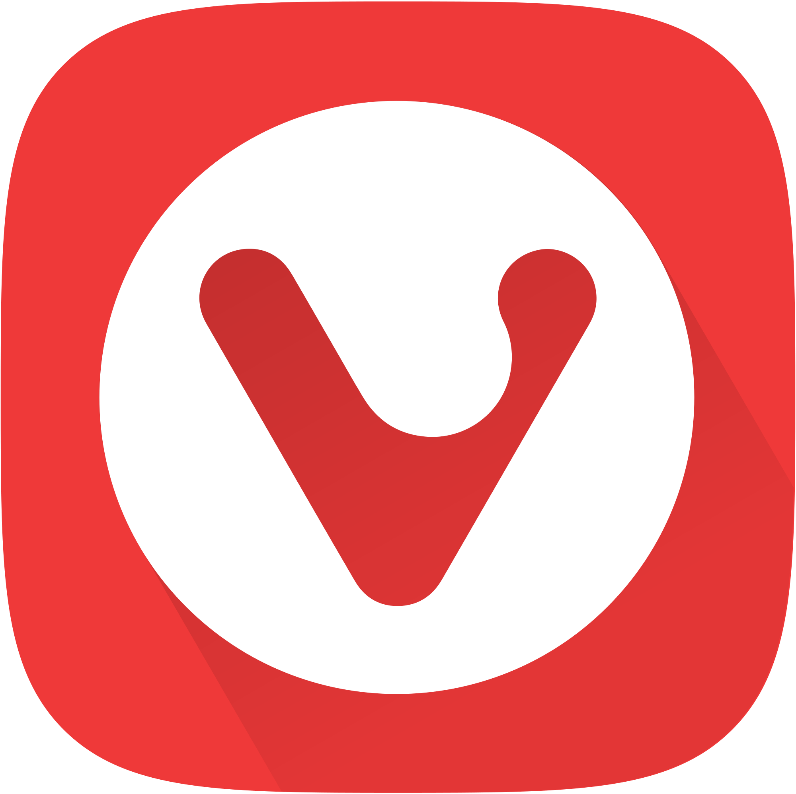 Conclusion
We all are different and we have different choices. So, no one can tell you about your choice or teste. The most we can do is to suggest you the best and so we did here. We didn't rank these browsers, we have just presented you the current best web browsers of this time and a small review of internet browsers with their history.
But the best way to find the most suited browser for you is to try these browsers by your own.