A lot of people are talking about blogger SEO and comparing SEO facilities between WordPress and Blogger. It is true that a lot of SEO plugins in WordPress helps to optimize a website to the search engine in a robust way.  But it is true that SEO for Blogger is not so tough or facilities are not less if you have little bit technical SEO knowledge, I think so.
A lot of professional blogs are using blogger.com as a blogging platform and dominating Google's first page with high authority. Forget this myth that not possible to rank search engines first page using Blogspot. Just add a professional domain and that's enough I think.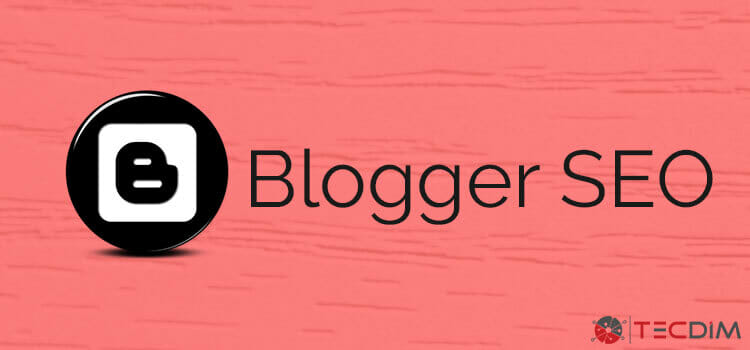 Honestly, I got my first success in blogger to rank something on fist page. Moreover, a plus point is – Blogger is a product of Google and this search engine giant itself suggested how to optimize a blogger blog. Yes, this post is the ultimate guide to optimizing your blogger blog to search engine.
Allow search engine to crawl your site
First, check your site crawl able to the search engines or not. Allowing search engine to crawl your site is very important unless the search engine will not able to read your site. To do this follow the following steps –
Step One:  Login to your Blogger account
Step two: Go to 'Settings' > 'Basic' from the Blogger dashboard.
Step three:  From 'Basic' go to 'Privacy' the click on edit.
Step Four: Select 'Yes' from both check boxes in "Add your blog to our listings?" and "Let search engines find your blog?"
Use header tags
To make your content more readable to search engine use the header tag. I think you know this already how to use blogger, create pages and posts.
using header tags is so simple. Select heading, subheading, minor heading, or normal text form the blogger editor panel. The heading belongs to h1 HTML tag and subheading for h3 and minor heading for h4. The header tags send signals that what is your content about. So this is very important to use header tags inside your post.
By default, Blogspot doesn't keep any option using H1  header tag in posts and pages. I think no SEnegativeve effect not using H1 tags.
Use keyword to your page and post title
This technique is a Google recommended SEO technique. Try to use the keyword the post or pages about to the post and page title and keeping the title length within 60 words is the best practice. I think you know how to use blogger and how to create new posts and pages and publish an article too.
Optimize Images
Using images is a very good practice in blogging. It increases more engagement, and beautiful, informative images reduce bounce rate. Image optimization parameters are same in everywhere including WordPress and Blogger.
The search engines can't read the images, but it can read the image alt tag.
Three things you should do to optimize images.
Add image alt tag
Add title
Add Caption
This is just more than enough but before uploading and image it is best practice to rename the image based on your focused keyword or your post objectives.
How to add image properties in Blogspot
To add image properties like alt tag title and caption just click on the image. Then it will look like the following image.
Now click on properties to add title text and alt text then click on caption to add a caption.
Your image optimization is done now.
Now click on properties to add title text and alt text then click on caption to add a caption.
Your image optimization is done now.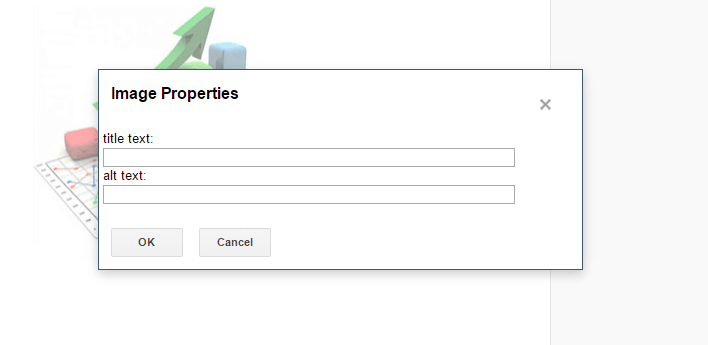 Add Search Description:
Meta description is the post snippets Google shows on the search page. Not only Google but The Bing and other search engines also do the same things.

By default, Blogger allows only to add Meta description for your site. But it is possible to add Meta description tag to each page and posts individually in BlogSpot.
I have discussed it in another post how to add Meta description to each post and pages. Please check it.
Edit permalinks
Permalinks are URLs of your posts and pages. A user-friendly URL also one of the ranking factor in Google.  A lot of SEO experts researched that a shorter URL ranks better than a larger one. So try to keep your keyword in the permalinks. For details please see this the best practices in permalinks.
In BlogSpot, it creates permalinks automatically, but you can edit it and make it more user-friendly and more readable to search engine.
To edit permalinks for a specific post or page just go to the right side panel and click on 'Permalink.' Select 'custom permalink' from the checkboxes and set the permalink as like you want.
These are tips of on page optimization of a blog built in BlogSpot.