You must have encountered a file system selection option while formatting your USB flash drive. Or you may face issues while copying a file between your computer and USB drive. This happens when the drive is not formatted with a supported file system for OS or when the file exceeds the permitted size limit of that particular file system. Windows and other OSs give 3 options of file systems in case of formatting storage drives; exFAT, FAT32, and NTFS. To choose the correct file system for a particular need, one need to know each of them and their differences well. Let's illustrate the comparison of exFAT vs FAT32 vs NTFS.
What is File System?
Before going ahead, let us just give you a quick idea about what a file system is. This defines a set of rules to control the way the files of the drive will be organized, stored, and retrieved. This includes data storing methods and types of information attachable to the files like filenames, permissions, and other attributes. Mixing up filesystems can show various unrecognized errors.
This is a tool that allows operating systems to read or write data on a storage drive. Windows offers these three types of file systems: exFAT, FAT32, and NTFS, but not all the operating systems work well with each one of them.
exFAT vs FAT32 vs NTFS
Here are some detailed information about exFAT vs FAT32 vs NTFS and their applications.
FAT32
File Allocation Table 32 or FAT32 is the oldest option among these three and was created in 1977 by Microsoft.  It replaced older FAT16 in MS-DOS and Windows 3 and was introduced first in Windows 95. It is mostly used in memory cards between 4-32 GB. This de-facto standard file system has the biggest advantage of being the oldest but it is not as efficient as NTFS.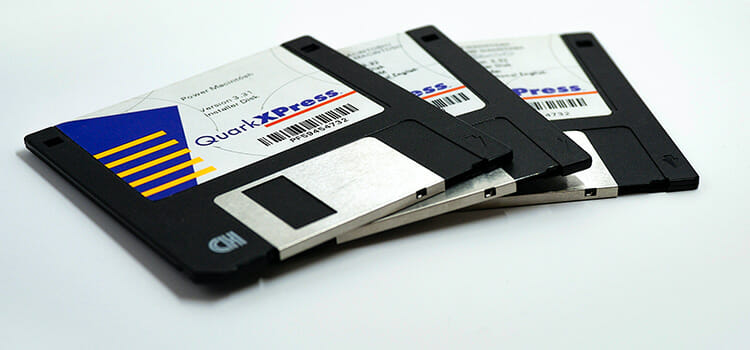 Compatibility
Flash drives or USB keys are by default formatted in FAT32 to offer maximum compatibility with modern computers, game consoles, and anything that includes a USB port. So, in terms of compatibility other two cannot beat this as it works well with all versions of Windows, Mac, Linux, and vintage machines that use USB 2.0.
Size Limit
An individual file cannot exceed 4GB in size and the changeable partition cannot exceed 8TB here. In this case of FAT32, you may face an error showing "File is too large for destination file system". So, this imposes a great limitation if you are using today's Blu Ray rips and 4k video files.
Ideal Use
This file system is ideal for removable drives for the high compatibility where larger files need not be handled.
Advantages of FAT32
This file system is well compatible with all versions of Windows, Mac, Linux, HDTVs., bootable disks, gaming consoles, or anything with USB Port symbols. It is the most compatible option among these three file systems.
Disadvantages of FAT32
Files larger than 4 GB are not supported here
This cannot create a partition larger than 8 TB.
FAT32 is not much secure as it lacks permissions and encryption features.
The modern version of Windows does not support FAT32 formatted drives.
This file system has quite slow data read and write.
This is inefficient and lacks modern features compared to NTFS.
exFAT
Extended File Allocation Table or exFAT is a modern alternative of FAT32 but a somewhat similar version of it. In 2006, it first came into existence with the help of Microsoft. It was a part of the Windows CE 6.0 OS. Windows CE was Microsoft's embedded operating system that was used for today's' IoT devices.
This was added to all the older windows versions with windows XP and windows Vista update. It is optimized to use in flash drives or MicroSD cards in windows.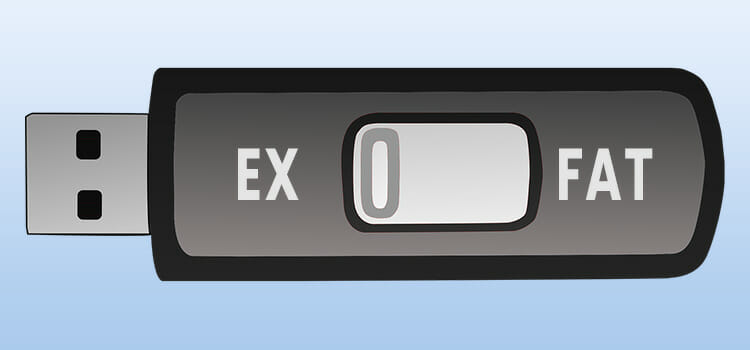 Compatibility
This proprietary Microsoft technology is more versatile than NTFS but not widespread as FAT32. This works well with Windows XP, windows server 2003 with KB955704 update, windows server 2008, windows vista with service pack 1, windows embedded 6.0, windows 7, windows 8, windows server 2008 R2, and Windows 10.
MAC OS X starting from 10.6.5 has complete read-write support for exFAT. By installing appropriate software, it can be accessed by Linux. Though it is not supported by PlayStation 3 and Xbox 360, PlayStation 4 and Xbox One supports exFAT. Also, Android 6 marshmallow, android 7 Nougat, and other versions since android version 4. iOS 7 and newer versions are supported by exFAT. But, Apple's time machine software doesn't allow exFAT.
Size Limit
This lightweight file system overcomes the limitations of FAT32. This is because it offers a large file size of 16 EB and a partition size of up to 128 pebibytes. The limit is less compared to NTFS.
Ideal Use
you can use this when you need a somewhat bigger file and partition size than FAT32 and more compatibility than NTFS. They are widely used in USB memory sticks and external SD cards. Some other consumer electronic devices like TVs., digital cameras, set-top boxes, etc. use exFAT.
Advantages of exFAT
exFAT doesn't require a lot of hardware resources to be maintained and thus this is pretty lightweight.
It has more widespread use than NTFS.
This allows users to store larger files up to 16 exbibytes.
It has the advantage of the fastest data writing speed.
The partition size has no realistic limit and offers partition for up to 128 pebibytes or 144115 terabytes.
Disadvantages
It is less compatible compared to the FAT32 file system.
This lacks journaling functionality and some other advanced features. Any changes of files on the disk before coming into action are noted in a log in this system. That means here data can be corrupted easily in case of unexpected shutdowns or insecure ejection of removable drives.
NTFS
New Technology File System or NTFS is the most modern and sophisticated one among these three. NTFS was first introduced with Windows XP in the consumer version of windows but actually, Windows NT 3.1 was the first debut in 1993. Also, Windows NT and Windows 2000 are the primary Operating Systems that use NTFS.
It is a package of modern features that Microsoft has on tap these days.  This allows permission for security, a change journal to recover errors, encryption, backup shadow copies, file access control for server administrators, disk quote limit, hard links, and so on.
This file system is used by default for system drives and most internal drives when you install windows. This is a de facto for all modern internal drives and SSD. Windows likes to use it by default for other non-removable drives.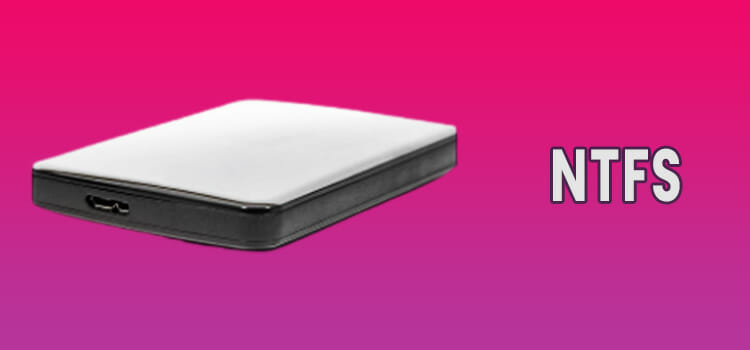 Compatibility
Though NTFS works well with all recent versions of windows, it lacks compatibility with other operating systems. As it is read-only with MAC OS X by default, it cannot write to them. So, NTFS is not ideal for cross-platform sharing. Some Linux variants offer writing support on NTFS and some Linux distributions are read-only with NTFS. Though the new Microsoft's Xbox One can support NTFS, Xbox 360 cannot read it. Also, Sony's PlayStation consoles do not support NTFS. 
Size Limit
This file system offers huge file size and partition size limits, so, there is no file or partition size run-out possibility.
Ideal Use
Windows system partition must be NTFS and secondary drives with programs should also be made NTFS too. So, it is recommended to use windows system drives and other internal drives and external hard drives associated with windows.
Advantages of NTFS
There is no realistic file and partition size limit in NTFS.
This is a high-security file system as users are allowed to set file permissions and encryption.
It enables the automatic restoration of consistency of files by journaling and checkpoint functionality.
In case of space run out, users are allowed to compress files.
Users can set disk quotas to limit the amount of consumed space.
In case of power failures and other issues, a change journal helps to restore information.   
It has the advantage of the fastest data read.
Disadvantages
The NTFS file system is not compatible with very old operating systems.
Final Verdict
We tried to illustrate the exFAT vs FAT32 vs NTFS comparison by discussing the plus and minus points of each. So, which one is the perfect file system for storage drive formatting? Honestly speaking, there is no particular single answer. It differs depending on your intended use and the operating system of the device.
In terms of compatibility, FAT32 comes first in the line. exFAT is the improvement of FAT32 in terms of size limit and other aspects. NTFS is the most efficient option with modern features and a huge permitted file and partition size.
For internal drives and system drives of Windows, the answer is NTFS. For external drives, it should be exFAT, especially for Mac. But in case exFAT is not supported on that particular device and if the files do not exceed the size limit then you need to format it with FAT32.