Instagram is one of the most popular media sharing and networking services in the world, with up to 80 million photos and videos being shared a day. Having that huge of a user-base, business managers and individuals primarily target on making a high number of followers and likes for each post. But, this is often easier said than done.
Here comes the solution. In this GetInsta app review, we'll show you the offered features by GetInsta, and the procedures to boost your account easily.
GetInsta App Review
GetInsta is your free and effective Instagram companion to gain unlimited real followers and likes easily and quickly. It's a lightweight Freeware from Orangeview, with a file size of only 7.1MB. Unlike many other paid yet untrusted services, GetInsta is free, yet provides real and active user involvement for your likes and followers. You can get free Instagram followers by using GetInsta.
Steps to get Free Followers and Likes with GetInsta
You only need to follow some simple steps to grow your Instagram account with GetInsta.
Download and install it on your Windows PC.
For first-timers, sign up an account on the GetInsta app, and then login with your account. You'll get some coins instantly as a quick tip, which can be used to buy likes and followers.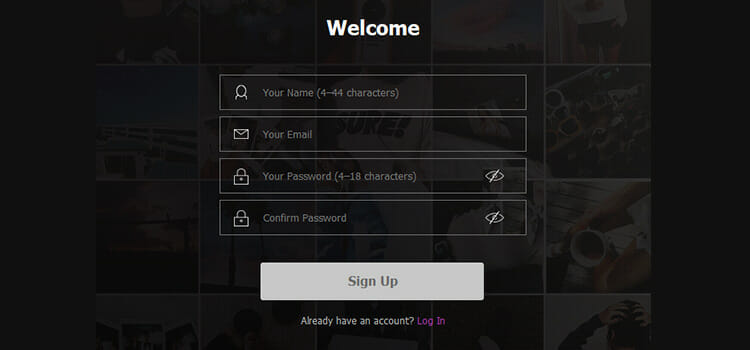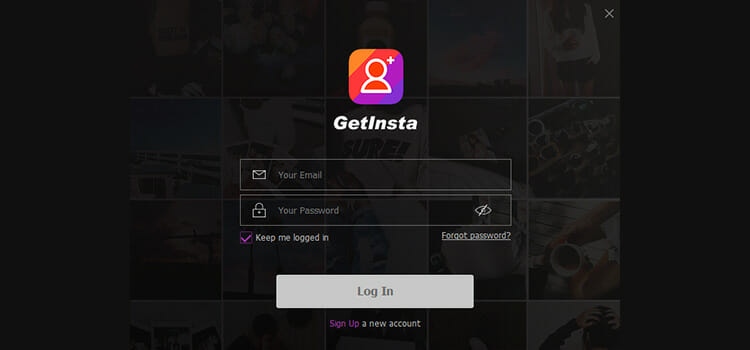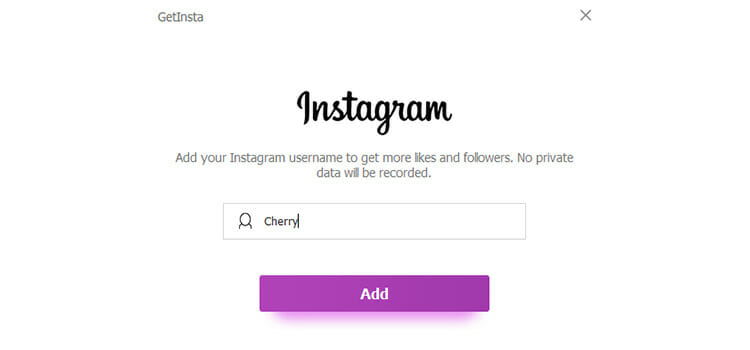 Earn more coins freely by following others and liking their posts. Earned coins get you unlimited free followers and likes on your account.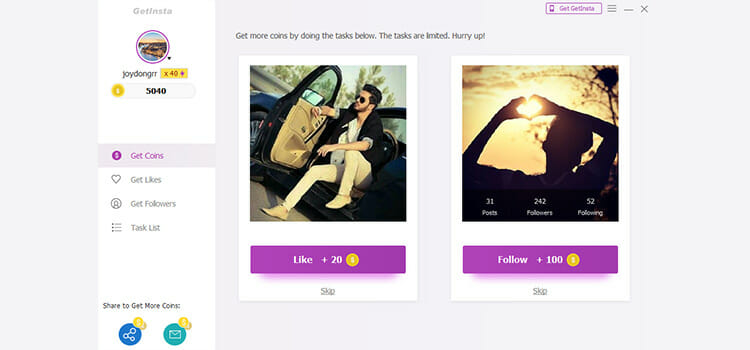 Tap on "Get Followers" or "Get Likes" on the left, then choose and publish a follower or a like task. Completing tasks give you coins.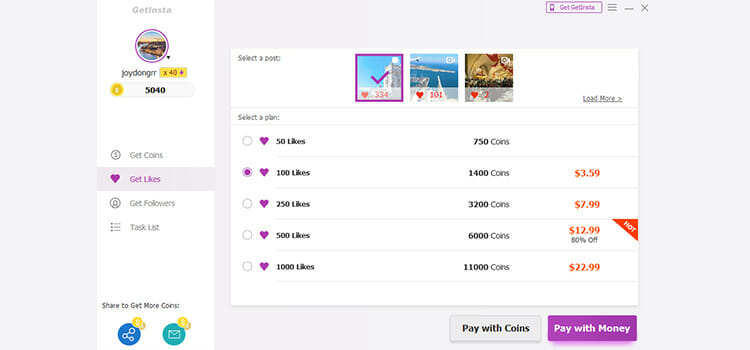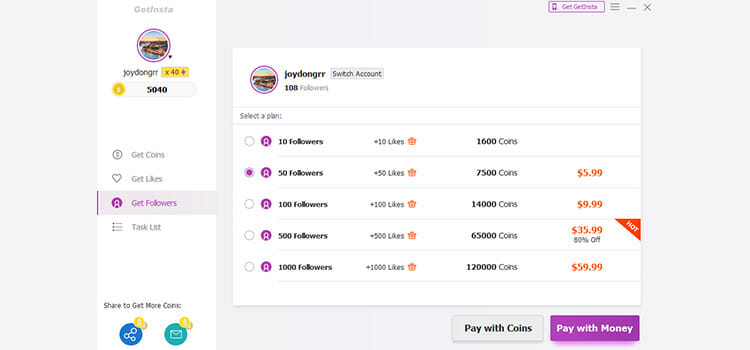 By this, you can get followers and likes instantly. Head to the "Task List" to check your progress.
How is it Safe?
Providing account passwords gives the service provider the ability to alter, interact, and post anything in your private account, which destroys privacy. GetInsta is safe because it offers direct results without any password requirement for your account. It doesn't require any surveys, is completely free and safe to install.
App Compatibility and Service
Among other privileges, GetInsta also provides full compatibility for operating systems from Windows XP or higher. It is also available on iOS and Android. It supports 16 languages for a broader reach worldwide and also guarantees effective and reasonable results within 24 hours because of the real persons behind every reach and operation. There are no follower limits and other drawbacks.
Conclusion
GetInsta app is a great way to boost your Instagram followers and likes easily and legally. It's a safe, highly compatible yet lightweight software involving real-world users helping to grow each other's Instagram accounts or businesses. Try it out yourself from the provided link.