Humans have always had the inborn ability to identify and distinguish between faces. Nevertheless, computers and other technological devices recently have shown the same ability. In the mid-1960s, scientists began work on using the computer to give the ability to recognize human faces. From then onwards, the facial recognition system has come a long way. Nowadays, the facial recognition system is being a popular and reliable technology for security purposes. The facial recognition system is based on the ability to identify, recognition of the face, and then measure various features of the face. The applications of facial recognition technology are vast and varied. Law enforcement and smartphone developers use this technology system to ensure security improvement. In this article, we'll talk about how facial recognition works.
Fingerprint and touchpad-based security systems have been around for a few years, but the facial recognition system on a smartphone or other sector is comparatively new technology. This technological system uses both AI or a biometric software application to identify faces by analyzing the unique features of the face. Smartphone manufacturers use this technology for security purposes such as unlocking your smartphone or unlock the application. Privacy always matters. You may want to secure your privacy by any means. Privacy refers to any right you have to control your personal information. And, the facial recognition system offers you a unique security system.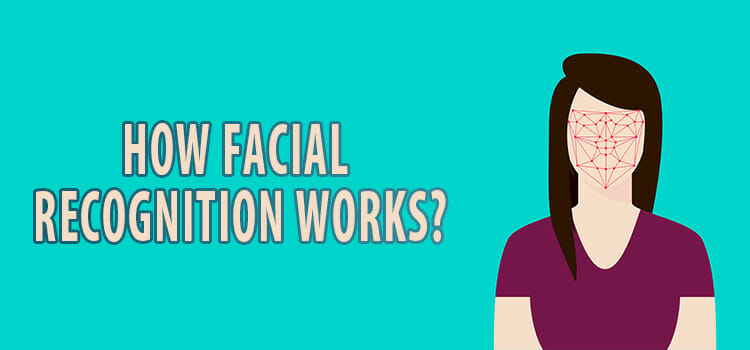 Facial Recognition
Facial recognition is a way to recognition of face and then make a unique measurement of various identical features of the face. In other words, the facial recognition system uses a biometric software application capable of uniquely identifying and verifying a person's face by analyzing and comparing a unique pattern of face. Everyone has a unique facial structure. So, if your facial identical information is stored on the database, the application will able to analyze your identical features, match with the database, and finally identify you.
Facial recognition is a technology capable of identifying or verifying a subject through an image, video, or any audiovisual element of your face. Generally, this biometric identification uses body measures, in this case, face and head to verify the identity of a person by using a unique pattern. Unlike other security or identification systems like fingerprint, pattern, password, verification code, verification by email or selfies, facial recognition system uses unique mathematical and dynamic patterns which makes this system one of the safest, reliable, and most effective ones.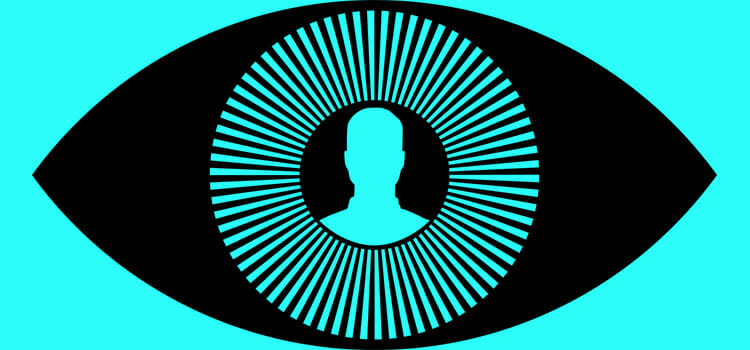 How Facial Recognition Works
Facial recognition works based on the ability to recognize a face and make the measurement of the face. Every person has a unique facial structure, has distinguishable landmarks, has different peaks points, and those known as nodal points. Facial recognition software analyzes these nodal points to identify faces. In general, each human face has approximately 80 nodal points. Some of these points measured by the software are distance between eyes, length of the nose, the width of the nose, depth of the eye sockets, the distance between nose and lips, length and width of the lips, the shape of the cheekbones, the length of the jawline, etc. These nodal points are measured to create a numerical code arrangement of a face, which is called a faceprint, and the faceprint representing the face in the database. Your facial information stored as a faceprint in the database, while facial recognition software analyses your face and finds a match with the database, it will give the identifying result.
 In the past, facial recognition technology has dependent on a 2D image to compare or find another 2D image from the database. On this system. The image captured needed to look almost directly at the camera to be effective and accurate. If there a little variance of light or facial expression from the storage faceprint in the database, it created a problem. The smallest changes in light or orientation could reduce the effectiveness of the system. And, 3D facial recognition technology kind of solve this problem and increase the effectiveness and decreases the rate of failure.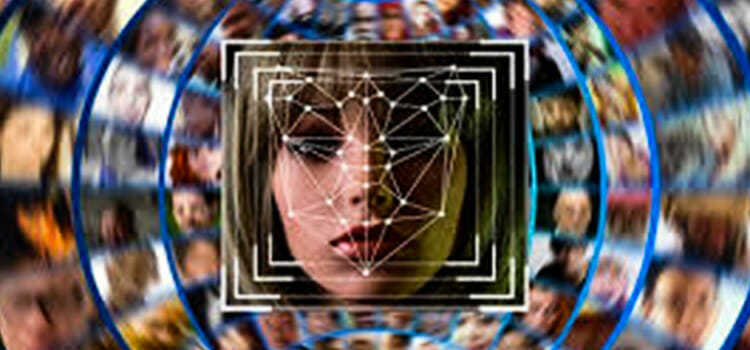 3d Facial Recognition System
The 3D facial recognition system is a newly emerging technology in the field. This system uses a 3d model and claims to provide more accuracy. This system needs a real-time 3d image of a person's facial surface. 3d facial recognition system uses identifying features of the face like identifying where rigid tissue is and the most apparent bone, curves, and depth of eye socket, a width of the nose, curve of nose and chin, etc. These identifying areas are all unique and don't change over time. Using the depth and an axis of measurement that is not affected by lightning, and this technology able to identify in darkness and able to recognize a subject at a different view angle.
3D facial recognition uses the below steps to verify the identity of an individual:
Detection: Acquiring an image is accomplished by digitally scanning an existing 2D photograph or using a video image to acquire a live picture of a 3D subject.       
Alignment: If the system detects the face, it started to determine the head's size, position, and pose. The subject has the potential to be recognized up to 90 degrees, while with 2D and head must be turned at least 35 degrees towards the camera.
Measurement: In this step, the system starts measurement the identical areas of a person's facial surface like the curve of the face, the distance between two eyes, the curve of nose and chin on a sub-millimeter or microwave scale and creates a template.   
Representation: After measuring a face and creates a template, this system translates this template into a unique code set. This coding gives each template a set of numbers to represent the features on a subject's face. 
Matching: On the representation step, if the image is 3d then the database contains the information of 3d images. When a 3d image is taken, different identifying areas or points are identified like unique cure of face, identifying bone, the curve of the nose, the distance between eyes, etc. Usually, three points are identified in a 3d image like the outside of the eye, the inside of the eye, and the tip of the nose. Those identifying points make an algorithm and make a template that stores in the database. 3d facial recognition system recognized a face and start analysis in the database to find a potential match.
Identification: If the analysis result matches with the database, it will identify the face. An image will match only one image in a database like 1:1. But, in case if you have multiple possible results which are compared to all possible images in the database resulting in a score for each potential match like 1: n.  In this case, you need to compare the image result in a database of mug shot to identify the main subject.     
How Facial Recognition System Works on a Smartphone
Facial recognition is a way of recognizing and identifying a human face through technology. Facial recognition works by using an application to find the biometric unique map of facial features from an image or video. This technology uses for security purposes. Like other sectors, smartphone developers use this technology over a fingerprint or biometric id to ensure security.
Apple's iPhone x series and Samsung's galaxy note 8 and note 9 are the most popular devices with facial recognition right now. Apple uses its new face id technology on iPhone x, the first 3d face-scanning technology in a smartphone. The iPhone x comes equipped with an array of sensors designed to capture details of your face. A survey says that it's estimated that over one billion smartphones will use 3d facial recognition system in the next two years. Like Apple and Samsung, other popular devices that offer facial recognition technology include Motorola moto g6, LG g7, oppo find x, one plus 6, Huawei Honor 7x. Favorite social media app Facebook uses a facial recognition system. Overall, the facial recognition system becomes more popular.
The facial recognition system follows the below step to work on a smartphone:
Step 1: A picture or video of your facial surface should be captured. But on the 3d facial recognition system, you need to take a 3d picture of your face. You might be appeared alone and not in a crowd. Your image may show you looking straight ahead.
Step 2: According to your image, your smartphone's facial recognition system will read the geometry of your face. Unique facial landmarks will indicate the distance between the eyes, the curve of the face, the width of the nose, identical marks, curves of the face, and chin. These keys identical landmarks will create your facial signature.  
Step 3: According to your facial signature, a mathematical algorithm will make. This mathematical algorithm will create a template of your face ad storage on the database.
Step 4: When your facial recognition system takes your facial photo, it will start identifying the unique facial landmark. If identifying points matches your facial data template, it will unlock your smartphone and other applications.
Conclusion
Facial recognition technology is the most updated system of smartphone security. While not necessarily more secure than a fingerprint scanner, the facial recognition system tends to be faster and more reliable to use. Numerous popular smartphone applications rely on facial recognition technology and this technology is also used on security gates. Overall, the facial recognition system becomes popular day by day.