After emptying trash of your Gmail, ever thought "This shouldn't be done before having any backup system"? Because there has been a lot of chances that any important messages you deleted before thinking to retrieve it later. Like this, you can lose your important emails. Backup Gmail emails can be very helpful in the long run. Though Google gives much security to your data, human error is a glitch to their security.
Also, your account can get hacked by someone and you are thrown out of your account. So, before losing access to your account, it is always a wise decision to have a backup of your data. Here in this writing, I'll show you how to backup Gmail emails by Google Takeout, Mozilla thunderbird, and some third-party software. I hope, you will find it quite in line with your necessity.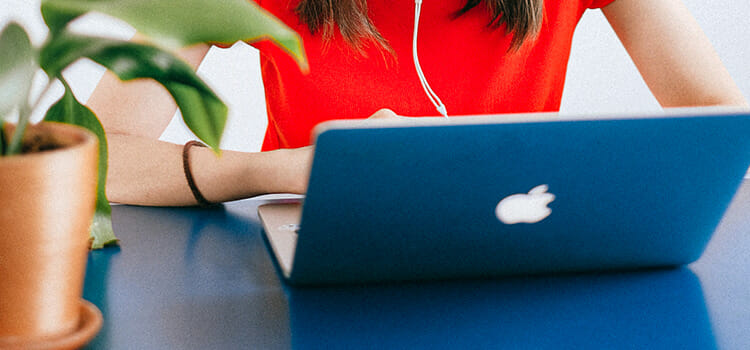 How to Backup Gmail Emails Using Google Takeout
At first, you have to sign in any of the browser of your PC with your email account. If you still don't have a Gmail, you can learn to create one here. You can also unsend emails if mistaken.
Typing "https://takeout.google.com/settings/takeout ''this link will head you to the Google Takeout screen. Click "Select data to include"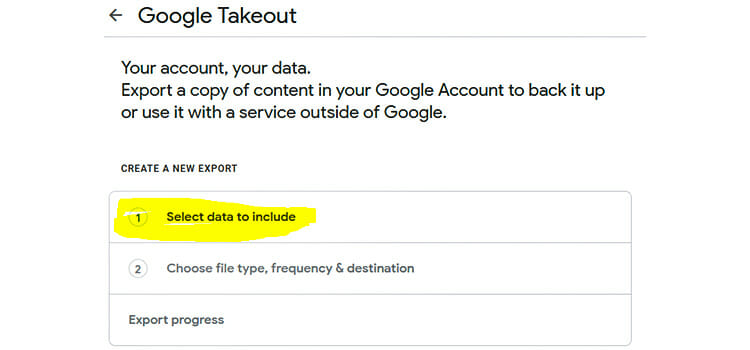 After you clicked on, you will see the screen like this with all the boxes selected previously, first deselect them and only click the box right beside the Mail. You can also choose the specific label for your archive. To do so, click on All Mail data included and choose the desired label. Click Next then.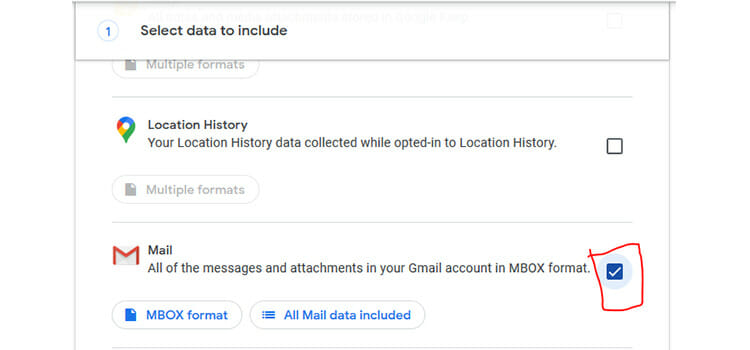 Now, the next step is to select the frequency i.e. how many times you want to export your emails in a year. Choosing Export every 2 months for 1 year will export your data 6 times in a year.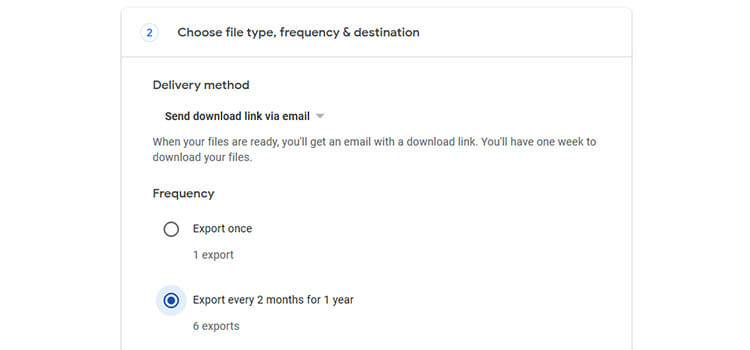 Now, let's talk about file type and size. The default file type is .zip, you can also choose .tgz which is hard to extract by some users. The file size is up to 50GB. You can choose 1GB, 2GB,4GB, 10GB, 50GB. The file larger than the chosen file will be split into multiple files. After doing all these click ''Create export" which is in the blue box.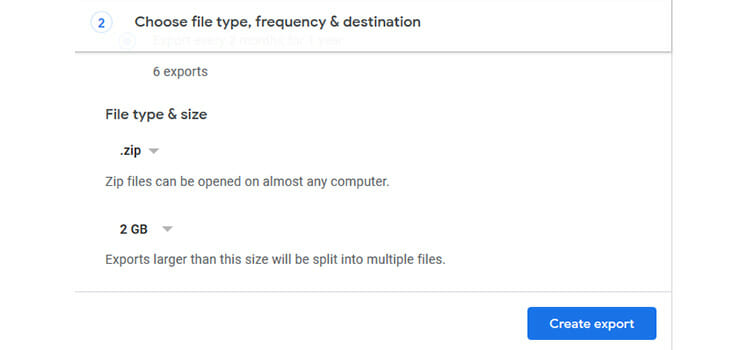 Google will send you an email when the export is ready, this may take hours or more. Then, you can download your file from the link provided. Click here to learn more about spams and how to address them.
How to Backup Gmail Emails Using Microsoft Outlook
You can also look after your mails using Microsoft Outlook through the IMAP protocol. Below is what you need to do.
Open Gmail and go to settings and then Forwarding and POP/IMAP. Choose Enable IMAP will give you access to Gmail from other clients. Remember to save changes.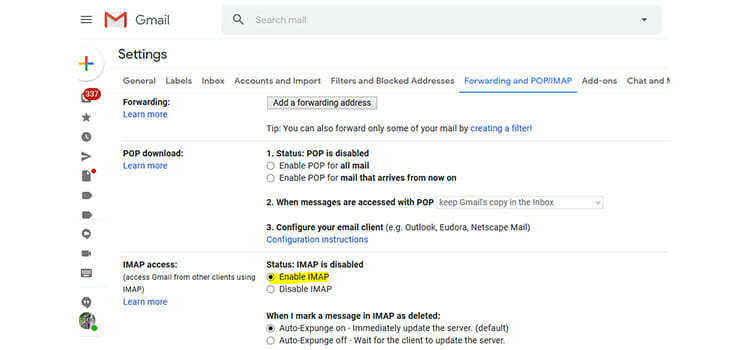 Gmail considers other clients to be less secure, so you have to give access manually. Go to the https://myaccount.google.com/security page but make sure that you are logged into your account with this browser. Choose Turn on access.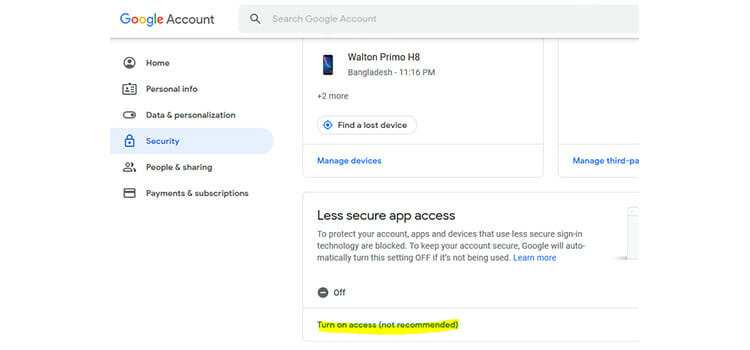 Open MS-OUTLOOK by clicking on the icon from the desktop or from the program menu. Then, click File and then from that wizard click Add Account. Put the email address and password of the account you want to have back up, click Connect.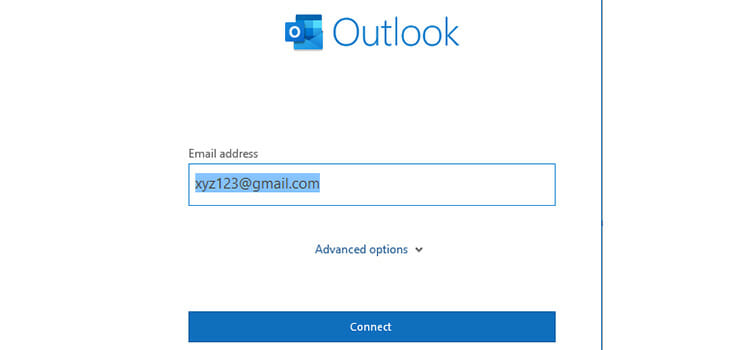 You are done now and the emails within this account are also be viewed in MS-OUTLOOK even if you are no longer has access to your account. If you once delete any of the emails by any other clients this will be deleted in outlook too.
How to Backup Gmail Emails with Thunderbird
If you use Mozilla Thunderbird as a desktop client, you can also have a backup of your emails. Don't forget to enable POP in your Gmail settings using the procedure as described above.
Go to thunderbird and click Options> Account settings or going to account settings as shown in the picture.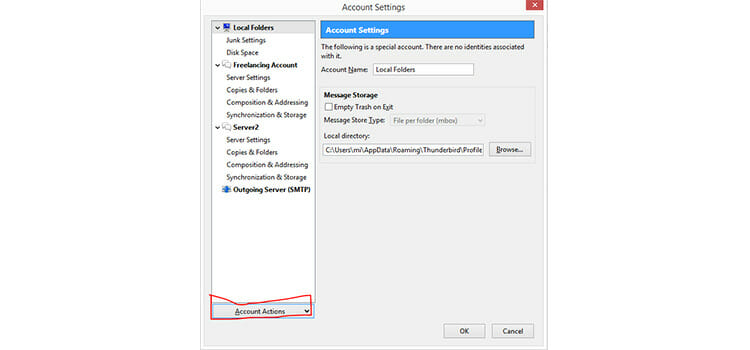 Now, set up your email account here. Put your name and email address, and password to set up your account. After putting all these, click Continue.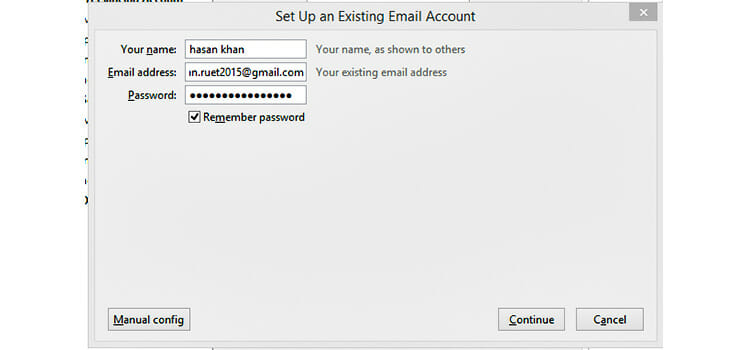 Then, a dialog box like Sign in with your Google account will appear. And you need to sign in it by giving the password of your google account.
A security message like ''Mozilla Thunderbird Email wants to access your Google account'' will be prompted, click Allow. After completing these do as follows-
Give your Gmail address as an Account name. Check the details.
Then, Identity settings need to be completed then.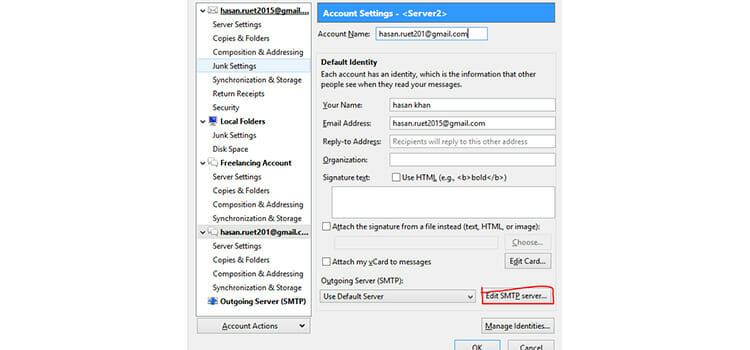 Move on to server setting, Server Name is given as pop.gmail.com and port no is 995.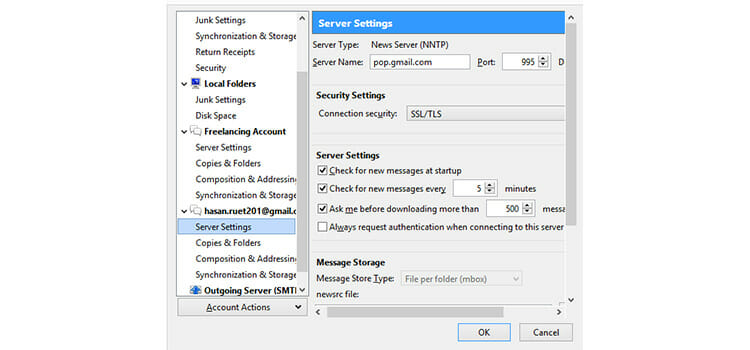 Give a tick to boxes of
Check for new messages at startup.
Check for new messages every 5 min( you can also put 1to 10 min if you wish for)
Ask me more than *** ( messages more than a specified value you want to be notified)
Now, from account settings, click edit  SMTP server. Give smtp.gmail.com as server name and select port 465, connection security SSL/TLS. Check if the user name is your email address or not.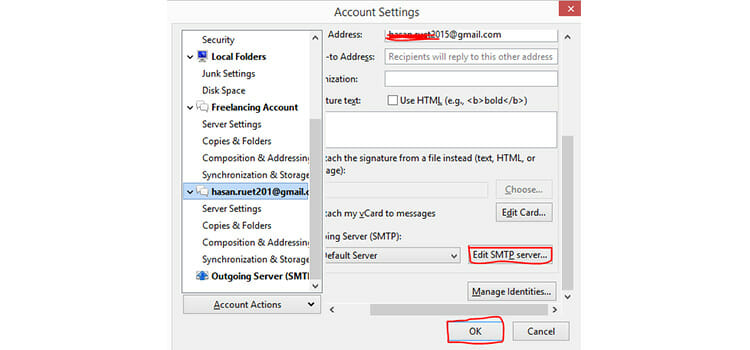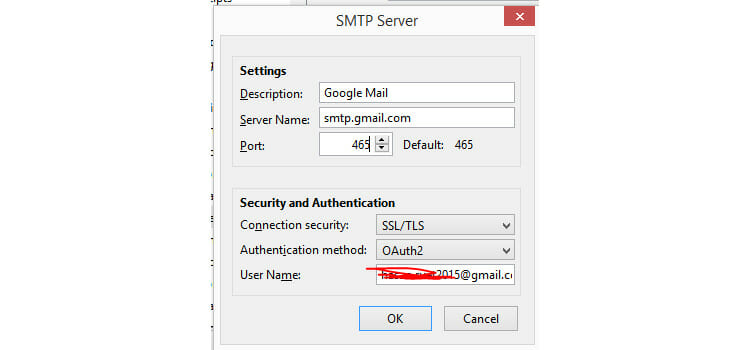 Check the server you selected and click Ok.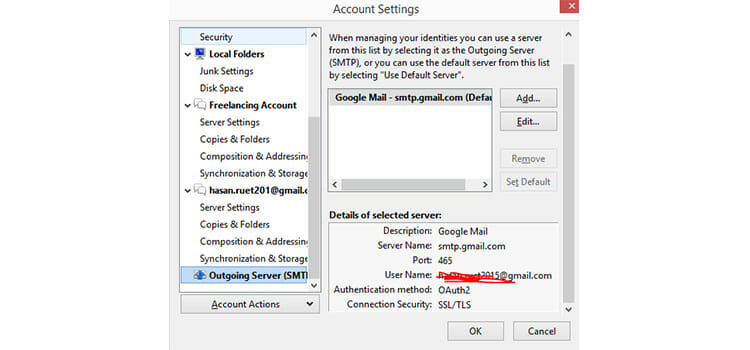 Lastly, on the Homepage, click get messages and by this time, you will see your messages in thunderbird.
How to Back up Gmail Emails by Third-Party Apps
If you find the back-up procedures discussed above boring and time-consuming, I'll also help you to reveal a smooth hence efficient way. Let's go ahead.
SysTools Gmail Backup
This software exports Gmail information into other types of file formats like EML, Mbox, MSG, PDF, & PST. That means the data can be opened in MS-Outlook or in Thunderbird or simply with a PDF reader. You can choose the desired and file type in it. However, this is not a free service and you have to pay for it. The key features of this software are-
i) Backup Emails, Contacts, Vcard, and Document attached within the email. ii) You can delete the emails after downloading to free up space and etc. To get back up with this software, you need to keep the two-factor authentication of your account off. Also, less secure apps access needs to be turned on. Steps are described to launch it in below-
First, download the .exe file of the software from their website.
Log in by giving an email address and password but check if the two-factor authentication is off and less secure apps access on.
Choose the form of downloaded data (PST, EML, etc)
Then, from the options (Emails, Contacts, Calendar, Documents), select the Emails
From there, choose the desired folder you want to have a backup.
Click Start and you are done with Gmail Backup.
You can try a demo version before purchasing. And most importantly, they claim that they have no privacy risk issue as they don't save the credentials.
Handy Backup
This is also a good back up software. It gives back up through the IMAP protocol and then allows us to move the mail to different mailboxes or to a different mail account. This feature is used to clone the emails in another account. It can also save the data of email clients like MS-Outlook and Thunderbird.
You can also try their free version before purchasing. You can download it from their website.
I can also recommend a name for backing up your data. Though everyone claims their product to be best, we should choose the third party carefully. There are Gmvault Gmail Backup, Spinbackup, Mailbird, Unsafe, etc.
Conclusion
Here we've discussed how to backup Gmail emails. As we have discussed about emails, we think you should also know how you can put anyone on the spam list. Remember to check for bugs and malware before choosing any third-party backup systems. I hope you have got help to save your Gmail emails. If you find any difficulties regarding this article, let us know. Thank you.