How to Block Someone on Skype | Be Secured on the Internet
Skype is one of the most popular applications that help people connect across the entire world. We can find many of our close friends and relatives on Skype. It has another version for business purposes that is called Skype for Business. Though they both have the same features there are some extra features in Skype for Business. You can find the differences and similarities here. The quality of its features is really great. But sometimes people can be annoying though after connecting them to your network. So they disturb you and can be harmful to you. If those persons disturb you on Skype you can remove them. Also, you can block them so that they can never contact you or try to add you to their Skype contacts. But how to block someone on Skype? Here you are.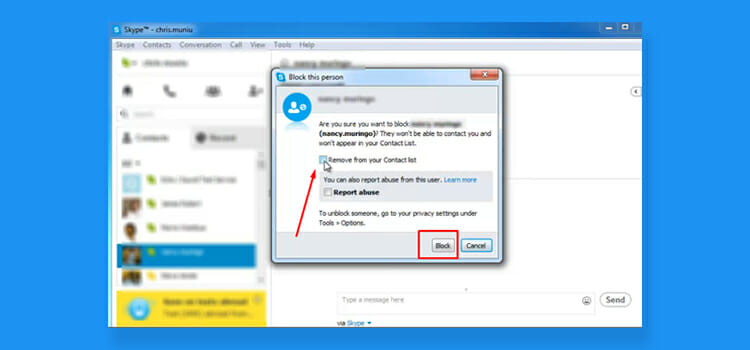 Method to Block Someone on Skype
Cybercrime is nowadays increasing very rapidly. People do various kinds of crime through the internet. We suggest general people at least have some internet security for themselves. People can be very harmful sometimes. Skype application is one of the medium of doing crime. Some people can be dangerous. So we need to remove them and block them from your account. The method of blocking someone on Skype is given in steps by step below.
At first, you have to open Skype on your device.
Then you have to log in to your account.
After opening the home page of Skype, you have to select the 'Contacts' option.
You have to select the person you want to block.
You have to right-click on the contact's name.
A drop-down menu will appear. You have to select 'View Profile' from the menu.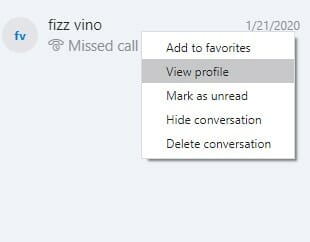 Then a menu with a profile will appear on the screen.
You have to scroll down at the end of the menu. You will find 'Block Contact' in the end.
You have to click on the 'Block Contact' option.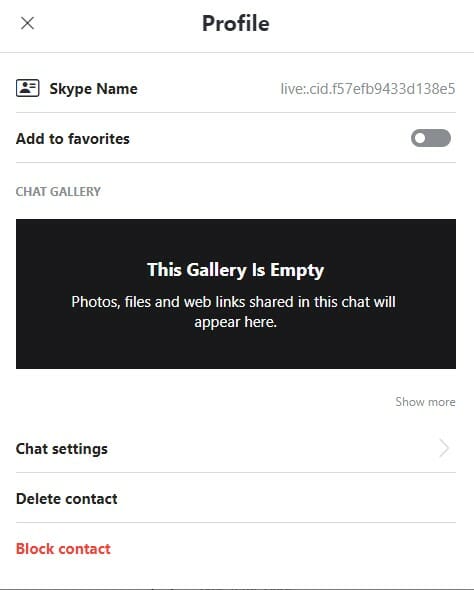 A pop-up menu will be appeared to confirm if you want to block the person. You have to press 'Block' to block this contact.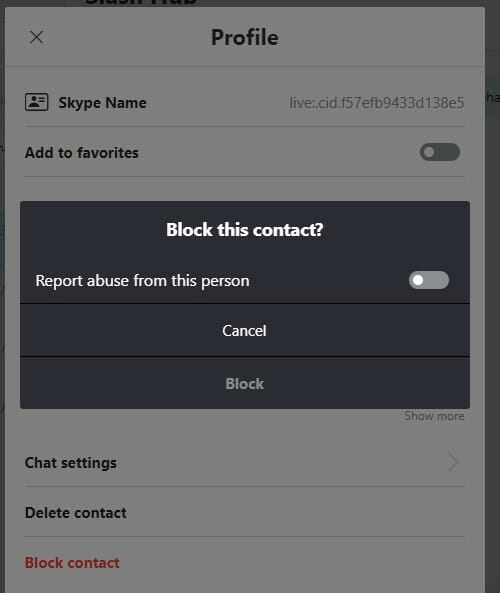 The person will be blocked. If you right-click on the contact's profile you will see the 'Unblock the contact' option on the menu.
That's how you can block any contact on Skype. You can join in a meeting on Skype too. Unwanted sent messages from both sides can also be deleted and Skype calls can be recorded too. You can easily find where Skype saves the downloaded files on your PC. You can also close Skype on your Windows PC because Microsoft removed the close option for the Skype app. But you can also close it.
Block Someone on Skype for Business
If you want someone within your business or organization to stop contacting you, you can block them too. Try the following to do it.
Search for the person you want to block in your contact list. You can search them either by first name or last name.
When you find the contact, right click on it. 
Now click on Change Privacy Relationship 
You'll be asked to choose a new privacy relationship. Select Blocked Contacts from there.
You'll be shown a warning. Accept it. Now you have successfully blocked the person in Skype for Business.
Block Someone on Skype for Smartphone
Blocking someone on Skype on your iPhone or Android is very easy. Select the contact you want to block by tapping on it. Then tap on the avatar and then select Block Contact. That's it.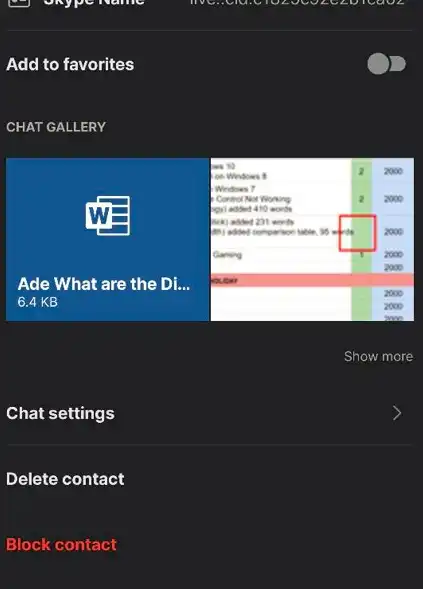 Conclusion
Some people can be harmful to you. They can be annoying Just like Skype lowers the entire sound system of your PC though this feature can be removed. You may not want to receive any message or call from them. To solve this problem you can block the contact from Skype. Blocking them can prevent any way to contact you forever. The method is very simple and can be helpful for you. Now we hope you know you know how to block someone on Skype and can be secured from any harmful activities. You can learn more about how you can use Skype properly by following some easy methods and also can learn about your Skype id.
Subscribe

to our newsletter

& plug into

the world of technology