Most of the people were talking about the increasing use of technology in the coming few years. That is when we faced this global pandemic that has forced organizations to use all digital platforms based on the internet to carry on their businesses.
Corporations are offering work from home opportunities for their employees. On the other hand, they are making every effort to keep their users and customers connected with their organizations.
This article is going to share some tips for learning how to build customer and employee happiness when working from home. You can adapt these tips as providing good phone services by using WeNumber to your business plan.
How to Build Customer and Employee Happiness When Working From Home
Here are some essential tips for developing a good customer and employee relationships while even working from home.
Support Them in Adapting the Change
The unprecedented pandemic of COVID-19 has left everyone shocked by the sudden changes. Your employees and customers are looking for a way to adapt to the changes and work accordingly.
That is why you need to take a step ahead and support them in getting ready to deal with this situation. You can have an online meeting with your employees and let them know that you are with them in every situation.
Taking steps in life offering work from home opportunities will help them maintain their productivity while spending time with their loved ones. Additionally, you can reach out to your customers to ask them about the challenges they are facing and offer them the relevant solution.
Communicate with Them
Reaching out to your employees and customers is an important thing for every business. However, businesses may face some challenges in dealing with expensive calling charges. That is why using non-geographical numbers is the best way to deal with the situation.
One should consider using a virtual number to manage all your calls and meetings with your employees. These numbers allow them to make business calls and host meetings without incurring any extra cost.
You can also use them as your phone calling solution for your customers. Managing customer support calls from home is a challenging task with a regular business number. However, a virtual number allows you to manage your calls in a new and total digital way.
You can achieve this goal by using WeNumber and getting your virtual business number registered by them. We recommend this service provider as they have some advanced tools to divert and manage the calls.
You can also check the cost of 0871 numbers to compare them with the regular calling charges of the service providers.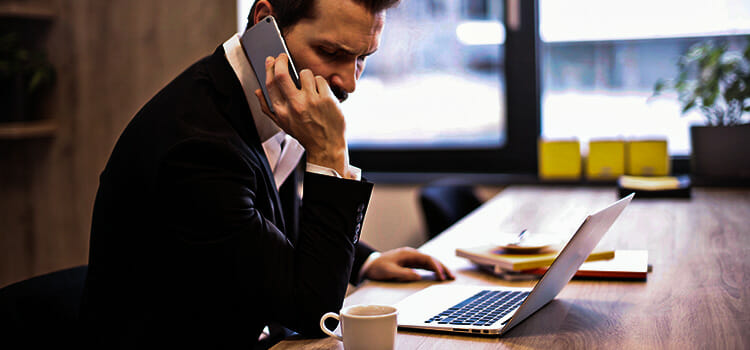 Engage in Fun Activities
Every business wants to keep its employees engaged with their organization. Organizing some fun activities and online contests will keep them motivated and help them in adapting the work from home culture.
Host some online shows and ask them to participate while having a break from their work life. Additionally, you can help your customers by doing something for them without expecting something in return.
It will let them know about how much your organization cares about them in these hard times.
Proper Goals And Targets
Although there are many advantages of working from home, it still needs to be done properly to maintain productivity. According to the studies, it is found that people lose their focus more often while working from home. There can be several reasons behind the cause.
However, setting proper goals and targets keeps them engaged in their work improving productivity. Hence, it is necessary to have some deadlines and targets to keep you and your team committed to the goals.
Review the Relation Between the Organization And Customers
Most of the businesses are going to suffer from a fall in their customer base after the pandemic. The reason behind this cause is the lack of communication and relation between the users and the organization.
Hence, it is necessary to keep your customers connected with your business in a way or another. Keeping your customers happy will allow you to create a separate place for your brand in their life. They will start relating to your brand that will help you serve them better.
Employee Discount And Incentives
Everyone (including your employees) is going through a hard time dealing with the situation. Surprising your employees with an incentive program or discount coupon can do wonders for your business.
It is a great way to show your concern for your team and help them when they need it the most. Similarly, you can do something like this for your customers. You can offer some exciting deals and promotions to give them something more.
Promote Learning Activities
Working from home means some extra time to utilize somewhere else. You can promote the learning of new skills and activities for your employees and customers. Offering some free courses to learn some additional skills can help them utilize their free time.
The courses do not necessarily need to be related to the work as they can also work on their skills such as communication, self-defense, etc.
Conclusion
Sometimes even small efforts can bring in some positive results for an organization. It is a great time to do something for building your customers and employee happiness when working from home. Motivate and support them with the tips that we have shared in this article.
Meanwhile, you can also use this opportunity to cut some operational costs of your business, such as using 0871 numbers from WeNumber. Offering work from home and using a virtual number for calling solutions can help you save thousands of dollars of your business costs.