PDF is a very well-known file type that is used in our daily life. It can collect any document in any format you need. People generally prefer PDF rather than any other file. Also, PDF is very small in size. It can compress the file size and it is convenient to use. We generally send files in PDF as the format does not change in this. But editing is not easily done in PDF.
 To edit documents, the file in Google Docs is necessary. So converting PDF files into Google Docs is done to do changes in documents. But covering this can do some damage to files. Some formats can be changed in this process. For this, we have to know the process of conversion without losing the format of the original PDF.
Method to Convert PDF to Google Doc Without Losing Format
Generally converting from PDF to Google Docs is easy. It is done in the default menu in Google Docs. But the format is changed in this method. To retain the original format some additional steps are done in the process. We can retain the original format by doing this. 
The steps to convert PDF to Google Docs are given below.
At first you have to open Microsoft word application on your device. For this you have to click on the Start menu.
You have to type Microsoft Word in search bar.
After you find the application, you have to select it and click on 'Open'.
The application will be launched on your PC. Then you have to select 'Files, from the top of the page.
Then you select 'Open' from the left menu.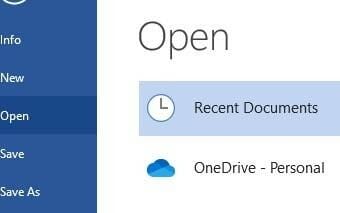 You have to find the PDF file you want to convert from your device.
After you find it, you have to select the file.
A pop up page will be opened to confirm if you want to convert the file. You have to click 'OK'.

It will take some time to complete the conversion.
After completing the completing, you can see the file is as same format as the PDF. No format will be changed.
You have to click on 'Enable Editing' which will be shown on top of the screen. 
Then you have to select 'File' option from the top of the screen and click on 'Save as' from left menu.
You have to type file name and click on 'Save'.
Then you have to Google drive in you device.
You have to upload the converted file in your drive.
After uploading the file, you have to right click on the file. 
A drop down will be appeared. You have to click on 'Open with'. Then from another drop down menu you have to select 'Google Docs'.
File will be converted into Google Doc.
After the conversion, you have to go to 'File'.
Then Save as Google Docs.
Conclusion
Converting files changes the whole format of the file. So it can be a problem sometimes. This process can take quite a little time. But it is an easy process. You can get the original file in Google Docs. It solves the problem of correcting the whole format again.