How to Crop a Screenshot on Mac
In today's world, we prefer simple things and change things according to our needs. In this online related world, we always send important pictures to people for work or any purpose. Sometimes we need to send the exact phone or PC display that we see on our phone or pc. These images can be a part of a website or files anything you want to save. You can also edit the image as you want. If you have used Windows PC, then you may have taken screenshots using various methods. These functions are also available on Mac. To use this, you need to know the method of how to crop a screenshot on Mac. Go through this article to find all you need.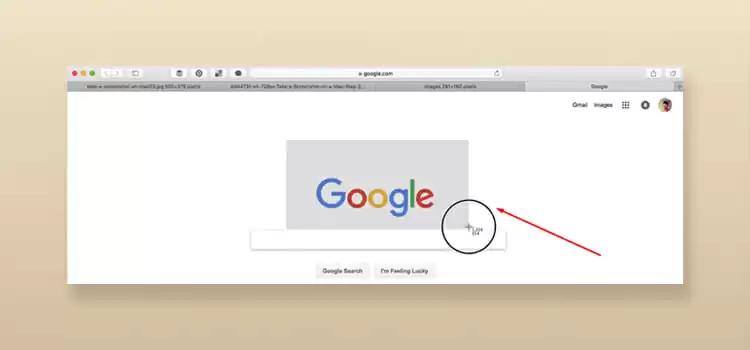 What is Screenshot?
A screenshot is an image shot of your device screen. When we want to capture a moment of our display of computer or phone, we take screenshots. It can be a moment of any video or any page of a big file. Instead of saving or sending the full video or file, we capture the only important or particular moment or page which is necessary. It makes our work simpler. We don't have to find the whole thing for this. It is necessary for today's internet base life.
For the feature of screenshots, we can easily create images format like jpg, png, etc. We can easily convert any file to this image format or vice versa easily. Screenshots are needed for various things. They are
A screenshot is used to give instructions. Sometimes we need pictures of the real things to follow steps in instruction. For this, we can do the things on mobile and PC and capture screenshots of the display. If we add those pictures in the instruction, it will be easier for people to understand.
For analyzing reports sometimes we need to get screenshots. It is important to send the data which is necessary without sending the huge files. To send the information we need to transfer only the graph or chart or the exact data. That is why screenshots are necessary.
There are many other things why we need screenshots. We sometimes need the shot of Powerpoint slides or the emails etc.
Method of taking screenshot on Mac
If we need to capture screenshots in Mac there are several ways we can do it. From them, some methods are described in this article. But we suggest you adjust the resolution of your display first. The steps are:
At first, you have to keep the contents on the device display that you want in the screenshot.
Then you have to select Command + Shift + 3. This will be saved in the Pc display.
Another way is to select Command + Shift + 4 together. This will be saved to the Mac desktop.
 Another way to take screenshots is to select Command + Control + Shift + 3. This will be saved to your Mac clipboard.
You can also take screenshots by pressing Command + Control + Shift + 4 together.
There is another way in which you can save screenshots and also control the size. This method is done by using Grab. At first, you have to open Grab and select the size of the display of your screenshot.
Then you have to use the touchpad for taking screenshots.
You can rename the name of the file according to your choice.
Method of editing screenshot on Mac
Sometimes you have to edit or crop your screenshot after capturing it. The screenshot you take can be too large which have unnecessary contents. For this, you need to crop the screenshot. The instructions are described in the steps below.
After capturing the screenshot you have to open the image by double-clicking on it.
The image will be opened in Apple preview.
In the preview, you can edit the screenshot how you want.
Then you have to click on the box icon on the left of the screen.
Drag the box and select the size of the screenshot.
After this, you have to select the crop option on the upper right.
You have to select the file on the file option which is the upper part of the display.
A drag-down menu will appear. You have to select the 'Save' option from them.
You can also rename this image according to your choice
That's how you can crop the screenshot on your Mac.
Conclusion
The screenshot is a very useful feature. It makes our transferring and saving of our information easier. This feature is available on almost all smart devices. Mac is also enriched with this feature. You can also edit the screenshot according to your choice. The method of cropping screenshots is very easy. You can also change the size of the screenshot during cropping such as rectangular, triangle, round, etc shape. As long as shorten the content you can change the size in cropping. It is a very useful method for various purposes. Now we are quite sure that you know how to crop a screenshot on Mac.
Subscribe

to our newsletter

& plug into

the world of technology