How to Find the IP Address of Your PC Even of Any Website
Sometimes we need to know how to find the IP address of a computer or a website. We need to use it as like allow or block specific websites or connect to a network etc. But finding an IP address is a little bit tricky work. Don't worry, you don't need to have high technical knowledge. Finding the IP address of a PC is a very easy task if you know. I'll discuss here the easiest ways to find IP address.
Each Computer connected to the Internet has a unique identity just like we have a name to be called. This identity is made by IP address. When a computer sends any information to another then it must have to communicate via IP address which I have discussed on another page.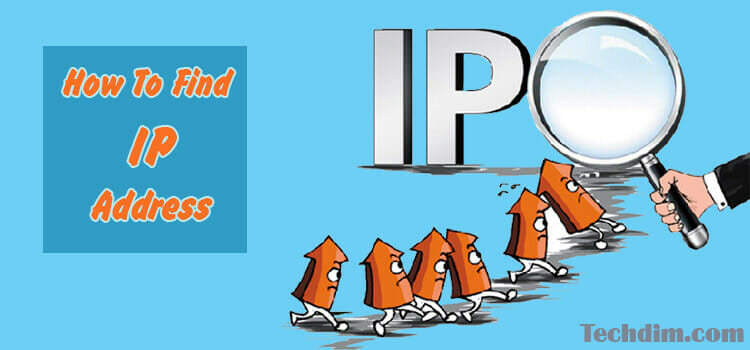 Finding Computer IP
Now we can find this IP address of our own Computer by three ways:
From the Control panel of the PC.
By browsing the website.
By CMD Windows command.
First Method(From Control Panel)
This method helps you to find the IP address of your PC using the control panel. Go to Control Panel from the start menu or somewhere else. Click on "Network and Sharing Center".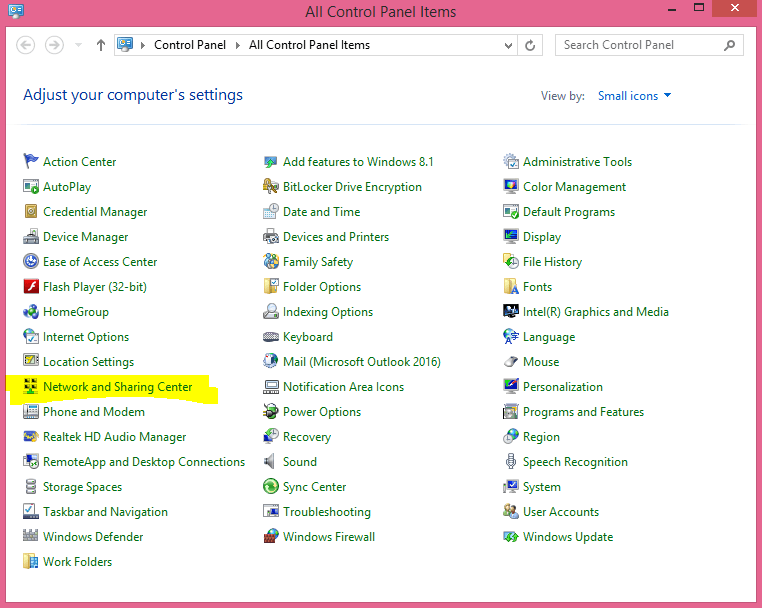 Then look at connections where available established connections will appear. Now It is to be clicked on.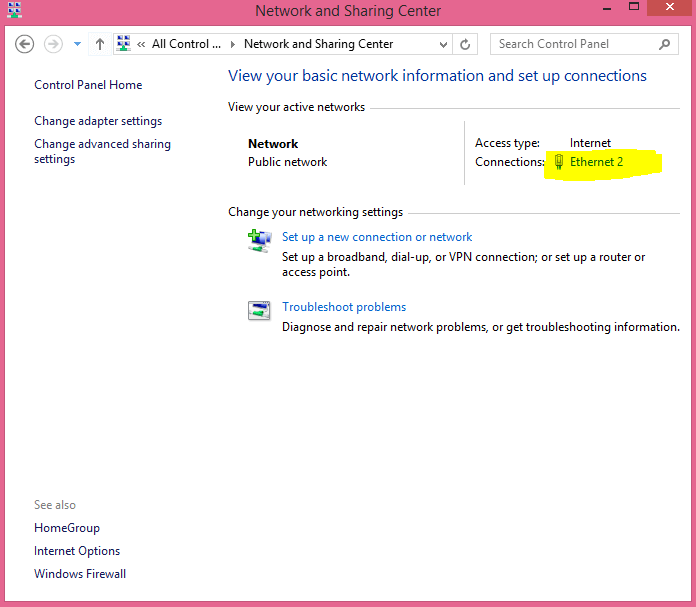 After clicking an available connection, the status window will come up. Here click on details button-
Then IPV4 address is shown in the network connection details.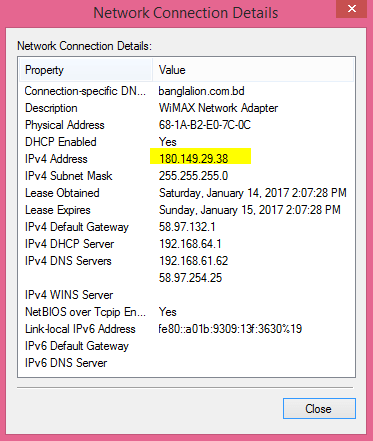 Second Method(Browsing Website)

When you browse any website then a request message from the computer's IP address is sent to the web server. It can guess your IP address. Every Web server knows your PC via IP address. Some specific website publishes your IP to show you as their policy but the rest are not showing. You can find your IP address by visiting those pages like-
Third Method(using CMD)
From Computer Start Menu, First, go run. Write "cmd" there.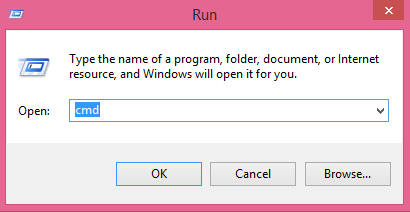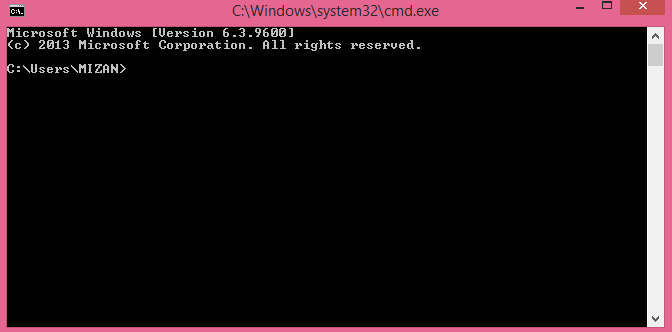 Then this black screen window will be shown with your computer name,

or right click on start menu and go to "Command Prompt"
Write "ipconfig" after "C:\Users\NAMEofCOMPUTER\". Then this window will appear. The highlighted text is showing your computer IP address.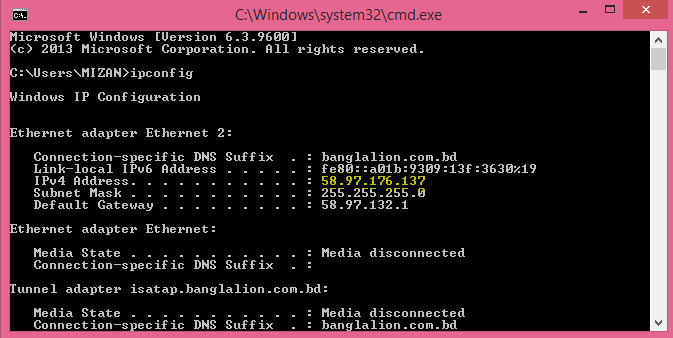 Finding IP Address of a Website
There are also several options to find IP of any website. A website is a location connected to the internet to store pages. So every website has an IP address. To ease our browsing, IP address remains hidden but domain names are visible. When we browse using domain names, it converts to IP address using DNS system. I have discussed three methods to find IP address of website-
First method(website)
Go to an IP finder website like https://www.site24x7.com/find-ip-address-of-web-site.html and write website address and you'll get the IP address of that website. It's very easy way.

Second Method (Ping)
You can get it by your PC Command Prompt. Go to Command Prompt or "CMD" from RUN or start menu following steps said before.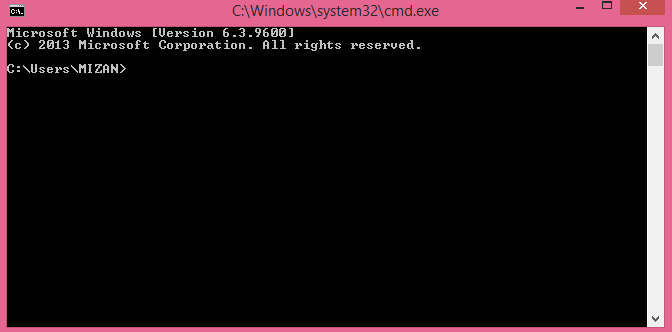 write here website address after ping like "ping www.facebook.com"   and amazingly we can see IP address of the website.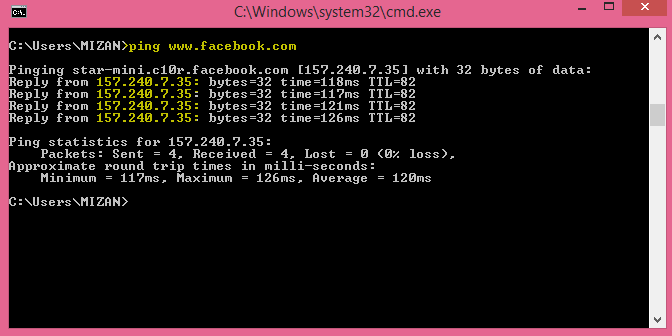 Third Method(nslookup)
This method is also by command prompt. Here you'll write website address after "nslookup" like "nslookup www.facebook.com"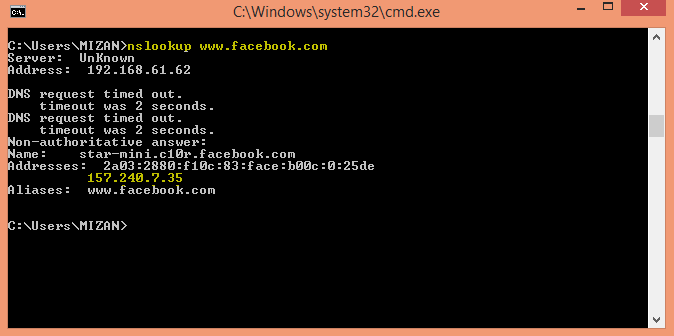 Conclusion
Before using IP address to configure any IP settings, Finding IP address is very essential. The easiest ways are discussed above to find the valid IP address. You can use any of these methods to find your own. After finding IP address, Please check it. Put that IP address on the address bar and "Enter" to go through. If found IP address is valid, it will redirect you to that website.
Read more- How to update drivers in windows 10 in a safe way
Subscribe

to our newsletter

& plug into

the world of technology