There are different versions of Windows 10 with discrete function-ability. Each of these versions has its relative pros and cons. S mode is one of the versions of Windows 10 that Microsoft has put forward to provide a system with the highest efficiency and security. But this version too has its own disadvantages for which you may want to get out of Windows 10 S mode. So, how to get out of S mode in Windows 10? The method is quite easy and you should be able to do it after reading this article. But before jumping on to the main point, we need to clarify a few things about the S mode so that you have no confusion before getting out of it.
What is S Mode in Windows 10?
Windows 10 has multiple versions including Windows 10 Home, Windows 10 Pro, and Windows 10 S mode, etc. Your system can be in either of these modes. Windows 10 S mode does not let you installing third-party applications to make sure that the system remains free from any unwanted bugs and malware and being more power-efficient comparing with the other versions.
Therefore, Windows 10 S mode can be entitled as a limited version with improved security and a faster booting process. S mode is good if you want to run a quick PC. However, if you are an app geek, then you might not like it. So, Windows 10 S mode possesses both advantages and disadvantages and the trade-off needs to be drawn by individual users.
You May Rethink of Staying with the S Mode
Before deciding to get out of Windows 10 S mode, take a closer look at the benefits that you may lose. Remember an important thing, getting out of S mode is a one-way ticket and you cannot reverse the process once you have done it. Hence, be careful and think twice before deciding to get rid of S mode. Here is a list of benefits that you can no longer rip after quitting from this version.
1. The S mode of Windows 10 is a highly secured version as it does not allow installing any third-party apps into the system. As a result, it becomes very unlikely for malicious viruses, malware, and bugs to infiltrate the system.
2. The power efficiency of this version is excellent. You can run as long as 14 hours at a stretch after a full charging of the battery.
3. Booting operation is very fast and you don't have to annoyingly wait for much longer after each of the restarts of your PC.
4. As the S mode system only supports apps from the Microsoft Store, the authority was kind of compelled to enrich the store with lots of apps and software. So, it is not that you will miss out on using applications for homework, assignment, presentation, gaming, or entertainment purposes.
Why Should You Get out of Windows 10 S Mode?
We were praising the S mode for being efficient, secured, and fast. But as you know, nothing in this world comes without annoying problems. The S mode has some disadvantages that may force you to quit from this version.
1. You cannot surf the internet using your favorite browsers like Mozilla Firefox or Google Chrome. You are compelled to use Microsoft Edge as the only default browser with Bing being the search engine.
2. Plus, you are unable to run any third-party applications and Microsoft Store is your only destination for installing apps and software. So, your computer experience becomes somewhat crippled and limited.
3. You cannot use unlimited accessories and peripheral devices with the system. You can only use some basic devices including a mouse, external keyboard, and printer with the system.
How to Get out of S Mode in Windows 10?
Now that you have all the information on S mode, you should be able to decide whether or not to stay with this version of Windows 10. I am guessing you are frustrated with the S mode and determined to get rid of it. The following few steps will help you in getting out of S mode.
Step 1: Click on the Windows icon on the bottom-left of the screen. Or, press the Windows button from the keyboard.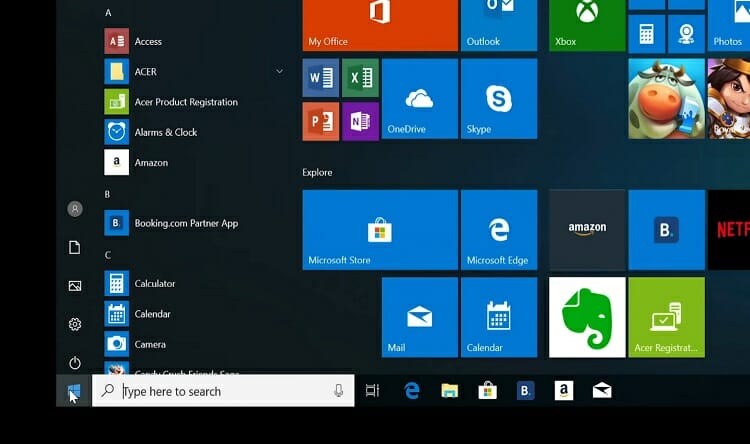 Step 2: Now, click on the gear icon that you see on the Windows menu. Thus, we want to navigate to the settings of Windows 10.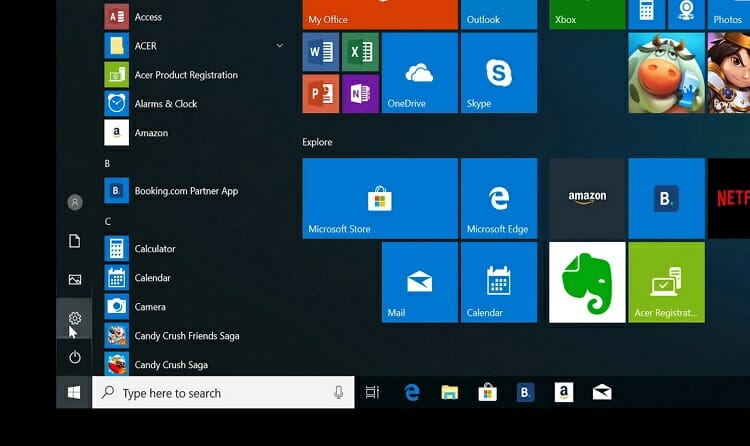 Step 3: Find the 'Update & Security' menu from a list of options available on the settings screen. It generally remains as the last option; tap here.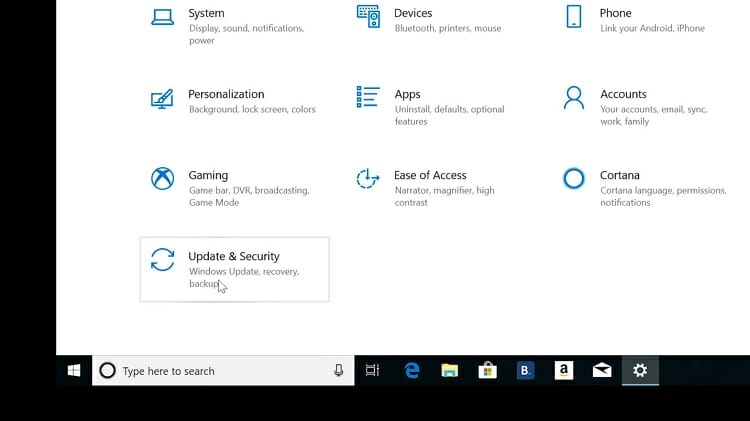 Step 4: On the left of the screen, you should see 'Activation'; click on it.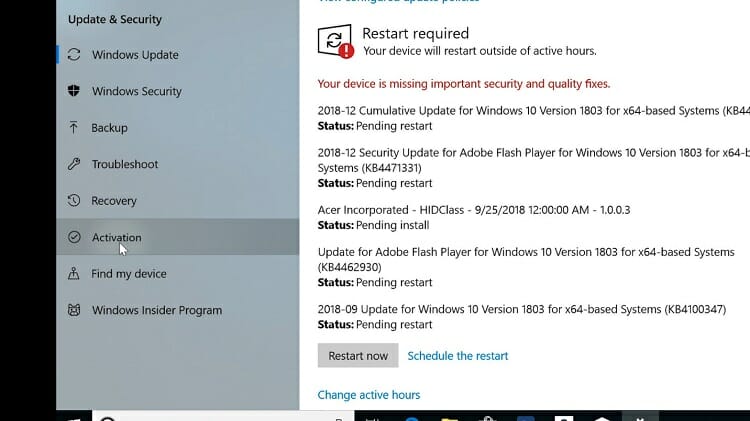 Step 5: Here you can see your Windows edition. So, if you were not sure what your Windows version might be, then following this step should help you in this regard. As you can see, my edition is S mode and I would like to get out of it.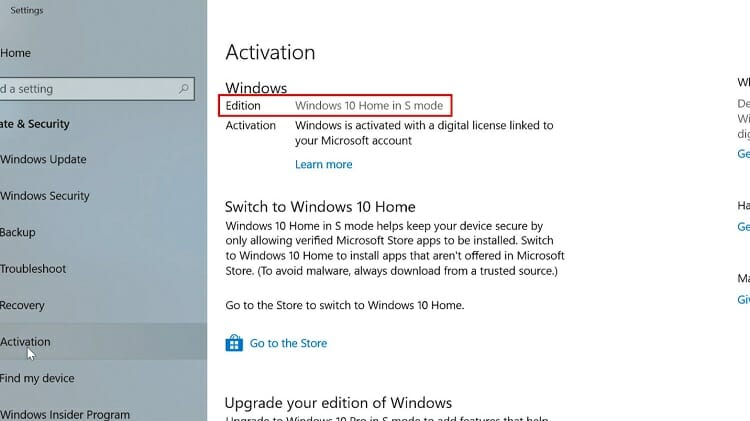 Step 6: Right at the below of the edition name, you will find an option to switch to another version of Windows; in this case, the Windows 10 Home version.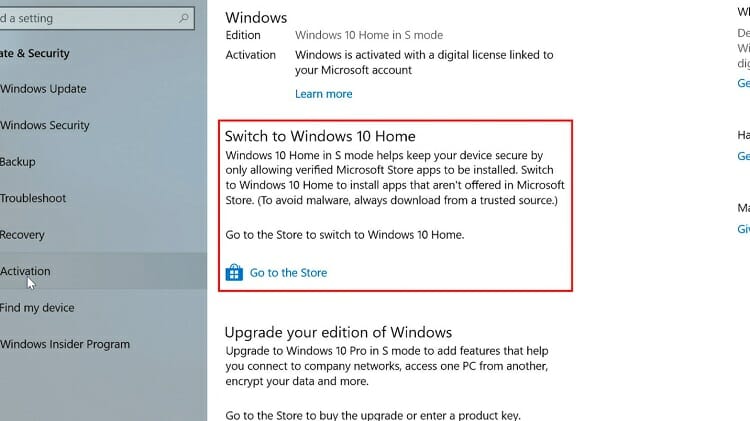 Step 7: Hit the shopping bag icon of the Store to switch to another version of Windows 10.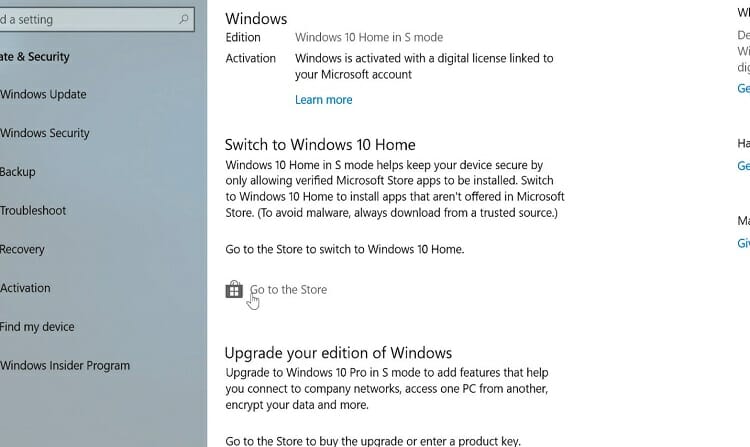 Step 8: A separate window will start up automatically to facilitate the Microsoft Store. There you will see a blue button texted as 'Get'. Hit this button.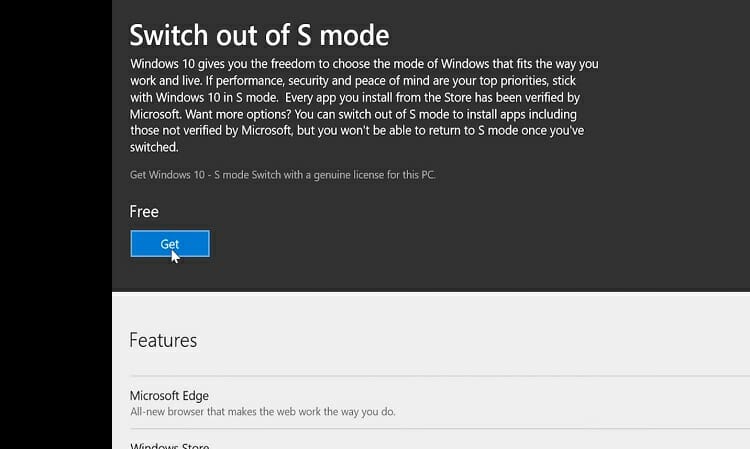 Step 9: Click on the 'Install' option.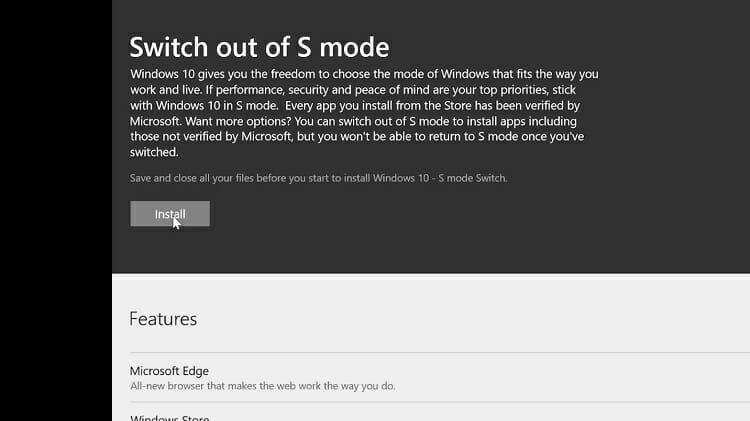 Step 10: Wait a few moments. Where the installation process is completed, a message will pop up confirming that you are all set to get rid of S mode.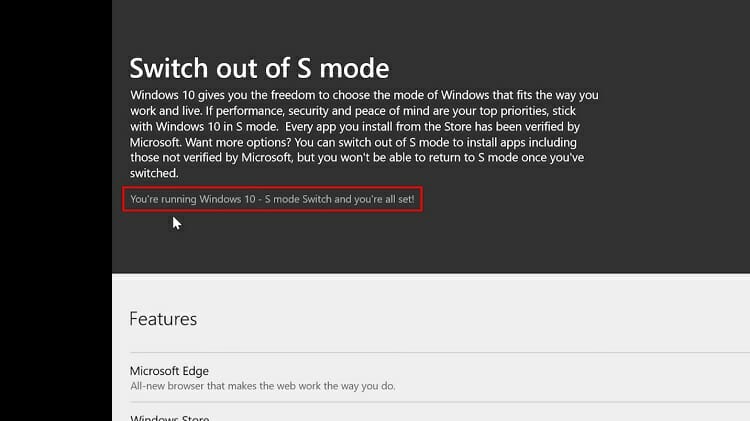 Step 11: Close the Store window and go back to the Settings page. Now, check out the edition of your Windows. As the picture suggests, we were successful in getting rid of S mode and replaced it with Windows 10 Home. You can upgrade your Windows to Pro from this page if you would like to.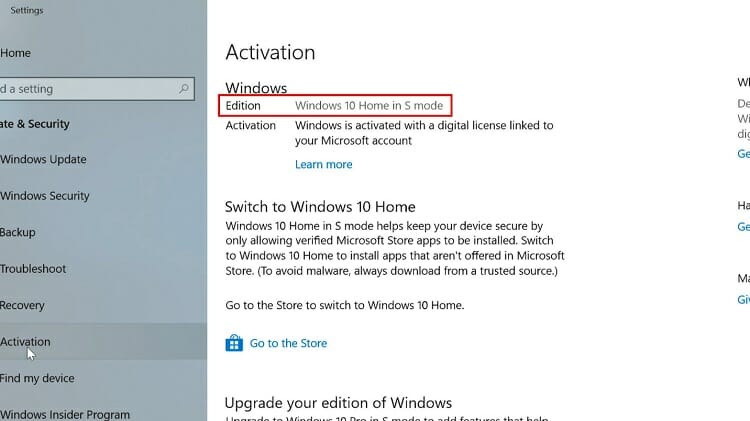 Conclusion
You have learned the trick; now, move out of S mode from your Windows 10 by following the mentioned steps. It does not matter whichever version of Windows 10 you use, make sure that you always run a quality anti-virus on your system to be free from unwanted programs.