In these days, we all are technology experts! But how much? Many of us running Windows 10 pc without even knowing basic hardware information! But the problem occurs when they need that information for various purposes. Are you searching for some ways for those types of motherboard hardware information? In this article, I am gonna show you how you can identify your motherboard like your motherboard model, serial number, etc.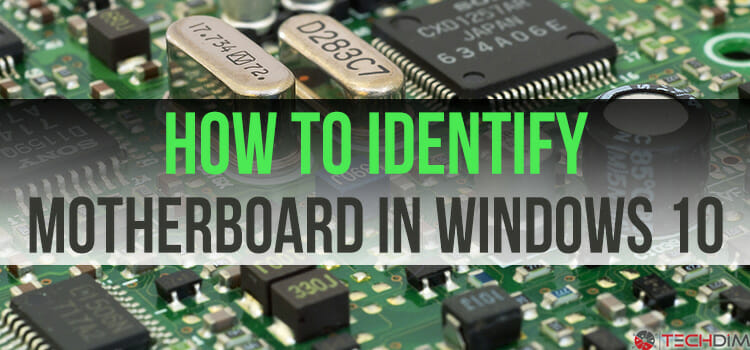 Why Do You Need to Identify Your Motherboard?
A motherboard is the core of a computer as the parts of the motherboard contains most of the important hardware of your computer. Basically, you don't need to know your motherboard information if everything is okay. But when you want to update your systems like hardware updates or even software updates, then you have to know your motherboard information to the point.
If you want to update your drivers from online then you have to know your motherboard's model number. If you want to add extra hardware like adding an extra graphics card, then you have to know exact information like slots, board's capability, the model number of your motherboard. Though it's not a common case, sometimes you need to change your whole motherboard or repair your damaged motherboard, then you have to inform that information to the service providers.
How To Identify Motherboard
There are several ways you can find your motherboard information. If you think of something manually like opening your computer cage and then see the information you need to know, it's not easy at all. Though you can find the information in this way, you have to be a technology expert for this.
When you bought your computer, you were provided the information on your motherboard in paperwork. But still, it's better to recheck them as this is a documentation process, there may lie wrong information for printing mistake or whatever. There are some easy ways you can find your motherboard information easily. Let's go check them.
Method-1: From the Command Prompt
Right click on the start menu and then select command prompt.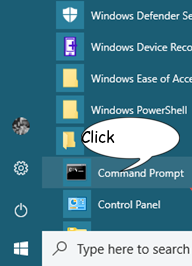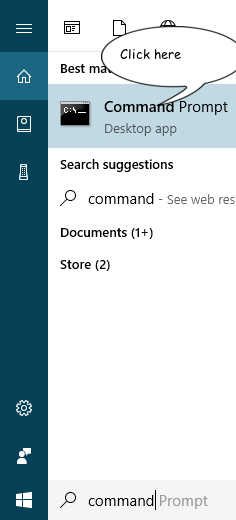 Or, Search the command prompt in your search bar and then click on the first result.
Type this below command in the command prompt and then click enter. You will get the information serially. wmic baseboard get product,Manufacturer,version,serialnumber
Method-2: From System Information Window
Press (Windows key + R) button to open the Run prompt and then type msinfo32, click OK.
Now you can see a window named System information. You will find an option named System Summary in the left panel. Click on it and you can find information about your hardware components.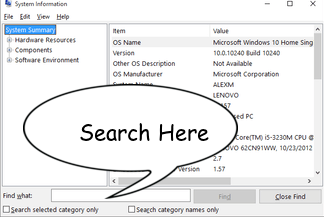 You can search for a specific hardware component here like the motherboard. You will see an option 'Find what' in the lower-left corner and type here what you want to search.
Method-3: From DirectX Diagnostic Tool
Press (windows+R)  to open the Run prompt and type dxdiag, click Ok.
Now you will see a window named DirectX Diagnostic Tool. Select the System tab from the upper menu bar.
Now you can see many information's here on your motherboard. You can find the system model here which is helpful especially when you want to search online for any components of your motherboard.
Method-4: From Speccy
Speccy is a useful third-party tool that can help you find your motherboard information. It's totally free and easy to use. You just need to download and install it from its official website and then you can use it to find your desired information.
 Click here to download Speccy. Now you will see two options. A free version of Speccy and a pro version. The free version is enough to get your task done. But if you want, you can download the pro version as well.

If you want to download the free version, then click on the option 'Download free version'.

Now you will find links to download the setup file. Click on the link and wait for the setup file to be downloaded.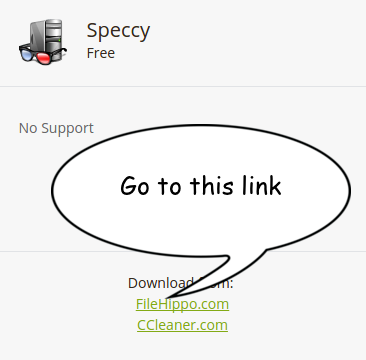 When the downloading process gets done, double-click on the setup file and waits for the installation to get done. You can check the option 'No thanks, I don't need CCleaner' box in the bottom-right corner or it can be a cause of your harassment sometimes.
Now open the Speccy app. Click on the Summary option in the left panel and you can see some basic information about your motherboard like model number, temperature, etc. If you want to find more information, then click on the Motherboard option in the left panel. You will find detailed information on your motherboard here.
Conclusion
I have described four simple and easy ways to identify your motherboard. Just follow any of them and you will find the desired information on your motherboard. However, if any method fails by chance, then just follow another one to get your things done. Go check them now!