How to Open Data Files in Outlook 2016/2013/2010/2007
Microsoft Outlook is a great tool for e-mail viewing. You can arrange your emails in alphabetical order or in any order for that matter; thus you can easily find out a particular e-mail sent or received months ago that suddenly becomes valuable to you. Microsoft Outlook also allows you to open calendars and contacts along with emails so that you can get access to the person on the list very quickly. These multi-dimensional features, not available in G-mail, make your official work simpler and you acquire efficiency while handling e-mails. But how do you open data files in Outlook? Read the whole article to find the solutions.
If you are interested in starting using outlook, or even if you actually use outlook and somehow do not possess a clear picture of how to open data files, then you have come to the right article. Another possibility is that many people update their Microsoft Office Suits including outlook from a 2007 version to maybe a 2016 version and now they do not know the process of opening data files; in case you are from this category, this article may be fruitful for you as well.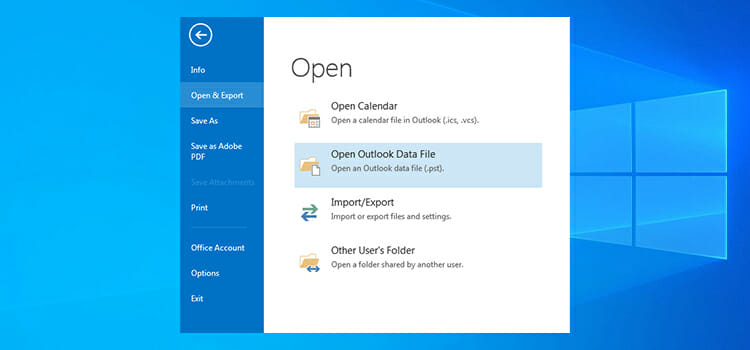 How to Open Data Files in Outlook?
Opening data files is one of the primary steps of using the outlook. You must be able to open data files in order to view your emails. As you are a user of outlook, I can assume that you must have synced your G-mail account with outlook. When you do that, outlook allows the computer to back up all the mails that you send or receive.
The process of opening data files in outlook is quite simple. In this section, I will show you the whole process for outlook 2016 which you can relate to a more generalized procedure. The steps are quite similar across the versions; so there is nothing to get worried about. Let's start-
Step 1: Open Microsoft outlook software. You should be able to find it by searching from the windows search bar or Cortana or by navigating the list of applications from the start menu.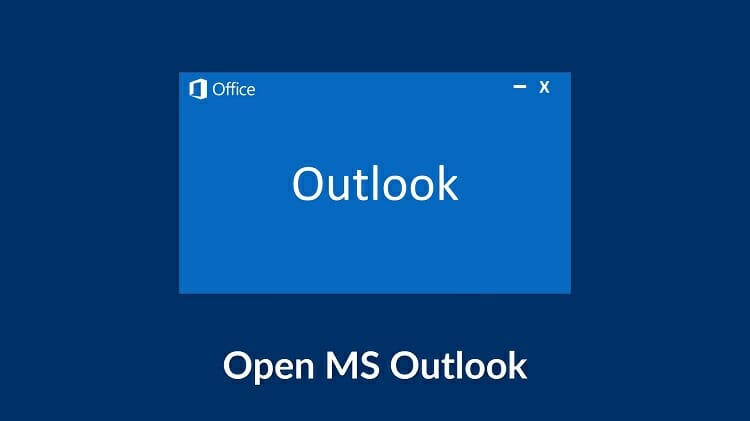 Step 2: Select the 'File' menu which is located at the top-left corner of the outlook screen.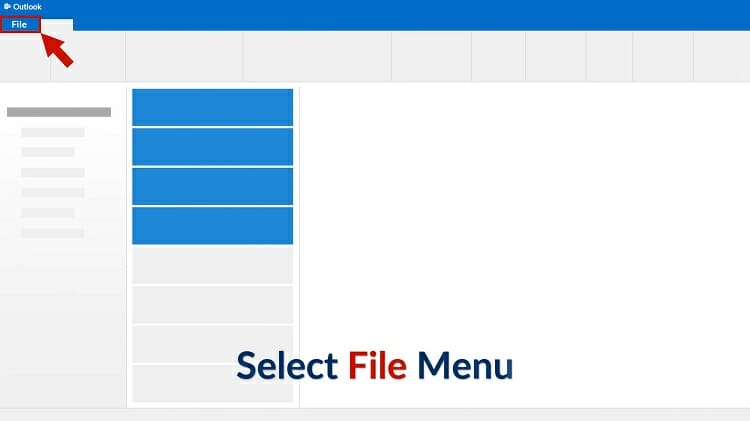 Step 3: Now click on the 'Open & Export' segment.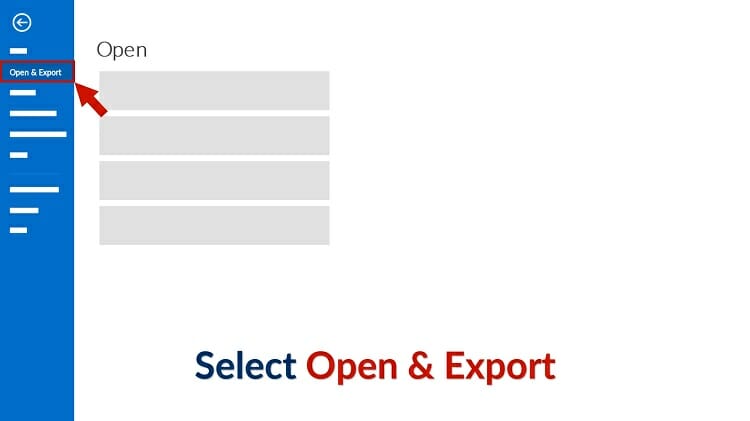 Step 4: Click on 'Open Outlook Data File' (Open an outlook data file-.pst). 
Note: What is .pst? It is the shortcut of saying outlook data file. It is the pst files that allow outlook to manipulate the e-mails according to the users' choice. Hence, we actually want to open pst files which should be located somewhere in the hard drive in order to select and work with the individual e-mails rather than a heap of e-mails together. Thus, a pst file makes an e-mail reader's job easier.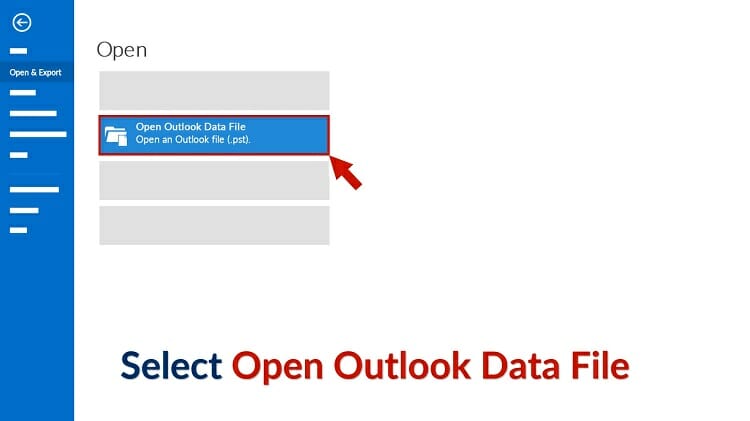 Step 5: The computer will automatically look for the pst file. As soon as the pst file pops up, click on it.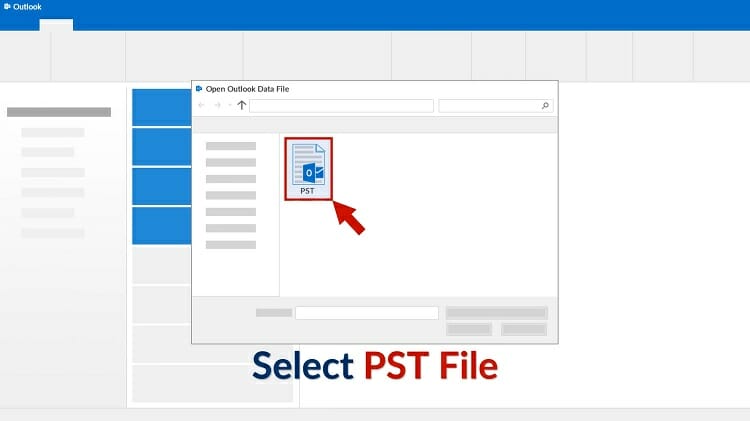 Step 6: Hit the 'OK' button.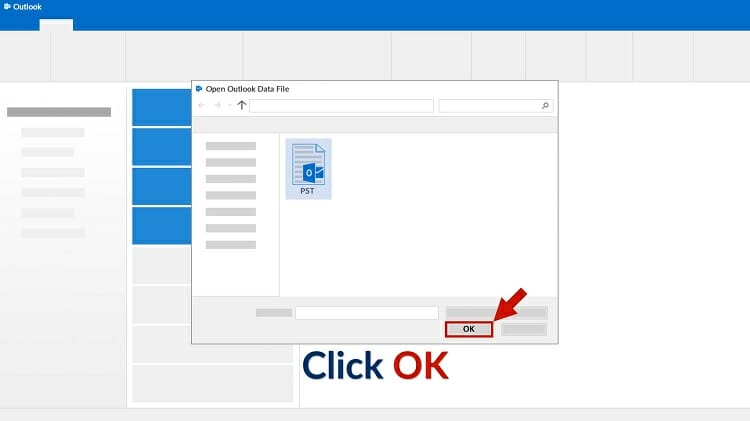 Step 7: If you were able to follow the above steps, then the pst file should be successfully imported. The mailbox can be seen in the left-below corner of the outlook main screen.
Step 8: All the e-mails (inbox, outbox, sent, draft, trash, etc.) of your G-mail account are now loaded to outlook. If you want to view a particular folder, let's say inbox, then you have to click on it; after that, you can navigate to the desired mail of the inbox folder. You can view the other folders too in a similar manner.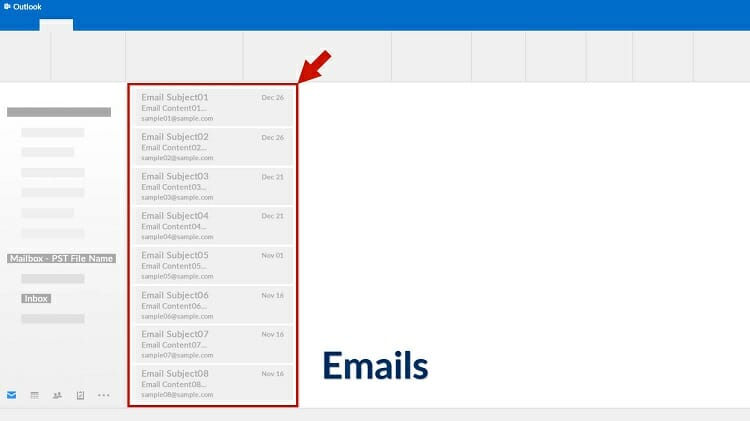 Step 9: As of now, the outlook is in e-mail mode, so it won't show the calendar or contacts attached to the emails which you might be required to use. To enable all the contents of the emails, you need to select more options. You can find it right below the mailbox.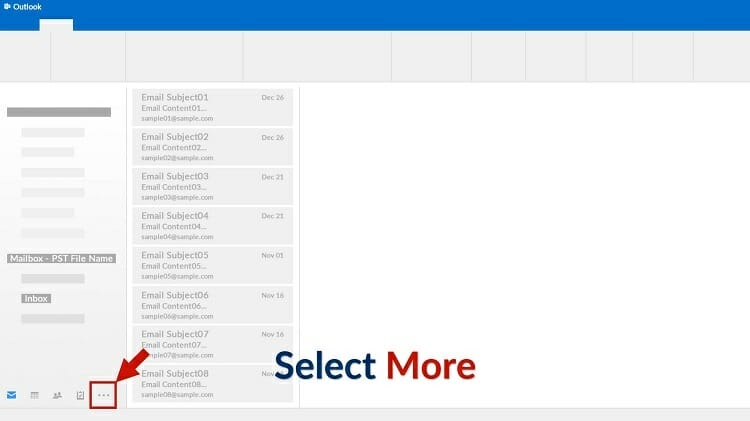 Step 10: Now select the 'Folders' option.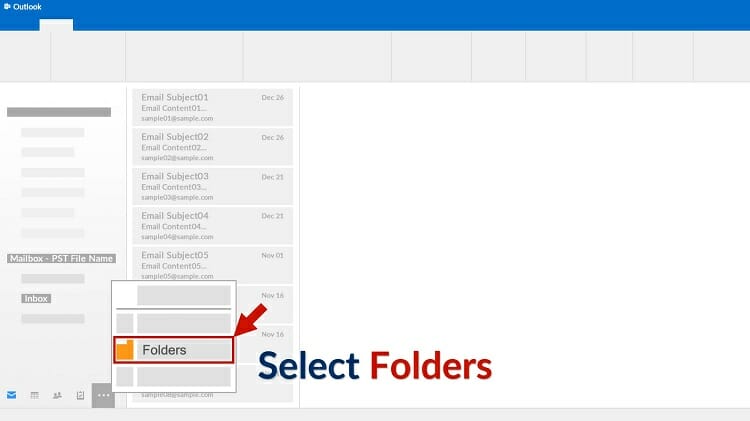 Step 11: As you can see from the following figure, the calendar, contacts along the mails are now opened up. It is the complete pst items preview that can be selected and manipulated for your need.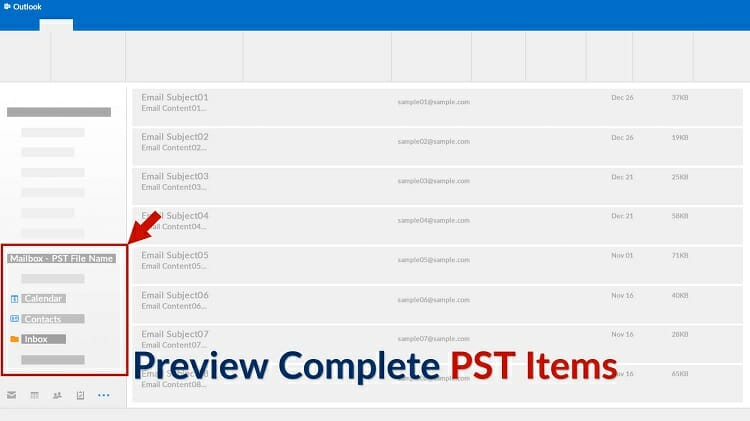 Opening Data Files from Outlook 2007
The procedure is somewhat similar to the previously mentioned steps. If you still find it difficult to open the data files, the steps are specifically mentioned here for the 2007 version- File>Open>Outlook Data File>Select PST File>OK.
Opening Data Files from Outlook 2010
To open data files from outlook 2010 the steps are as follows- File>Account Settings>Data File Tab>Add>Select PST File>OK. Here, account setting is a different step that you need to click on at first.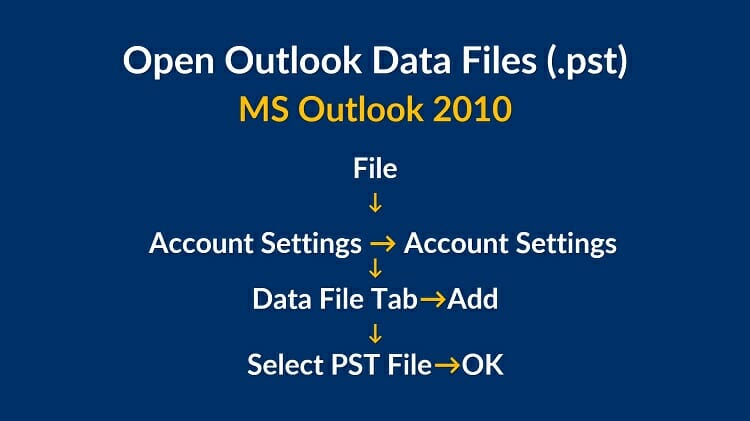 Opening Data Files from Outlook 2013/2016
The procedure is exactly similar for the outlook 2013 as I mentioned in detail for the outlook 2016. Here, the steps are provided again shortly- File>Open & Export>Open Outlook Data File>Select PST File>OK.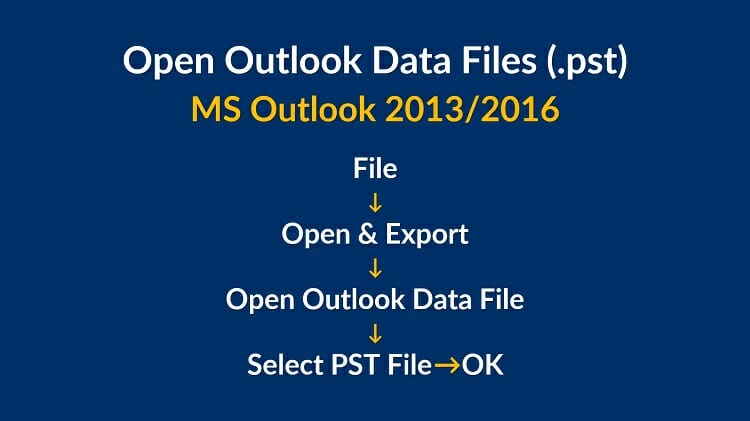 Conclusion
Working with Microsoft outlook is amazing, especially for those who have to deal with hundreds of emails daily. Hopefully, the article provided the process of opening data files in different versions of outlook in a detailed and accurate manner. Till the next time, goodbye.
Subscribe

to our newsletter

& plug into

the world of technology