Now that you have finally found out the treasured book of your favorite writer on the internet after a long search, you must be extremely eager to check out the book for the first time. But when you are ready to ultimately read the book, the file is completely whited out and inaccessible. The eBook is in EPUB format and your device has nothing to launch it. So, how to read epub files? You have to find ways to open EPUB files on any device.
We thoroughly understand this hassled situation for a Bookworm like you. Stick with us to see how to open EPUB files no matter what type of device you are using. This will greatly enhance your book reading opportunity as the majority of the eBooks are now available in EPUB format. So, do you want to know how to view epub files? Let's go ahead.
What is an EPUB File?
EPUB is the acronym of Electronic Publication. An EPUB file is a format of eBook which is accompanied by a file extension of EPUB (.epub). This format was published by International Digital Publishing Forum. The latest versions of HTML, SVG, and CSS is supported in EPUB format.
It is a popular file format used to store contents like images with JPG, PNG, GIF, SVG extensions, words, tables, fonts, etc., and publish them in a reflowable fashion. As they can format contents about 3.5 inches small, they are said to be layout agnostic.
From small-screen cell phones to large-screen monitors, the contents are reflowed to make maximum use of the screen if only the line width is adapted. It is a very well-known digital book format that is sold by many sources except amazon. The latest version of EPUB is EPUB 3.2. In the next section, we'll discuss how to open epub file on windows or iPad or MAC.
How to open EPUB File on Windows PC or iOS and Mac
Opening epub files are not common like other file formats though opening an epub file on a pc is not that complex. So, how to open epub file using ebook reader app in windows 10? You can view EPUB files using EPUB reader or ebook reader software on Windows or Mac just like you open DMG files on Windows. If your PC doesn't have an EPUB reader then the EPUB file will look whited out and if you try to open it, it will ask you for permission to look for suitable applications in the store.
So, how to open epub book on laptop or desktop computer? Icecream, Calibre, Cover, Nook, and Adobe Digital Editions (ADE) are our top 5 recommendations for EPUB readers or ebook reader. Now let's see how to view the EPUB files on your desktop or laptop. For instance, we will be focusing on opening an EPUB file type using the Adobe Digital Edition reader.
Go to the download page of Adobe Digital Editions.
You will find two options for downloading the software there: one for Mac users and one for Windows users. As our Operating system is windows, let's choose the second one and start downloading.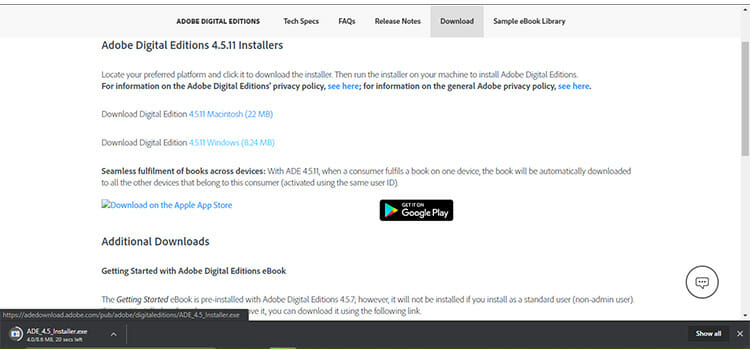 Once it is downloaded, you have to open it. After opening the software, it will pop up a window asking if you agree with their terms and conditions. Accept and go ahead by clicking on next.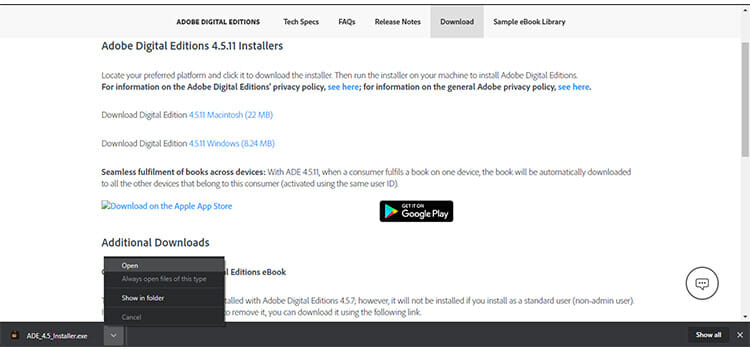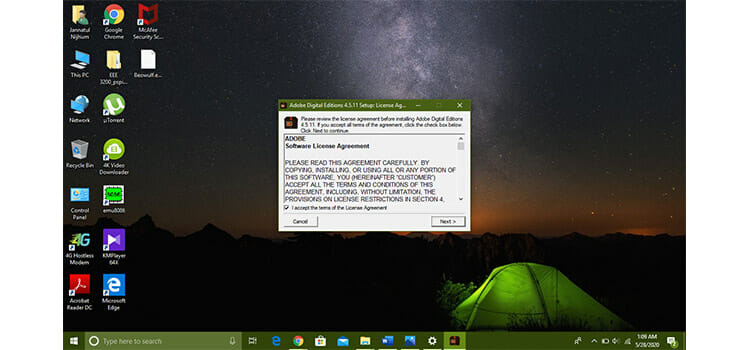 Now another window will show up with four available options. Make sure to choose the first one and the rest of the three is optional. You can select any of that if you want and go ahead.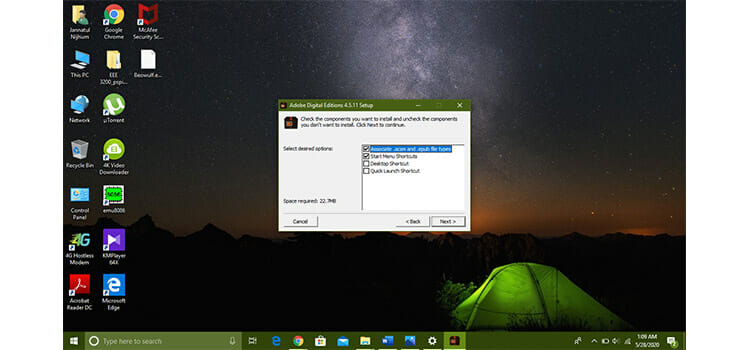 Now choose a destination folder and start installing the downloaded software. once it's done, close the window and launch it.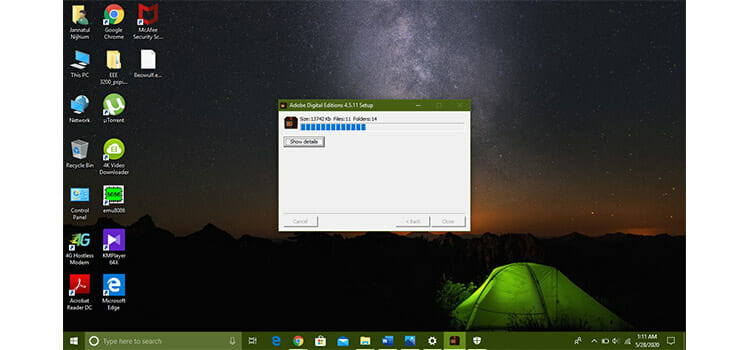 Now, go to "Add to Library" from the "File" on the bottom left and select the EPUB file to open it. We have saved the file on desktop for convenience. You will see the EPUB file has the Adobe digital editions icon next to it which means it is accessible now.
You can also separately open the file by going to the location of the file. Then you can open it by double-clicking on the file or simply dragging the file on the ADE window.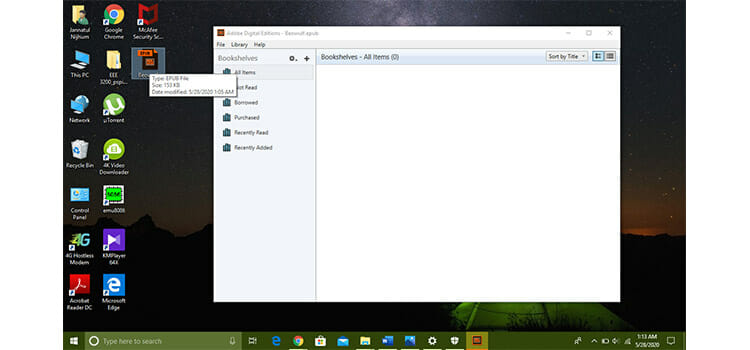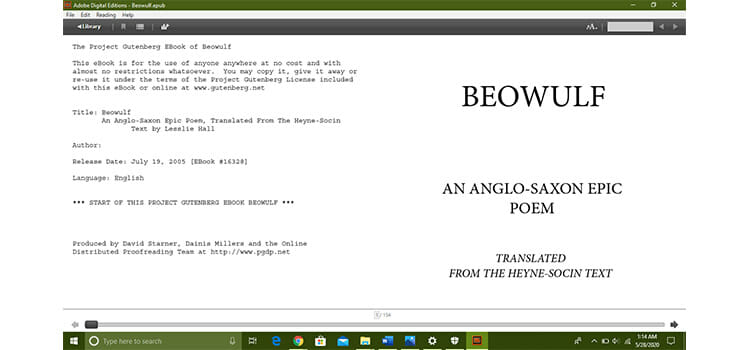 How to Open EPUB Files on Android
So, how to open an epub file? Opening epub files on android is not that complex rather it is quite easy. In the case of android, you also need a simple EPUB reader application. Lithium, Moon+Reader, ReadEra, Aldiko, FullReader are some commonly used EPUB reader apps for android. We will show you the process of opening the EPUB file using the Lithium app and by the end of this section, you will know everything about how to view epub files on android.
First, you have to find out the Lithium EPUB reader app from the Play store. Then start downloading and install epubreader application.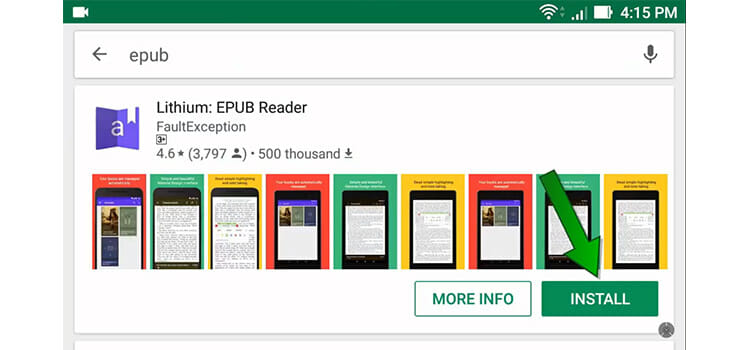 Alternatively, you can download it from any browser app.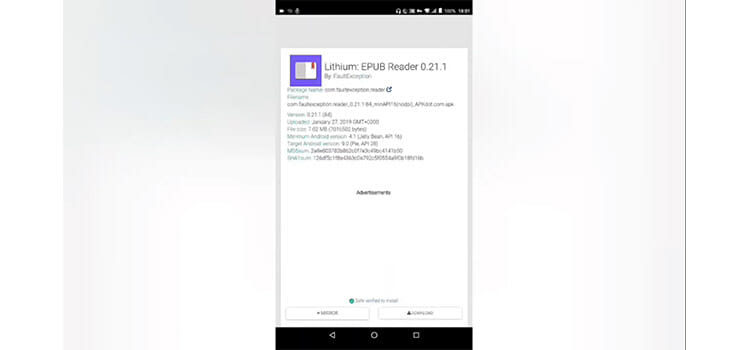 To install it, you have to enable installing apps from unknown resources for a while and once you are done you can disable it again.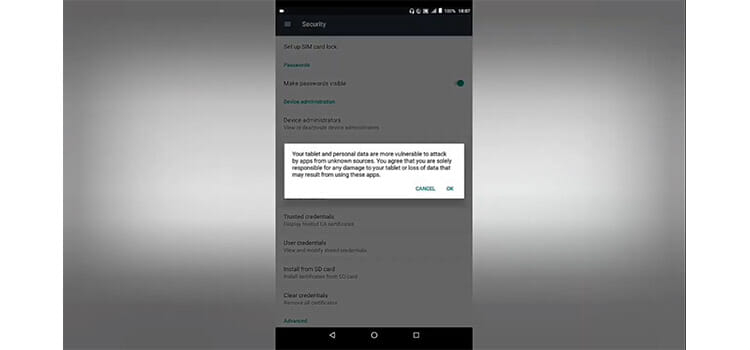 Then start installing the app and allow it to access the files of your phone or tablet.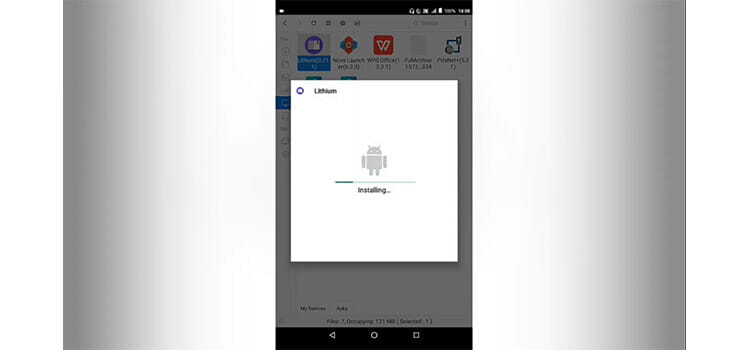 Then open the app and refresh the library. You will find out the EPUB files in the library and now you can open EPUB ebook.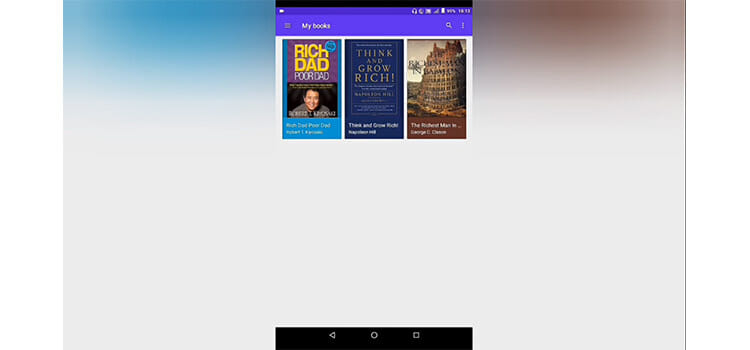 How to open EPUB files as PDF Format
Kindle doesn't support EPUB format directly. So, the question comes to my mind that how do I open an epub file as a pdf to view on Kindle? Alternatively, you can try opening the file by converting it into a PDF and open it on Amazon Kindle or any other platform. But this is not applicable for DRM protected eBooks. Let's see how you can easily convert EPUB file format to PDF document.
To convert the file first go to the EPUB converter website. Once the page is loaded you will see some conversion options on the left. Select the EPUB document to PDF converter option.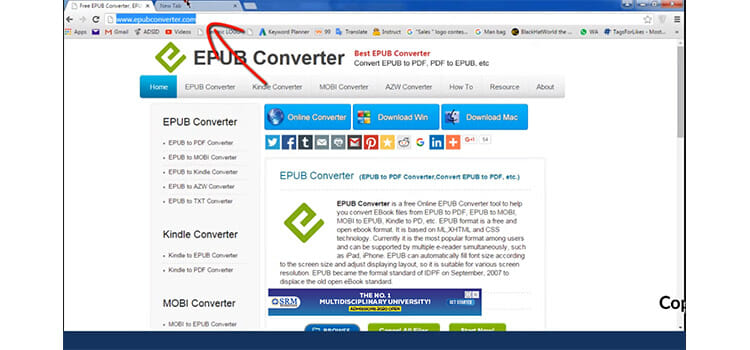 Then browse the EPUB file or ebook file from your PC and select it to upload. After that select "start now" and it will start the conversion process. This will take a while.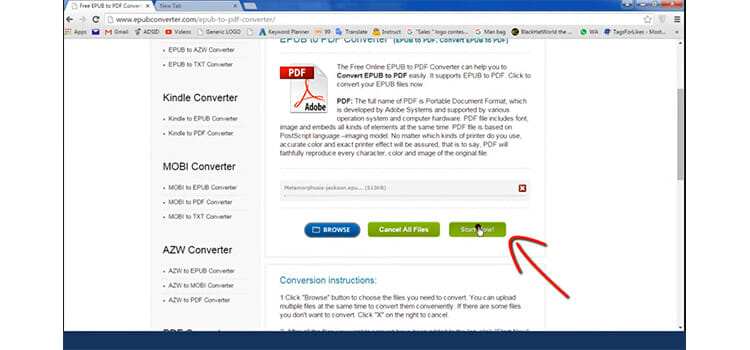 Once the conversion is completed, there will be a download link given for the converted new PDF file. Then save the file by choosing the destination. Now that you have downloaded the PDF file you are ready to go and view digital books in a PDF viewer.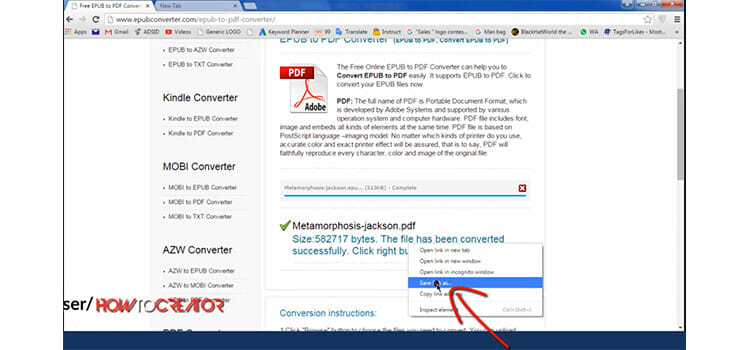 Now, we hope that you know how to open epub file on android.
Wrap Up
EPUB files are easily readable on any device using suitable EPUB viewer software and applications. In this article, we tried to provide a detailed and step-by-step process of how to open EPUB files on Windows, Mac, Android, or any other platform. Hopefully, this will effectively help you to read eBooks in EPUB format anytime anywhere because hopefully, you won't face any problem on how to open .epub file on PC or how to open .epub file on android for viewing epub files.