It's safe to say that most people take their phones with them everywhere they go – even into the bathroom. They also contain a lot of personal information, files, photos, and access to private accounts and banking apps.
So don't go thinking that there aren't any criminals who won't jump at the chance to hack into one. Also, don't believe that there's nothing for them to steal because they'll find something. At the very least, it might not be very pleasant if some personal photos got out, if nothing else.
Apple phones may have this (not completely warranted) reputation for being more secure, but Android phones actually can be very safe too. But we recommend you make sure your phone doesn't have viruses. It all depends on how people use them. There are plenty of steps a person can take to make sure their Android phones are secure. Some of these are quick and easy while others take some time, but remember that each step provides another layer of protection.
The Growing Cyber Security Threat
Much of the focus tends to shift towards large corporate systems and personal PCs when people talk about cyber attacks. IoT devices are getting mentioned a lot too. But smartphones are some of the most-targeted devices globally, and attacks have steadily ramped up in number and sophistication.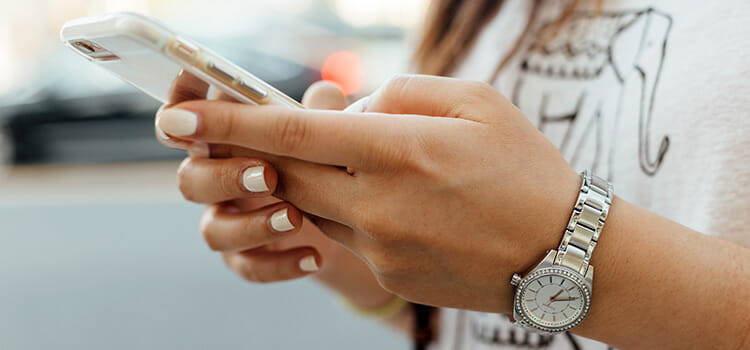 The Kaspersky Security Network alone detected over 1,2 million malicious installers trying to worm their way into smartphones in Q2 of 2020. Of those, 38,951 packages targeted mobile banking. Mobile users are also at risk of web-based attacks where attackers hack their connection and redirect them from legitimate sites to fake versions without their knowledge.
Of course, social engineering is still a significant threat, since people use their phones for email – plus SMS-based trojans are still making the rounds. There's been a big increase in phishing attacks via social media like Facebook Messenger and Twitter DMs as well.
How to Secure an Android Smartphone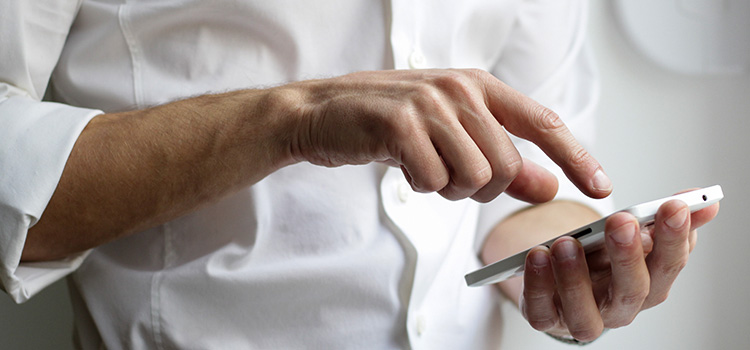 1. Set a Screen Lock
Setting up a screen lock is one of the easiest ways to add a layer of security to an Android phone. Nowadays, most of the Android or Apple's IOS phone comes with a Fingerprint Scanner or facial recognition system that gives much security to your phone's precious data and files. While most people probably know the importance of having their phones locked by now, let's revisit it here just in case:
Not having a screen locked allows anyone to access files, photos, and accounts on the phone. Think of how many people might be around that phone daily, then remember it can get stolen too.
2. Delete old Apps and Deactivate old Accounts
Part of making it harder for criminals to hack into a device (or account) is to limit how they can get in.
Apps, for one, can potentially provide hackers with several ways into a device. There's a chance that the app itself is just actually a front for malware. However, it could be that the developers have bugs in their code, which give other malicious entities a way in. The other possibility is that developers stop supporting the app with new updates. So hackers can target it with any new exploits.
Old and/or unused accounts are just as much of a problem, but for a different reason. These can also be compromised at any time, either via a data breach or brute force attack. When that happens, any personal information stored on those accounts is now in jeopardy. Plus, people still tend to reuse their passwords, meaning other accounts are also potentially at risk.
3. Be Careful When Installing New Apps
There are millions of fake and malicious apps out there. Some are fully working apps with hidden malicious code, while others pretend to be real versions of existing apps and games. And no, unfortunately, downloading the app from a reputable store like Google Play isn't a guarantee that it's safe to use.
So be careful when looking for new apps. Check out the reviews and amount of downloads and think about whether that looks correct. Also, try to find the name of the developer to see if they're legitimate. And finally, carefully go through the app permissions for strange requests. If a photo filter app is asking for access to the device's location, that's a red flag.
4. Think of Network Security
After device and app security, the final part of the Android security puzzle is network security. For the most part, mobile network connections are relatively safe to use. The problem comes in when connecting to any WiFi network.
That's why many people opt to use a VPN for an added layer of security. A virtual private network encapsulates a connection in a protective encryption layer that keeps malicious hackers from accessing it. VPN apps are easy to install and use – make sure to have it turned on before going online!
Conclusion
Following best practices helps to ensure that phones have less of a chance of being hacked. The fight to keep personal information safe is always ongoing, but it doesn't have to be a struggle. Make sure to follow these tips to keep that Android phone locked tight.