A remote desktop is a method of controlling another computer from a distance. But how to remotely control a computer from an android phone? There are many variations on the principle that can be implemented either using proprietary software or even one of two popular technologies:
Remote Desktop Protocol (RDP): this system needs server and client software to be installed on both the home computer and remote devices. Customers can choose from a variety of client operating systems, while the server software is included with Windows 10. There is also RDP server software available for Linux users to choose from.
Virtual Network Computing (VNC): VNC, which relies on the Remote Frame buffer protocol (RFB), is compatible with desktop systems such as Windows, Linux, and macOS using the Windows Operating System.
Other common methods you may have used including Citrix's ICA (Independent Computing Architecture), HP's Remote Graphics Software, and even SSH with X11 forwarding whenever you need remote access to the Linux desktop.
However, if you've ever received a remote desktop connection, the engineer may have utilized TeamViewer, and LogMeIn, or a variety of other providers. These usually make use of proprietary technology.
However, it is not just possible to establish Computer connections. You may even use the Android device in the bag to control your PC remotely.
Reasons to Remote Desktop Between Phone and PC
Using such a Windows Mobile phone to connect to the computer via mobile data is a new concept. That period is defined by a greater emphasis on novelty than on efficiency.
There are some reasons to remotely control a computer from an android phone. The reasons are following:
Taking possession of a mail or attach sent to the incorrect address 
Getting to a long-forgotten file, possibly to send it to you or sync it with your cloud storage.
Allow a media player, like Plex, to run.
Playing a video game that is only available on a PC 
Starting an Update on Windows or software upgrade is a simple process. 
Provide some remote direct help to a family member or friend. 
Turn off or restart your computer.
Remotely Control Your PC With Android Using RDP
Windows 10 includes RDP server software, which is also available if you're using Linux via xrdp. xrdp is also available for macOS.
You may utilize Remote Management to handle Windows 10 Pro when you use Windows. Windows 8/8.1 Pro, as well as Windows 7 Professional, Enterprise, and Ultimate, are vulnerable.
But, you can't use RDP to enter Home editions (like Windows 10 Home).
To set up the X-compatible RDP connection on a Linux computer, launch the Terminal and type the following commands:
sudo apt install xrdp
You can link to your PC using the free Windows Remote Desktop software for Android (there's even an iOS option) after you're satisfied that RDP is functioning on your computer.
By using the mobile  app is as follows:
To enter a new network, select the + sign and then Windows. 
Inside the Computer name field, type in the IP address or hostname of the target system. 
Include the user name and then, password that you use to log into the computer. 
To proceed, press the Save button.
The Show more options menu allows you to customize your computer by adding items like a Domain suffix, a Router, and a Sound configuration.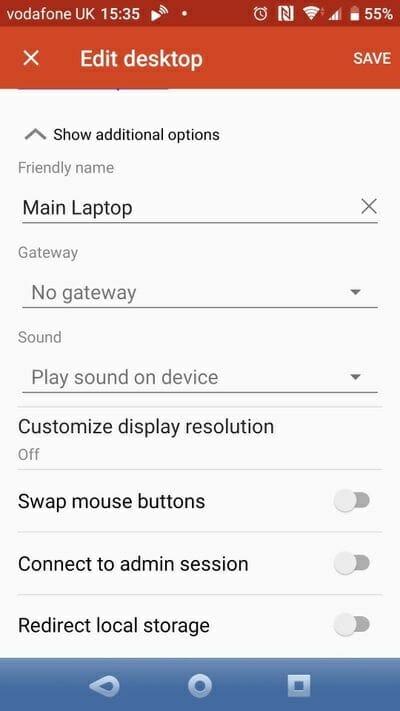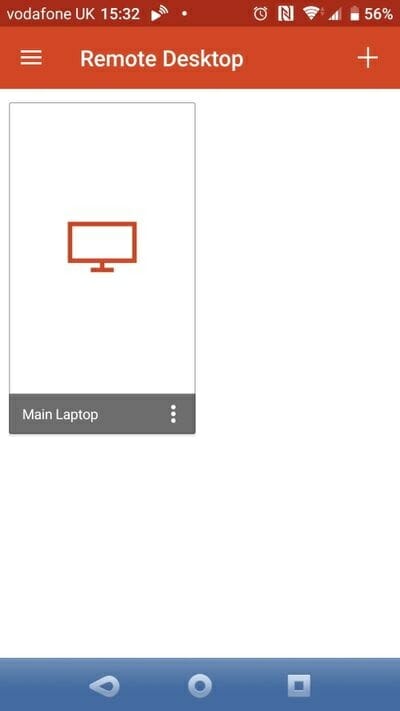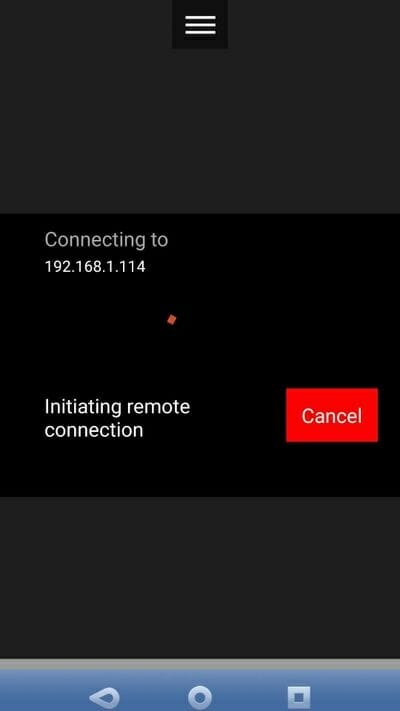 When you are in the default Remote Desktop menu, select the icon that represents the computer you want to connect to. You'll start remotely managing your Computer from the phone.
Remote Connections Between Android and PC Using VNC
While this is going on, VNC server software for Microsoft, Mac, and Linux distributions is also easily accessible. 
In addition, if you're not using access to Windows 10 or MacBook, VNC is the best option because it has no limitations. You can choose between a variety of VNC server and customer software programs; RealVNC is likely the most widely used of these programs.
VNC Connection by RealVNC is the VNC web server that you need to run on your computer. the viewer is a client application included in this package and is compatible with Windows, Apple, and Linux users. You can also find a Raspberry Pi-compatible version of the software. 
Once the VNC Viewer app for Android has been downloaded and installed, you have to use it. If you require an iOS version, there is one available.
To use VNC Connect for controlling your computer from a mobile phone, you should first download the software on the computer. Create a VNC Connected account if requested to do so (or if you have any existing account, sign into it.). Select the Home subscription option (which allows for up to five machines) and create a strong password. To complete the process, click Done.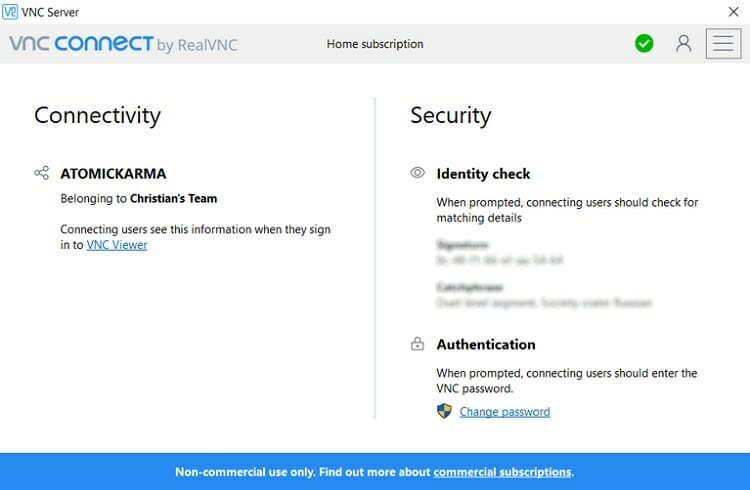 Within the VNC Server panel, you can get all of the information you need to have close at hand. The Identity check section contains a list of information that must be matched with the client program if you are prompted. Whenever you need to change your password, you can do so by clicking on the Change password button.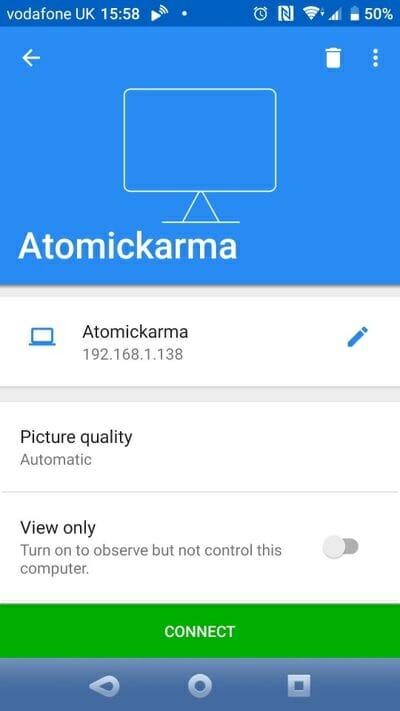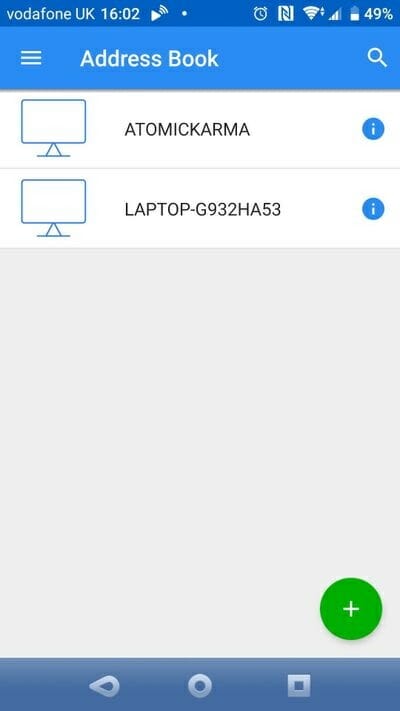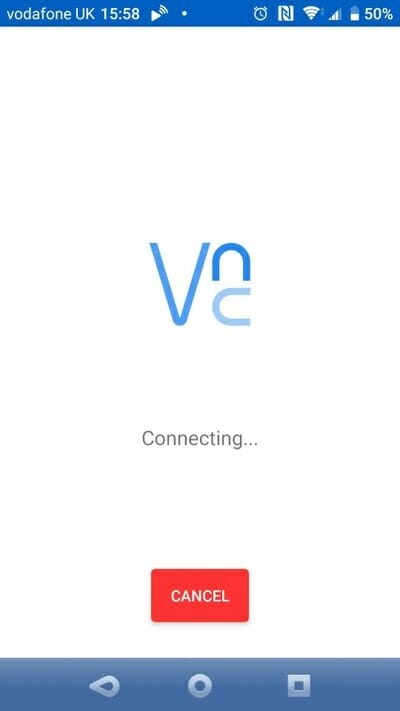 To remotely connect to your PC, you should first do the following:
Install the VNC Viewer application on your mobile device. 
Sign in using your login credentials and confirm your identity when requested. 
To begin the remote session, select the computer that you previously configured.
Match quickly the phrase and signature in the Identity check panel of your computer's VNC server window (if you go slow and it will be time out)
Enter the password to establish the connection
Simply insert a connection password.
Some control factors are provided in the app (finger-based gestures). You can leave and continue remote operating your PC after you have become accustomed to this.
Tap the X icon at the upper right or exit the app to terminate the connection.
How to Connect to Your PC Across the Internet
Searching for a solution that will work even if you are not connected to your local network? In even though RDP and VNC both function outside of your local network, it's doubtful that you'll be paying for a public IP address via your ISP.
Rather than worrying about configuring a personal VPN and transferring the router port to your Computer, a more convenient approach is to use a third-party provider to remotely connect to the computer from your mobile or another portable device.
Mobile users can take advantage of apps from wireless devices such as TeamViewer, LogMeIn, Splashtop, GoToMyPC, and a variety of others.
Installing the software of the remote server on your computer and downloading the consumer android phone are the only steps required to establish a remote connection.  Keep in mind that you have to specify a few parameters for other connections to be accepted automatically.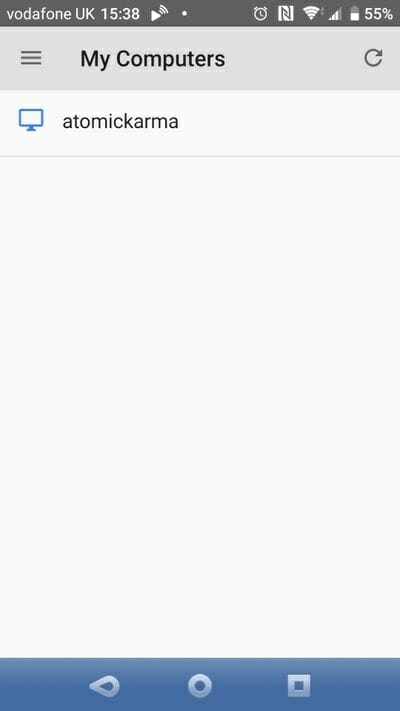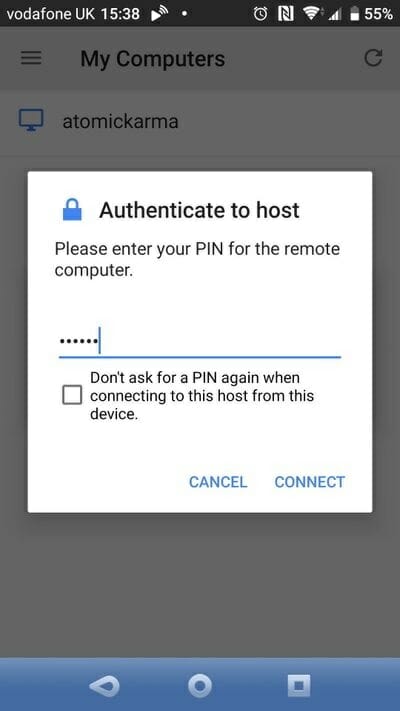 Remote control of your PC is possible if it is using Google Chrome and is protected by PIN-based access control. If you have the Google Remote Console program download and install, you can utilize this technique from other devices as well. So, how to remotely control a computer from an android phone? We hope now you know the answer.
Conclusion
Use the techniques described here to connect to a Desktop Computer from an Android or iPhone handset and increase your productivity.
It's great for a variety of tasks such as locating a misplaced file and installing a streaming server computer. Even better, this works regardless if you're on the same network or in a different area entirely. You can also use VPN for Android Box to watch movies and streams on your TV if these activities are restricted in your region.