When you buy a brand new laptop, you must be expecting that the laptop is fast and free from any lagging. However, the reality is not ideal; the vendors tend to pre-install many software and applications on laptops and PCs before putting them for sale. Thus, you find on your new computer a lot of software that you didn't install. This type of pre-installed software on a brand new device is called bloatware. Apparently, the bloatware seems to be harmless; but it creates heavy traffic on the computer's memory by clogging up a bunch of unnecessary and erroneous files. Hence, your laptop or computer becomes slow although it is new. Besides, bloatware can be a good medium of hacking and security breaches. This is why we need to remove bloatware from our computers. But how to remove bloatware from Windows 10? If you are a Windows 10 user, then you should follow this article for a proper solution to the problem.
How to Remove Bloatware from Windows 10?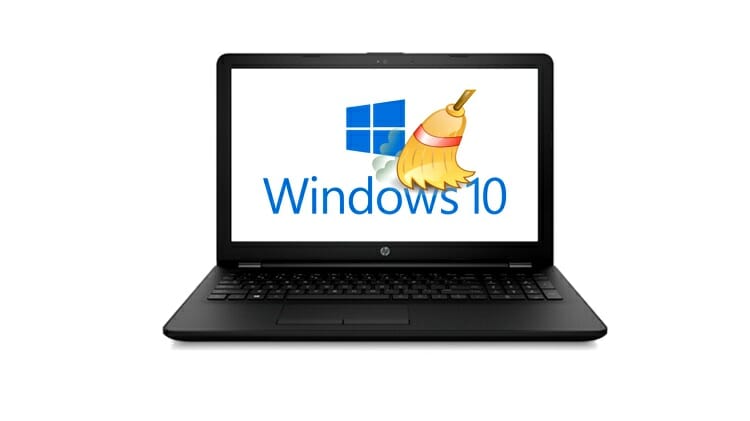 You may have found out that uninstalling other apps and uninstalling bloatware is not the same thing. The bloatware cannot be uninstalled easily as the vendors had put it in such a way. Some of these apps cannot be even traced until they pop up willingly on the screen. That's why many Windows 10 users ask for help on several forums to remove bloatware from their computers. 
You can find different bloatware finding software on the internet. They are capable of identifying bloatware on your system and then remove these unwanted apps. Although the success rate may not be 100%, still these are good enough to maintain your Windows' health good by uprooting the irritating bloatware. 
Windows 10 Debloater is one such wonderful software that can detect and remove bloatware efficiently. It is completely free to download and use. Plus its interface is nice and very easy to use. I am going to show you with figures the full process from the download to the installation and ultimately removal of bloatware using Windows 10 Debloater. Follow these steps:
Step 1: First of all, we will download Windows 10 Debloater. From any of the browsers, go to this address- https://github.com/Sycnex/Windows10Debloater and you will see the software.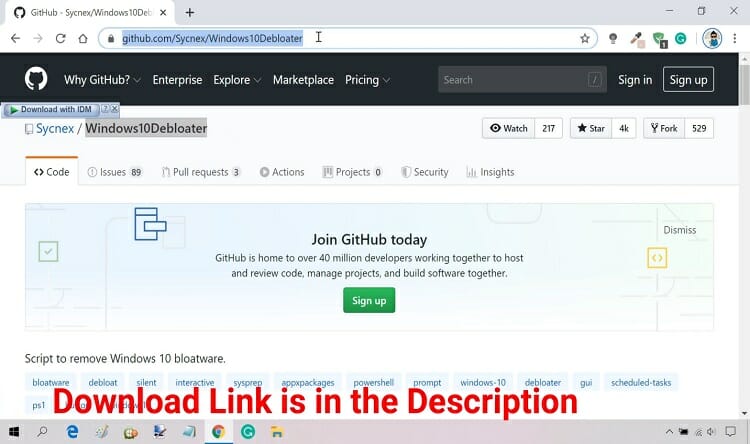 Step 2: Click on the download button with green color. Then press the 'Download ZIP' option from the drag down. The ZIP file will start to download. Wait for a few minutes.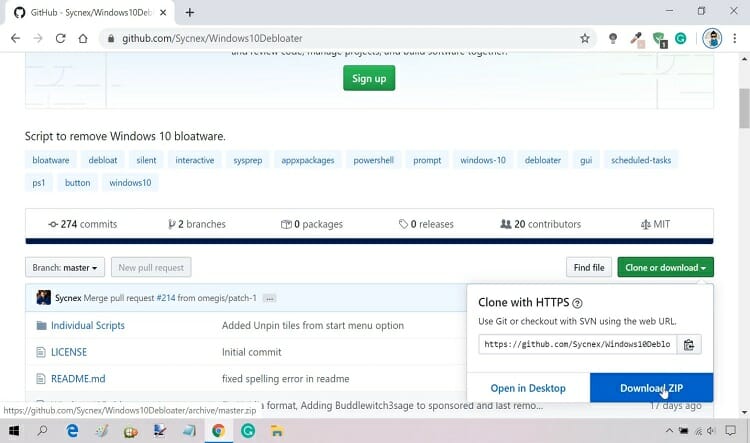 Step 3: After the download is finished, tap on 'Open folder' from the appeared window. Or, you can navigate to the download folder/ the selected destination folder to find the downloaded ZIP files.
Step 4: Next, you have to extract the ZIP folder. Right-click on the folder and select 7-Zip and 'Extract'. Alternatively, you can use any other unzipping application like WinRar. Extract the files anywhere you like.
Step 5: Now, enter into the extracted folder where you will see some files and a sub-folder. Right-click on the 'Windows10DebloaterGUI' file and then select the 'Run with PowerShell' option. So, we are going to open the Debloater with the PowerShell interface.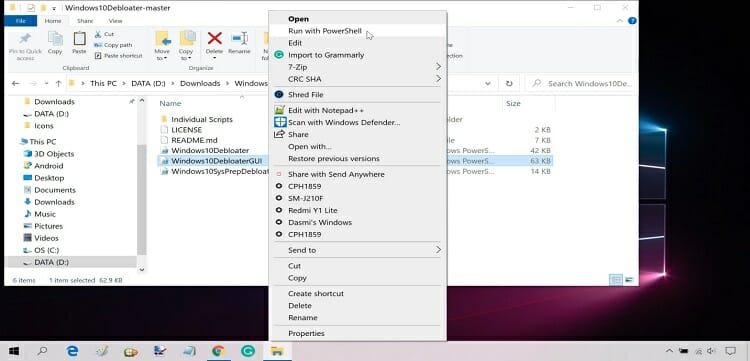 Step 6: Windows10Debloater box will be opened up. You can see several debloat options along with optional changes including disabling/ enabling Cortana, OneDrive, Dark Mode, etc. Our focus is on bloatware; you can select the 'Remove All Bloatware' button for uprooting all the bloatware. If you choose this, then you are done. However, if you want to pick and choose which bloatware to remove and which one to allow staying, then you have to follow the next steps.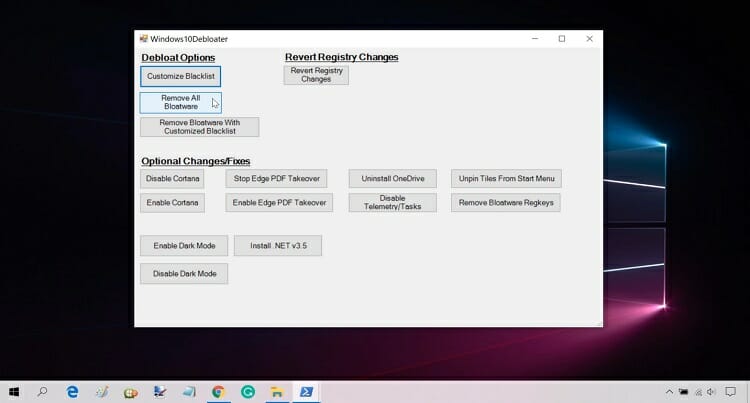 Step 7: Go back to the extracted Windows10Debloater folder and click on the sub-folder 'Individual Scripts'.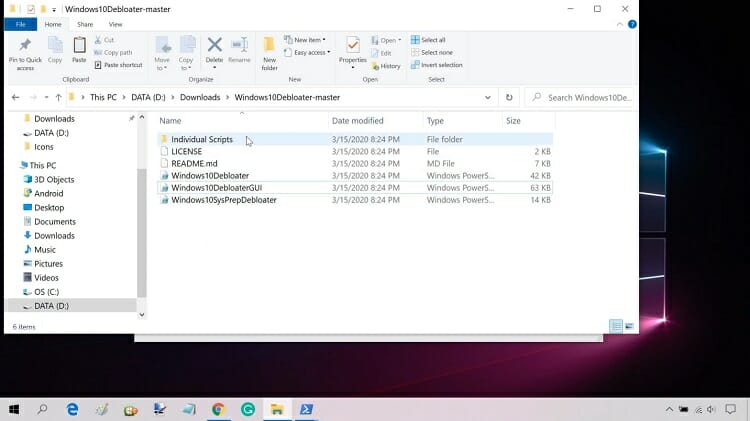 Step 8: Select 'Debloat Windows' file and right-click on it and choose notepad to open with. Hit the 'OK button.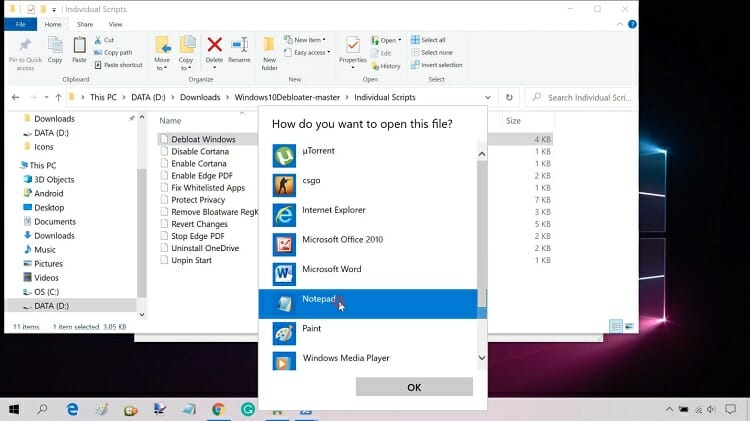 Step 9: Here, you will find a list of bloatware detected by the software. We are going to edit this list so that the user programs are not removed. Suppose, you want to keep 'Microsoft Windows Camera' on your system; to do this, select this one and hit the backspace button on your keyboard.
Step 10: Like the step 9 process, remove all the files that you want to keep on the computer.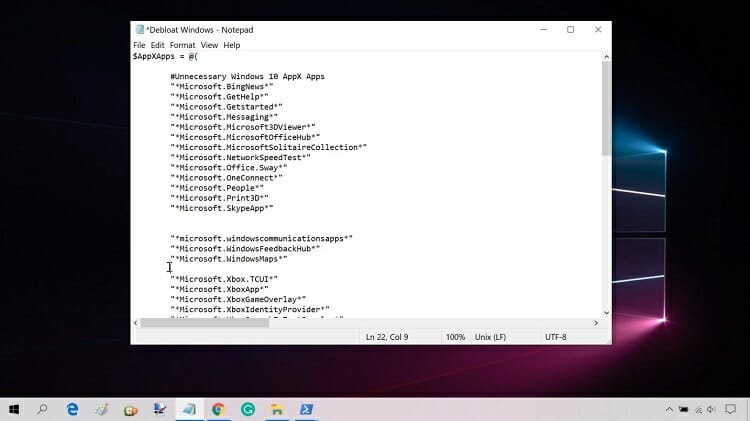 Step 11: When you are done, click on 'File' and then tap the 'Save' option. This is how you have commanded the software which apps to keep and which ones to remove from the system.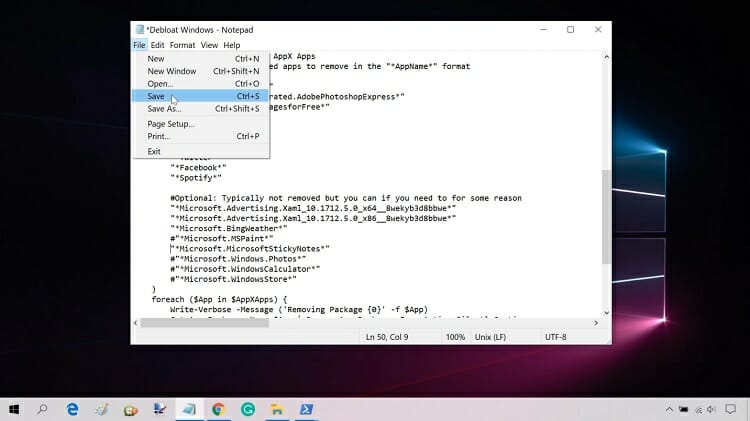 Step 12: Next, go back to the Windows10Debloater box and click on 'Remove All Bloatware'. This time only the apps that are listed by you will be removed.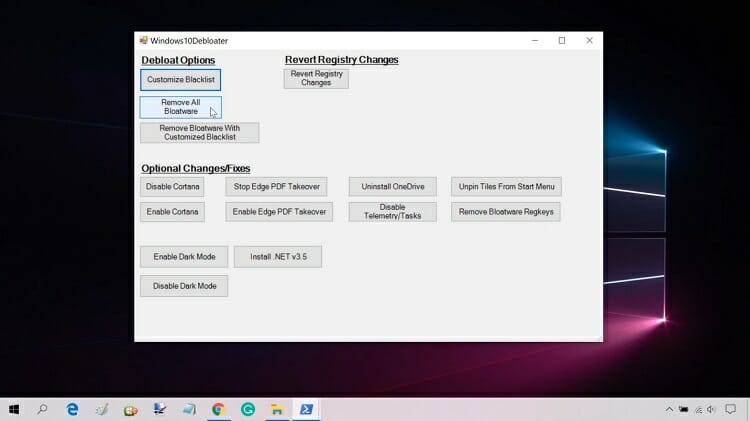 Step 13: You can check the removing process by navigating to the PowerShell window. The selected bloatware is successfully removed from your Windows10 computer.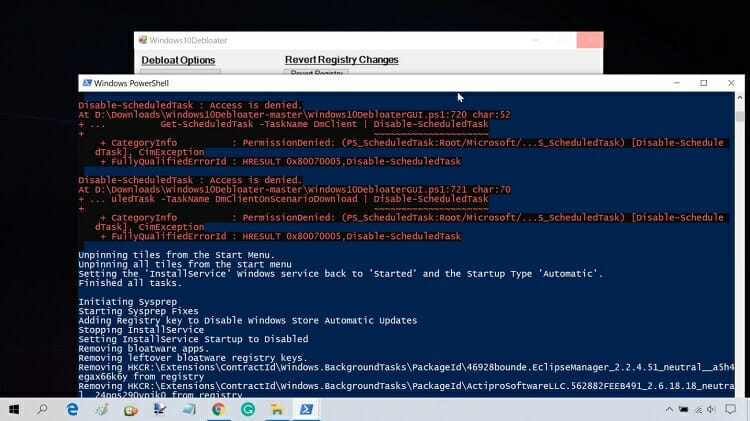 Conclusion
Go ahead and use Windows10Debloater to remove bloatware that can cause serious damage to your device. There is no point in living with this irritating bloatware. Hopefully, the article was handy in solving your problem. Thanks for reading!