Junk files are the files created by the operating system of your computer, different types of software during update or installation. User logs and report logs or temporary files are also junk files. These files are usually of no use to users significantly and so they can be removed from your computer to free up space, much like cache. Today in this article I am going to show you some ways to remove junk files safely and free up some disk space on your computer.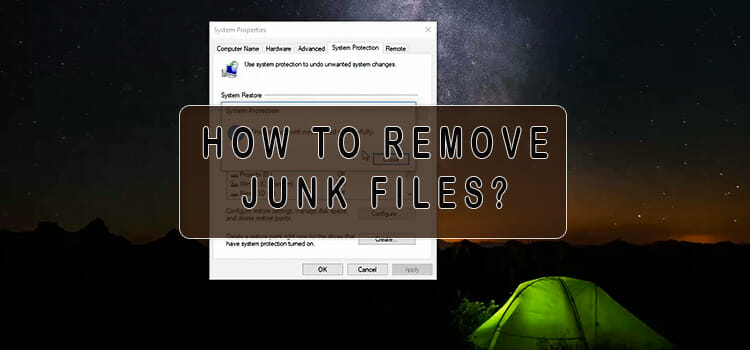 How to Remove Junk Files From Windows 10
First, I am going to share some easy ways to remove junk files from your computer operating on Windows 10.
Deleting Junk Files Using Run
Run is an app that comes with Windows 10. Using run you can easily remove junk files from your computer.
First press Win+R a dialogue box will open. In that box type %temp% and press enter. You will see a bunch of junk files and folders. Select all of them pressing Ctrl+A and delete them using Shift+delete. Then a dialogue box will appear asking you to confirm the deletion. Simply press yes.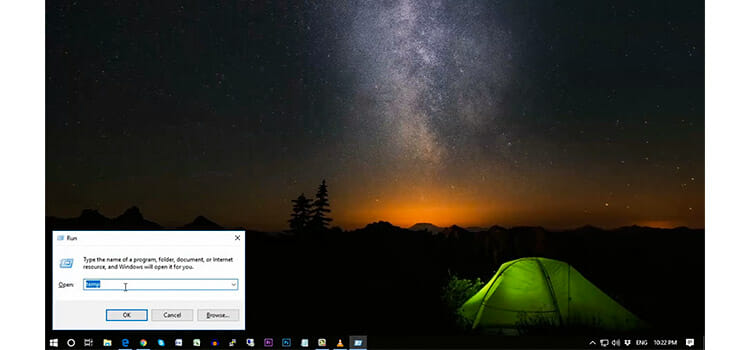 Note: After confirming the deletion if you see a dialogue box a saying "the action could not because the item is….", then press skip and check the tick box which says do this for all current items and continue.
If you only press delete and do not use Shift then those junk files will not be removed permanently and they will be stored in the recycle bin. So, it will be all for nothing. You can also clear the recycle bin later.
If this happens, go to the recycle bin and delete them from there.
Repeat this process by typing temp and prefetch in the box of Run. When you will repeat this by typing prefetch, an additional dialogue box will appear saying that you don't have permission to access that folder. Simply press continue and repeat the processes afterward just like you did with %temp%
Emptying the Recycle Bin
All the files you delete using the mouse or just by using the delete button, do not get removed from your computer. They occupy a lot of storage capacity and stay in the recycle bin which can be recovered later. 
Open start and search for Recycle Bin. Open it and from the Recycle Bin Tools tab click the Empty Recycle Bin tab and press yes to confirm the deletion. 
If you need any file, make sure to recover it before emptying the recycle bin.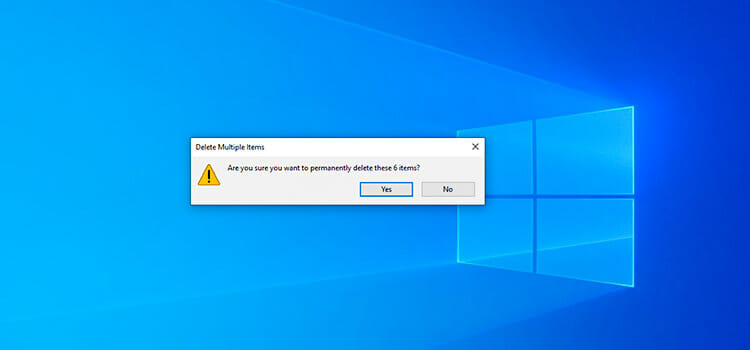 Cleaning up Temporary Files Using Disk Cleanup
Open start and search for Disk Cleanup. Open the Disk Cleanup and select Drives from the drop-down list. Select your computer's C drive and press OK. Then check the following list.
1. Temporary internet files.
2. Direct X shader cache.
3. Temporary Windows Installation files.
4. Thumbnails.
5. Temporary Files.
Click OK and then delete them. 
Deleting Temporary Files Using Storage Settings
To delete temporary files, open settings, then go to System and then open Storage. Now click the Temporary files under the `Local Disk (C:)'. 
Check these from the list
1. Temporary files.
2. Temporary internet files.
3. Temporary Windows installation files.
4. Previous Windows installation(s). 
5. System created Windows error reporting files.
6. Thumbnails.
7. Recycle Bin.
8. Delivery optimization files.
After checking these, click on the remove file button to clear all the temporary junk files.
Using OneDrive 
You can always free up space by backing up your data on OneDrive and then removing it from your device. Anyway, first, open OneDrive then clicks more options, and then go to settings. Now click the settings tab then in the files on demand section select save space and download files as you use them. Click ok to confirm.
This way you can save your disk space by uploading your rarely used files on OneDrive and then you can download these files whenever you use them. 
This way they will not constantly occupy your disk space, only when they will be used.
How to Remove Junk Files From Mac
Computers using Mac OS need more frequent storage clean up than computers using Windows. Because Macs offer relatively lower hard disk capacity compared to other computers. That is why their storage gets filled up more quickly.
To free up space for the storage of your Mac you can remove the unnecessary junk files from your computer by doing the following steps.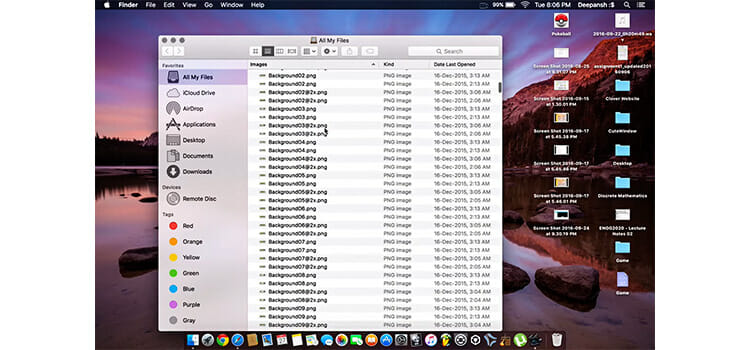 Deleting Cache Files
To delete cache, first open Finder. Then press Command+Shift+G on your keyboard. A dialogue box will appear asking you which folder do you want to visit. 
In that box type ~/Library/Caches. You will see all of the junk files. Press Command+A from your keyboard and delete them. A dialogue box may appear asking for your user name and password. Enter your username and password to continue. Some may not be deleted, simply skip them.
Deleting User Logs
When you use your Mac, you are often asked to send a bug report. Whenever you send them, it creates a user log. Over time they grow large in number and occupy your storage. There is an easy way to remove them.
First open Finder. Then press Command+Shift+G using the keyboard. Then type this in the dialogue box ~Library/Logs and press GO. Select all of them using Command+A then delete them.
Deleting Xcode junks
If you use Xcode then a lot of disk space gets occupied by the Xcode junk files. To remove these junk files and free up your storage capacity, open Finder and type the following path in the dialogue box and press Go
Path 1: ~/Library/Developer/Xcode/Archives
Select the files you feel unnecessary and delete them. Repeat this process with the following paths.
Path 2: ~/Library/Caches/com.apple.dt.Xcode
Path 3: ~/Library/Application Support/MobileSync/Backup
Path 4: ~/Library/Developer/Xcode/iOS DeviceSupport 
Path 5: ~/Library/Developer/Xcode/DerivedData
Path 6: ~/Library/Developer/CoreSimulator
That would be all for today. 
Conclusion
I would like to say delete files very cautiously. Do not delete anything that may damage your computer and check the contents before deleting. Have a great day.