Having a brand new iPhone is exciting and transferring your saved data from your previous iPhone is possible and convenient through iCloud. It syncs all your documents across all devices that you have whether it is an iPhone, iPad, or computer. You will have the same documents synced throughout those devices so when there is a change that takes place in a document in one device, it will also change to those other synced devices.
This will help you as a user to easily set up your device with fewer hassles along with all the saved data you saved in your previous iPhone's iCloud which is highly appreciated by Apple users. iCloud's software is well-optimized and secured to ensure quality storage services. However, there are requirements and processes you must undergo to use and take advantage of the services iCloud offers. iCloud can be a little confusing to first-timers because there are several services within this one iCloud canopy. Here is a detailed guide to get you on the right track.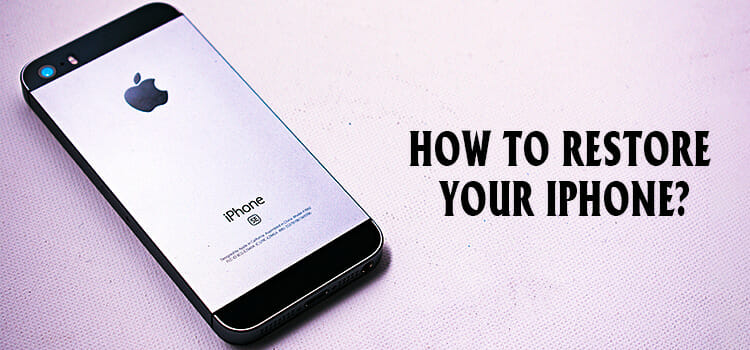 Requirements
When setting up your new device, turn on the WiFi, and connect to one since you will need to sign up to your Apple I.D. You must create and have an Apple I.D to gain access to iCloud. This is one of Apple's ways to secure your iCloud and other Apple services. After signing up, it will then proceed to the Apps and Data screen wherein you select the option to Restore from iCloud Backup and choose the recent backup you wish to restore to your iPhone. You must enter any required passwords prompted as well and save to iCloud Keychain to keep all the passwords safe in case you might forget.
There will be a progress bar for you to check as iCloud restores the data you selected. When the process is complete, iCloud will start downloading apps and each app will have its progress bar.
If you are restoring an iCloud backup that requires the latest iOS version, your device must be capable of getting the latest software update to avoid further issues. After that, your device will automatically update your software and restore your chosen backup choice.
Restoring your iPhone or iPad backup from your computer that requires the newer or latest version of iOS might cause errors that prevent you from restoring your backup because the software on your device is outdated which is why an updated iOS version is recommended.
Features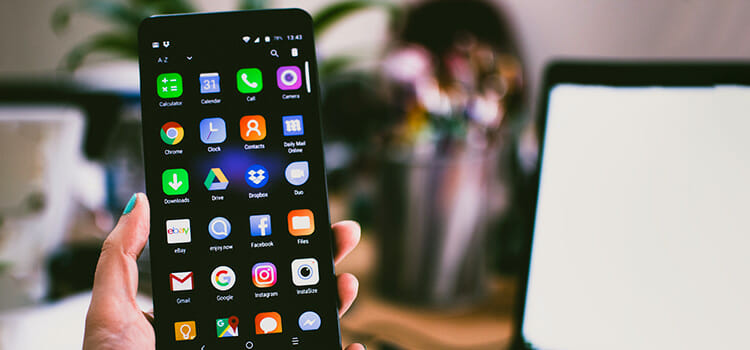 Family Sharing
Apple has a feature called Family Sharing that allows the user to connect his or her device to five other family members to share access to other Apple services with one credit card. These Apple services are Apple Music, Apple TV+, Apple News+, and Apple Arcade. The group can also share music from iTunes, E-Books from Apple Books, App Store purchases, an iCloud storage plan, and a family photo album.
iCloud Drive
Is a comprehensive feature of iCloud. The iCloud drive is similar to Dropbox.  It will sync documents across your devices, so if you create a document on your iCloud0-synced iPhone, that same document will be available on your iPad, computer, or on the iCloud website if you would like to edit it there. If interested in this feature, it should always be turned on.
Storage Tab
This tab will help you keep track of how much storage is left on your iCloud. Opening the tab will let you see the total storage and available storage for iCloud. You can also manage your storage there.
Manage Storage
The Manage Storage Tab located in the same settings section breaks it down by how much storage from each device is taking up space.  It also shows much each app is using up storage. You can go and check each device and its apps and the detailed statistics and information will let you determine how you will manage the iCloud storage and its devices and apps installed.
Backup Options
You can change and edit how much space is being consumed here by your backup, so if you do not need a certain app included in your backup you can turn it off here. Other apps can be toggled on and off as well to control how those apps consume iCloud space. This is also a way to slim down the storage your iCloud backup will take. We recommend turning off your photo memory since that takes most of your storage, but that depends on you since there are other less important apps that can be turned off as well.
Purchasing Cloud Storage
When you sign up for iCloud, you will and other connected devices and accounts will receive free 5 GB from Apple. When there is a need to upgrade, you can go to Change Storage Plan which will show you different tiers of data that are available like 200 GB for $3.99 a month, 500 GB for $9.99 a month, and it goes up from there. You can purchase more storage within the Change Storage Plan tab. To make the best purchase decision, choose the best storage that is worth the price. Did you know that you can restore or retrieve deleted messages too if you are a Samsung phone user?