How to Track iPhone Location History
You're probably already using a lot of apps and services that are collecting your location data, even if it is to offer transportation instructions or provide suggestions about nearby attractions. But how to track iPhone location history? Read the whole article to know all about it.
A record of all of the specific locations that have been registered using Location Services may be viewed on the iPhone, which is the tool that allows iPhone and others apps to collect location information to deliver services such as those stated above. Apple derives your phone's exact location by analyzing GPS and Bluetooth emissions, and also some Wi-Fi networks and cellphone tower locations that have been submitted by the public.
The best way to get location data is to open Significant Locations, under System Services in the Location menu.
Different Ways to Track iPhone Location History
To track location history in iPhone, follow the steps described below:
1. How to Trace Location History Via Google Maps
On Google Maps, you can simply track down someone's past location information. Google Maps is a free program that can be downloaded to both iPhone and Android devices. Essentially, by using Google Maps, it is possible to access and control a person's location history.
This data is normally kept private and can only be accessed by the person who owns it. But, if you have the User account login credentials, you may learn how to monitor iPhone location history simply using the methods outlined below.
Step 1: First, you have to launch the Google map on your device and tap on the Google icon located in the upper right corner.
Step 2: Choose "Add another account" from the drop-down menu and enter the login credentials of the Google account which one has to target.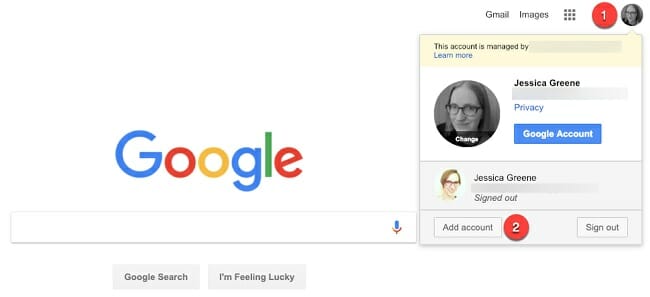 Step 3: Now, select "Your timeline" from the list of options in the drop-down window.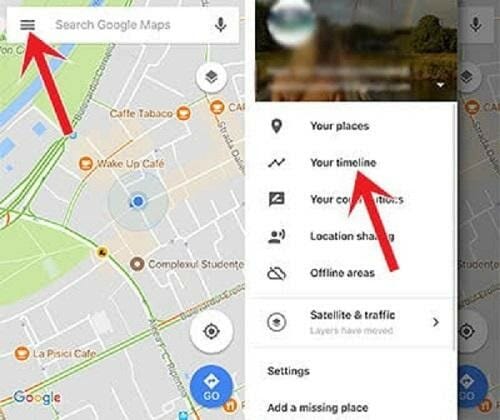 You may find out the locations the target has visited, and even the time and date of their visits, by visiting this page. Although this method is highly precise, you will be restricted to discover the target's location history unless you had access to the Google account information. If you want to look into the target's location tracking history, you may do something if you have physical access to that device and have the pin code to access their mobile, which is not always the case.
2. How to View the Location History on The Target's iPhone
You may simply see the location history on the target's iPhone whether you have accessibility to it and know the pin or password. Follow the instructions below to find out how to inspect the target's iPhone's location history.
Step 1: First, open "Settings" using the menu bar.
Step 2: Then, choose "Location Services" in the "Privacy" menu.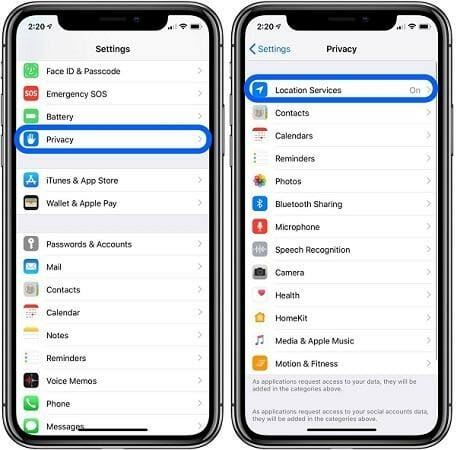 Step 3: Now, click on the  "System Services". You may have to scroll down to find the option.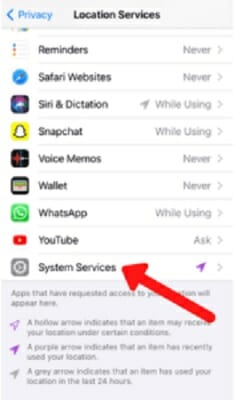 Step 4: Now see the "History" page. You will find it under "Frequent Locations."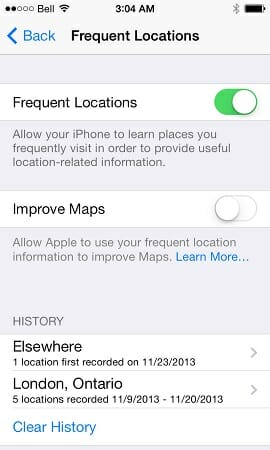 You will need to choose any place to find out when and where you will be visiting. Despite if you still have access to that same iPhone and know their unlock key unless the targeted has switched off "Location Services" or "Frequent Locations," this technique will not work.
3. How to Track Location History Via Family Orbit
Family Orbit is a fantastic program that employs the same functionality as Find My iPhone to locate lost or stolen iPhones. Mostly with aid of this application, you can simply find out about the location history of a given location, as well as facts such as the date and time including its visit to that area. You'll have to have the target's Username And password for this approach to function properly. Once you've determined this, you can go to the procedures outlined below to examine the location history of others using Family Orbit.
Step 1: First, you have to go to the website of the Family Orbit using any browser and make a new account.
Step 2: Then, as soon as the window appears, enter your Apple ID, passcode, and 2FA code.
Step 3: Selecting "Location" from the web dashboard allows you to quickly access your location history.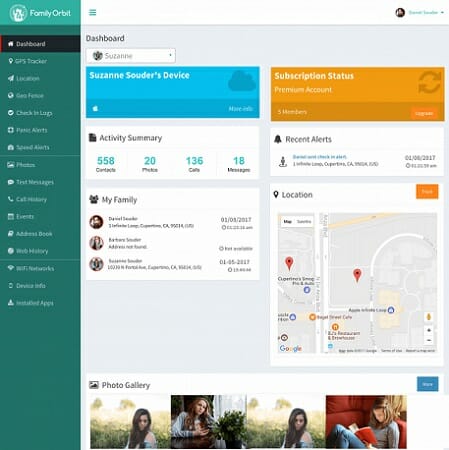 Because you must have the User Id and password of the targeted system, this method has one limitation. If this is not the case, this procedure will not yield the desired outcomes.
4. How to Track iPhone Location History Using Kidsguard Pro
The use of a relevant technical iPhone location history tracing tool such as KidsGuard Pro will allow you to exceed the restrictions given by the procedure mentioned above.
It is a fantastic iPhone surveillance tool that may assist you in checking up on your kids, spouse, and employees by continuously reviewing their location. This is free to use. Numerous capabilities are included, making location monitoring a simple and stress-free endeavor for the user.
KidsGuard Pro is a laptop software program, and its capabilities may be accessed with relative ease via a computer or other electronic device.
Tracking social media platforms: You may keep track of your target's use of social media apps such as Facebook, WeChat, Insta, and others. 
Access to inbound and outbound as well as text messaging. 
Examine the media files that have been stored on the targeted system. 
Browse text files that have been saved in the built-in apps such as Calendar and Notes. 
Audio messages can be listened to and downloaded. 
In Safari, look through the history and cookies.
Step 1: To create a KidsGuard account, provide a verified email address and choose a subscription package that meets your needs.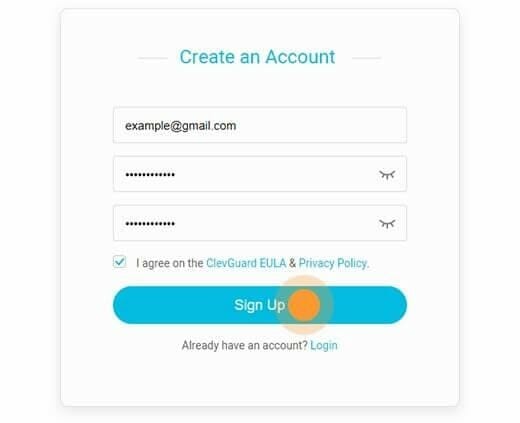 Step 2: When you arrive at the "My Products and Orders Management" page, tap on the "Setup Guide" option that appears. Using the instructions will allow you to complete various stages, including downloading and installing KidsGuard on your pc.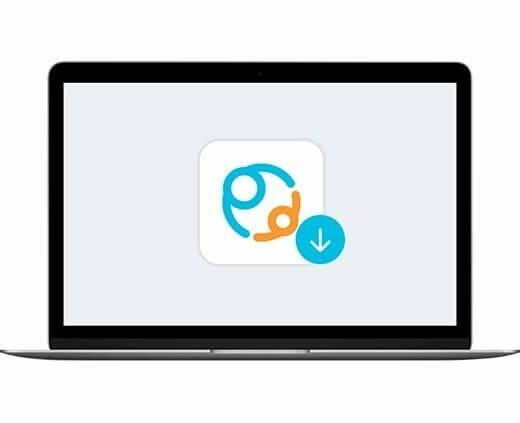 Step 3: After the setup is finished, you must scan the phone information, either using or not using Wi-Fi. It is necessary to comparison with the previous USB connection while scanning a device for the very first time. You can synchronize your phone data with the targeted data via Wi-Fi or a USB cord.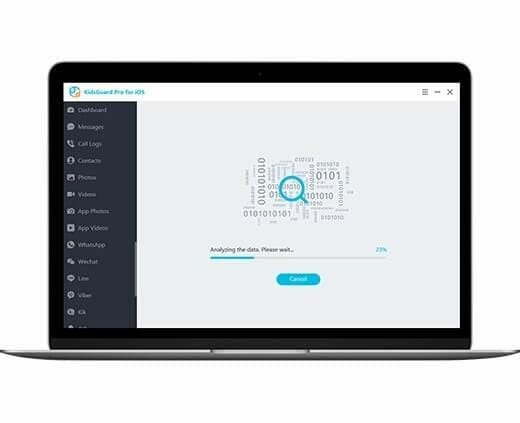 Step 4: Choose the "Whereabouts History" button from the web dashboard and begin tracking your location.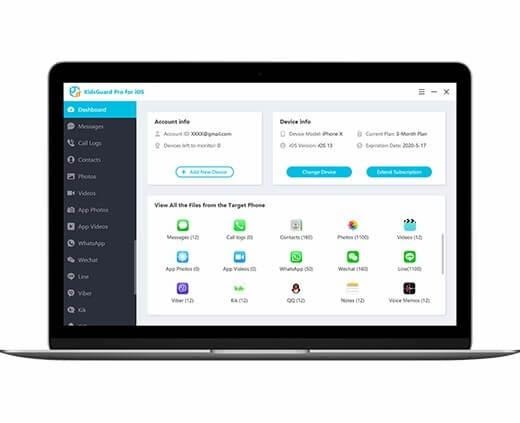 Conclusion
You can easily track the iPhone's history using these above methods. You can do it manually or can use any third-party app to track this history. For safety and data protection, we recommend using the default method always, which is to get location data from the Significant Locations menu. Thank you for reading.
Subscribe

to our newsletter

& plug into

the world of technology