If you are a frequent user of the keyboard, you may have realized that sometimes it is hard to press down Ctrl or Shift with other buttons. So, Windows makes it easier by introducing sticky keys. People with strain injuries with limited wrist movement may find the feature useful. Other than that, when it is on, it can cause you some problems. We are here to suggest ways on how to turn off sticky keys in Windows 10.
What are Sticky Keys?
It is a specialized feature of Windows. When turning on, this feature allows the modifier keys (Shift and Ctrl) to stay active. You press the shift key five times, and a window appears asking you whether you want to enable the feature.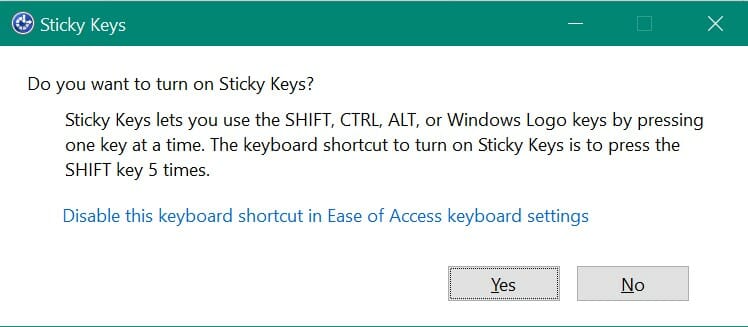 Click yes. A distinct tone lets you know that the feature is activated. After that, you don't have to press the modifier keys simultaneously to do any specific task. Just press them one after another. It helps you use the keyboard one-handedly.
When Do You Know Your Sticky Key Is Activated?
You know that in two ways,
Take a look at the taskbar of your computer. You can find the following icon directly or tap the arrow sign to see it. If it is there, your sticky key is activated. Double click the icon and a window will open showing the options and checkboxes to set up sticky key functions.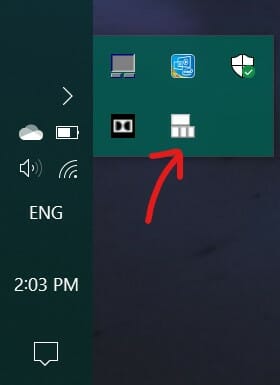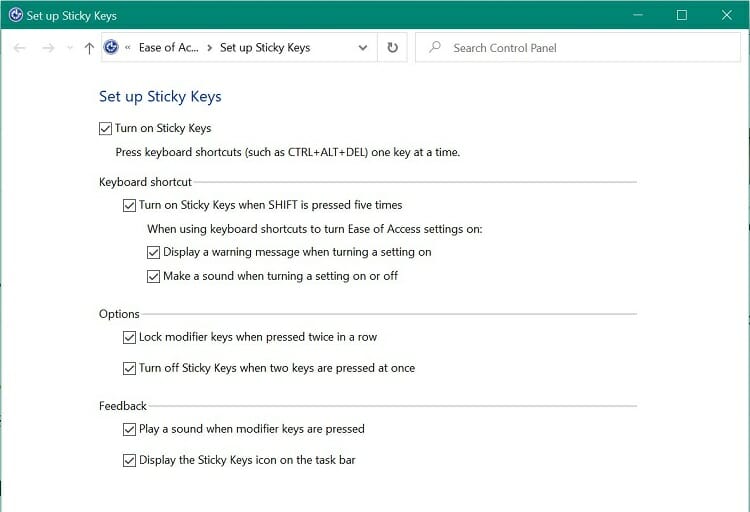 Press any modifier key like Shift, Ctrl, Alt, or windows logo and you will hear a sound, that's when you know that it is still activated. 
Problems Handling Sticky Keys
When turned on, sticky keys can be troublesome by accidental triggering. The biggest problem is, it is easy to turn on but hefty to turn off. So, there is a high chance that you may have accidentally turned on sticky keys and don't find a way to turn them off. While writing in MS Word or finding a windows shortcut, you may have found yourself in an awkward situation where a window is open due to modifier keys being active. Dealing with such stuff while doing an important task is quite annoying. So, here we are to suggest quick and easy ways to turn the sticky keys off.
How to Turn off Sticky Keys Temporarily
You can do it two ways,
Press two modifier keys at the same time, or,
Press a modifier key and another key simultaneously to turn off the sticky key feature temporarily. 
How to Turn off Sticky Keys Permanently
Here we are for the step by step solution.
Go to the search bar, or Cortana and search "Ease of access keyboard settings". You can remove Cortana easily from the taskbar, or turn off Cortana too.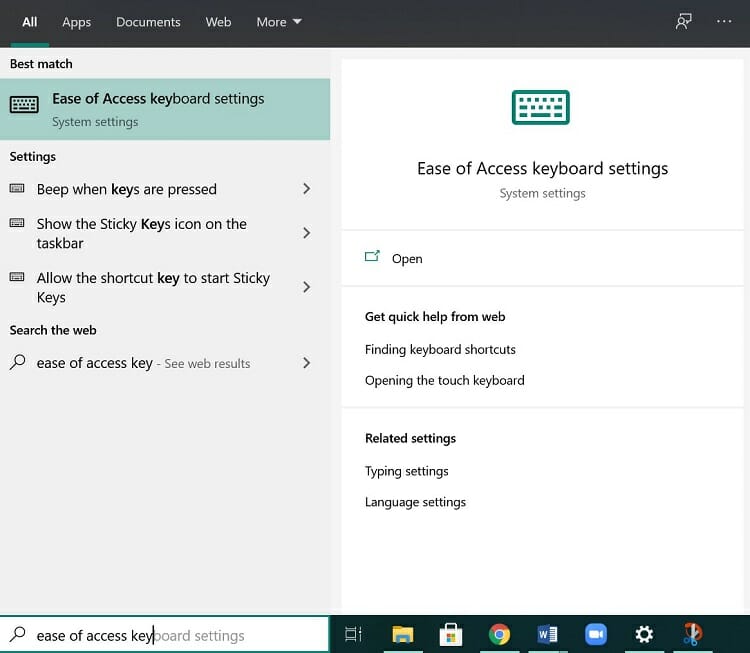 Go to 'Ease of access keyboard settings' and there you will find a toggle switch under the option 'Use Sticky Keys'. Turn it off. Now, it is off permanently and will not turn on accidentally until you enable it manually.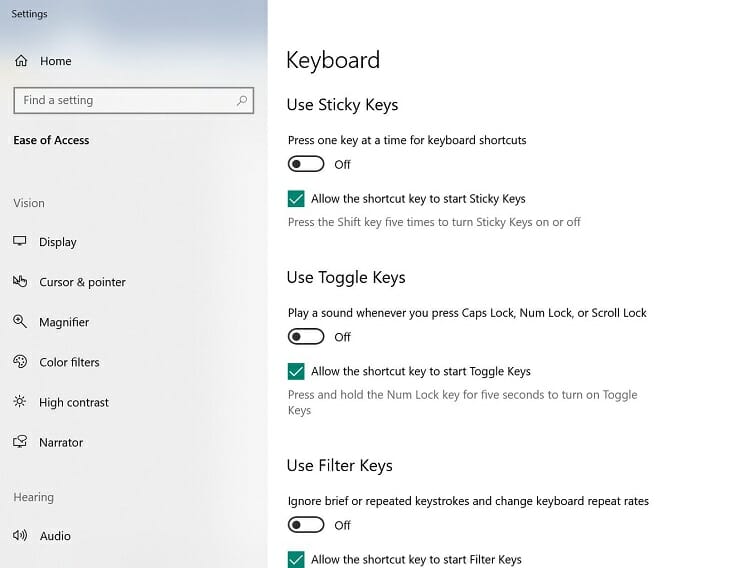 Still Not Working?
You check all the steps and still find the sticky keys on? Then it might be the problem of internal hardware or malware. You should run a routine checkup on your PC using Windows Defender or any other antiviruses. Follow the steps below,
An active virus scanning can check whether your computer is infected with a malware virus. If it is, install antivirus software to protect your computer.
Reinstall and update of keyboard drivers and synaptic pointing device drivers is a great way to fix issues with Sticky Keys. To reinstall keyboard drivers go to search bar> Device Manager> Keyboard and uninstall the driver. With the restart of your computer, the default driver will automatically install which may solve the problems.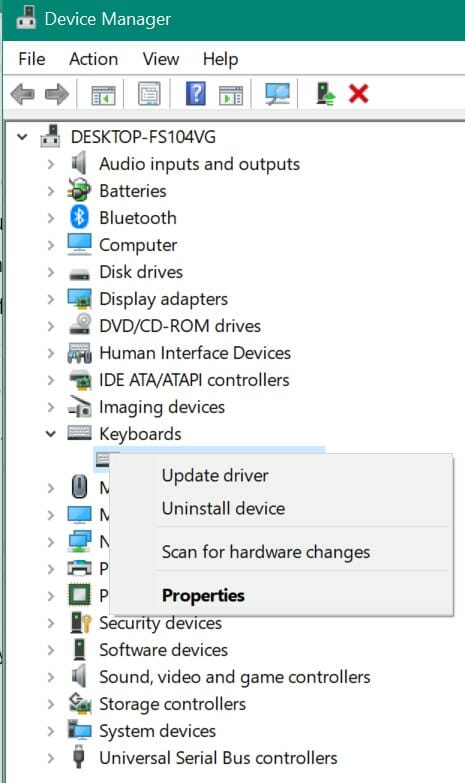 For reinstalling the pointing device driver, you will need the help of an uninstaller software.
With these steps taken, we hope, you are finally able to turn your sticky keys off.
Conclusion
In a situation where you notice your keyboard froze or a window appears out of nowhere which is a common problem in Windows 10, the best chance is, your sticky keys feature is on. Check whether it is on as we suggested above. Now that you've found a way to avoid accidental triggering of sticky keys, turn them on or off as your liking.