Voice assistants can alleviate your problems when they provide you tasks as intended. Cortana could not grab the attention of people much like other rival Artificial Intelligent assistants that have risen over the past few years like Alexa, Siri, and Google Assistant. Currently being a beta version, it is obvious to have bugs and flaws which makes Cortana a polarizing feature for people. Also, many individuals find manual searching on the web more effective than AI assistance. But how to uninstall Cortana from the system? Let's go and find out the solution.
In the latest version of windows released in May 2020, Cortana is now no longer an integral part of the OS, instead, it is now a standalone app. But still, it is automatically launched at the startup of the computer despite being separate from the windows itself. If you don't find any convenience using Cortana, you can easily occlude it on the latest version of windows just like you can easily turn off Cortana.
The uninstalling procedure of Cortana can be a dangerous and tricky process to handle for the everyday user. That's why along with the uninstalling process, we discussed the methods of hiding it from the taskbar and disabling it for all level users. So, without dawdling, let's get started and see how to uninstall Cortana or simply hide it.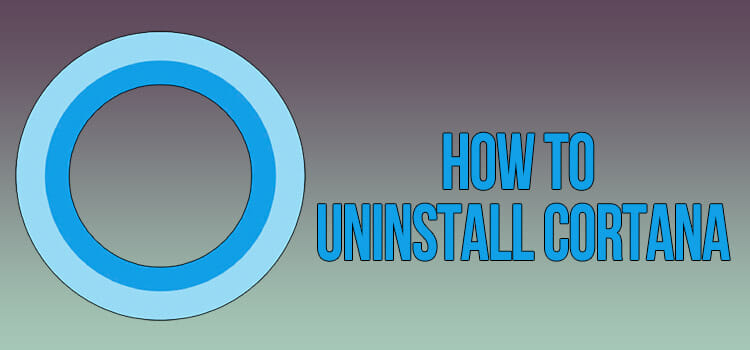 How to Clear Cortana from the Taskbar
if you want to get rid of the circular Cortana icon on the right side of the search icon on the taskbar, there is a quick and easiest way.
First, right-click on a space anywhere on the taskbar. Or you can right-click on the Cortana icon. This will pop up a setting and configuration menu. Now from the options, simply deselect the "Show Cortana button" option. This will not disable or uninstall Cortana from the system, only will free up some room on the taskbar.
How to Disable Cortana
Disabling Cortana will prevent it from automatically opening during booting up the PC. But still, Cortana will remain on the system so no storage will free up, only the application will not be functioning. In this section, we have discussed three ways to do so. Just pick one method or this will be tough to re-enable if you change your mind in the future. Let's go ahead.
Using Task Manager
First, hold down "Ctrl" +" Shift" +" Esc" on the keyboard to bring up the task manager. From the setting and configuration menu found by right-clicking on an empty spot of the taskbar, the task manager can be also found. Alternatively, you can simply find a task manager from the search bar.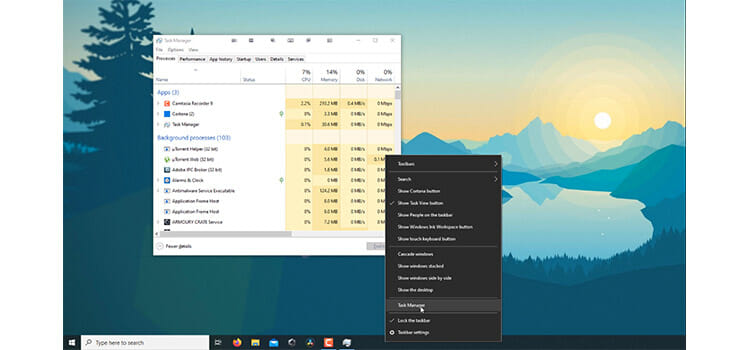 Once you are in the Task Manager, go to the "Startup" tab. There you will find Cortana on the list. Click on it to select and then go down to click "Disable". Once, it is disabled, there you will see the status of Cortana is "Disabled" now. When you will restart the computer, Cortana will not boot up automatically like before. This method should be sufficient to help you out if you are an ordinary user.
Using Registry Edit
if you are a power user and using Windows 10 Home, disabling Cortana will require deeper digging in the windows registry.  Be extra chary while handling Registry Edit. To have more control, follow the next steps.
Find out the "Registry Editor" from the search bar.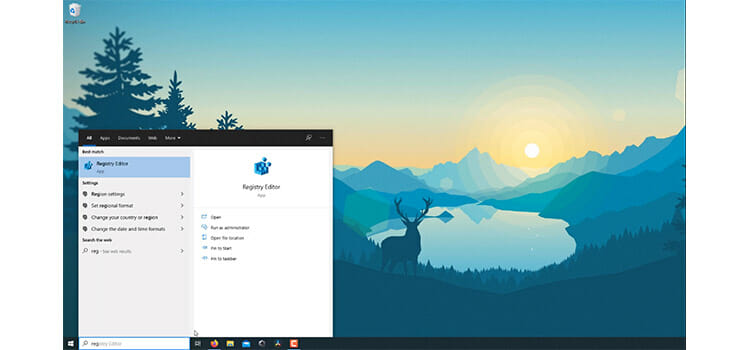 From the options appeared on the left side, go to "HKEY_LOCAL_MACHINE" and open up "Software".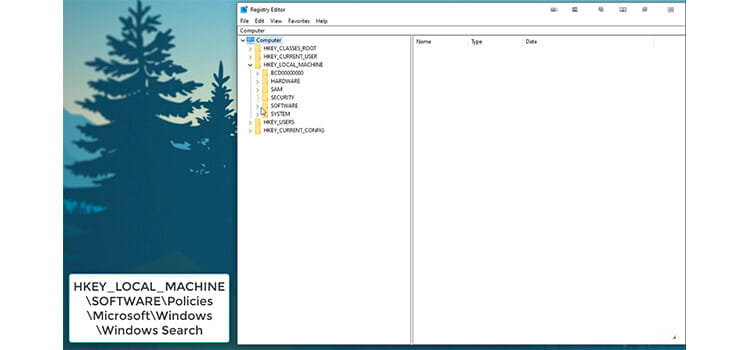 Now scroll down to the bottom, select "Policies' and then select "Microsoft" from there. Next, select "Windows" from the menu of Microsoft.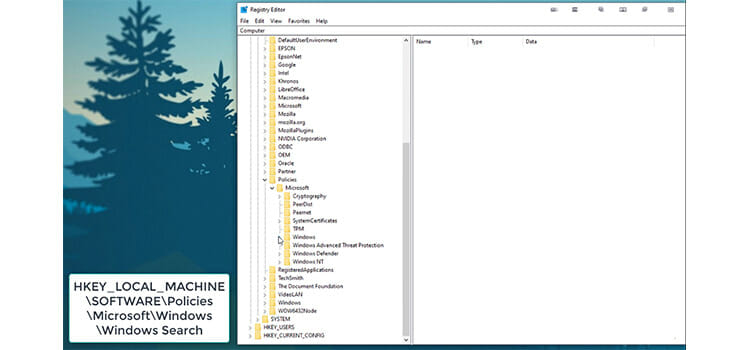 There you should see a folder called "Windows Search". If you don't find anything like that, you will have to create a new key. To do so, right-click on the windows folder then click on New and then key. Title the new key with "Windows Search".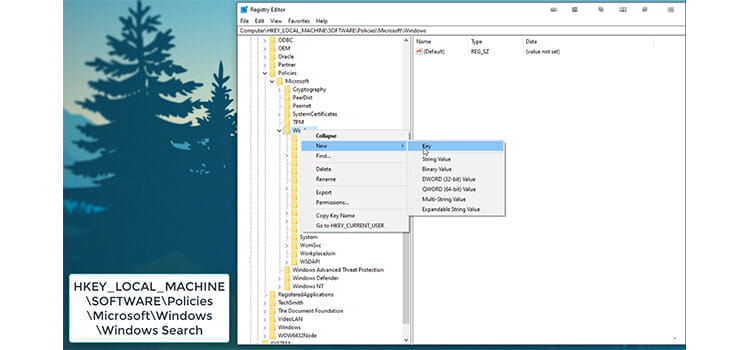 Once the folder is created right-click on it to find "New". Now click on "DWORD (32-bit) Value".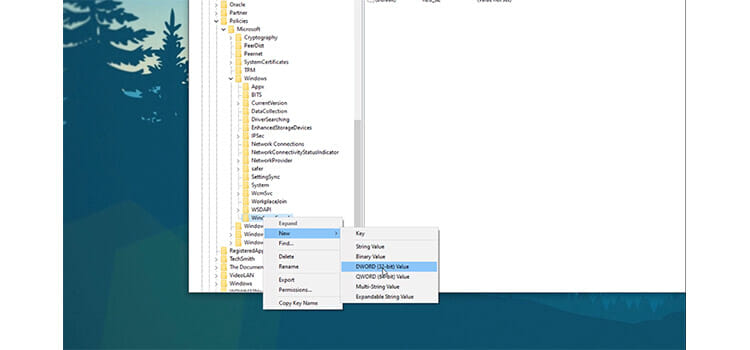 Now, this will give you a new file in there. Once you are allowed to give a name to it, name it with "AllowCortana".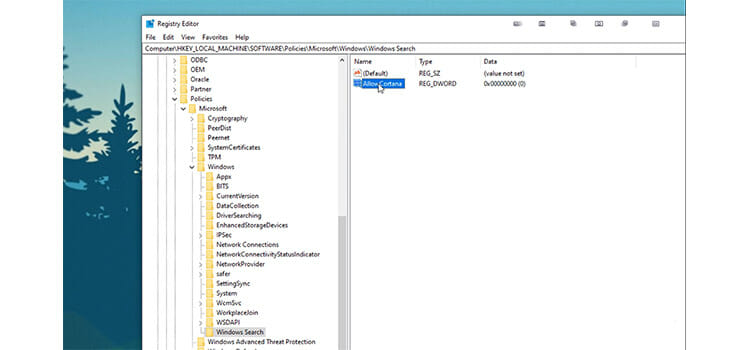 Next, double-click on "AllowCortana", set the value to zero, and hit ok to proceed. Zero means Cortana is disabled. Now restart the computer to see the results. If you want to enable it sometime in the future, you have to just change the value to one.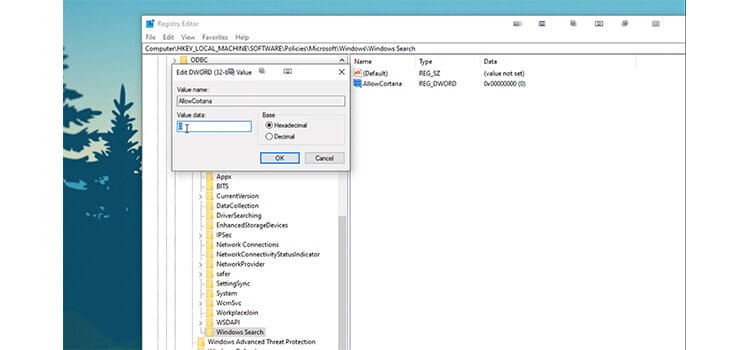 Using Local Group Policy Editor
This one is easier to perform than that of registry edit.
Go to Local Group Policy Editor by finding it from the search bar. Once Local Group Policy Editor is launched, open up the "Computer Configuration" from the left side of the window. Then go to the "Administrative Templates".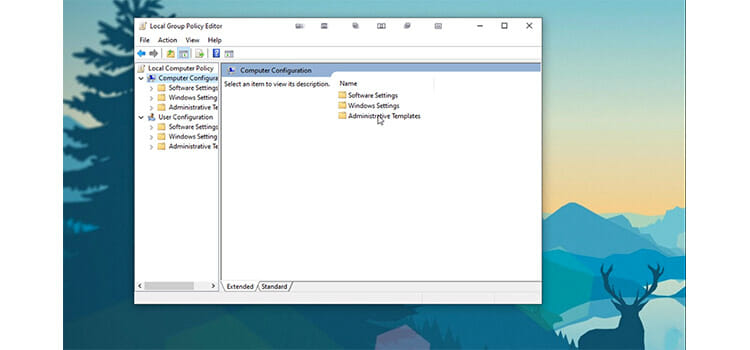 Next, go to "Windows Components" and scroll down to find "Search".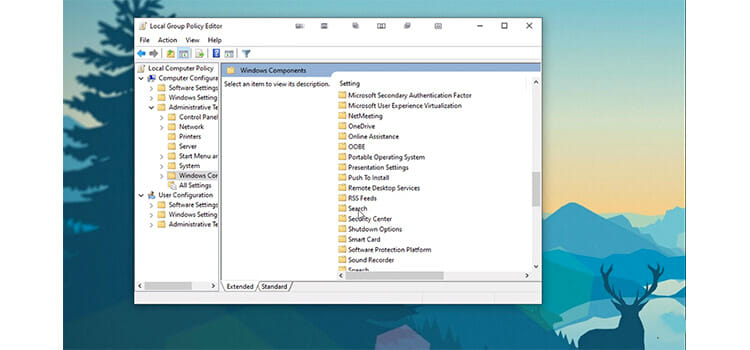 There you will see the option "Allow Cortana" in the setting under the search tab. Double click on that option.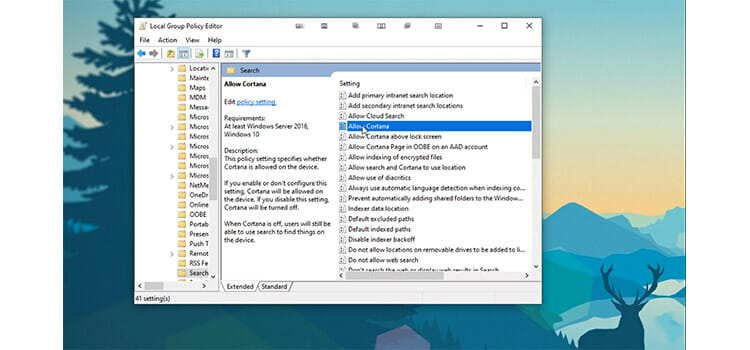 Now, a new window will come up. There on the left side, you will have the privilege to enable or disable Cortana. So, you have to select "Disable", click on "Apply" and hit "ok" to complete the process of disabling it. So, Cortana will no longer be allowed on your system after this.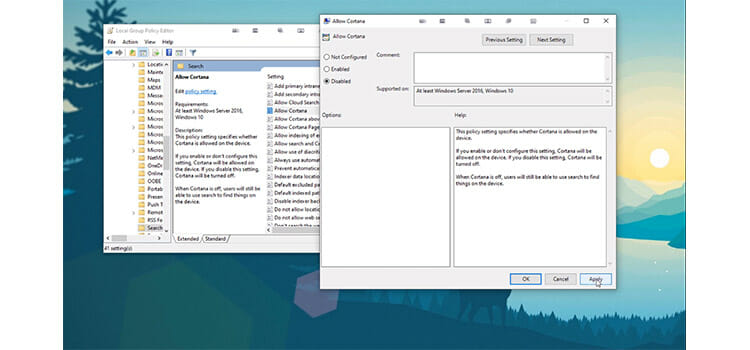 How to Uninstall Cortana
Though the digital assistant is now a stand-alone application, it is not found in Apps & Features in the settings. To ditch Cortana is not that easy like ordinary stand-alone apps, you need to work a little more. Uninstalling the Cortana will erase it as an installed app within the system settings. It is always recommended to back up everything before performing any of these methods.
As there is no special uninstaller designed for Cortana, we will use Windows PowerShell. This method requires a little tinkering so you have to be extra careful if you are an everyday user. Let's go ahead and see the steps.
First, you have to find out the "Windows PowerShell" from the search bar. Right-click on it and run it as administrator. It is highly recommended to have a backup or system recovery point while playing with the PowerShell as a lot of damage to the computer is possible with it.
Now, type "Get-AppxPackage -all users Microsoft.549981C3F5F10 | Remove-AppxPackage" on the appeared blue window and hit enter. This will completely uninstall Cortana from your system. Just restart the computer and this should be good to go.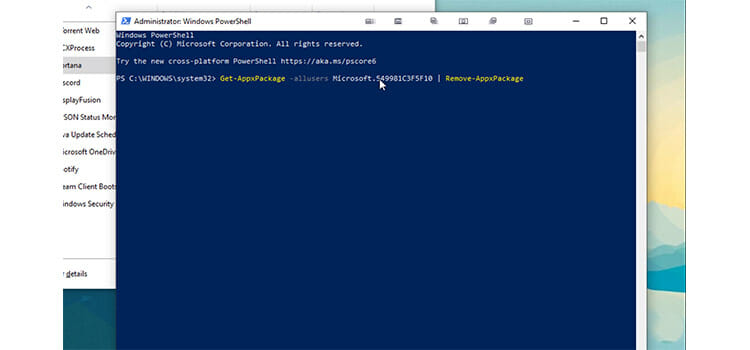 If you don't want to take the risk of making any harsh changes or edits on the computer, stop right there as it is less necessary and more dangerous to dive deeper. Doing the steps this far will shut Cortana and remove its app presence.
Wrap Up
Accidentally opening Cortana kind of can get in the way and can be annoying for many users. This is launched automatically by default on every boot-up of the computer. Uninstalling Cortana removes it completely from the device where disabling means the application is still there on the device but is not in function.
In this article so far, We have gathered all the methods of How to uninstall Cortana on Windows 10  along with the hiding or disabling method for both everyday and power users. Though Microsoft didn't allow this process to be straightforward, we tried to discuss all the methods with compendious steps so that it doesn't seem esoteric to you.