Well, it may have happened to you a few times. After a long tiring day, the wrong button has been pressed accidentally, and boom! An email is sent. Sending an unfinished mail or mails with noticeable typos can be quite embarrassing. More than that, it can be detrimental to send an email with sensitive information to the wrong guy. That's where you need to unsend the email.
In one of those stories, you always wish to unsend the email right at the moment you understood there is a mistake. But what's done is done. You cant unsend the email even if you repent. Well, technically, you can if you take action earlier. That's what we are going to talk about. So, stay put.
How to Unsend an Email in Gmail
This feature of Gmail allows you to unsend an email by delaying the process of sending. In Gmail settings, you can enable the cancellation period for up to 30 seconds. It means that after you hit the sent button, the sending will be delayed according to your cancellation period setup.
Within this period, you can unsend the mail by clicking the undo button. To have this advantage you have to enable the feature before sending a mail. Follow the steps to unsend an email at Gmail. You can also backup your Gmail emails.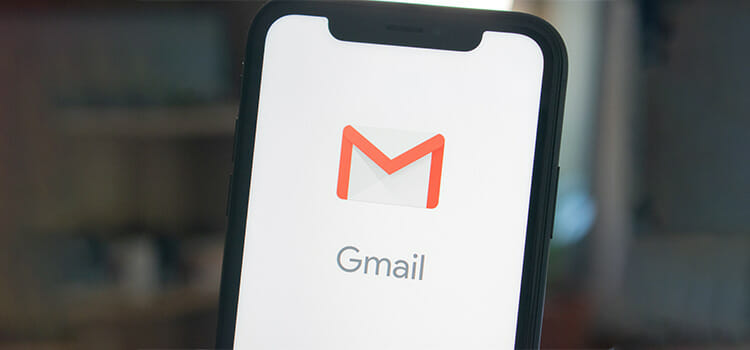 Step 1: Log into your Gmail. At the right corner of the page, you can see a setting option. Click on it.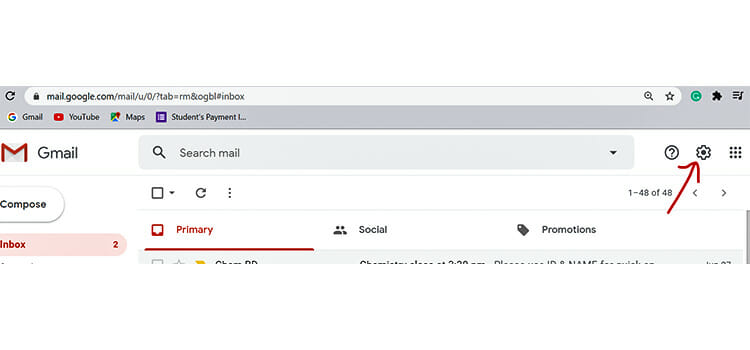 Step 2: Under settings option goes to 'See all settings'.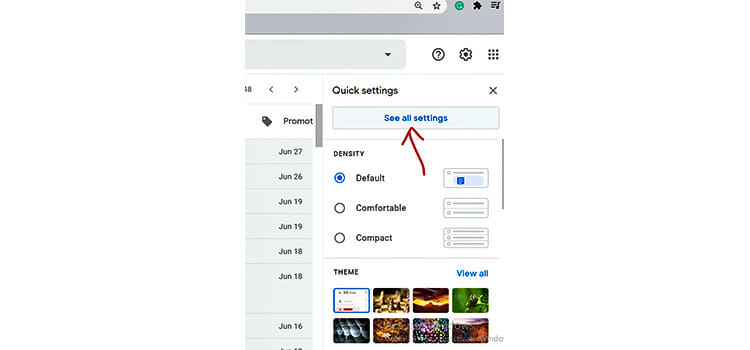 Step 3: You can see several options and drop-down menu box here. Under the option 'Send cancellation period' you can choose the time from 5 to 30 seconds. It means, your message will be sent after 5/10/20/30 seconds after you hit the send button. Within this time you can withdraw the message.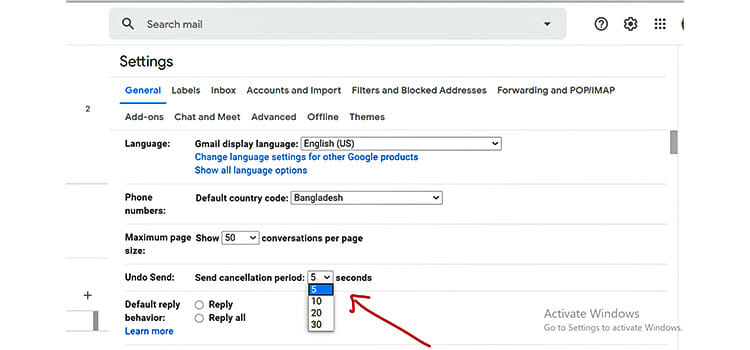 Step 4: Scroll down to the page and select the option called 'Save Changes'. You are done! From now on you will be able to undo the sent message within the selected cancellation period.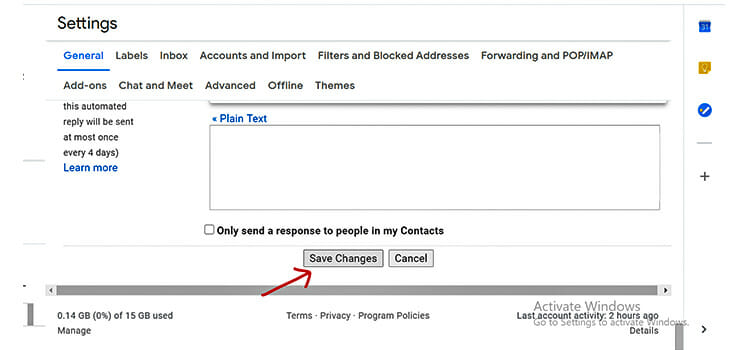 Step 5: This is an optional step to check everything is ok. Compose a demo mail and after hitting the send button you will see a notification saying 'undo'. Click on it to cancel the sending process.
How to Unsend an Email in Outlook
Like Gmail, the Outlook also has the feature of delaying the sending process to earn some extra time to cancel. However, the popular process is recalling which allows you to replace or delete the entire mail after it reaches the recipients' end.
Undo Feature of Outlook
This process is similar to Gmail's. You have to set the delay time before you can unsend the mail. For this, follow the steps.
Step 1: Log into your Outlook and go to settings at the upper right corner of the page. From the drop-down menu, select 'Options'.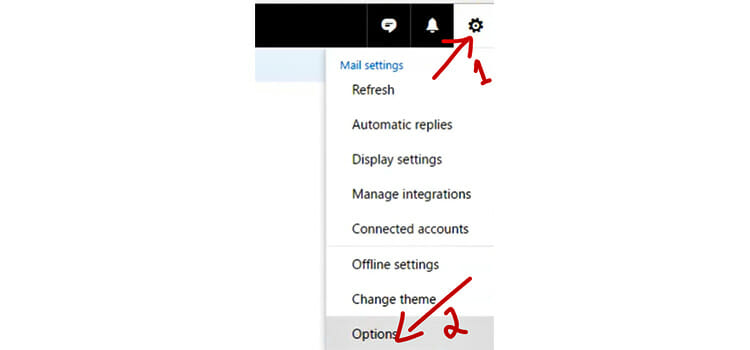 Step 2: From the 'mail' section under 'options', you will find the 'undo send' option. Go there and click on the checkbox saying 'Let me cancel messages I've sent for'. From the pull-down menu, select your cancellation time. Save the change by clicking on the save icon right up. Now, you can cancel any message after pressing the send option within that time duration.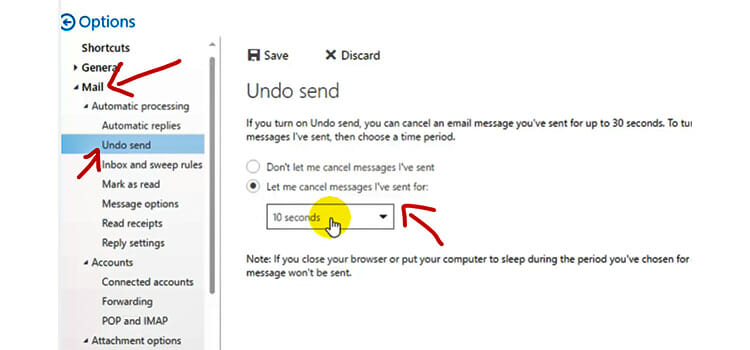 What Is Recalling an Email?
If you accidentally send an email you do not wish to send and want to delete it before the recipient can read, then the Outlook has two options available for you.
Entirely deleting the sent message
Replacing the mail with a new one
One of the main advantages of using outlook is you can retrieve the message from the recipient's end and entirely delete it or replace it where other email services delay the process of sending an email. It is like retrieving deleted messages in a Samsung phone, To enjoy this feature, you and the recipient both use a Microsoft Exchange email account or have a Microsoft 365.
The newer version of outlook as well as Outlook 2007, Outlook 2010, Outlook 2013 support this feature. Keep in mind that you will not be able to recall your email if the recipient opens it or if he is not within your organization.
Recalling the Mail at Outlook
Follow the steps below to recall a message you've already sent.
Step 1: Open your Outlook account. Go to 'Sent items' to search for the email you want to recall. Once you find it, double click to open it.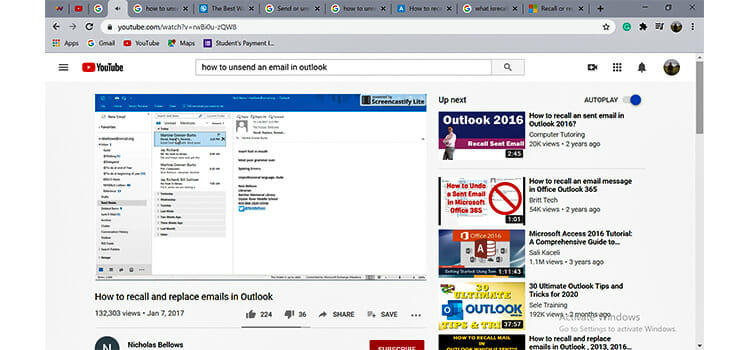 Step 2: Go to files from the upper left corner of the message. There you will find an option called 'Message Resend and Recall'. If you click on the drop-down menu, you will find two options- recall and resend. Recall option deletes your email before the recipient can see it. You can replace the deleted message with a new one. Resend is applicable if you want to attach something, modify the message, or send it to a different recipient. Click on either option according to your priority.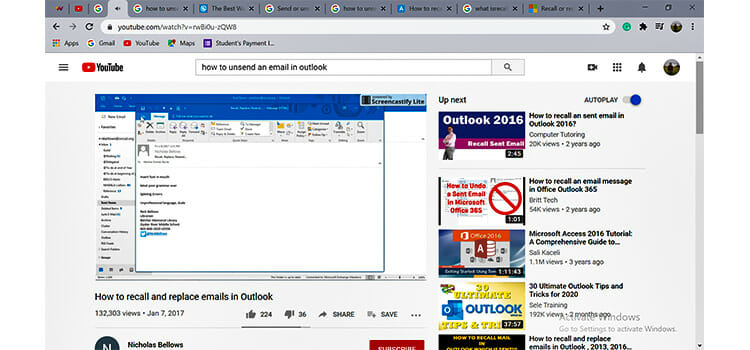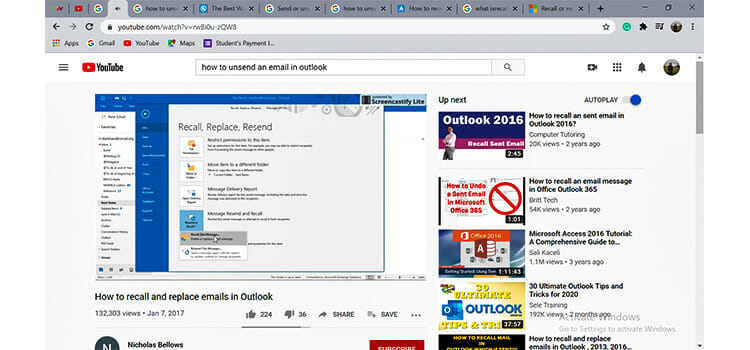 Step 3: Confirm the process by clicking ok. If you check the box of the pop-up window, you will get a notification telling whether your recalling process is successful or not. That's it.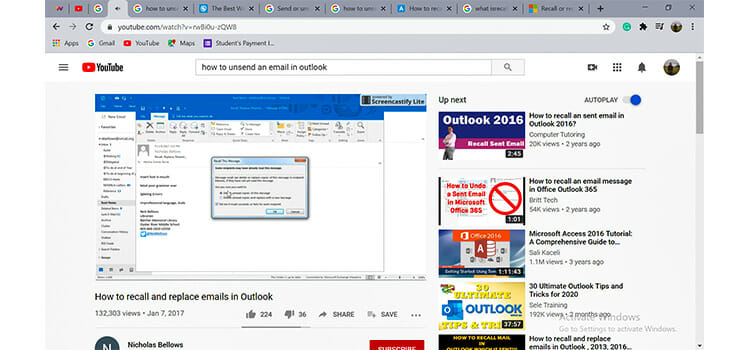 Does Yahoo Mail Support Recall?
Unfortunately, no. Yahoo mail does not support its users to unsend or recall emails. So, watch your words before sending them.
Check Before You Send
Some email provider allows you to unsend or recall and some don't. With such facilities of Outlook, you can not take your mail back after the receiver has read it. So, it is wise to take care of a few things before you hit the 'send' button.
Check for grammatical errors or typos.
Use proper language.
Check the recipient's email address.
Attach the correct files.
It is a wise step to save your email as a draft and then send it after checking everything.
Conclusion
Do you want to take back your words? Grammatical mistakes, unprofessional language, typos in a mail or accidentally sending to several or wrong people can ruin your day. The undo or recall process in Gmail and Outlook might help you unsend the email and save the day. Now you know how to unsend an email. We think now is the time to know how you can add someone to your email's spam list.