You may have to know how to update drivers in Windows when you've installed a new piece of hardware that doesn't work automatically or maybe you are just upgraded to a new version of Windows. Updating drivers are also great for troubleshooting when your device is having some kind of problems or is generating an error code. Updating drivers for your devices is a great troubleshooting step for that problem. A driver update is not always a task for only solving the error. Drivers can be updated manually too.
Sometimes, an updated driver may enable new features for the hardware you have installed on your device, popular video cards and sound cards often do that. Sometimes un-updated drivers often cause speed problem to your device. You can then speed up your computer by updating the drivers. How to update drivers on Windows PC? Go through this article. You will know everything you need to know about updating your device's drivers.
What is Driver?
Before updating your drivers, you must know what is the driver. Hardware drivers are nothing but software. Through this software, Windows communicate with your PC's hardware. Hardware manufacturers create these drivers, and you can have the drivers straight from the manufacturer of your device's hardware. Manufacturers also give drivers to Microsoft for testing, and you can get most of the drivers from Microsoft through Windows Update. You should update the drivers for your devices if there is an update available for your device.
Why Should You Update Your Drivers?
You don't need to update hardware drivers unless you have a reason to. For example, SD card reader driver that came built into your computer is just fine. Even the manufacturer might offer a slightly newer version, you may not notice the difference. There's no reason to be obsessed with having the latest hardware drivers. Because it is hard to be updated with every driver for every component in your computer.
But there are obviously some good reasons to update drivers. Gamers generally must keep their graphics drivers as up-to-date as much as possible for ensuring the best graphics performance. In some other cases, you may update the hardware driver if the current one you have is causing some problems with your computer.
What Time Do You Need?
Updating drivers yourself is not difficult at all, but there is a lot of programs that can do more or less for you. But it is not hard to update the drivers manually. It generally takes around 15 minutes to update a driver in Windows, often takes less time if the driver is self-installable or if you get the updated driver via Windows Update.
Which Drivers Should You Update
MotherBoard Driver
Most of the time you don't need to update your motherboard drivers. Because motherboard drivers aren't updated quite much by the manufacturers. But if you face some troubleshoot with the compatibility of your other PC's components like a hard drive, processor, ram, graphics card, then you can check for the update whether there is an update for your motherboard. You can do it by check for update in windows.
For updating your motherboard drivers, you can visit the motherboard manufacturer's website, and there you can know what type of chipset your motherboard has and there you can find the most recent drivers for it. Many motherboards use Nvidia nForce platform for the chipset.
Graphics Driver
Graphics driver is the software that allows operating system and programs to use computer's graphics hardware. If you are a PC gamer, you must keep your PC's graphics drivers updated to get the best performance. Most hardware drivers come with your computer or through Windows Update are fine enough for expected performance. However, graphics drivers like AMD, NVIDIA, or sometimes, Intel graphics hardware are a big exception.
To check for graphics drivers, you can use the control panel included with your graphics drivers to check whether there are updates for them. NVIDIA, AMD, and Intel provide control panels that check for drivers' update and download the graphics driver updates for you.
You can do this by opening the NVIDIA GeForce experience application, AMD's Crimson Edition software, or Intel's Graphics Control Panel depending on the graphics card your computer has.
Suppose for Intel graphics driver update
Like refreshing, just right click on your desktop, Select graphics property.
Then go to "option and support" by clicking here. Then go to support. There you will find the updated drivers for your graphics.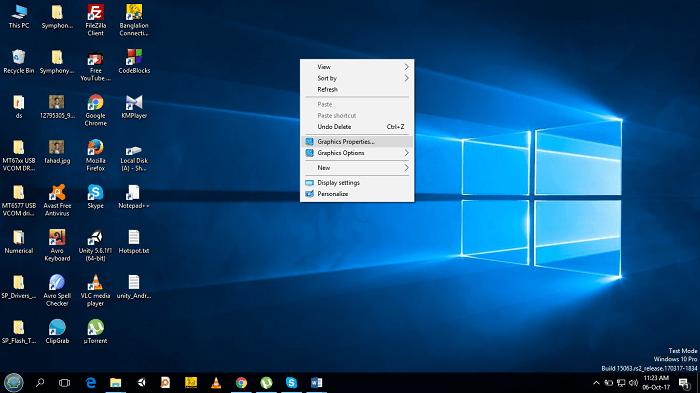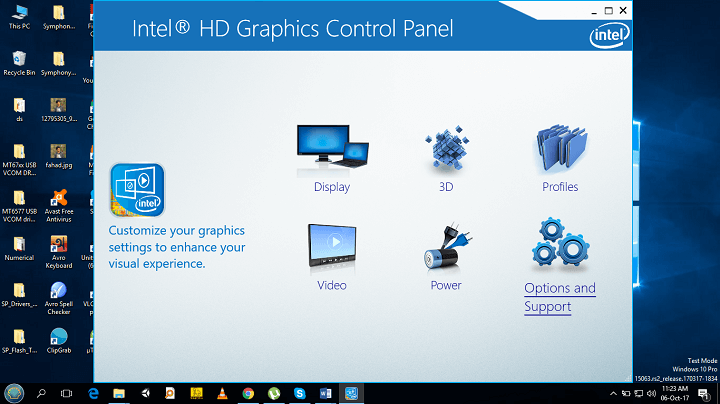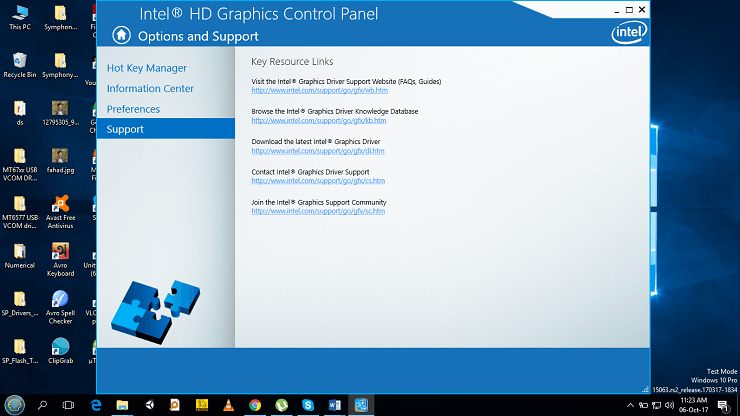 Sound Card Driver
If you face some audio problem with your PC, you should update your sound card drivers.
Search typing device manager in Cortana search box. Click on the arrow of audio inputs and outputs or sound video and game controller. Then right-click on them and select update drivers. Then restart your PC.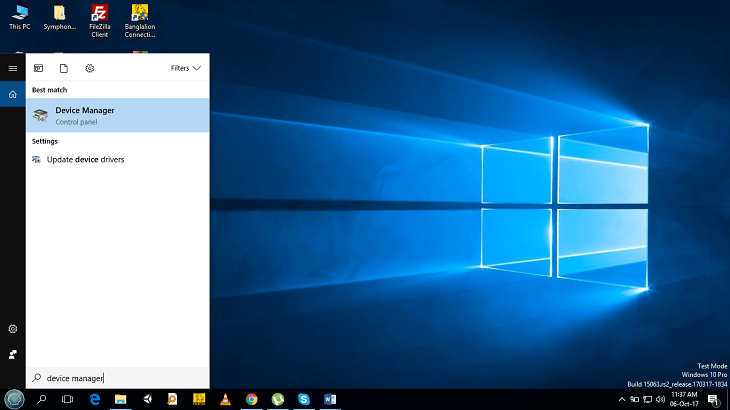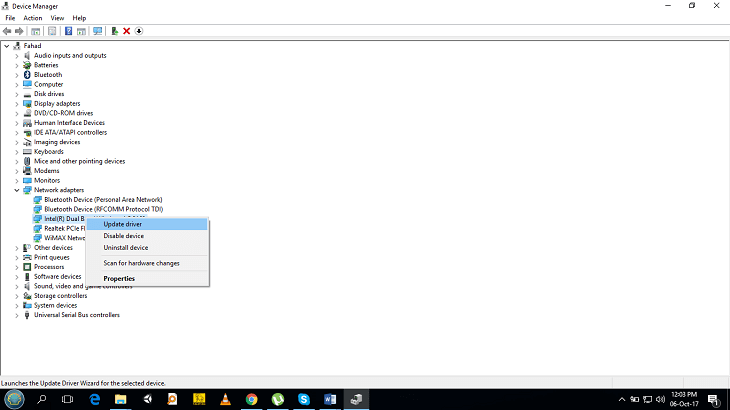 Hard Drives or SSD Driver
If you face some problem with your storage device like after connecting the hard drive or SSD in your PC there may be some problems with reading or writing on your storage device. You can do this by contacting the manufacturer or by going to the device manager and update the hard drive drivers.
Optical Drive Driver
If you face some problem with your CD or DVD ROM with your PC, you should update your optical drive drivers.
Search typing device manager in the Cortana search box. Click on the arrow of CD/DVD ROM drive. Then right-click on the item that appeared, and select update drivers. Then restart your PC.
Network Card
If you have a connection problem with your PC then you need to update your Network card drivers. Search typing device manager in Cortana search box. Click on the arrow of the network adapter. Then right-click on the items that appeared, and select update drivers. Then restart your PC.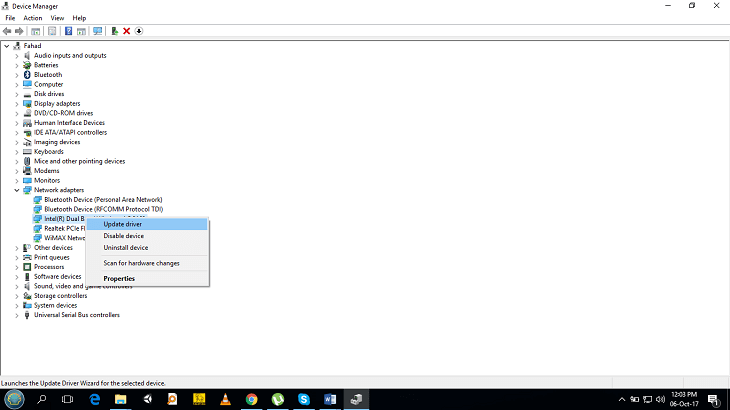 How to Update Drivers in Windows 10
We recommend you not to use any driver updater software to update drivers for your devices. Because there is some security and reliability issue with that software. We suggest you update the drivers manually. The process is described in details here:
1. Use Windows Device Manager to Update all Drivers
If you face some unknown problem with your PC That you cannot find out the problem you should update all the drivers of all the components your computer has. You can do this by going to device manager and update drivers.
For this, Search typing device manager in Cortana search box. Then go to device manager. Then click on the arrow of every device your PC has. Many items will appear on the device. First, uninstall all the drivers. Then install all the drivers. This may take some time. Then restart your computer. Hopefully, the problem will be solved.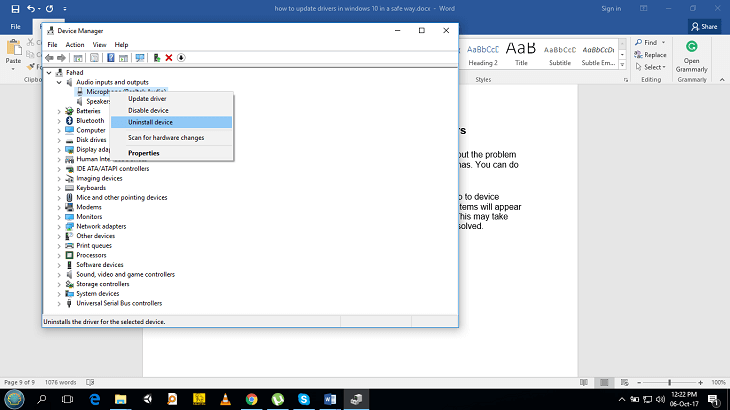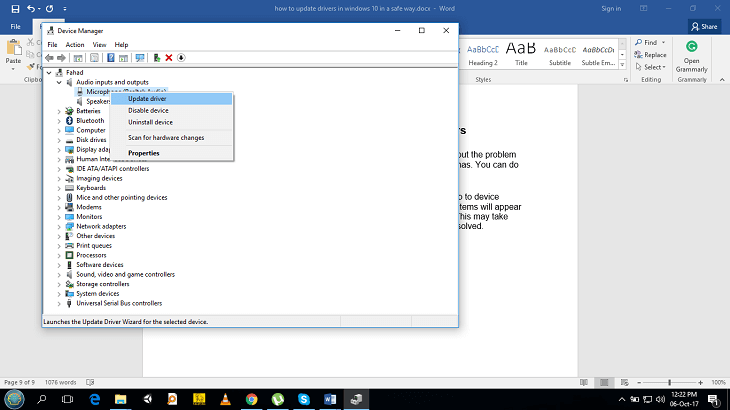 2. Use the Manufacturer's Website
You can do all the things by going to the hardware manufacturer's website. For the drivers, go to your hardware manufacturer's website. you may have a laptop or a desktop PC, go to its manufacturer's website. Look for the driver download page and look for your PC model. You'll generally find a single web page with a huge list of drivers. All the drivers you'll find there are new. In this place, you'll also find BIOS and UEFI firmware updates, but you don't need to use this unless you find the reasonable problem for that.
If your pc is customized for you, you'll have to download the drivers for each component from its own manufacturer's website. For example, go to your ram manufacturer's website and look for the specific model of ram to find your ram drivers. You can repeat this process for each individual hardware component of your PC.
3. How To get The Drivers Updated from Windows Update
If you don't want to do all the things by yourself, you can go for windows update. Windows 10 is so much reliable that almost all the necessary drivers for your PC's components can be updated automatically by updating the windows.
Press Windows button on your or keyboard, or you can select the Windows icon in the lower-left corner of the desktop.
Click on Settings, then select Update & Security.
On the Windows Update tab, click on Check now to see if there is an update on your device.
Once all the updates are downloaded, click on Install now to start the installation process.
After all the updates are installed, restart your computer.
After doing this, all the drivers update available for your devices should be installed. But there may be some problems in there with some drivers' updates. We recommend you go to the manufacturer's website for the solution of your device update.
Summing Up
All the time, you need a trouble-free computer for your day-to-day task. But the Driver update problem is the most common problem for Windows operating system users that sometimes, a user has to reset his/ her PC to Factory settings. You must have installed all the drivers for your device properly to work with them. But the manufacturer often updates the drivers. For speeding up your PC, or to get the best performance from your device, you should update the drivers. Hopefully, this article has given all the necessary information regarding how to Update drivers safely in windows.