Over the past decade, laptops have successfully and drastically replaced computer systems for the good. They are much more convenient and offer better performance in various aspects. Laptops have become an essential tool for working and today most of the working population are using laptops on daily basis. 
In that scenario, having a slow laptop could really ruin your working experience daily and make you frustrated. But it is only natural, as, with time, laptops are not as efficient and fast as they used to be. However, replacing them could be a costly affair that could put a dent in your financial situation. 
Therefore, ASK Computers & phone Repairs have curated a list of how you can upgrade your laptop to boost its performance without creating a dent in your pocket.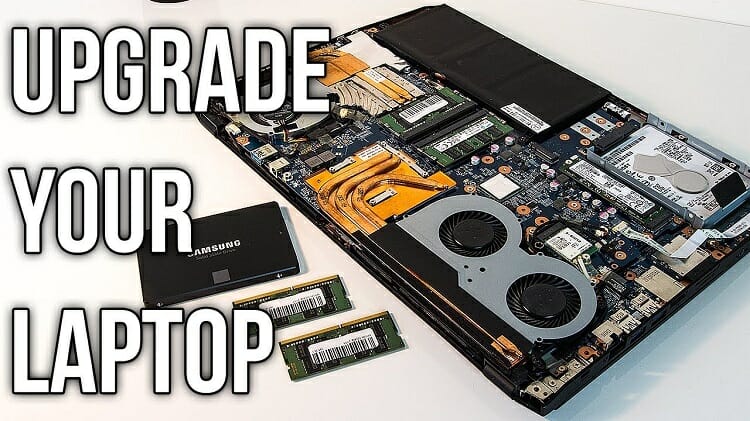 1. Upgrading Your RAM
The RAM of your laptop directly affects its speed and is one of the easiest internal components to repair, upgrading the RAM should be your first thought whenever your laptop is acting up. There are many manufactures who permit upgrading the RAM without affecting the warranty of your device. But before going through with it, you need to see the RAM standards supported by your laptop and whether or not it allows you to take a larger-capacity RAM. 
2. Upgrading Your Battery
The battery is one of the most important deciding components in your laptop's performance. The battery's health can either make or break your laptop and they tend to lose their efficiency gradually with time. After a couple of years of using your laptop, you will notice a significant decline in its performance that you can improve by upgrading your battery.
You can do it by replacing your battery with a higher-capacity one. While replacing your battery, the third-party batteries may seem interesting as they are priced cheaper but they are not tested to the quality-control levels of your laptops and hence they should be avoided. The best option is to buy the official version of your battery from the original laptop vendor.
3. Upgrading Your Hard Drive
Your existing hard drive could be replaced in most laptops to provide you with more storage. The price of your hard drive generally depends on its capacity. Your laptop should be able to take 2.5 inch hard drives but it is always the right choice to check once before making any kind of investment. You can install a solid-state drive, better known as SSD, it is easily the biggest upgrade that you can perform.
4.  Upgraded Operating System
Contrary to popular belief, you can switch to an upgraded operating system without replacing your laptop. New generation's laptops are certainly equipped with the newer OS but you can also benefit from them with just some easy steps at your end.
Supposedly, you are using a Windows 8 version but want all the qualities and features of the windows 10 version then firstly you need to erase the Windows 8 completely from your laptop then download the newer one. You can only do it if you have enough space in your RAM. In most cases, your RAM would not support this but you can tackle that issue by upgrading the RAM.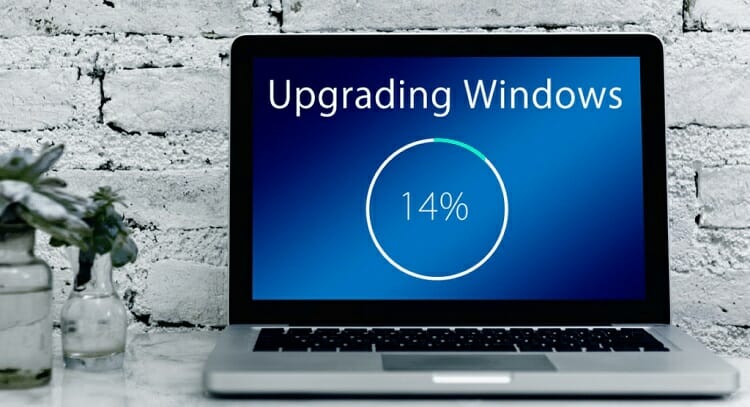 5. Upgrading Your Graphics Card
A lot of laptop users wonder how they can upgrade the graphics card, GPU for gaming purposes. The bad news is, it is very difficult as GPU is soldered into the motherboard generally, However, there are other ways to improve the graphic capabilities of your laptop.
You can purchase an external unit for your laptop and connect it by using a USB port. This will allow you to have an enhanced graphics experience that perfectly complements your laptop screen. 
Can You Update the Laptop Processor?
Your laptop processor is the deciding factor in its performance and as much as we would like to say otherwise, in most cases, the laptop processor couldn't be upgraded. There are very few laptops that feature interchangeable processors but they are pretty rare and difficult to find. 
The Bottom Line
Upgrading your laptop could be expensive but changing it altogether because of performance issues will end up costing a whole lot. Also, it is one of the best ways to improve the performance of your laptop to save you the trouble of being frustrated on daily basis. 
ASK Computers and Laptop Repairs who deal with computer systems on daily basis have curated this article to share their valuable expertise with the world. As experts, they are well aware of boosting any device's performance and are using it regularly to provide their customers with a better user experience.