Many of you face situations when you have forgotten to switch off the Air conditioner or electric bulb and you are a long away from home; you must have felt helpless in those times, for example, you want to track your child from home. Can you switch off these devices even staying away from home? You actually can with the help of a modern-day technological innovation called the 'Internet of things'. This is a process to make objects automated, interactive, and user-friendly. It has become more and more advanced and today's scientists and engineers are working hard all the time to make it much more effective and secure for the users because Artificial Integinece or AI is being used nowadays very much to do these kinds of things.
What is the Internet of Things?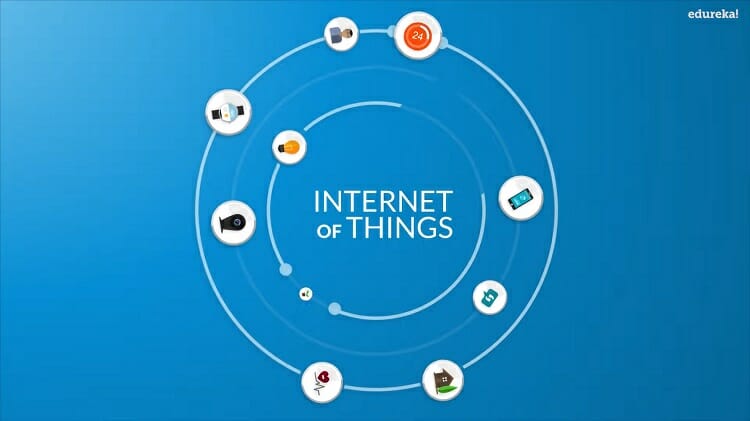 Internet of things or more commonly IoT is the technology that converts all physical commodities into smart devices like using your smartphone as the webcam for your computer for better video quality. From the refrigerator of your house or the smartwatch that you are wearing for personal purposes to the airplanes of the biggest companies can be made smart by using the internet. Here the term 'Things' is indicating to virtually all the objects, elements, processes surrounding us.
Internet of things is the technological revolution of the twenty-first century which has been triggered by the increasing use of the internet worldwide. One of the most influential people who should be mentioned, Elon Musk for trying to make the technological world more advanced and user friendly for general people as well as for the whole world's business policy and other controlling systems. Now we are demanding to incorporate the internet into each and every physical object and system. It has made sure that our life becomes easier; industries to be more productive, and the world is more communicative than ever. You can learn about connecting different types of digital devices and other things like LAN and WAN or MAN and WAN which may help you understand this better.
How Does the Internet of things Work?
Internet of things uses sensors like fingerprint sensors, etc that should be installed into objects that we want to make smart. A sensor can notice any changes if happens of course and then sends data to cloud storage. You can be notified when these data are sent to you by using a mobile app or from a router that is connected to the whole network system. Thus you become aware of the current condition of the smart objects or devices and take necessary actions. Devices can even communicate with each other and automatically take actions using previously stored data and information from cloud storage via the internet.
Types of Internet of Things Technologies
Now that you already know what is the Internet of Things and its basic function; the next question you would probably ask how the internet is connected for these devices to communicate with us and among themselves. There are several internet protocols both wired and wireless just like sending data from your PC to others' PC for data transmission. Some of them are-
1. Cellular Network
It is very common among mobile phone users instead of Android or IOS or other types of smartphone users. As the world is entering into the era of 5G which is more supportive of artificial intelligence, hence IoT will be seen to use more and more cellular networks.
2. Bluetooth
Bluetooth is used for very short-range communication. So this network mode can be used only when we are operating a smart device like an air conditioner or an electric bulb that has to be close to us. It is fully different from a wired connection like using ethernet or coaxial cable connectors or optical connectors that are very common nowadays for the connection to the network.
3. WiFi
IoT is more often used in home appliances like automated cleaning the home appliance; most of the buildings are now under wifi network; thus making it easier for the growth of IoT.
4. Mesh Network
Various networks whether it be a personal network or wide area network are meshed together to achieve the highest efficiency of data transmission. Sensors can actually work better among devices in this type of network mode.
Applications of Internet of Things
You may wonder are we actually using the Internet of Things in our practical life. Well, let me tell you, a smartwatch like Fossil which is lying on your wrist is an application of IoT; It is providing you with all the information about your daily activities; isn't it useful? We will focus on some other more important applications in this section.
Home Appliances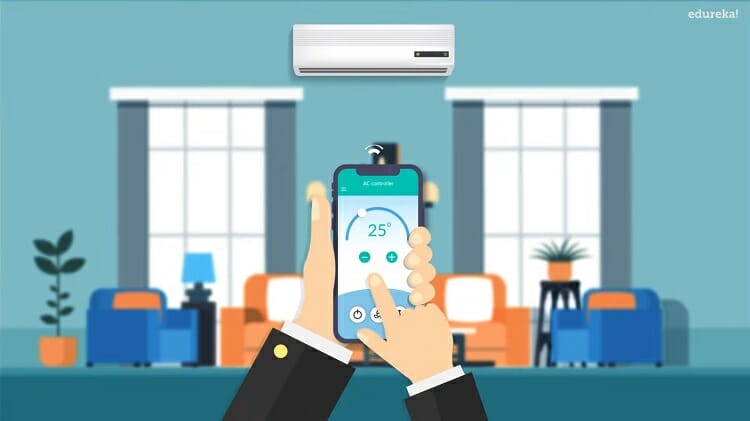 Air conditioners, refrigerators, smoke detectors, lightings, fans, etc. all can be converted into smart devices using sensors and the internet. When these appliances work together in a home we call it a 'smart home'. You can control these commodities even when you are not at home probably by using a mobile app on any smartphone like Android, or IOS, etc; isn't it cool?
Industry
The vast application of the Internet of Things (IoT) and artificial intelligence or AI together with enhanced automation have led us to the era of the 4th industrial revolution. The manufacturers attach sensors like fingerprint or facial recognition systems to products and their components from the production floor to the finished forms. Hence any deviation of functioning of these products can be monitored. Not only that but also what happens is these products are examined even when they are in the distribution chain even to the customers by using bar code.
Transportation Sector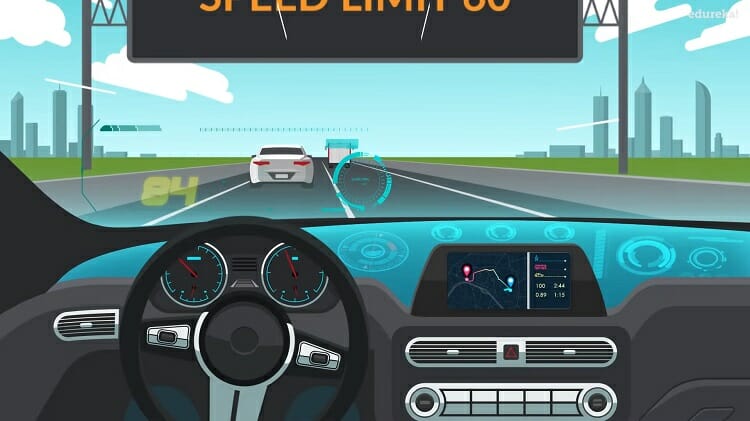 Nowadays cars can tell you what direction to go or what route to take; this has been possible by the use of IoT. Don't be surprised by that, even a car can be run without a driver.
Health Sector
A smart hospital can handle patients better than ever with smart beds and a smart admission system. Devices that are attached to the patients (like pacemakers) can also be used for analyzing health conditions. Or you can use any health application like the mHealth app, etc to real-time track your health condition by yourself which is nothing but using IOT technology.
Agriculture
Seeding, cultivation, in a word whole crops management system, can be improved with the use of the Internet of Things. If a farmer can know about the moisture status of his land by using a moisture sensor, then he can decide when to cultivate.
Conclusion
Internet of things has made it possible to gain better management of resources and information. The automation of devices and machines has created the opportunity to use less and less human intervention, for example, its impact on the business industry like real estate, etc. We also need to be aware of the security risk that is also increasing as we are incorporating the internet into everything. But it is certain that the Internet of things has come to stay in our life. You may also learn about Server meaning in networking as you have already known about all the things about IoT.