Low-Coding App Development Rules
Have you noticed the speed with which various user-friendly technologies began to develop that do not require deep immersion or a long study of new programs? For example, the same site builders, where the html code is replaced by a set of understandable blocks and fields in which it is enough to enter your text and upload images. Or graphic editors that use "smart" algorithms for fast photo processing.
The same approach has been actively used in the development of corporate software. With the help of low-code platforms, companies create the necessary business applications faster, while freeing up a scarce resource of programmers.
The need for hyper-automation and IT improvement has greatly increased, and various businesses have been making attempts to follow these tendencies due to the ongoing restricted availability of developers. Many IT developments use such technology due to the limited amount of good technical abilities and skills. In this way, operational inefficiency continues to be a problem, which is a critical factor in why businesses can't stay competitive in the market. To find a solution to this problem, low-coding and low-code business rules have appeared in order to find an alternative to the ordinary development process.
Interest in low-code platforms (Low-Code Application Platform, LCAP) is developing around the world. Probably, on how CRM won its role in its time: some insisted that these were the most innovative and promising technologies for business, although others did not recognize separate systems, seeing only beautiful interfaces in them. Today, CRM is a must-have for any company.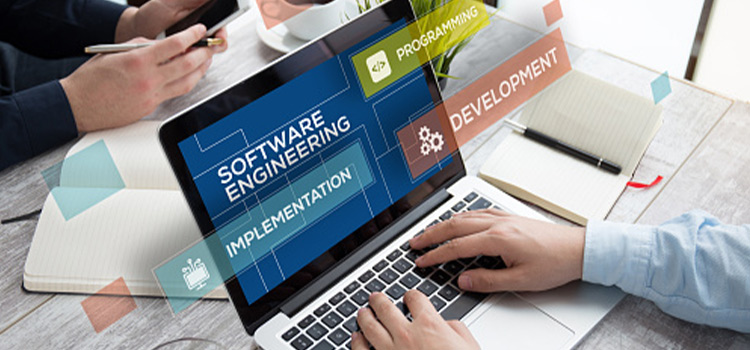 Low Coding in Greater Detail: What Is It?
The used technology stands for the quick application development approach that gives an opportunity to create automated codes and relevant solutions with the help of special sets of visual development. This kind of automation permits users to concentrate on differentiation instead of the more commonly used type of program engineering. As a result, the term is a well-balanced ground, where customers here can still add some code over the automatically created one.
Business process management platforms are an example of apps that use low-code development. These mainly include the next issues:
Mobile and desktop app development;
Instruments related to cross-department development;
Integration of certain plugins;
Special cloud-based innovations, etc.
As a result, it becomes possible for various users of the system to create bots with the use of low-coding rules and an automatic process of code creation.
How Are Business Rules Used by Low-Code Platforms?
Business rules can be accessed from any app disregarding the development ecosystem like JavaScript, among many others. As a result, all apps disregarding the used technology usually apply a usual set of rules in order to take control of the database and improve the rate of data accuracy.
If, however, they cannot be applied outside the low coding companies, you're likely to face certain problems such as duplicate rules, which usually stand for duplicate maintenance. It often leads to possible inconsistency in business rules and principles.
When Are They Applied?
There are many differences differentiating low coding and no coding, and their use cases are also different. In this case, the target audience also varies. In line with the low-code business principles, qualified developers are trying to prevent copying basic code and create more space for complicated issues required in the process of development. This results in greater innovation and diversity in the range of functions. Through the automation of various issues of coding and adaptation of certain principles, it becomes possible to expand the range of talents.
As for the sphere of application, low coding is usually used in mobile and web applications with the business logic of an enterprise level. They are also used to integrate with other types of apps and APIs. Other cases where low coding is used include the following issues:
They are most commonly used to generate systems with greater security that require IT technology;
They are applied to relate to numerous information sources.
All this makes this innovation a better solution than no coding. This also refers to the speed of business operations, where low coding usually requires greater training and more time in order to develop and apply the technology. That's because it provides greater possibilities for customization and remains a much faster method than traditional methods of development.
Subscribe

to our newsletter

& plug into

the world of technology