Is your computer slowing down? Are you assuming that something is consuming resources on your computer? Then it can be Microsoft Compatibility telemetry. Microsoft compatibility telemetry is one of the new services for the users in windows 10. Some of you have already come to know this feature due to your computer technical issues or will know after reading this article.
For this feature, the new users of Windows 10 are facing troubles. Some of the users have already know how to deal with this feature while others don't know. This article is for those initial-level users who know nothing or a little bit about Microsoft Compatibility telemetry.
Telemetry is a process through which collection and transmission of the data to a remote place or technology can be possible.
What is Microsoft Compatibility Telemetry
Microsoft compatibility telemetry is a compatibility feature that collects data about how the devices attached to it and their related software are working and sends this data to Microsoft. For this activity, this feature is the cause of high CPU Usage, GPU Usage, High disk usage. Because of all those activities, the slowdown of computer, program OS crashes happens. It also creates lackings of privacy of data in the computer.
On the other hand, it keeps the windows and drivers up to date in this adverse condition of the computer. It increases the performance of windows. You have also access to delete the Windows update files. To keep the Windows from updating automatically, you can read this informative article.
How to Disable Microsoft Compatibility Telemetry
You can disable this feature by following the process given below:
If your computer becomes slow, then there can be Microsoft Compatibility Telemetry running on your computer. First, you have to be sure whether you have this feature on your device or not. For this, you have to click the Ctrl-Alt-Delete key together from the keyboard. Then task manager will open. Now you will see whether it is running or not, how much resources like RAM or CPU or GPU it is consuming.
Now once you are sure your windows have this feature, then you can follow the process described below to disable it:
· Through Registry Editor
To access the registry editor and edit registry keys, firstly, press the windows & R key together. After appearing in a command box type Regedit & click ok like shown in figure 1: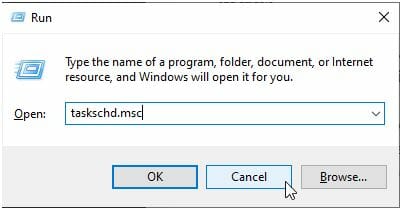 Then you will find User Account Control Window. Now click Yes. After that select HKEY-LOCAL-MACHINE, SOFTWARE, Policies, Microsoft, Windows, Data collection.
Then right-click on data collection and select New, DWORD respectively. The name of the new value will be 'allow telemetry'. After that double click on it & transform it to 0 & select ok as shown in the figure given below:
· Through Group  Policy Editor:
First, you have to press the Windows logo key & R key together in the device. then a command box will appear.
Then you have to type gpedit.msc in that box & click on ok. Group policy editor will appear as below: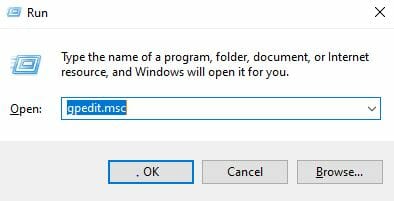 Then Go to Computer Configuration, Administrative Templates, Windows Components, Data Collection & preview Builds respectively shown as in figure 3: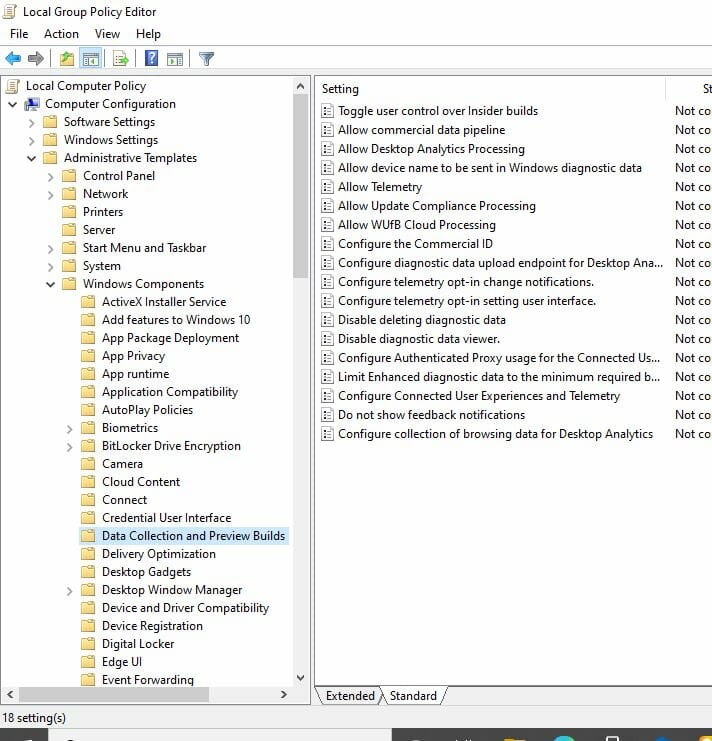 Now from the adjacent panel select & double-click Allow Telemetry on the right panel showed below: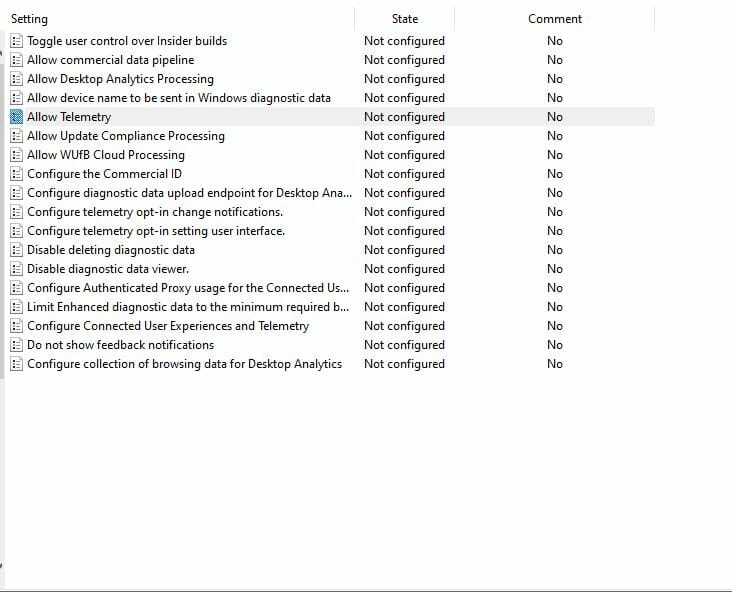 Finally Select Disabled, click OK to save your works as shown in the figure as follows: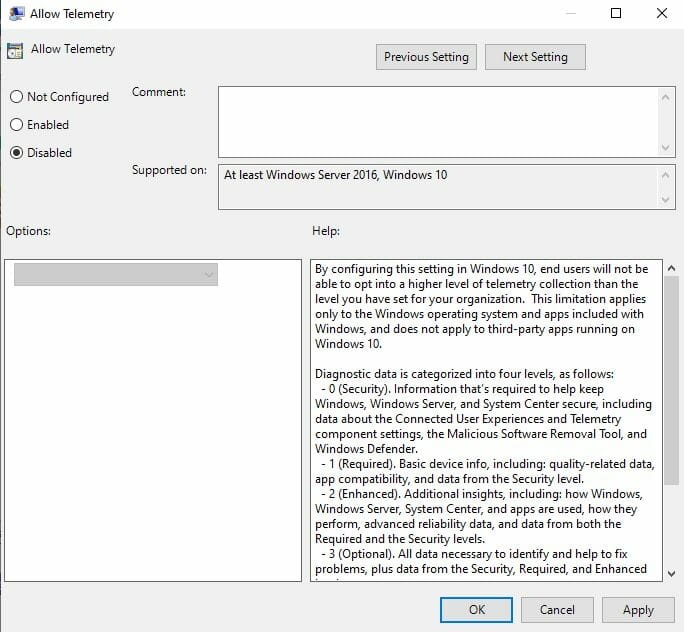 · Through Task Scheduler
At first click on Start. Then a command box will appear. There type Task Scheduler as shown in the figure below: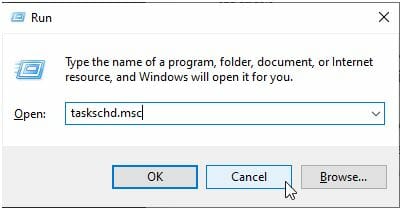 Then Task Scheduler will appear. There you will select Task SchedulerLibrary, Microsoft, Windows, Application Experience respectively as shown below: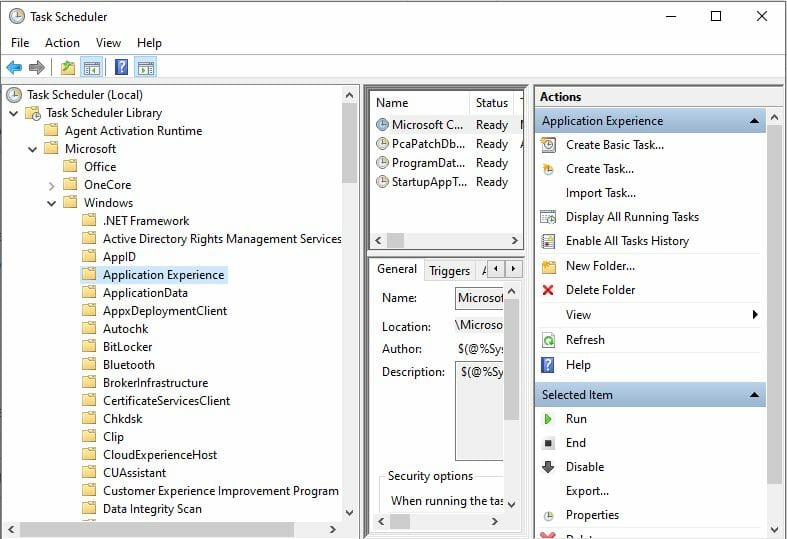 After that in the Application Experience folder, you will find Microsoft CompatibilityAppraiser. Right-click on it & select Disable it.
Conclusion
If you want to share your data stored in the system with nobody automatically, you have to disable Microsoft compatibility telemetry in your computer. Again, if you don't want high CPU usage, high disk usage & a slow-down computer, you have to disable this feature also.
On the other hand, If you want to keep your windows as well as the drivers up to date, well-performed you can enable it on your computer.