Cell phone plans.
Cringy, right? Whenever we hear the term pre-paid cell phone plans, annoyance starts running through our veins. What can I say except it's a "Necessary Evil" (Yeah! I meant to remind you of the song What can I say by Dwayne Johnson).
Mint Mobile – previously known as Mint SIM, however, is a bit different. It seems like they genuinely care about their customers which is kinda weird for a cell phone company (You know I'm talking about you AT&T).
Mint Mobile has been here for years now and it runs on T-Mobile network. It provides great value and setup is also a breeze. But is it worth the switch?
Let's find out together.
What does Mint Mobile has Going for It and What It Does Not
Let's talk about the thing l really liked about Mint Mobile and later on we'll talk about all the things it sucks at.
First and foremost, I just love how much you can save with Mint Mobile. It is definitely cheaper than any other plans you've ever tried. Rather than paying month to month which we typically do, you buy bigger plans to save more money.
What's even more amazing is the fact that it maintains the cost ration for both 3 months and 12 months plan.
So, in case you want to try out everything before you switch permanently, you don't have to pay a surged price. This is something I've personally never experienced. There's also a 6-month plan which is also great. Talk about flexible payment options!
Next is coverage, I pay a lot on AT&T just because it has good coverage. So, I was really skeptical about how thing might turn out coverage-wise. Turns out they have great coverage as well.
I live in an area which is decently populated. But I honestly did not think Mint Mobile could compete with AT&T. It did! Also, I did not drop a single call (job well done Mint).
Another thing that is in favor of Mint Mobile is compatibility, it works perfectly on almost all the GSM phones. This thing helps when you're in a mission to dish out the best android apps, games, accessories, and tips!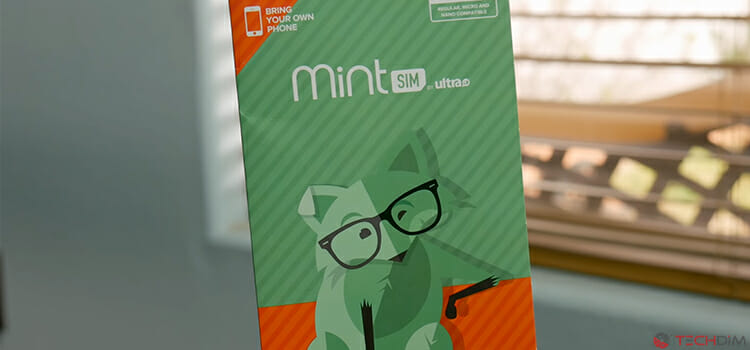 After you are done with all the registration stuff, they send you the SIM card. As long as your device is unlocked, you are good to go.
It 3 different sizes that are packed together in a single holder. Standard, Micro, and Nano all three are there. Just pop out the one you need and you are all set to go.
The most important thing for me was LTE speed. In my area, I hardly get more than 7 Mbps LTE speed with AT&T. However, with Mint, I was getting More than double of that. This is definitely what made me switch to Mint Mobile.
Last but definitely not least, I loved how they do billing. You buy any of the abovementioned plans and start using it. After each month, you monthly quota gets refreshed. And you are only billed after your plan is over. That's pretty cool if you ask me.
It's easier to get billed once than every month in my opinion.
Let's now talk about what I did not like about Mint Mobile.
The one thing that I did not like was how you had to manually setup APN settings to enable MMS features. They do provide a step by step guide on how to do that with a welcome message. But still, in this era of technology, this for me was a pain.
Should You Make the Switch?
In short, if you live in an area where T-Mobile's coverage is good, then by all means switch. As Mint Mobile runs of T-Mobile. Existing T-Mobile users would definitely know whether to make the switch.
If you are still not sure, just try out their 3-month plan and see for yourself. I'm quite sure once you go Mint Mobile, you are never coming back (unless something stupid happens). Trust me, I'd not have done a Mint Mobile Review If I wasn't satisfied to begin with.
A quick note before I leave: Power users should definitely choose the 10GB plan.