Windows 10 itself has many features and systems for its internal problem solving and boosting its system. Such a wonderful utility system is known as MSConfig or System Configuration Utility. By using this, you can make your operating system work faster, even solve many problems surrounding your operating system. Here you will get all this information along with all the methods. So, here you go with the ocean of knowledge about MSConfig in Windows 10. Though its name suggests, all the information and methods both are applicable for other versions of Windows operating systems as well.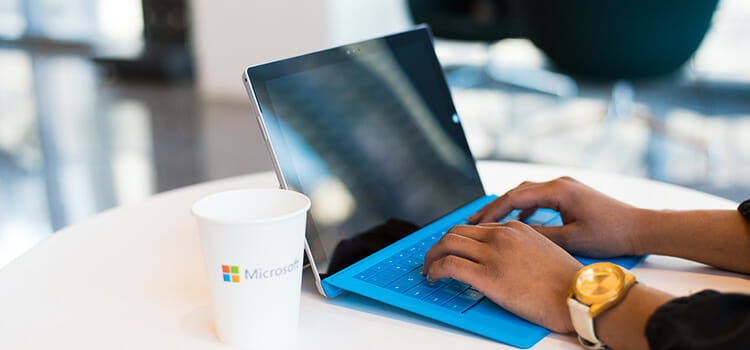 What Is MSConfig?
MSConfig is mainly a diagnostic tool that works for users to help troubleshoot the Windows startup process. It has two official names. One is system configuration that is applicable for Windows Vista, Windows 7, Windows 8, and Windows 10. Another name is Microsoft System Configuration Utility and this name is known to previous Windows operating systems. So, you should know which version of Windows is currently running on your computer. It can handle software disable and re-enable quality, startup selection, services of Windows, boot and drive services, etc. But MSConfig is not available in Windows 2000 though this system utility is in use from Windows 98.
Purpose of MSConfig
MSConfig is used to find out how a computer stars and diagnosis the problems related to the startup process. It is used to recognize what services and programs are loaded when Windows starts. It can also speed up the Microsoft Windows Startup issue.
How to Use MSConfig in Windows 10
There are many ways to have easy access to MSConfig in Windows 10. You can pick any of the methods to have easy access. For this, you have to follow some steps:
1. Use the Search Box of the Task Bar
In this case, you have to type MSConfig or system configuration. After typing, you have to click or top on the search result and you will get the system configuration window.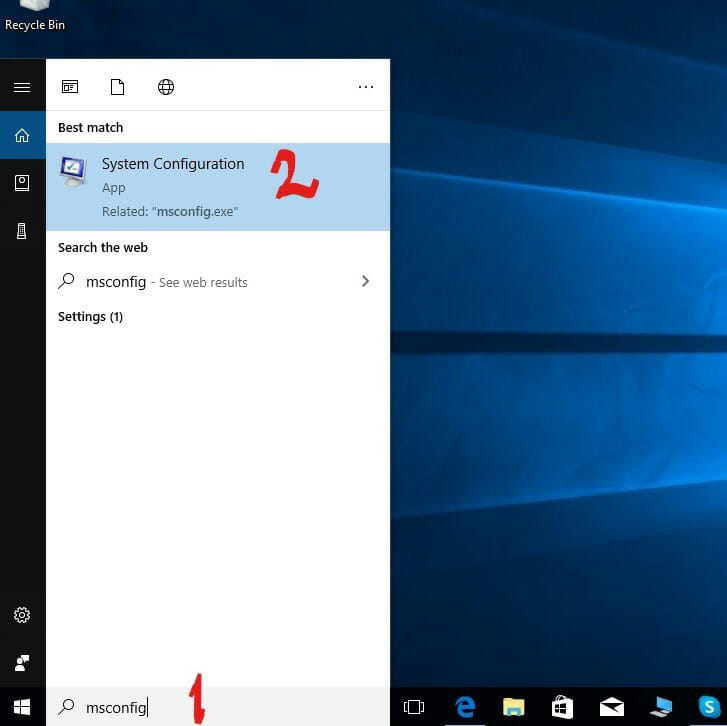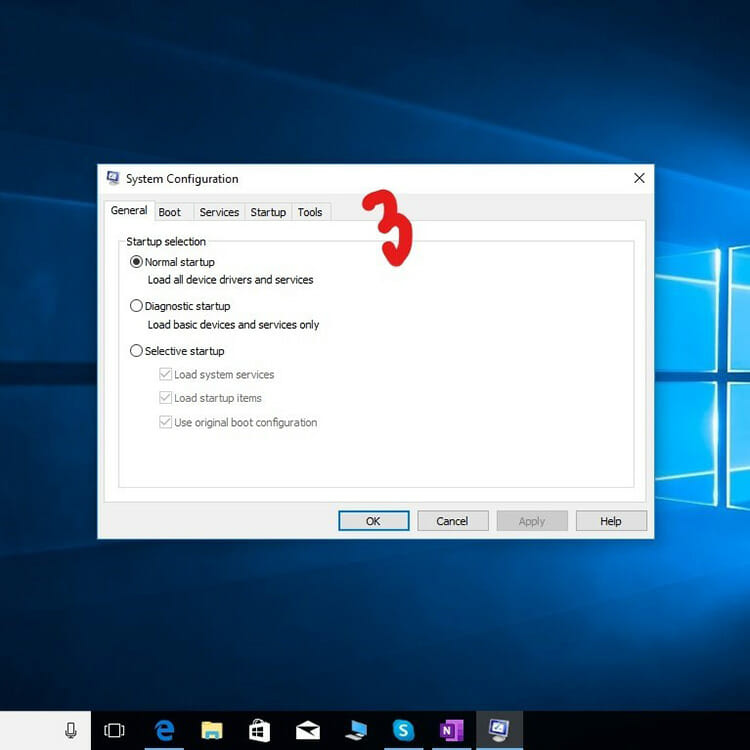 2. Use the Start Menu
You can go to the Start Menu and scroll down to Windows Administrative Tools. Then, you have to tap on that bar and there you will find the System Configuration menu. That menu is the MSConfig and click on that menu, you will get the system configuration window easily.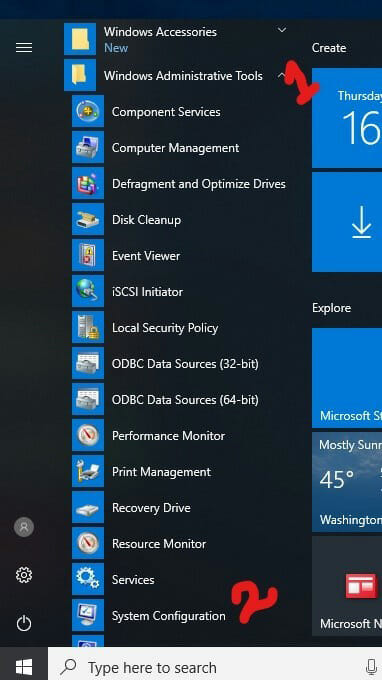 3. Use Run Window
To have the Run window, you have to press Windows+R on the keyboard. Then, you have to type MSConfig on the box and press ok or enter. Here is your system configuration window.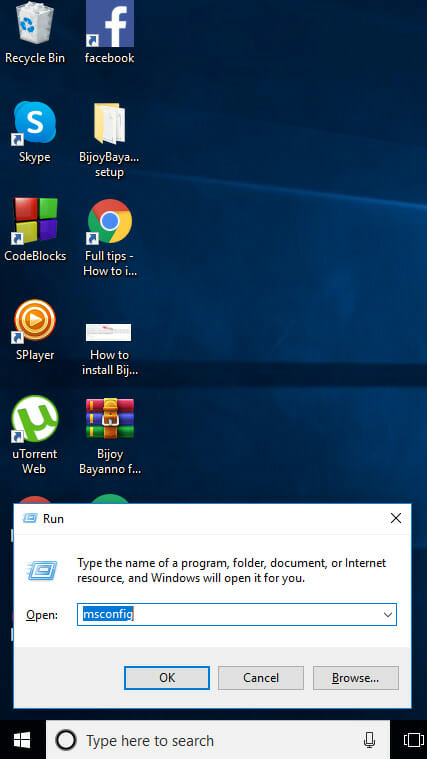 4. Use Task Manager
Press Ctrl+Shift+Esc altogether and you will get the Task Manager tool. On that Task Manager, you will get the File menu. By pressing on that tab, you will get Run new task. Then, you have to tap on that taskbar, type MSConfig and finally press ok or enter.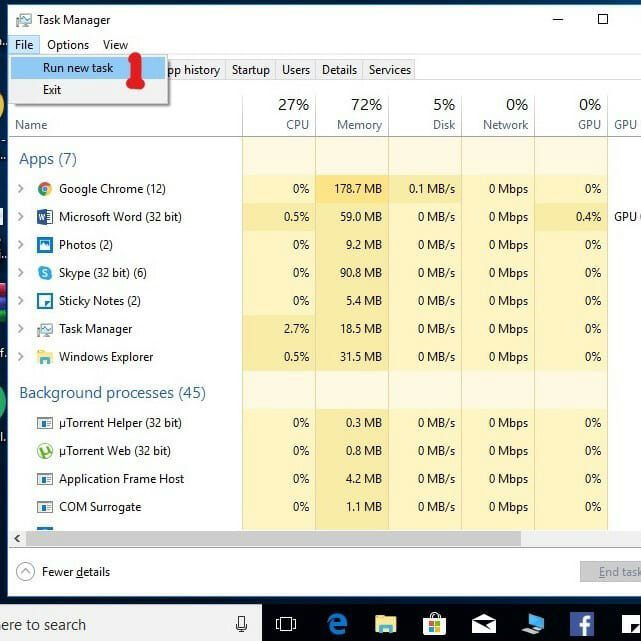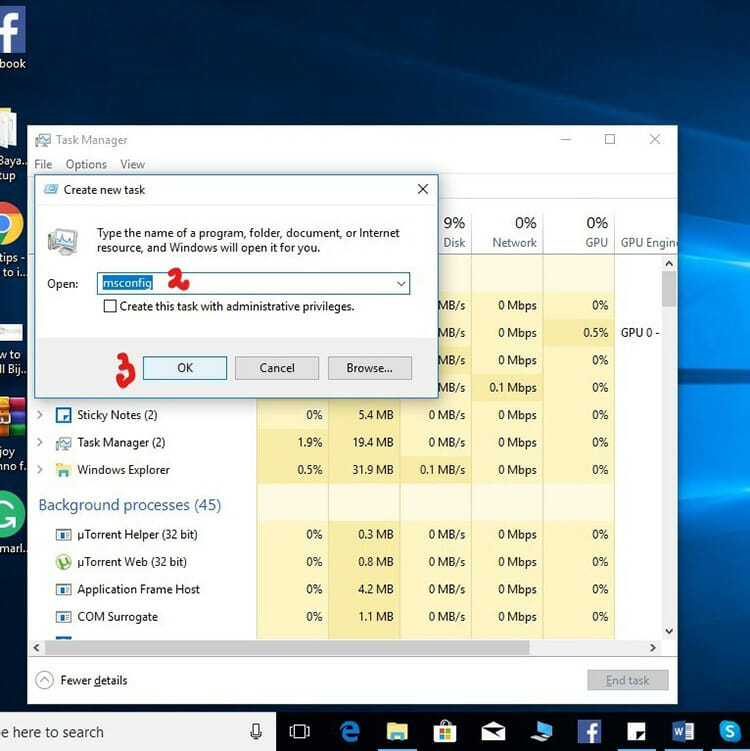 5. Use Command Prompt or PowerShell
In the search box of the taskbar, you can type Command Prompt or PowerShell. Then, you have to click on the result of the search box. After clicking on that result, a new window will appear and then you have to type MSConfig. After typing MSConfig, you have to tap Enter key and then the system configuration window will appear. You can easily clear the Command Prompt Window if it is full of lines which can be irritating.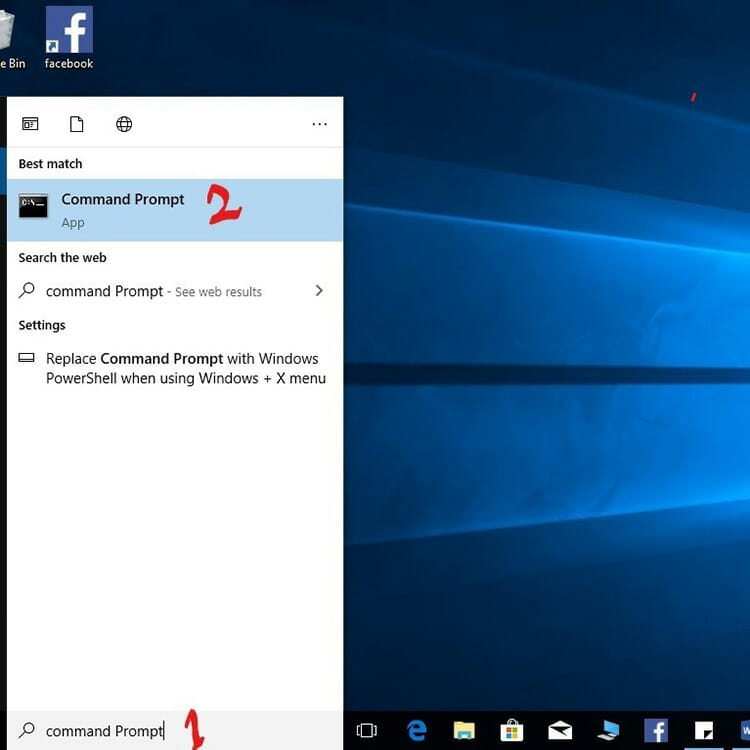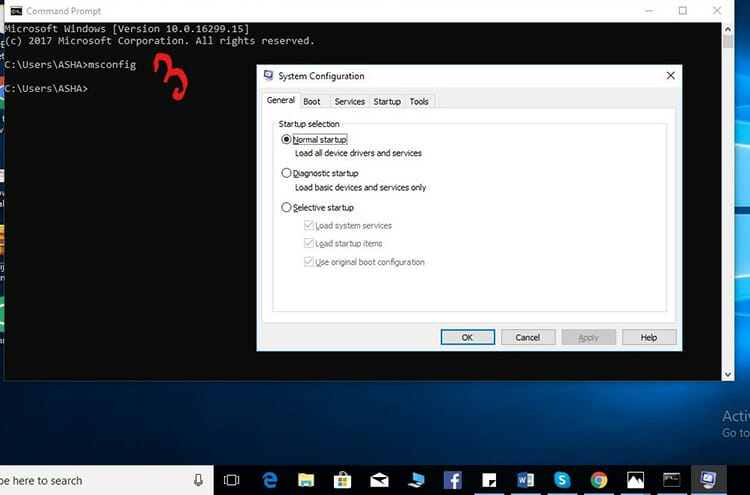 What Can You Do with MSConfig?
After applying one of those ways explained above, you will a get system configuration window with five different tabs.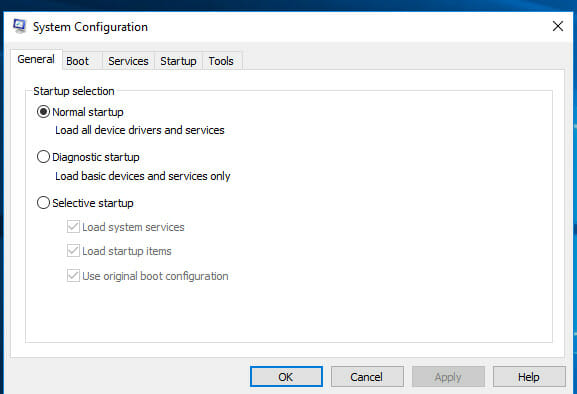 The different five tabs are
1.General Tab
2.Boot Tab
3.Services Tab
4.Startup Tab
5.Tools Tab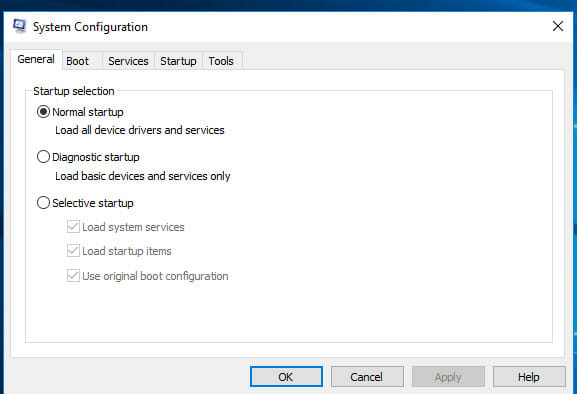 This MSConfig can be said as a virtual doctor and medicine for your pc or laptop that helps you to maintain the fluency and ability of your laptop. All these tabs and various options under the tabs help you to select and figure out the startup of your computer, troubleshoot, and diagnose any problems, disable, re-able services, and tools to work properly.
Now, I am going to explore all these tabs so that you can know what MSConfig is and know how to use it properly in case of any troubleshot. You will also know the effect of making any changes to the options.
Tab One: General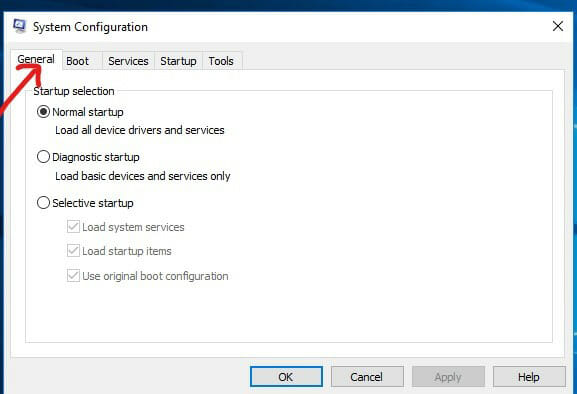 This tab is a default one when you get the system configuration window run. This tab has three start-up selections for you and you can choose any of them according to your needs. After choosing the desired one, that selected option will work from your next startup.
i. Normal Startup
This one is the most effective and casual startup option in Windows. This startup option allows you to start your pc or laptop with all the default and installed device drivers and services.
ii. Diagnostic Startup
This one is required when you need to check whether there is any problem or error in your laptop. For this diagnose, you have to select this one. After selecting this option, whenever you are rebooting your laptop, your laptop will run only with the default basic devices and services. So all other installed ones won't run in your machine.
iii. Selective Startup
As its name suggests, it depends on your preference. In this startup, you again will get three more options to start your pc/laptop up. Anyone of three checkboxes can be toggled by you according to your need and press apply and finally restart your pc/laptop to take the action.
Tab Two: Boot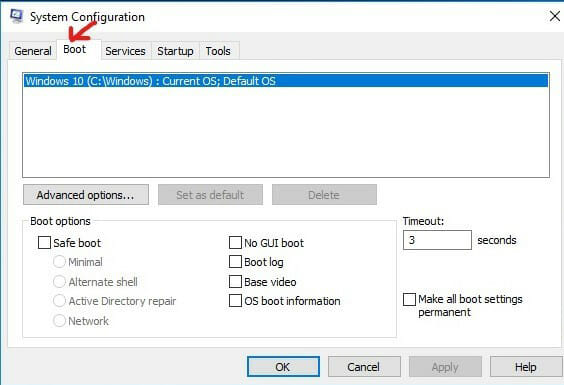 When you tab on the boot menu, a white box will appear with the name of the operating system that is currently using your laptop.
As it mainly shows you the operating system of your machine, it can be considered as the master tap. It can control all the bootup settings of the operating system.
If you want to change the boot-up process of your machine, then you can have various options on this tab. Again, you can have advanced options through this you can easily take care of your machine's hardware.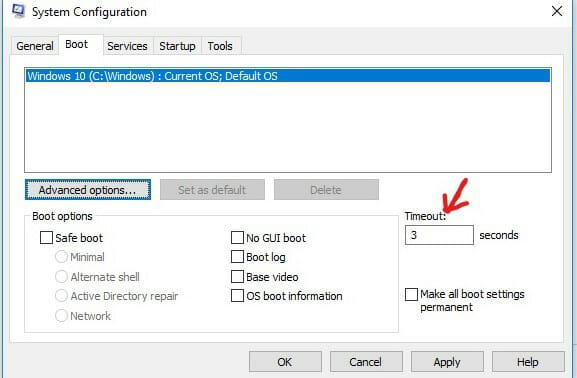 Here is a bar named Timeout. It refers to a certain period in seconds. It tells Windows to wait up to that period and after a certain time, Windows can load the default operating system gradually. By default, this period is 30 seconds, but you can give another period of your choice. To boot faster, you can add 3 seconds timeout and click on the ok button.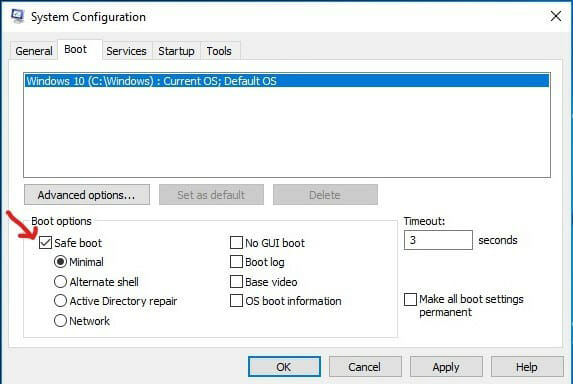 There are many options under the boot tab. You can use any of them according to your needs. If you are facing any problems/errors, you can choose a safe boot with any of the checkboxes. That can help you to solve your problems.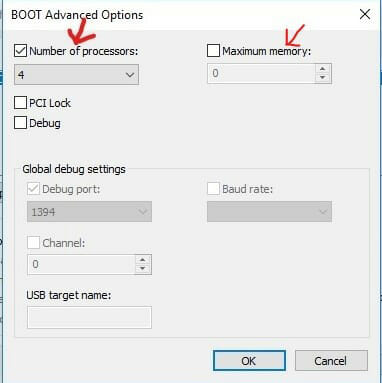 By using the advanced options, you can change the number of operating CPUs that are used in your machine in the next starting up. For faster booting up, you can check the unchecked box and choose the maximum processors number.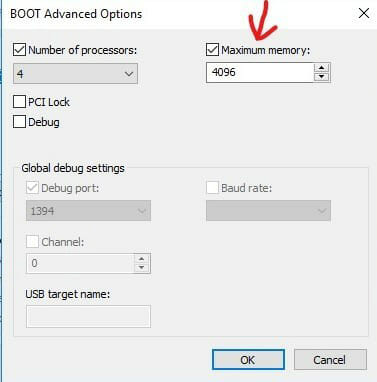 Again, you can define the range of usage of RAM for your machine after your next boot up. If your Maximum memory box in unchecked, you can check it to its maximum range. But sometimes, it is better to keep it unchecked. Look at your operating systems startup and do it checked or unchecked.
Tab Three: Services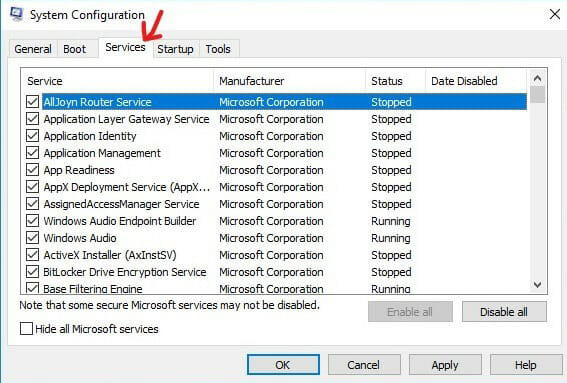 This tab tells you about all the services that located around your operating system and among them which are currently working and which are not working. So this tab gives you an overview of your operating system's services.
You can easily disable the default services so that your stability issues can be easily identified. Again, you can disable all the services by clicking the button located at the right bottom.
Tab Four: Startup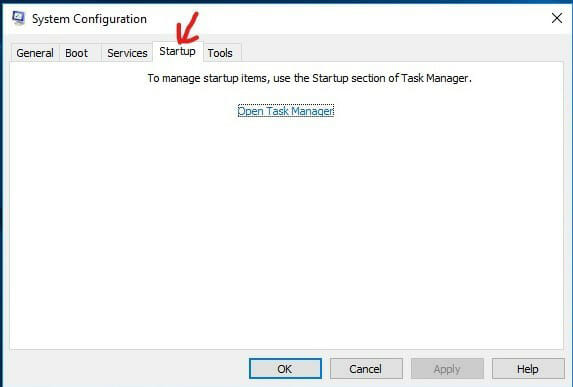 To have access Startup option, you have click on the Open Task Manager box.  Then, you will get the startup option on the task manager.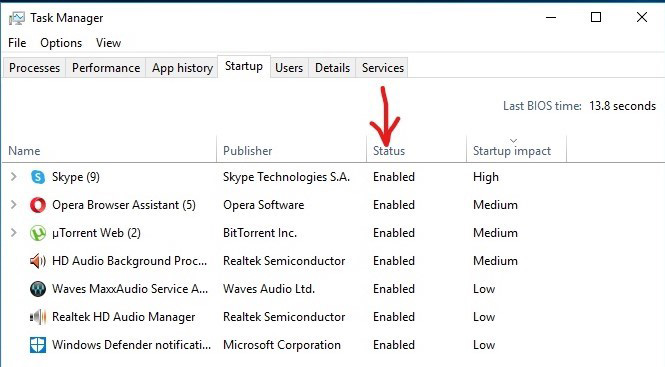 This menu tells you about various startup programs that are enabled or not. You can disable any startup program in Windows if don't want them when the computer starts and also have the choice to enable them.
Tab Five: Tools
You can use it effectively if you are facing problems in using file explorer. By clicking any of the tool name and then in the Launch button, you can get easy access to any of the tools, you want to access.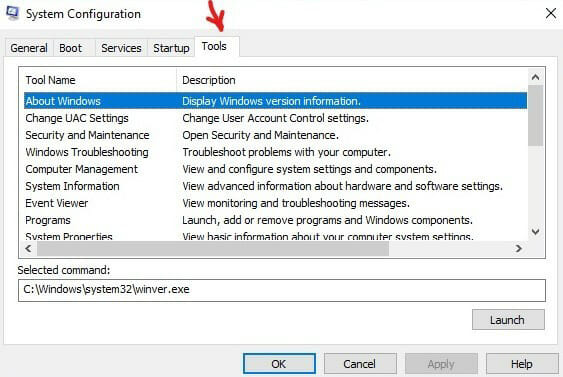 How to Disable/Deactivate UAC with MSConfig in Windows 10
UAC stands for user access control. It is a security feature in Windows which will prevent unauthorized changes to your system.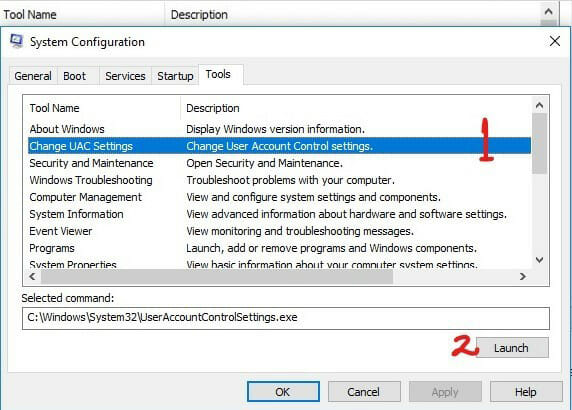 But if you want to deactivate this feature, you have to go to the tools tab. There you will get Change UAC Settings option in the second position. So you have click on that tool name and then on the launch button.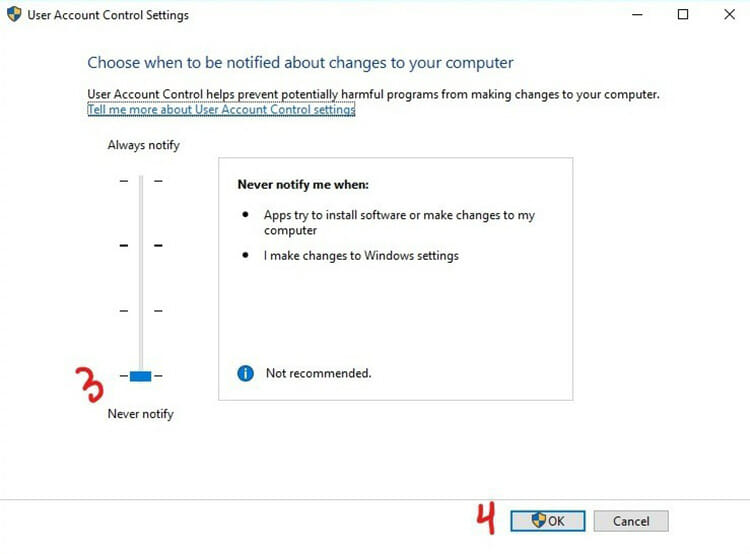 There you will get for options and for disabling you have to click on never notify button and then an ok button.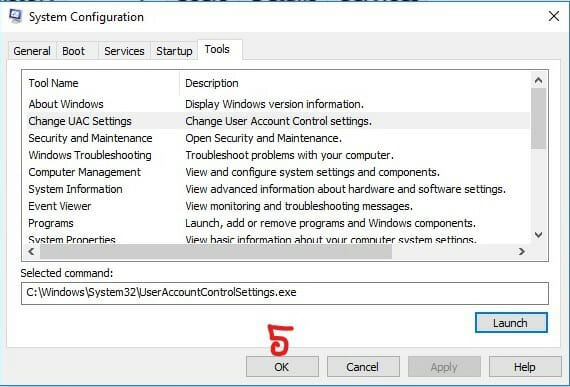 Sometimes, if you don't go to the MSConfig as an administrator, then a box will appear for your agreement if you want to change your system or not. You have to click yes and finally you have click ok button on the system configuration window.
Thus you can deactivate your UAC in Windows 10.
MSConfig from Command Prompt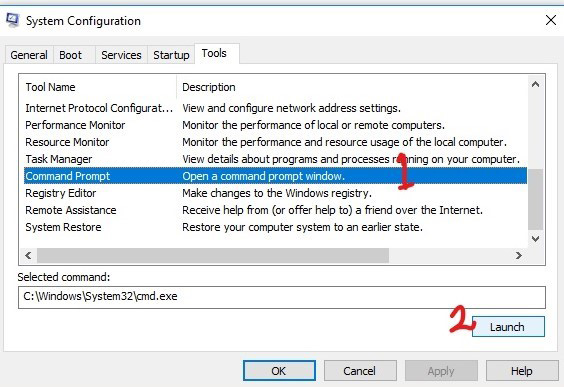 For this option, you again have to go to the Tools tab and click on Command Prompt. After that, you have to click on the Launch button.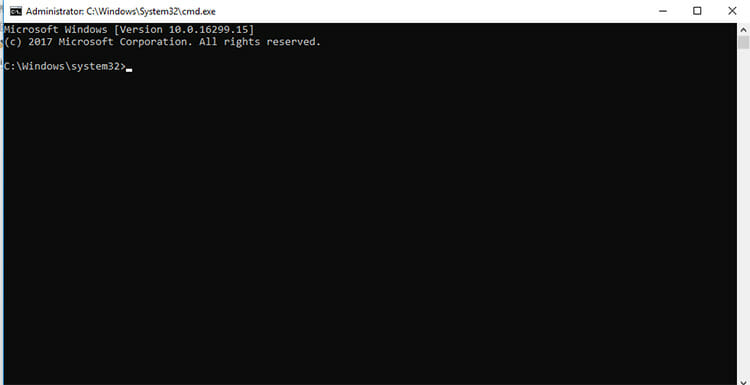 Then the command prompt window will open and then you can use it for your work.
If you want to make change anyone or more than one tabs, then you have chosen the option, click on apply, and finally click on the ok button to make the change applicable on your machine.
If you have enabled safe mode, but don't need that mode anymore, then you have to disable that mode and finally have to boot up your machine casually.
Conclusion
Now you have got a transparent idea of MSConfig in Windows 10, I hope. It is mainly a troubleshooting tool that works for you at your troublesome. It mainly works at the startup period of your machine to diagnose any problem or boot up. From this writing, you can know the method of diagnosis or booting up or anything about MSConfig in Windows 10.