Technology is soon reaching the limit of advancement in the physical environment we live in. Machines can't be shrunk anymore while using conventional production methods. The next big step in the technological world requires interaction and command on more minuscule objects to gain more maneuverability.
Nanorobotics is the way to achieve that goal. This field still lingers on hypothesis mostly but contains enormous possibilities for mankind and their ever-increasing thirst for an upgrade. It is one of the very few topics that will rule the upcoming future and its interests.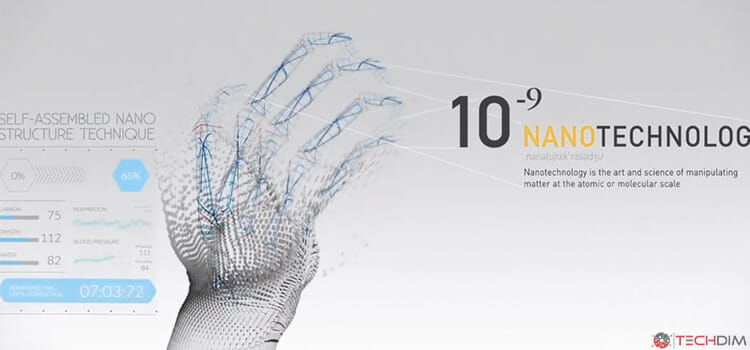 What is Nanorobot
As the name implies, nanorobots or nanobots are simply nanoscale robots. Nanoscale meaning the machines or robots that have sizes close to the scale of a nanometer, which is a meter. These machines are molecular components whose sole purpose is to interact with nanoscale objects precisely, and thus manipulating environments too small to interact with conventional machines.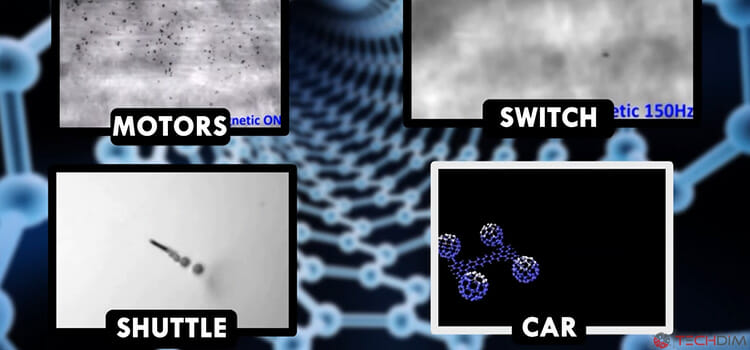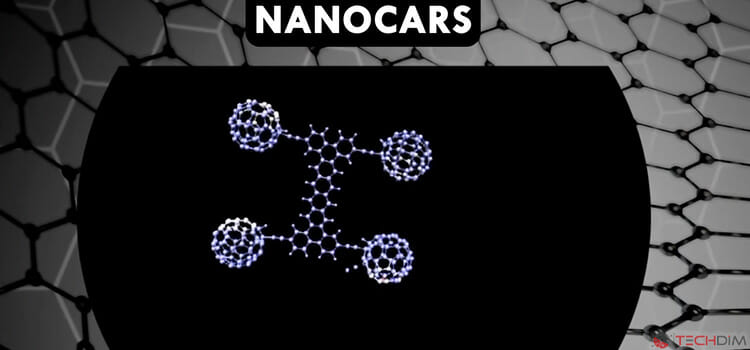 The machines which can interact in nanoscale environments are also a form of nanorobot. For example, an atomic force microscope is large in scale but is still considered as a nanorobot because it manipulates nanoscale resolutions.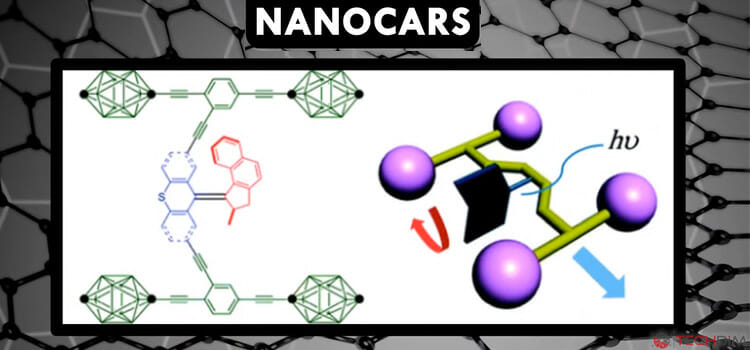 Nanorobotics isn't a new topic and has been talked about for quite a while, but it's still largely hypothetical. Scientists are constantly trying to understand the ways to apply nanorobotics while still being economic. A similar approach named 'Microrobotics' deals with the same situations in a microscale environment.
Difference Between Nanotechnology and Nanorobots
Nanotechnology is the technology to manipulate objects sizing within 1 to 100 nanometers. These objects can be nanoparticles or machines. It is a broader aspect than nanorobotics, which deals with only machines or robots functioning under the nanoscale barrier.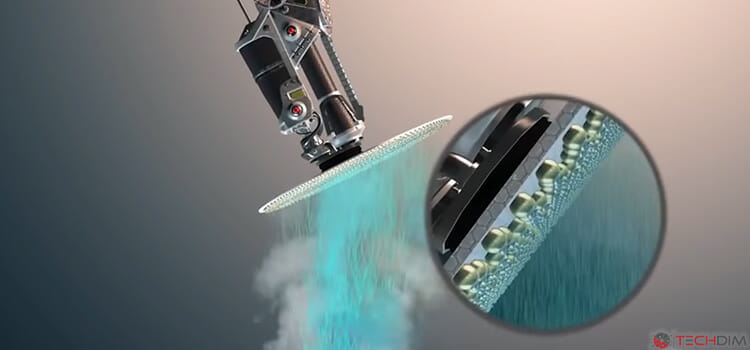 Nanotechnology has already found its way of serving humanity effectively with the production of various liquids, fabrics and other materials for specific purposes. These materials are altered at a molecular level to increase or decrease some of their properties in order to best suit the needs. On the other hand, nanorobots are much difficult to produce and therefore still in its primary stage.
Development of Nanorobots in Industrial and Medical Development
There has been a significant development in nanorobotics in different fields of science and technology. Most o them are used in industries for development, building biochips in chemical labs, and also in the medical industry. Here are some of the implementation our scientists has done so far. 
The 1st Successful Model
Nanorobotics has found a new direction with the launching of the world's first robot on a molecular scale. This robot was made with just 150 atoms of carbon, hydrogen, nitrogen and oxygen. The main objective was to apply nanorobotics to initiate various chemical reactions in some special solutions.
This nanorobot works with inputs carried out by different chemical stages. With the inputs given, the nanorobot can change its shape by positioning atoms to various orders and thus building different components. This model paved the way for further increase research on nanorobotics and build more advanced models.
Biochips in Chemical Engineering
Biochips are one of the latest concepts in molecular biology. The key here is to work as a self-contained laboratory. By performing several biochemical reactions, biochips can be used to detect and diagnose diseases effectively. It can also perform as a viable method to detect bioterrorism, which is now a great concern regarding the fact that it can't be handled effectively yet.
DNA Machine
DNA machines, also known as 'Nubots' (Nucleic Acid Robot) is a type of nanorobot that is made from DNA. Similar machines like 'DNA Walker' are also in the hypothesis. DNA machines are the most effective concept to control and modify mutations safely. They are directly sent into the nucleus to bind with the DNA and repair or modify mutations.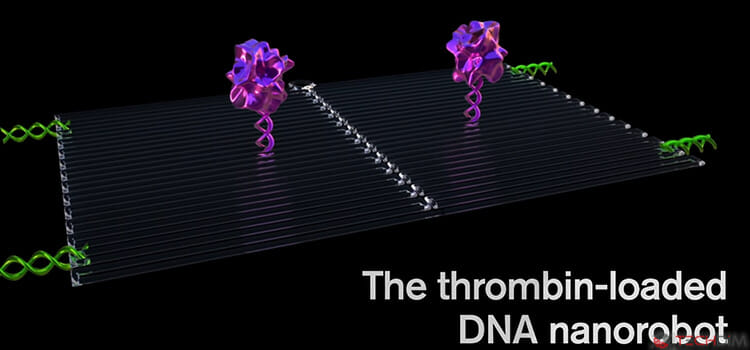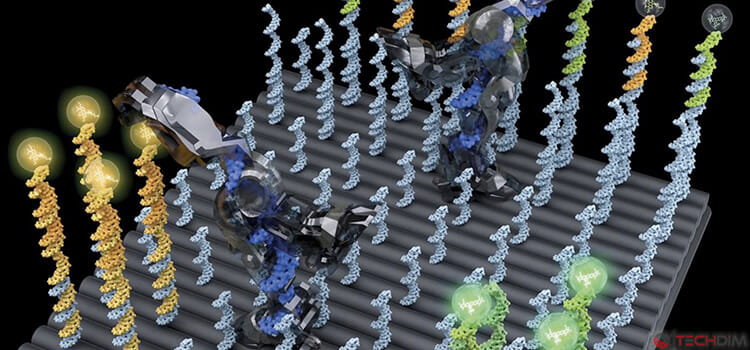 Nanomedicine and Nanorobots
Nanomedicine is a broad field based on nanotechnology, which is the medical application. Still largely hypothetical, nanomedicine can be stated as the future of medical science. Scientists are trying to determine the effects of different nanomaterials on tissue, whether they are toxic or not, and how they will impact on our environment.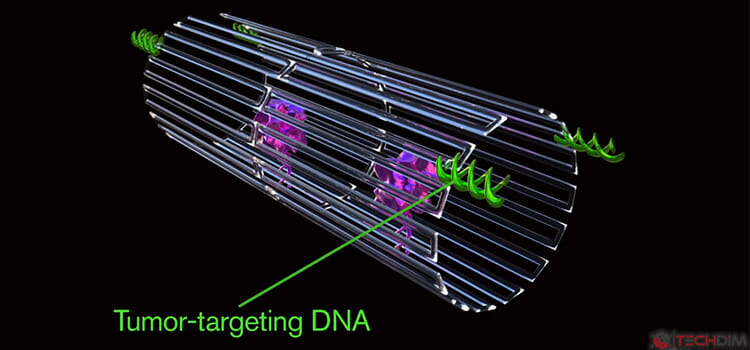 Nanomedicine will deliver more functionalities to medical science. Sensors involving nanotechnology can determine issues more effectively for their scale. Biological machines can be introduced, which will work on specific matters with more efficiency. Newer therapies can be invented if the nanoscale barrier can be conquered.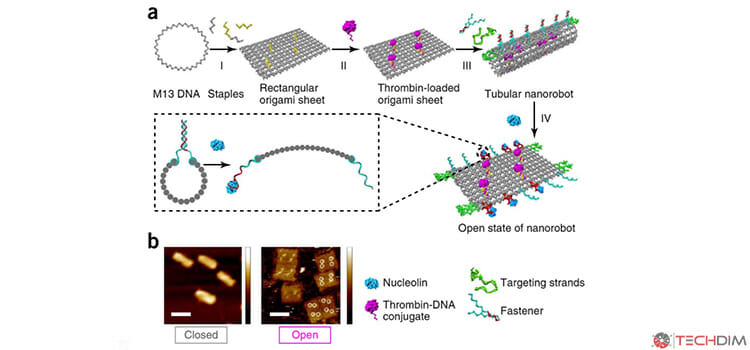 Another very promising application of nanomedicine is the drug delivery system. At present, drugs that are used for medical conditions often cause side-effects. Also, these drugs can be very difficult to deliver to the specific parts of the action. Nanomedicine can solve these problems with the help of guided paths programmed by physicians.
Curing Cancer
Cancer treatment is still one of the greatest issues mankind ever faced. Nanotechnology can be the next big step in cancer treatment. Tumor cells can bind with specific nanoparticles that allow many functional groups to bind with themselves. These tumor cells can be manipulated afterward towards stopping the growth and draining their life-span.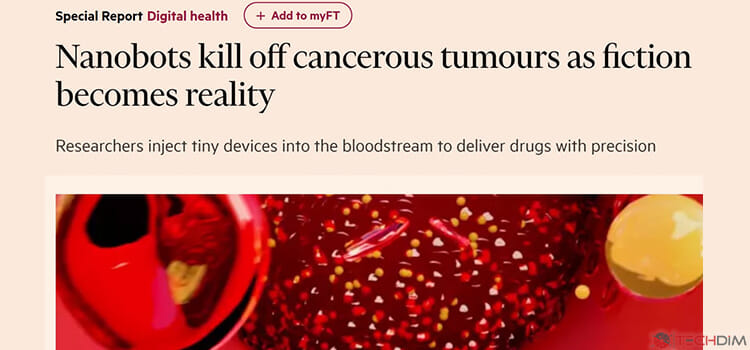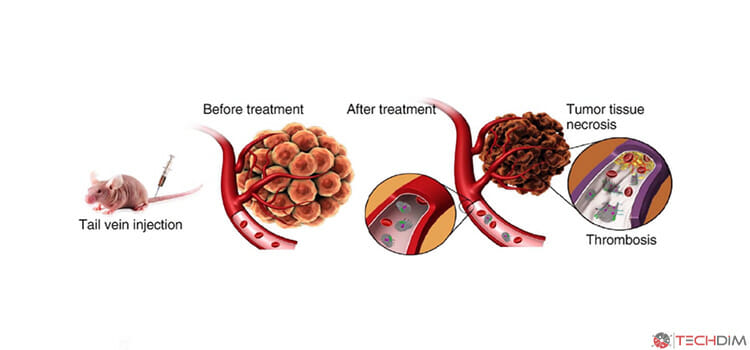 However, nanotechnology is still not functional in cancer treatment because of some limitations. The nanoparticles in action with cancer cells can have no solubility, which can't be determined before the experiment occurs. Chemotherapy also causes resistance to specific drugs, which can be an obstacle but is improving.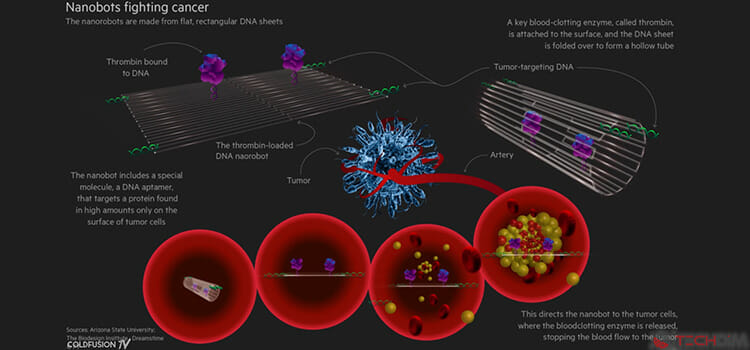 Applications of Nanorobots in Space
Nanorobotics can be used in various space applications. At present, nanorobots are being used in mars. They are helpful to detect smaller life-forms like microbes, their existence, and prehistorical impacts. They are also very useful at the production of oxygen by converting carbon dioxide from the atmosphere. These upgrades deliver better maneuverability and efficiency.
Limitations and Dangers of Nanorobotics
Nanorobots are one of the greatest inventions of mankind. Still, they have some limitations. Due to being highly theoretical, applications in practical life is still very short but improving. The nanoscale objects have to obey rules of quantum physics and can be difficult to apply.
Nanorobotics can also be dangerous at the wrong hands. Nanorobots can be used to harm people or even a large area undetected and effectively. Nanotechnology in military warfare is an application of the dangerous side of nanorobotics. The conventional defense system simply can't cope with it.
Frequently Asked Questions
Who came up with nanobots?
Physicist Richard Feyman first referred nanobots or nanorobots in 1959. In his popular talk "There's Plenty Room in the Bottom", he mentioned how nanobots would cure heart diseases. Scientists like Robert Freitas and Robert Wood, later on, worked on the practical invention of nanobots later on. 
How do nanobots enter the body?
Nanobots can enter the body by either ingesting them or by injecting them directly into the bloodstream. They then will travel to the source of their destination, cure or destroy the threat, and self-degenerate in a harmless way. 
Can nanobots be hacked?
No. Up until now, nanobots can not be hacked. But scientists are insisting to regulate and processing laws to regulate the use of nanobots and their destructive usage. 
Can nanotechnology make us immortal?
No. But the study of generating new cells and replacing the dead ones from within the body is still undergoing. Not to talk soon, but it might be developed in the near future. 
Conclusion
Despite the limitations, nanorobotics is the future of technology. With the right steps and applications, it can be a blessing to humanity in medical science, chemistry, agriculture, and various other fields. Scientists are working hard to sort out all the limitations of nanorobotics, and hopefully, soon nanorobots will change the world.