Our TV viewing experience has changed to a great extent during the last few decades. Modern TV manufacturers have come up with newer and newer technologies to make pictures more realistic for the viewers. TVs with big boxes of electric guns have evolved and now we are seeing big-screen modern TVs which are so light in weight with high picture quality. UHD, QLED and OLED TVs are the most technologically advanced ones. QLED vs. OLED vs. UHD, these terms may confuse you. We will try to figure out the working principle, relative advantages, and most importantly the basic differences in this article. This may help you choose between QLED, OLED, and UHD TV in case you want to buy one. You can learn about CRT and LCD monitors here.
What is QLED?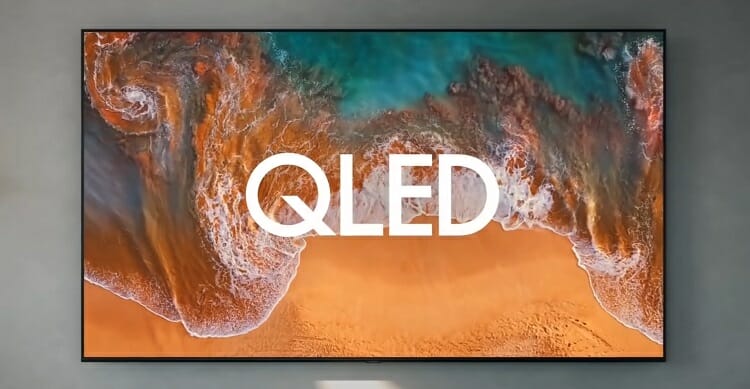 QLED (=Quantum Light Emitting Diode) TV is an advanced form of LED TV. Before we focus on QLED TVs, we must know how a LED TV works. You might be surprised to know that even a LED TV requires LCD (=Liquid Crystal Display) monitor. Then the question comes, why is not called an LCD TV, and what are the differences between LED and LCD? Because there is a major difference, an extra layer of the light-emitting diode is used herein LED TV which did not exist in LCD TVs. The diodes actually produce light which then hits the pixels of the monitor.
Now that we understand the working principle of moderns tv like LED TV, let's move on to another modern tv technology, the QLED one. Its working method is similar, the only subtle difference is that very small particles which are called quantum are used for producing light. This quantum source can produce brighter and sharper light; hence picture quality is much improved in comparison to the normal LED TVs.
What is OLED?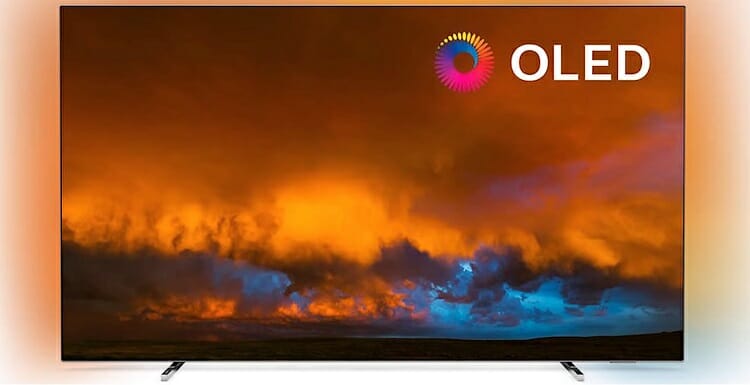 Don't get confused with the letters 'Q' and 'O'. Although QLED and OLED (=Organic Light Emitting Diode) both seem to be similar as per the name concerns, there is quite a good difference in their working principle. OLED displays do not require either the LCD monitor or the extra layer of diodes to work. So how OLED TVs produce pictures? The pixels of the monitor of the OLED TV is actually capable of emitting light. These pixels are charged up and millions of colors are seen by us in the form of still or motion pictures. Many modern TVs use this technology for cost-effectiveness.
What is UHD?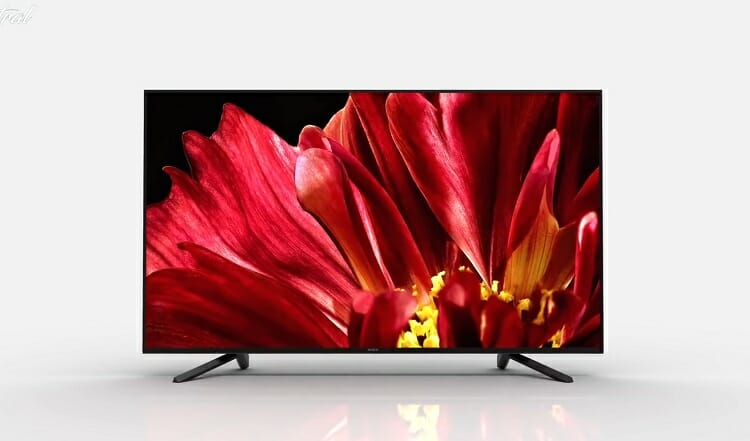 UHD TV is not as new as the QLED or the OLED TVs. We all know about HD TVs, right? UHD TV is just the ultra-version of high definition TVs. UHD TV is the next generation of 1080p full HD TV. Sometimes the terms UHD and 4K TVs are used interchangeably; a UHD TV possesses almost all the characteristics of a 4K TV. Even you can use a 4K HDMI splitter or other technologies to transmit your 4K to other 4K monitors or TVs. Now that 8K TVs are coming on the market, we can call them ultra-ultra HD televisions.
QLED TV vs. OLED TV
QLED vs OLED vs UHD is prominent not only in terms of working method but also in respect to the two's pros and cons. Take a look at them-
1. Working Principle: QLED TV requires an LCD monitor and a layer of light-emitting quantum for it to work. OLED TV needs not any of them; rather a set of self-emitting pixels is enough to work.
2. Brightness: As quantum particles are capable of emitting a string of bright light, modern tv like the QLED TV screen is more colorful than any other TVs including the OLED one.
3. Contrast: OLED TV is better at gaining a good contrast. The self-emitting pixels can be turned off whenever it is required, hence producing grey to go completely black. This advantage does not possess by the QLED TV. So, in case you are a fan of horror movies, OLED TV is the best you can hope for.
4. Viewing Angle: Modern TVs are getting good day by day in terms of viewing angle. QLED TV is excellent when you watch the TV sitting right in front of it covering the central part. What if the viewers are many and some of them have to watch the TV from the corner side; in this case, OLED TV is the one you want because the screen angle is such that it can cover all the corners.
5. Manufacturer: QLED TV is basically the invention of Samsung Company whereas OLED TV is the product of LG Company.
Now, we hope you know about QLED vs OLED vs UHD and their working principles.
QLED TV vs. UHD TV
All the features of the UHD TV can be found in the QLED or even in the OLED TV. But there are some advanced technologies that are not present in UHD TV. QLED TV uses a slightly different technology with quantum particles to make the screen brighter than ever before; on the other hand, UHD TV functions with the basic principle of normal LED TVs. There is one advantage if you want to consider the price tag of the two. UHD TVs are cheaper compared to QLED TVs. Most modern TVs now use QLED display technology.
OLED TV vs. UHD TV
If you already have an OLED TV, then don't even think about UHD TV which actually lags in technology. You can get the 4K experience with the OLED TV as well. OLED TV produces sharper pictures than any of the TVs. If you get confused about which TV is the best one for you, you can read this article. We hope you will be able to remove all the confusion from your mind.
Though you can buy different types of TVs, all other functionalities like hooking up an antenna to your TV. Modern TVs use HDMI for output. But if you have a TV that is good enough for you but doesn't have HDMI output, you can hook up the cable box to the TV without HDMI cable output. You can also connect a coaxial cable to the TV if it doesn't have Coax input and can also connect the antenna to the TV.
Conclusion
General customers may get confused with all the new terms relating to television. The article was presented for clearing up the conception of QLED vs OLED vs UHD TVs. In summary, both the OLED and QLED TVs have got features of UHD TVs; and when it comes to OLED vs. QLED we must look into the relative pros and cons they possess before choosing anyone.