Looking at the developments made in space transportation lately, we get a feeling that space tourism is closer than we're imagining, especially since governments have become more open to collaborating with private space technologies companies.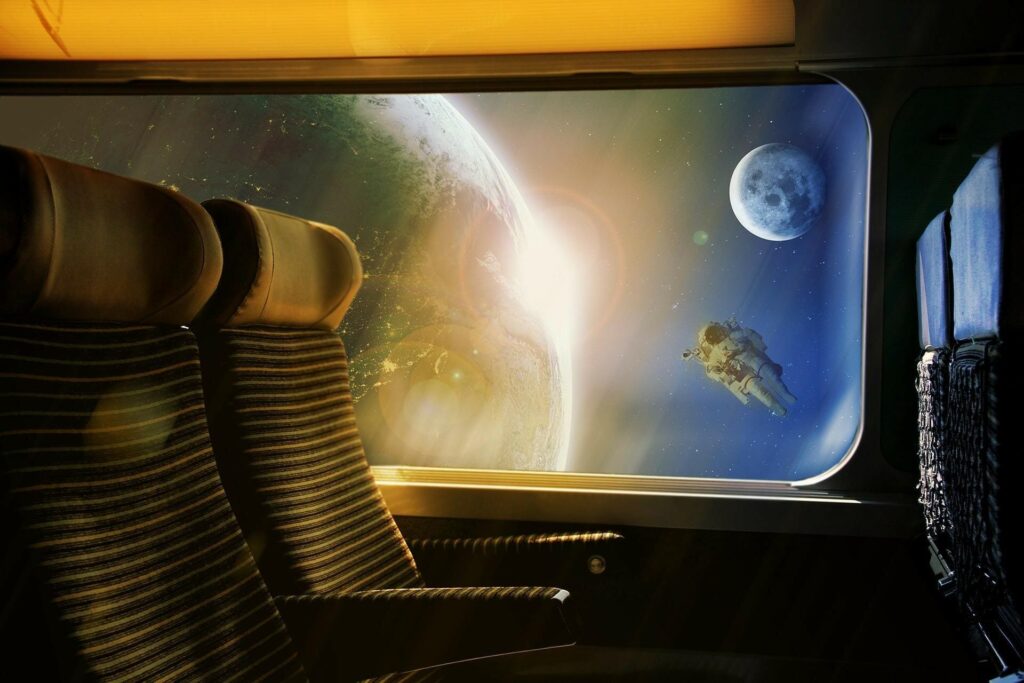 Space air transportation is something that we're already doing. With orbital launch vehicles such as the Skyrora XL, we're out there and turning transportation in space into something ordinary every year. You might ask yourself, "Just what is space transportation?". To develop a space transportation definition of your own, it's important that you know what a space transportation system is.
An Insight Into Space Transportation Systems
Designed for commercial space transportation, space transportation systems are nothing else but rocket-propelled spacecraft. However, they're more than just vehicles, seeing they use the most advanced systems to achieve superior ease of operation and incredible versatility. Many people wonder which part of the space transportation system is not reusable? You should know the number of elements thrown away in such a system is minimized to a possible minimum. This is done to reduce costs and increase spacecraft's versatility when it comes to carrying cargoes.
How Does Space Transportation Happen?
To date, it's not possible in space transportation to place significantly large payloads into the Earth's orbit at 22,400 miles above the surface by using only one launch vehicle that has a reasonable size. Sending loads into our planet's low orbit takes place in 2 steps that involve using two different types of vehicles designed for such purposes. In the first step, payloads (people or cargo) are lifted from the surface about 150 miles up into the low Earth orbit (LEO). When it comes to the second step, this involves lifting the payloads from here to the geosynchronous Earth orbit (GSO or GEO). The first step is all about having maximum rocket thrust because the planet's gravity well is very powerful. The ship has to withstand incredibly high temperatures that are known to occur when entering the Earth's atmosphere. Otherwise, such spacecraft would not be reusable. Besides, any space transportation vehicle must be easy to guide and control through the atmosphere so that it can safely land at return. And all this has to be done without spending too much money or time and without wasting materials.
LEO to GEO
For space transportation costs to be reduced, the Earth-to-orbit vehicles must be as large as possible because the more their size goes up, the more the ratio between their structural weight and the weight they're carrying decreases. Gross weight is then devoted to the vehicle's payload, so more exactly, to the cargo and its rocket propellants. As mentioned above, space transportation takes place in 2 steps, so the second trip from the LEO to GEO is made with a completely different ship that can operate in a space vacuum and doesn't need to have an aerodynamic shape. This ship is for deep space transportation and operates either on the rocket engine it is equipped with or, as it happens most of the time, on the orbit's weightlessness. Next, there's a big difference between how this space transportation vehicle and the one used to reach LEO are built and designed. First of all, deep space ships don't have rocket engines with a tremendous thrust, meaning they can be smaller in size. Lower accelerations of their operations make it possible for engineering economies in their structure. This type of space transportation vehicle is often referred to as an orbital transfer vehicle.
The Payload for Space Transportation Systems
Both space transportation vehicles presented above can carry two types of payloads. These are people and cargo with supplies and materials. During transit, the payloads have to be tended to differently. For example, people need to travel in pressurized and temperature-controlled environments, not to mention they can't be subjected to accelerations that exceed three gravities. Moreover, they require sanitary and feeding facilities, especially if they're going on trips that last more than 2 hours. On the other hand, everything is much easier when it comes to cargoes consisting of supplies and materials, seeing that these don't have to stay in pressurized or temperature-controlled conditions most of the time. They also permit higher boost accelerations, meaning they are more efficient in how the rocket propellant is used.
Space transportation vehicles are made of aluminum because this material is very lightweight and, at the same time, sturdy. They have special thermal protection tile layers so that they can safely enter the Earth's atmosphere when returning home. Todays' space transportation vehicles are truly masterpieces of technological advancement, not only because they're designed to withstand the harshest conditions but also because their control, guiding, and environmental systems are programmed with millions of intricate software code lines.