The field of robotics has been made famous by science fiction however technological advances have made robotics a reality. Robotics is a combination of the field of engineering and science that involves the design, construction, and operation of robots that can carry out tasks independently, aiding humans. There are numerous applications of robotics in the domestic, industrial, commercial and military arenas and endless potential. Robots can be used to carry out repetitive tasks, activities in dangerous environments and such processes that require long consecutive hours of work. Incorporation of artificial intelligence and machine learning with robotics is resulting in more intelligent and independent robots that can conduct a wider range of activities.
Although the robotics market initially consisted of major global service providers such as Fanuc, Yaskawa, ABB, Kawasaki, Nachi and Kuka, startups are also making their presence in the market. According to the current robotics market size the value of the market is expected to reach $68 billion by the year 2020, growing at an impressive CAGR (compound annual growth rate) of 14 percent. The increasing demand for industrial robots, collaborative robots and advancements in robotic technology is driving the growth of the market. The five major markets for robotics are the US, China, Japan, Germany and South Korea which contribute to around 75 percent of the global sales volume. The further expected growth of the market provides plenty of opportunities for startups in the robotics market.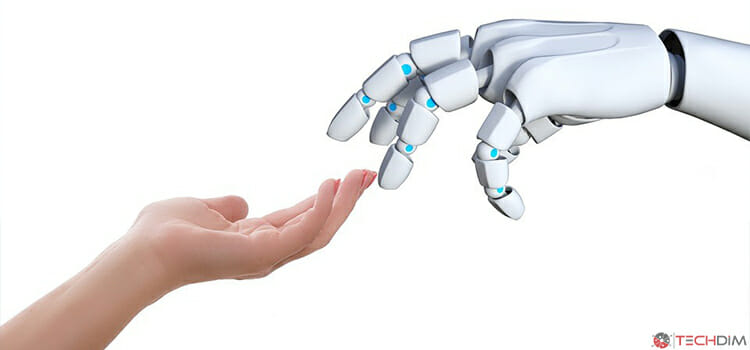 How to Thrive Your Startup in the Robotics Market
In order to have a successful and thriving startup in the robotics market it is essential to have a comprehensive business plan, identifying potential clients, analyzing the market trends and competition, and a plan of action. Starting a business specifically in the robotics market involves considerable investment as the costs for setup and initial productions are substantial. Cost components for robotics involves expenses for mechanical and electrical parts, labour costs, software costs, peripheral costs and systems engineering costs.
Target Client: The most important aspect of launching a successful startup in the robotics market is to decide which application of robotics the business will cater to. Since the 1960s, industrial robots have been the most commonly used robots and are employed in industrial manufacturing on a large scale across a variety of industries. The automotive industry is one of the largest users of industrial robots. Robots are also useful for agricultural purposes, reducing the need for human labour. In the field of medicine, robots are used for their precision ability which drastically reduces the risk of human error. In mining robots are used in mines and caves where the environment would otherwise be harmful for humans. The popularity of robots in domestic environments is also increasing, as robots become more easy to use and convenient.
Technology to Be Used: Robotics is a general term that can include simple robots programmed to perform simple tasks or even advanced robots equipped with artificial intelligence and machine learning capabilities. Robots these days can also be equipped with human-like qualities in terms of learning ability, flexibility, object recognition and overall intelligence. Collaborative robots or 'Cobots' are also growing in popularity, as they are capable of working alongside human workers and aiding them, without posing a hazard to humans. Another popular technology in robotics is the development of the Internet of Robotic Things (IoRT) through which robots can assimilate data from different sources and decide and/or proceed with a suitable course of action. The technology adopted by a startup in the robotics market will influence the production capabilities, the clientele and the criteria for hiring production experts. It's also important to select such a robotics technology that will continue to be viable in the coming years.
Challenges: When starting any startup it is essential to also consider the challenges in the field and be prepared to combat them. In the robotics market, a key challenge is meeting the high costs involved in the production of the robots, regardless of the end use. Another significant challenge is to find qualified experts and professional to oversee the design and production of the robots. A further challenge is to identify the best technology suited for the robot and startup that will continue to remain valid in the market. While developed economies are mature markets for robotics, emerging economies are yet to adopt robotics in large scale.
Conclusion
The overall field of robotics is growing at a rapid pace and there are immense possibilities. Although initial costs of setting up and production may be significant, if well-researched, these costs can be mitigated against incoming profits. Robots are increasingly being used across all fields and the applications are set to expand further. In order to have a thriving startup in the robotics market, entrepreneurs should conduct thorough research and have a comprehensive business plan in place.