Microsoft Office 365 is cloud-based storage that aids productivity and collaboration in a business setup. It is now the optimal choice over on-premises storage solutions for any business size.
Microsoft uses an expert-guided technique called tenant-to-tenant migration that helps companies move their business data to Office 365. Explore what your business needs to know when transferring data and prevent zero data loss and downtime.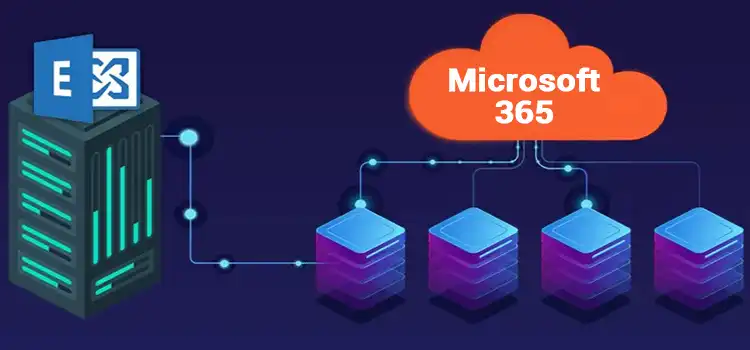 Why Should Businesses Prioritize Migrating to Office 365?
Any business aims to improve operations and reduce costs. But limitations can prolong progress. 
Here are five reasons why you should use cloud-based storage, like Office 365, and get expert help when doing data migration.
1. Trusted Security from Microsoft
Microsoft invests in reliable research and development (R&D) to produce robust security infrastructures. 
That includes data encryption, intrusion detection, and threat management. So, there's no need to worry about data threats and breaching.
2. Efficient Licensing
MS Office 365 uses a per-user basis license. It means businesses will only pay for the number of users using the software. With that, there will be fewer administrative overhead costs.
3. Uninterrupted And Synced Productivity 
A cloud-based suite needs internet access for synchronization, like in MS 365. It has an offline mode so users can access and edit their documents in case of wifi issues. 
Any edits will sync with the cloud-based version once the internet connection is back. Even its name means employees can access data anywhere, 24/7, 365 days a year.
4. Advanced Collaboration
The 365 suite has more collaboration tools for efficient team progress. For example, SharePoint allows easy creation of team sites and document sharing. 
Likewise, Microsoft Teams enables video and audio conferencing, screen sharing, and instant messaging.
5. Adjustable To Your Business Needs
Its diverse applications or plans are perfect for the changing needs of any business. For example, they allow clients to select which data to migrate. 
They also provide the choice of gradual transfer or all at once. 
How To Transition From On-Premises Storage To Office 365
All data starts from hard copies in filing cabinets to soft copies on hard drives. But today, small to large-scale companies realized the value of cloud-based solutions. 
Keep a competitive edge by transitioning from on-premises data to MS Office 365. Here are some essential strategies:
1. Assess And Analyze For Readiness
Before anything else, check existing infrastructure and data to ensure the company's readiness. It will also help ensure which on-prem to Office 365 migration to do, like the following:
Cutover Migration is a simultaneous transfer. It is suitable for small businesses with less than 2,000 mailboxes.
Staged Migration is by batches. That is appropriate for medium-sized organizations with up to 50,000 mailboxes.
Hybrid Migration combines on-premises exchange with Office 365. It is ideal for larger organizations with more than what staged migration can handle.
Additionally, inspect any customizations or third-party integrations that may get affected during migration. Then, compute the total data size to help plan a proper scope of work.
2. Data Segregation 
After the assessment and analysis, move on to applying scopes of migration. It includes naming which should be cloud-based and which should only remain on-site. 
To do that, identify which data is active or inactive. Or which is for compliance or regulatory reasons.
For example, there is no need to migrate data that gets rare access or exceeds its retention period. Instead, consider archiving or deleting this data.
3. Plot a Migration Timetable
Remember to create a detailed timetable that includes all migration stages. 
Add the details of data assessment, segregation, testing, and user training. It should also have contingencies if delays or issues arise during any task.
4. Sustain Communication Plan
Clear communication with stakeholders is crucial during the migration process. 
To aid in this, you must have a communication plan alongside the migration plan, expected outcomes, and potential impacts.
In devising a communication pathway during data migration, you need to utilize the power of online tools such as emails, chat rooms, and 24/7 working devices and platforms. It will help address concerns, mitigate issues, and ensure a successful migration.
How To Transition From A Different Cloud-Based Storage Solution To Office 365?
Sometimes, a company wants to enhance its existing cloud-based storage. But, transitioning to Office 365 is still a viable option for optimizing workflow. 
To do it best, consider the following:
1. Assess Compatibility 
Inspect the compatibility of the current cloud storage solution with Office 365. 
Check the file types, size limits, and other technical requirements. It helps determine if migration to Office 365 is possible and if data need modifications.
2. Proper Migration Tools And Help
Identify the most suitable help for migrating to Office 365. Doing so will cut the risk of data loss but maximize the process. 
Research and compare different migration tools or service providers available in the market. Consider crucial factors like cost, ease of use, security features, and customer support. 
Migration tools automate data transfer between storage systems. For example, Microsoft's SharePoint Migration Tool, BitTitan's MigrationWiz, and Cloudiway. 
Meanwhile, third-party companies, like Valto, offer migration services.
3. Data Modification for Compatibility
After checking, change any data that needs it for compatibility with Office 365. It can include formatting changes, file type conversions, or metadata adjustments. Doing so ensures correct migration and usability of data in the new environment. 
4. Training Plan For End-Users
Develop a comprehensive training plan for end-users. It must tackle new features, tools, and tasks in the new environment. 
Training reduces downtime and disruptions to daily operations. It also helps employees take full advantage of the new system.
Provide ongoing support and resources. For instance, give user guides, online courses, in-person workshops, or help desk.
The Answer To A Smoother Process
Migration to Microsoft Office 365 can bring many benefits to businesses with uninterrupted workflow. 
Remember to seek the help of reliable migration services partnered with Microsoft. It will secure your business to take full advantage of Office 365's features and benefits.