[Fixed] Tritton Kunai Microphone Not Working (100% Working)
Though Tritton Kunai is not as popular as other headsets nevertheless it never fails to give you a satisfactory performance. Basically, it was manufactured for console gamers. 
As a gamer, it's very important to hear what's happening around you and you will need to communicate with your fellow mates to play properly. But if there are any issues with your headset's microphone then you won't be able to communicate with your teammate. And while gaming, it's a very frustrating thing!
Basically, the microphone stopped working when there is a loose connection or improper microphone settings. In this article, we have shared the fixes that you can follow to make your Tritton Kunai microphone workable. Let's begin then.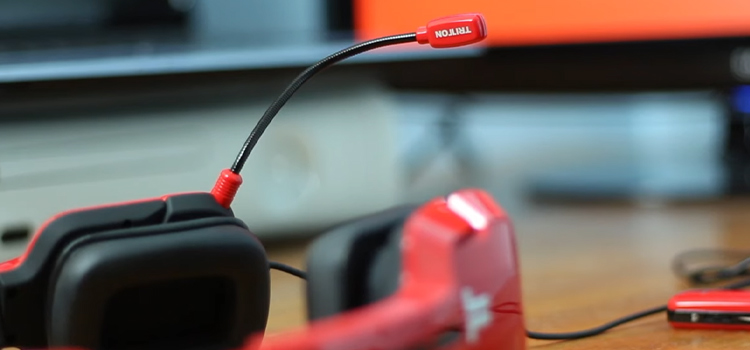 Reasons Why Tritton Kunai Microphone Not Working
If you are facing an audio sound-related problem with your headset, it could be due to a rig microphone issue. There are several reasons for such experiences. 
Loosen connection.
Damaged port or headset jack.
Problematic PC/Console sound settings, etc.
How Do I fix My 'Tritton Kunai Microphone Not Working' Issue
I have studied a couple of fixes to get you rid of the error. Here I am going to provide the fixes below. Firsts, let's check the list. 
Fix 1 . Connect Microphone Properly
Fix 2. Volume Muted Issue
Fix 3. Enable Microphone Setting on PC
Fix 4. Allow Microphone from Privacy Setting
Fix 5. PS Vita Settings
Fix 6. Faulty Audio Jack
Fix 1 . Connect Microphone Properly
Tritton Kunai headset microphone is detachable. You may connect the microphone with your headset whenever you need it or you may remove it at any time.
To connect the microphone properly you need to align the arrow on the microphone with the headset arrow. Then gently push the microphone into the headset.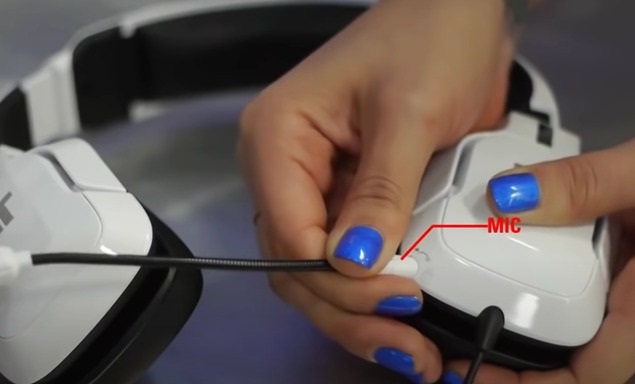 Once you insert the microphone part fully, you need to lock it by twisting clockwise. Now it is connected properly and people can hear you. But, if the problem still remains, you need to try other fixes. 
Fix 2 . Volume Muted Issue
Tritton has an audio control switch that will allow you to control the microphone. You can mute and unmute your microphone at any time.
To avoid discussed issues, you have to unmute the switch. So, when you are experiencing such a problem just make sure that the audio controller is unmuted. Here an orange light will work as the mute indicator.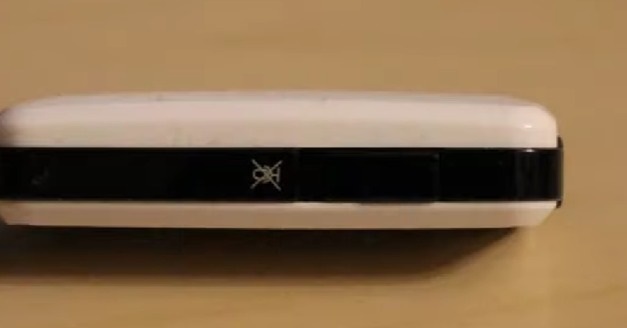 Fix 3. Enable Microphone Setting on PC
The error can occur on your PC. In this case, you need to enable the Microphone setting on your PC. I will attach the process below in some chronological steps.
Step 1
You have to go to the 'Start' window option on your pc and click on the 'Settings' icon.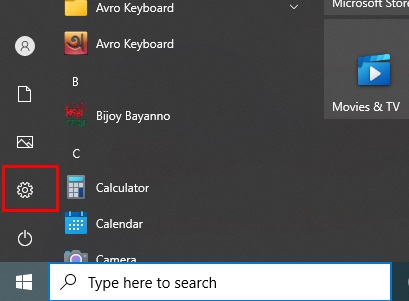 Step 2
Consequently, the 'Settings' window will pop up with several options. Now click on 'System'.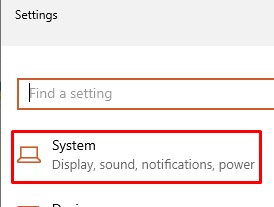 Step 3
Inside the 'System', you will get a bulk of options on the left side menu bar. From them, you need to click on 'Sound'.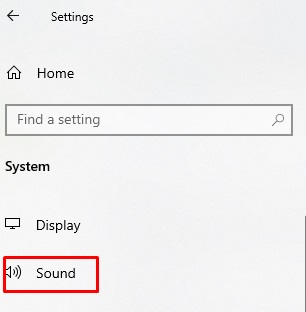 Step 4
Then, look at the right side pane and select 'Manage sound devices'.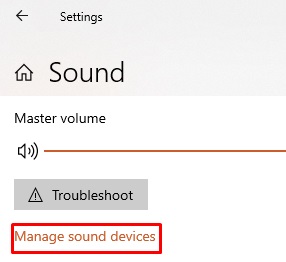 Step 5
Accordingly, a new window will appear. Here, you will find the 'Microphone' option under the 'Input devices' section. You have to click on it and tap the 'Enable' tab.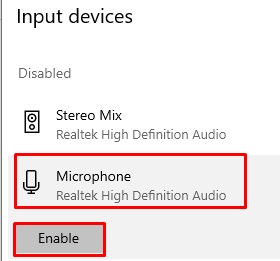 Now check the existence of the error, if you still face it, you will have to follow the fix no. 4. 
Fix 4. Allow Microphone from Privacy Setting
When the Tritton microphone does not work after applying fix no. 3, you need to apply this privacy settings fix. To do so, you can follow the below few steps.
Step 1
First, you need to click on the windows 'Start' menu. Then, press the 'Settings' icon.
Step 2
When the 'Settings' window appears, you need to find and select the 'Privacy' options from the list. 
Step 3
Here, in the left side menu, you need to choose the 'Microphone' section. You will get it under the 'App permissions' portion.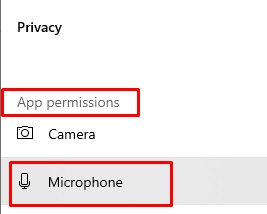 Step 4
In the 'Microphone' section, you will get an option named 'Allow apps to access your microphone'. You have to turn it 'On'.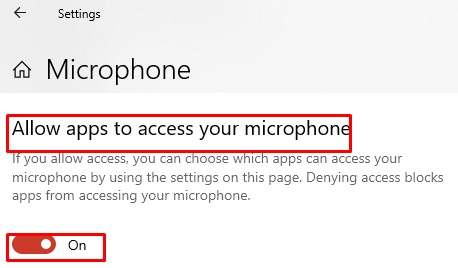 Hopefully, your microphone will work normally now.
Fix 5. PS Vita Settings
PS Vita may responsible for the error. In this case, you have to make sure that the stereo audio connector is connected properly.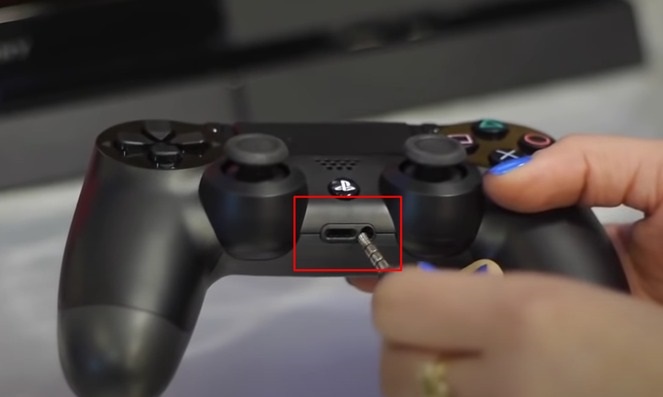 Additionally, you need also ensure the 'Mute' option of PS Vita is disabled. 
Fix 6. Faulty Audio Jack
When no other fixes resolve the issue, you need to replace your audio jack. Because a faulty audio jack of the microphone may cause the error. 
Frequently Asked Questions (FAQs)
Does Tritton Kunai work on PC?
Tritton Kunai works on windows pc, mac, and nearly every gaming device.
Why is my headset microphone not being detected?
If the headset is connected improperly, somehow the Mute button is active, or your device microphone option is not enabled, your headset microphone will not be detected. 
Final Words
To sum up, follow the aforementioned fixes according to your problem and device. If still you are facing this issue, then might be the microphone is damaged. A bonus tip for you, if the Tritton Kunais' mic stopped working on PlayStation then you will need to change the audio device settings. From there select Tritton Kunai as the input and output device. Fix it and enjoy gaming with your pals!
Subscribe

to our newsletter

& plug into

the world of technology