Coaxial cable is one kind of cable which is mainly used in transmission line for the transmission of the high-frequency electrical signal with very low loss. This cable provides low loss in its transmission task because of its structure. This type of cable has four different parts in this whole structure. It has an inner conductor surrounded by a dielectric shield. Besides this shield, there is another one called a metallic shield and at the most outer part, there is a jacket. In this article, we're going to discuss the types of coaxial cable.
All three things behind the central or inner conductor are used to protect the cable from installation damage. Again, the dielectric shield protects the electromagnetic signal from distortion as well as spreading. The metallic one saves from the leakage activity.
The coaxial cable sometimes is called Coax cable. The 'Coaxial' term comes because the inner conductor and the outer shield share the same geometric axis. This one carries digital signals for telephone, broadband internet cables, cable television, high-speed data bus, etc.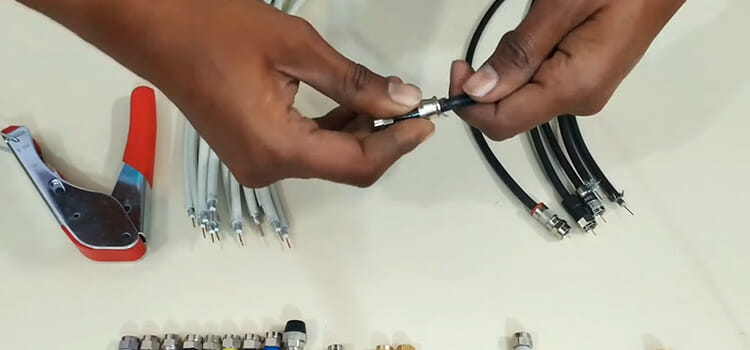 Different Types of Coaxial Cable
This cable is quite familiar in today's life because of its performance and capability. Though coaxial cables provide better service, there is a classification of this cable because of its usage in different areas. They can be extended, and even sliced with equipment. Let's start knowing the types of it.
Because of the variation of necessity in residential or commercial projects, there are different types of coaxial cables. Such as: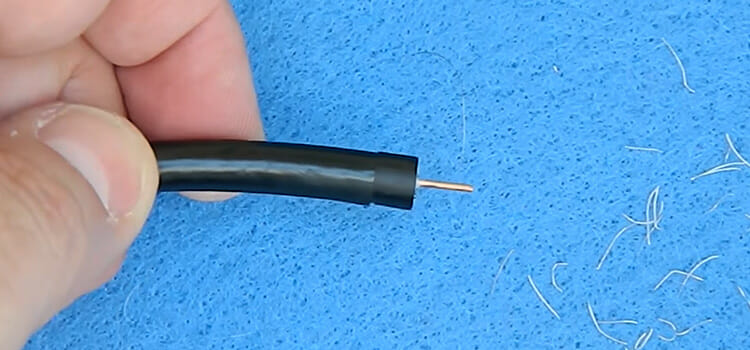 Hard-Line Coaxial Cable
RG coaxial cable
Flexible coaxial cable
Formable coaxial cable
Semi-rigid coaxial cable
Twin axial cable
Rigid coaxial cable
Tri-axial cable
Now we are going to give a brief description of each types of coaxial cable.
Hard-Line Coaxial Cable
Hardline is one of the types of coaxial cable that is generally used for high strength transmission or applications. This cable's central conductor or core is made of copper, silver, aluminum, or steel. This one's diameter is generally larger than other types because of its application in high strength applications. Some of the hardline coaxial cable use pressurized nitrogen to prevent the intervention of moisture and arcing.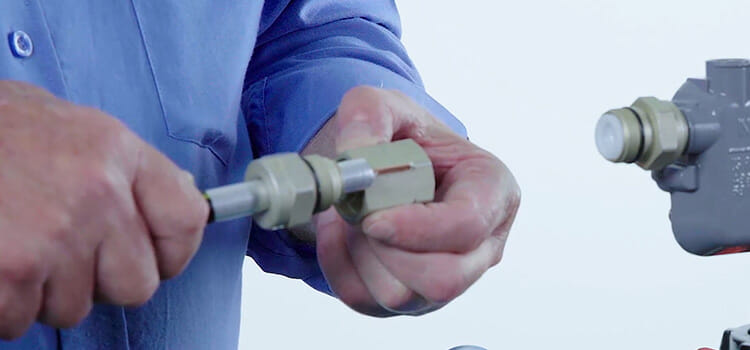 RG Coaxial Cable
The RG coaxial cables are a very common and familiar cable group on the list of available coaxial cables. Among all of the RG cable group, RG-6 is the most popular and used on the list of coaxial cable. RG is the acronym and its full form is Radio Guide. This specifies the capacity of this cable. Though it claims the RG notation specifies the capacity of the cable, the customers claim something different. They say the RG rating can not tell the capacity thoroughly because the capacity depends also on the material from which the RG is made with. RG-6 mainly works in high definition signals, but the cable is very popular in the home and commercial areas because of its desired service. Because of its increasing popularity, there are many types of RG-6. For waterproofing purposes, in moisture-prone areas, there is some special kind of RG-6 coaxial cable.
Flexible Coaxial Cable
As its name suggests, it is quite flexible regarding your appliances' needs. This one consists of three layers of different materials. At the center, it has a metal to conduct the current and this part is covered by a polymer that is flexible and acts as a dielectric. The most outer part is a jacket type material that helps itself to protect from the environment. According to the need, the flexibility of the coaxial cable can be adjusted. When the need is more flexible, then the inner metal core is replaced with a stranded wire.
This one is quite familiar with in-home video supply as well as televisions.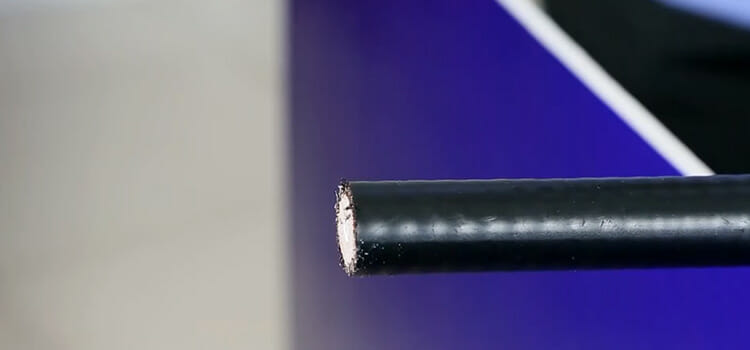 Formable Coaxial Cable
This cable has another name and that is Conformable Coaxial Cable. Formable comes in its name because the outer sheath is made of a flexible material that can be given any shape by your hand or tools and get the required shape for your appliances. So this one is quite a in demand nowadays.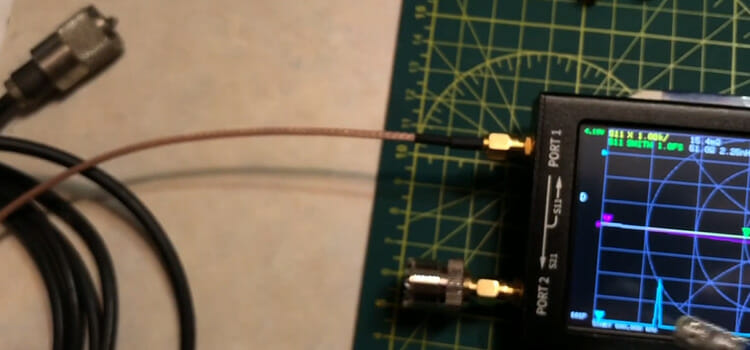 Rigid Coaxial Cable
This cable has two copper tubes concentrically mounted on each other with an interval between them. In that interval, throughout the length of the cable, there is an insulator of disk or PTFE. There is an envision of flexibility and blend-ability about this cable and so the perfect name for this cable is a rigid transmission line.
 This cable has flanged straight sections in a fixed length and that's why several standard connectors are available which helps the connectors to join in the transmission line. That's how this cable works.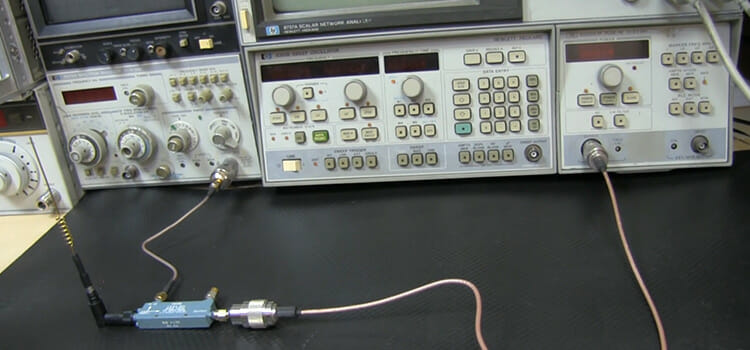 Semi-Rigid Coaxial Cable
As its name suggests, it has a rigid copper sheath at the outer part and a polyethylene (PE) dielectric under the sheath. The sheath provides like a shield and polyethylene provides the enhanced high-frequency performance. This cable has a fixed structure and reforms after the manufacture.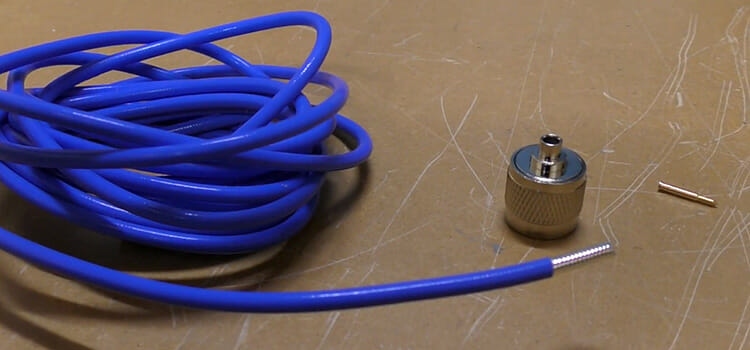 Twin-axial Cable
This type of cable has two conductors in the center and that's why it is called Twinaxial. This cable has a single outer layer and dielectric. In low frequency digital and video applications, you can easily use this coaxial cable.
This one has some quite appealing advantages. This one has reduced cable loss. You can have great protection from the ground and capacitive field through this cable. We do not like any kind of noise in our appliances. So this desire now can be fulfilled by this cable. As it works for low frequency, it can reduce the noise of the low-frequency magnetic field. Again, this one can be installed through different methods. So this cable is quite helpful in some perspective.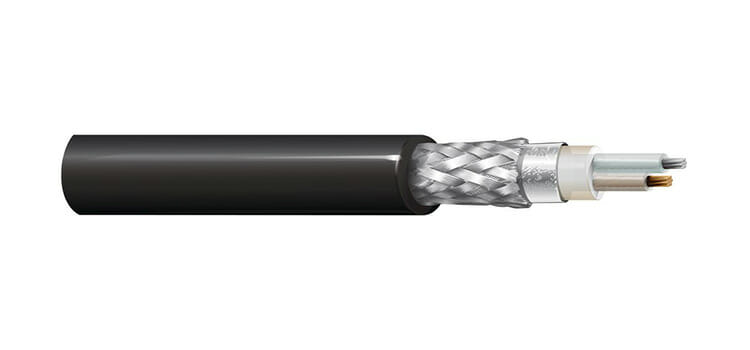 Tri-axial Cable
This one is quite helpful in the case of the electromagnetic field. Where there is a vulnerable possibility of a high-electromagnetic field, there this cable is quite perfect to use. This one has an extra shield and so its name is tri-axial cable. It has an extra copper braid that is why its name is tri-axial. The braid does two functions. One is as a shield and another is grounded.
This extra one gives this cable some additional advantages. It can free the center wire from the ground loop current and the noise of the capacitive field. It helps in the reduction of cable loss and cable loading. This one again provides the increased amount of bandwidth and the increment of interference rejection. As it can reduce the noise, that's why the signal to noise ratio is quite high among other coaxial cables.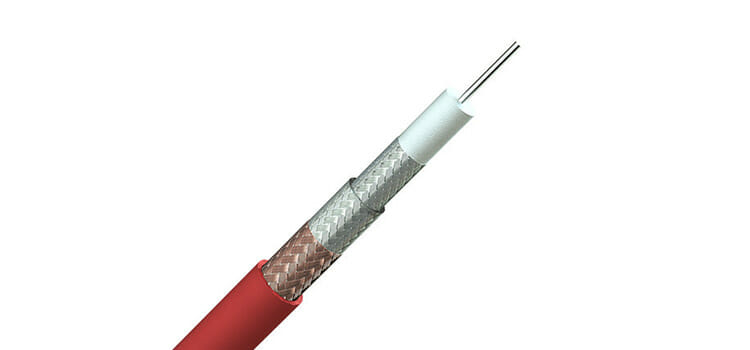 Conclusion
These are the main classification of coaxial cable which are used in our day to day life. All these types have some particular usages and for those they are perfect. So know about them thoroughly to apply in a particular area. For this purpose, you need to read this article thoroughly and go for your requirement. Hoping you have enjoyed this one and all the best.