Yes, it's time for Windows 10 now! Upgrading from windows 7 to windows 10 is not that much hard task, but many people find it hard for some silly mistakes when upgrading, the whole upgrading process goes wrong. In this article, I will show you how to upgrade windows 7 to windows 10 successfully. If you gonna try it for the first time or you faced trouble while trying, then come on, I will show you what an easy peasy matter it is!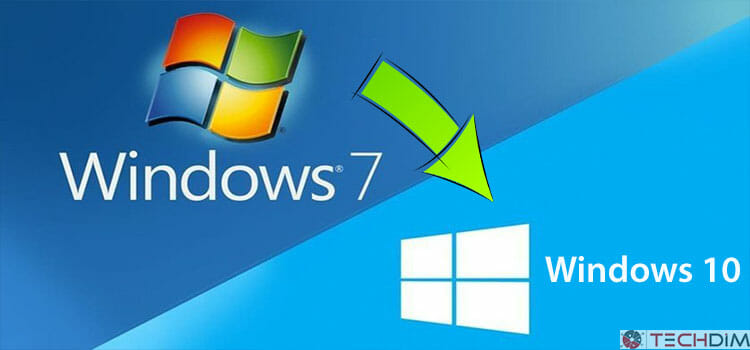 Precautions
Before approaching, make sure your important files and apps are backed up. You can choose whether you want to keep your personal files and apps unchanged in the upgraded version, but I recommend you to back up your most important files at first.
Make sure your current version of Windows 7 is activated. → Right click on 'Computer' or 'My computer' and then select properties. You will find your activation status under 'Windows activation' section.
From my experience, any third party antivirus installed on your computer can make trouble. Soi suggests you turn off or uninstall if you have any antivirus installed on your PC, but it's not mandatory.
If your current version of Windows 7 is 32-bit, then your upgraded version of Windows 10 will be 32- a bit too although your PC can have to capacity to run 64-bit version. You cannot change version while upgrading. You upgraded version's system type will be the same as your system type of current version.
After the whole upgradation process gets finished, go to Settings → Update and security → Check for new driver updates. Open Windows Device manager and check whether all drivers are working correctly. If not, right click on that driver and click update.
Make sure your PC is not connected through a VPN network connection.
How to Upgrade Windows 7 to Windows 10
Method 1: Using the Default System
Download media creation tool. If you are a 32-bit user, download from here or 64-bit user, download from here. You can check your system type. Follow the instruction below:
First: Right click on 'Computer' or 'My Computer' and select properties.
Second: Check System Type and find whether it is 64 bit or 32 bit.
After download gets finished, run the media creation tool file. Then you will see a window like an image below. There are two options here. Select 'Upgrade this PC now' and click next. Then the system will start to download the installation file of windows 10. I recommend you to use a faster internet connection for faster download. You can use your PC to do any task while downloading but obviously, do not shut down your PC before the whole process gets finished.
After completing the download, you will see the window of the image below. Here they are talking about License Terms. Just click Accept.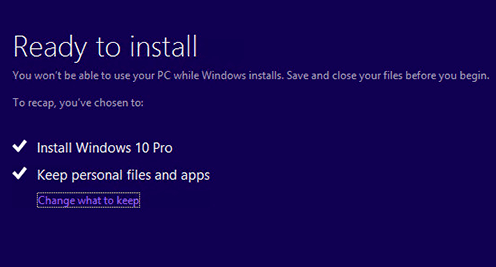 Here comes the important part. Now you can choose what you want to keep from your current version to upgraded version. You will see a window like an image below. Click on 'Change what to keep'.
Now you will see three options. Which one should you select? Okay, I am telling you clearly.Keep personal files and apps: If you select this option, all your personal files, Installed apps, and windows settings will remain same after upgrading the current version.Keep personal files only: This will keep only your personal files, not your installed apps and windows settings. So if you think, you don't need your current apps, then select this option.Nothing: If you select this option, your all personal files, installed apps and windows settings will be cleared. Before selecting this option, make sure want like this. Select your preferred option and Click install.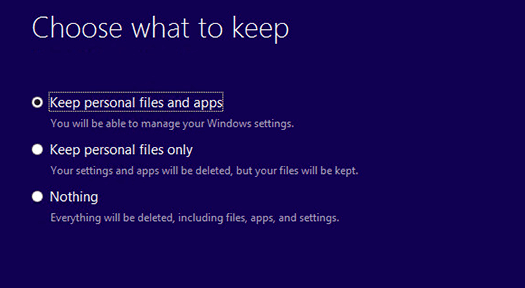 If you have done previous four steps correctly, then after a few moments, you will see a welcome window. Now you can do a little bit configuration of windows 10. You will see your same Microsoft account logged in and click Next.
Now you will see privacy settings. Select your preferred options Like you want Microsoft to access your location or not.
Have you heard of Cortana? If not, It's your windows 10 voice assistant. Now you will be asked whether you want to use Cortana or not. Come on, it's an awesome feature, use it!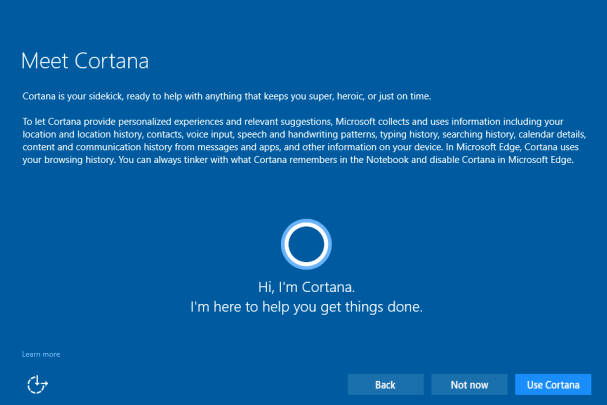 Now you will be introduced to some build in apps of windows 10. They will work with the defaults apps when you will open corresponding files. Like if you want to open any images, it will be opened by a build in the app of Windows 10 named 'Photos'. But you can change default apps easily later if you want.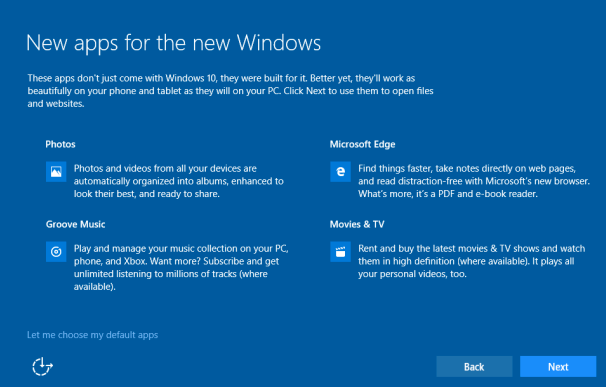 Your PC can restart now. Finally, after a few moments, you can sign in and enjoy windows 10!
Method 2: Using

 

EaseUS Todo PCTrans App
By using the EaseUS Todo PCTrans App, it is possible to update the windows 7 to windows 10, which is not possible by using other kinds of applications.
For installing APPs, create a backup image
Firstly, the user will have to create an image file for transferring a file, image, videos and so on. Besides, it is possible to select a location and then save the image file for achieving this. So, as per the demand or requirement of the user, select the particular APPs that the user wants to create a backup and then finally just press confirm and after then, it will easily be done.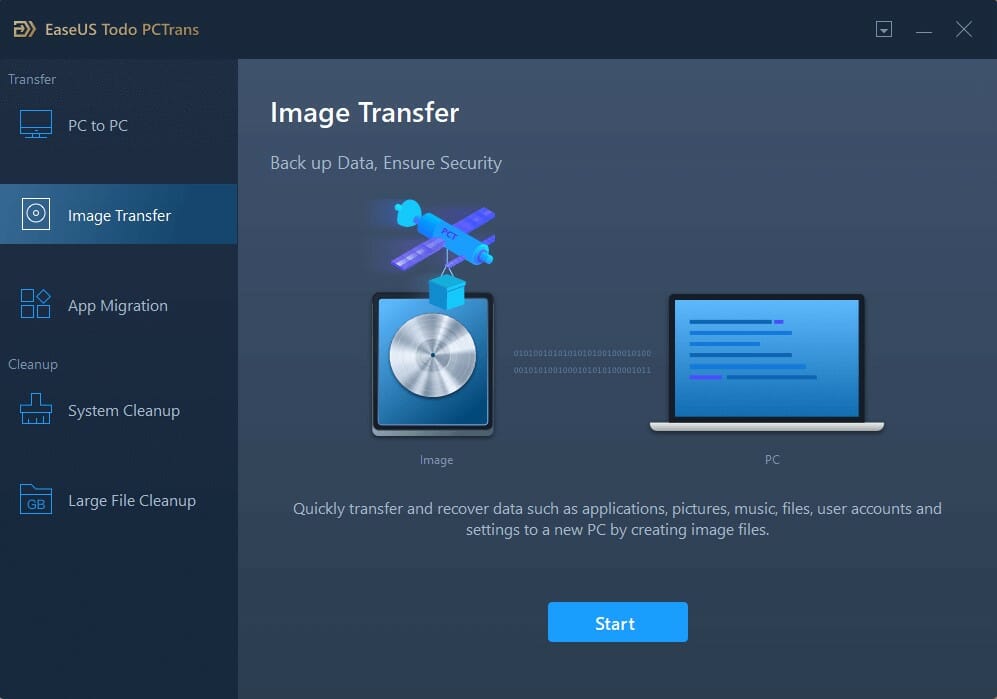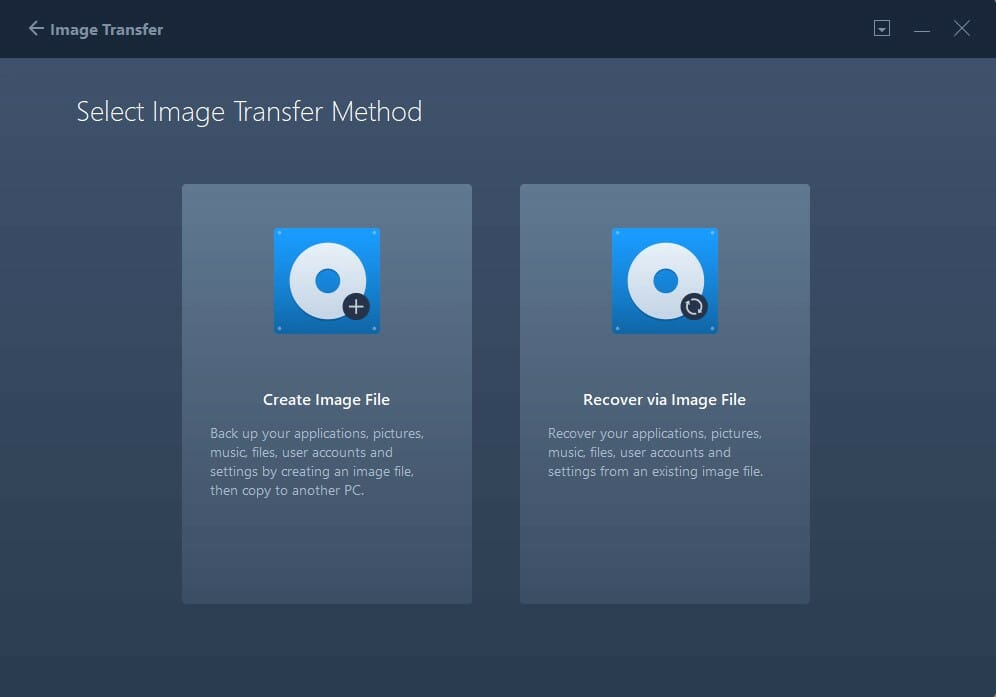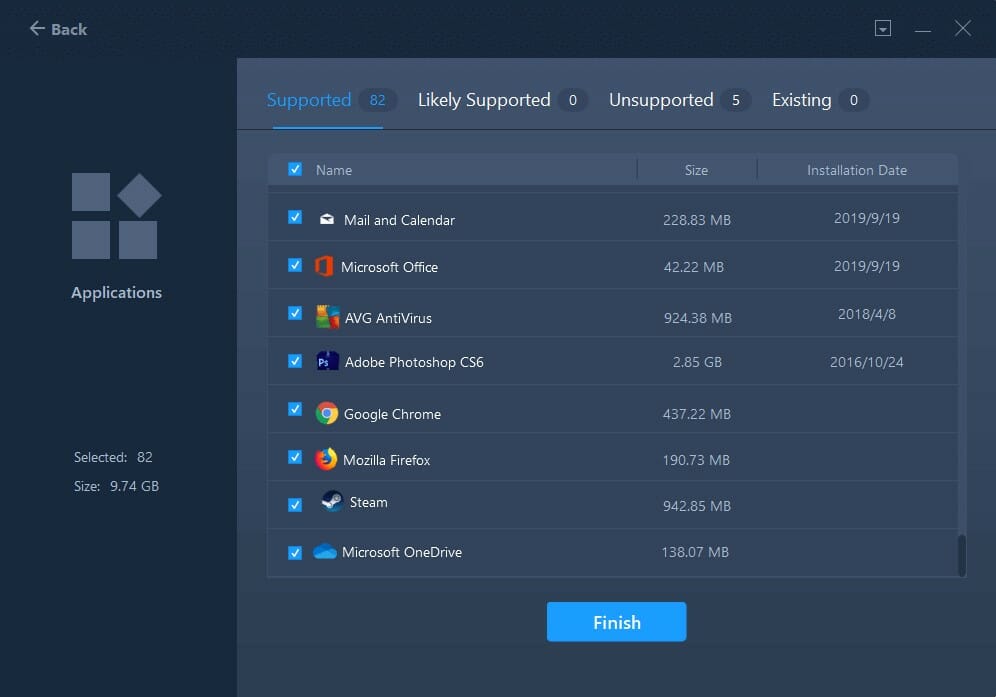 By Creating EaseUS PCTrans image Todo, it is possible to restore APPs
Using this the user can copy and save the image file on the particular computer. However, if the APP is already existing on the computer, then it needs to uninstall it. And then, on the image transfer section, by clicking 'ok' and then select the recover the image files by which the user can get the accessibility to recover of this.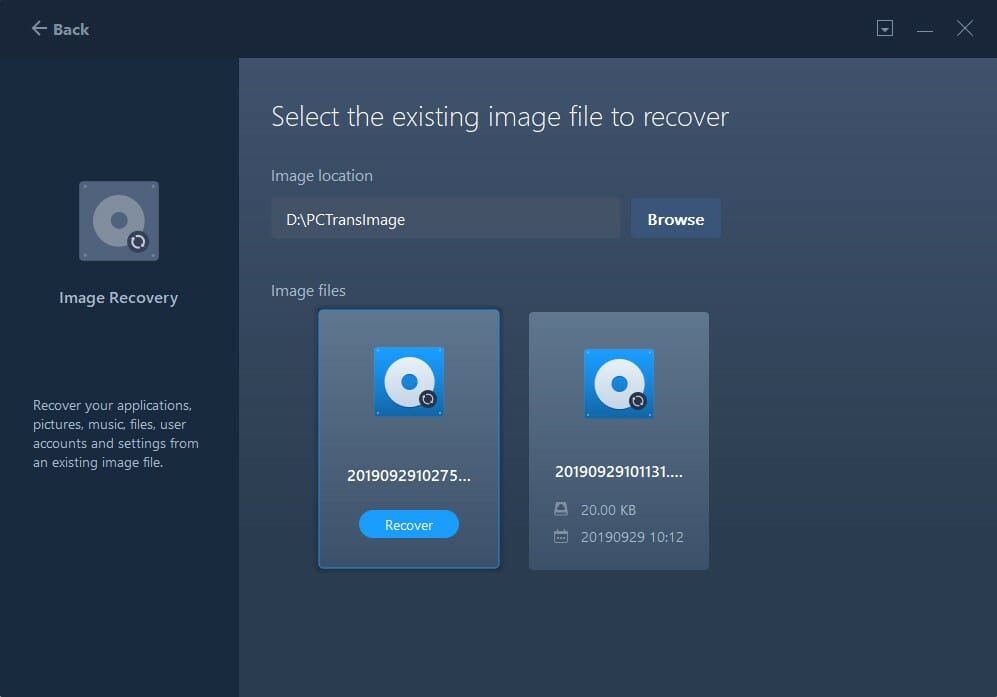 Transfer various kinds of software/Apps to another computer
By using the EaseUS, it is possible to upgrade the windows 10 extensively. By connecting locally between two computers, it is possible to transfer files or other necessary things.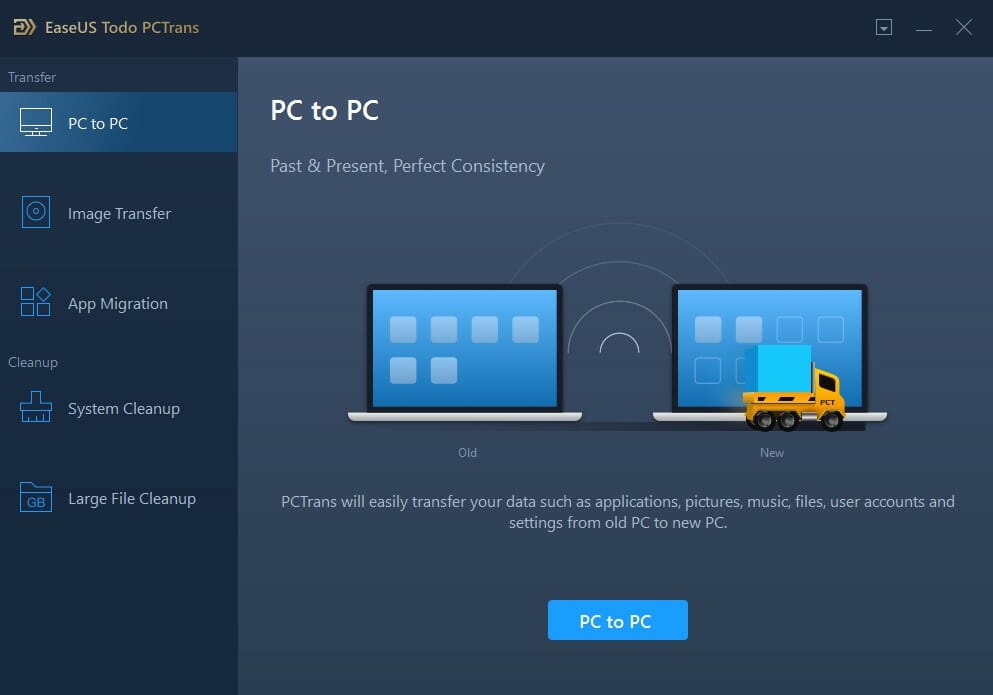 Another thing, by the connection of Local Area Network (LAN), EaseUS will give the user an option to connect with the computer having the same Lan.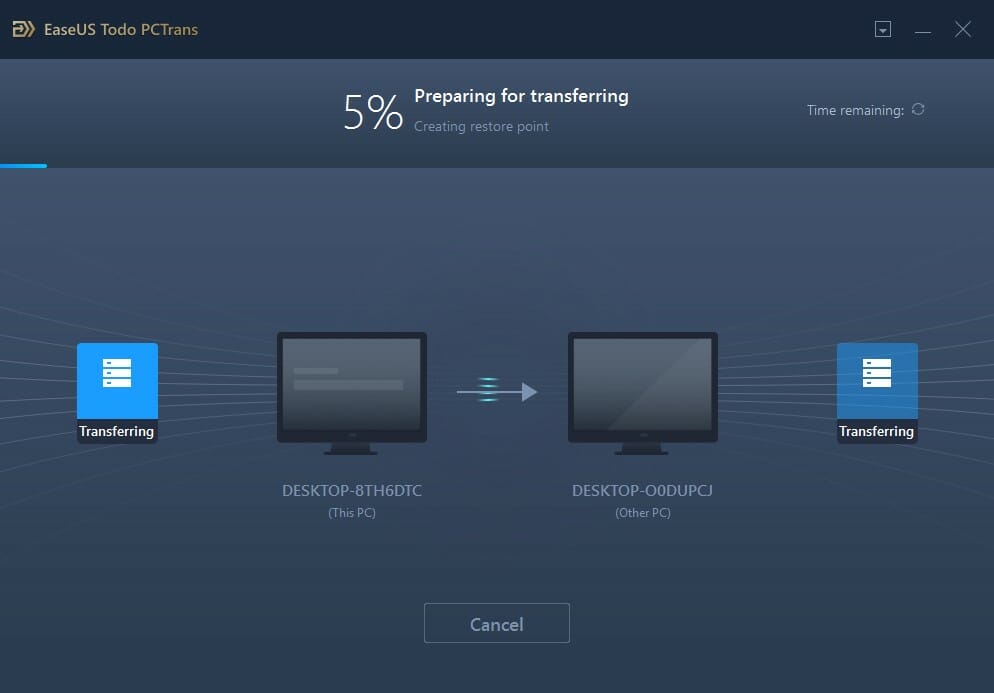 Last but not the least, by accessing this to the internet it is possible to transfer data, files, image and also other necessary things as per the requirement of the customers.
Some other Applications of EaseUS Todo PCTrans App
By using this Easeus APP, it is possible to transfer 32 bit to 64 bit.
Migration from Windows 10 to the windows 10.
By using this APP, it is possible to transfer the account or even back up of the files from one computer to another.
Some Words that Can Help You with Windows 10 Installation
I have shown in this article how you can simply upgrade your windows 7 to windows 10. But if you want, you can do a clean install of Windows 10. What one should you choose? The difference between clean installation and upgradation of Windows 10 is in the clean install, you will get a fresh start after installing windows 10; that means everything like installed apps, windows settings, personal files( you can back up them if you want) in your current windows version will be removed after installing windows 10. But if you upgrade to Windows 10, that means you can keep all your data of the current version even after upgrading to Windows 10. If you want a clean installation of Windows 10, then go here. (here we can link another article).
A lot of windows users are shifting to windows 10 due to its cool features and modern facilities. However, people are facing a few problems too. We have tried to find out the windows 10 problems and corresponding solutions too. 
Problems with Windows 10 Updates
You can face some problems while upgrading windows 7 to windows 10. But this is not a big deal. I recommend you to repeat the whole upgradation process while you face any trouble. But if still, you face trouble, then check your error message and find my solution below for that specific one.
When you see this error message, it means your PC rebooted or the user account was signed out.
→ Just start the whole process again and I hope, you will be done successfully.
→ Make sure your PC stays connected like do not shut down or make your internet connection detached during the upgrading process.
This error message appears when there is not enough space on System Reserved partition. If you see this error message, you have to increase your System Reserved partition. This error message can also appear when Windows Update is not working.
→ Search 'windows update' in your computer's search bar and click on it. Click 'Change the settings' and then enable it if not.
→ This error message can also appear if you are using a VPN network connection. So do not connect your PC to a VPN network.
Error message 0xC1900208 – 0x4000C
This error message means an incompatible app is installed on your PC is making trouble.
→ Uninstall this specific app and try to repeat the whole upgrading process.
→ You can install that certain app after your upgradation gets finished successfully.
Error message 0x80070070 – 0x50011, 0x80070070 – 0x50012,
0x80070070 – 0x60000
This error message can appear when enough disk space is not available.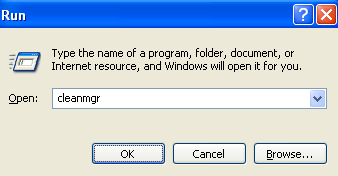 → Open run prompt ( press windows+R) button and type cleanmgr. You will see a disk cleanup tool.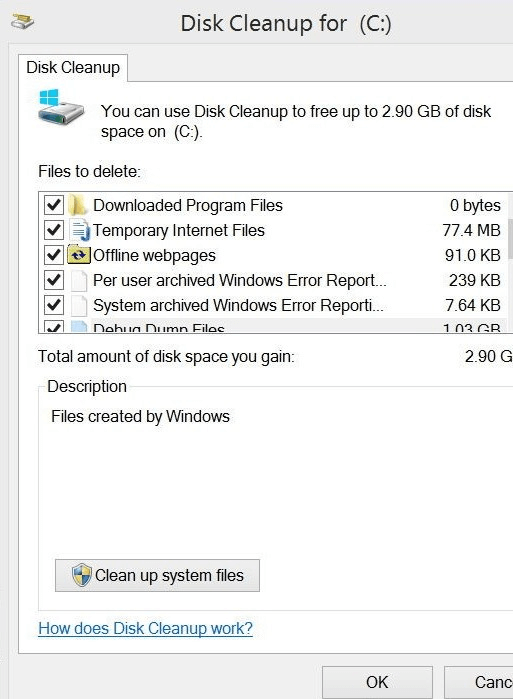 → Click on 'Clean up system files' and check which files you can delete. But make sure you are not gonna delete 'Windows Setup Temporary Files'.
→ You can plug an 8GB empty USB into your computer and then the system will use this temporary space to finish the process.
If you upgrade now after September 2017 you will directly migrate to windows 10 fall creators version, Hope you will get a bit better experience.
Conclusion
If you go through the whole article, then you should have not to face any problem to upgrade your PC from windows 7 to windows 10. In case of you face any problem, try to solve them as I said before. If you are facing a problem continuously then you can try a clean install.