Nowadays our daily life depends on the internet. We can not think of a single day without a convenient network speed. There are many ways to have that required network speed. We will discuss two ways among all of them. They are USB vs PCI Wi-Fi.
These twos are now on-demand. Here we will give you a comparison from which you will be able to decide which one is perfect for you. So let's start.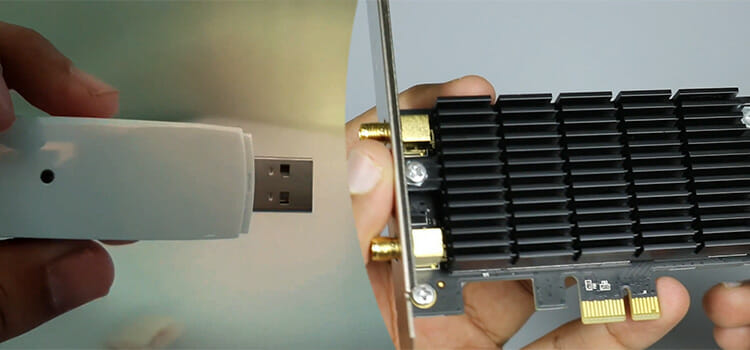 USB vs PCI Wi-Fi
USB stands for universal serial bus. You all know about the USB port located on your computers. This USB Wi-Fi is a kind of modem shaped device. These give a quite good network speed.
PCI stands for peripheral component interpolation. A PCI Wi-Fi provider adapter is one kind of network card that makes communication between your router and motherboard. This one also provides good network speed.
The stability of your network in the case of USB using depends on your device's latest version. The newer 3.0 USB offers 10 times more speed than that of the previous version. In the case of PCI Wi-Fi, the speed, stability, and reliability, all depends on the communication quality between your router and motherboard.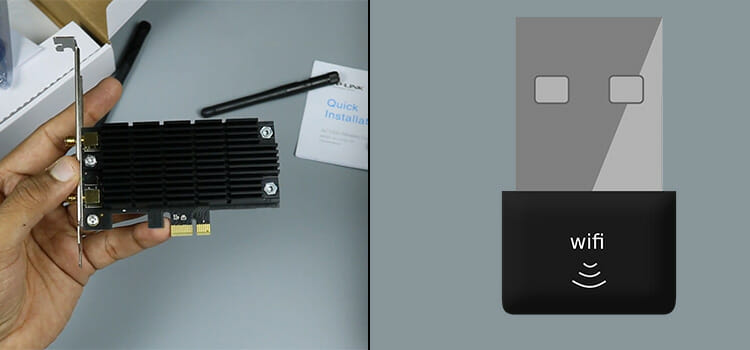 If you are a hardcore gamer, then you will prefer PCI. Because this gives more stability and better speed in gaming. But before using PCI, you must have to install it on your computer. That is the difficult part of it. Before installing it, you have to know the exact size of your motherboard so that the purchased PCI can be easily installed. So its size is the first consideration when you are going to buy it. But on USB, you do not need to think of size. USB Wi-Fi is designed according to all the USB ports.
As PCI Wi-Fi is perfect for gaming purposes, when your laptop or desktop works for more time, the motherboard, as well as your computer, can get hot. In this case, you can use a heat sink, and then the problem of becoming hot can be eradicated. In the case of USB Wi-Fi, the device becomes hot only n that is considerable.
PCI Wi-Fi is more reliable, speedy but not quite portable. But the USB Wi-Fi adapter is portable and reliable also. Both PCI and USB go with computers perfectly. You have to think of your comfort zone.
There is a plug and play convenience on USB. So when you do not need to use it, you can unplug it and your computer will automatically be locked. Again, when you will plug it in, your computer will open. Thus, it works as a key for your laptop. In USB, you do not need extra cables for connection. Again, it does not need any installation of hardware.
USB is perfect for travelers. If you love to visit new places frequently, then you should choose this option. But if you love gaming and work with hardcore ones, then PCI is perfect for you.
Conclusion
All these above are the differences between USB vs PCI Wi-Fi. So the final word goes to you. The comfort zone should be your first priority. If you work with your laptop and travel frequently, then USB is perfect for you. But if you are a game lover, then PCI is there for you.
So this is the crystal clear discussion on this topic. Hope you have enjoyed this article. Break a leg.