How many passwords have you used on different websites till now? Do you even remember the number, let alone all the passwords? This is the age of the internet and we have to sign in to hundreds of websites with usernames, passwords, and other credentials. Experts often suggest using a complex password to avoid any kind of cyber theft. However, how can one remember all the passwords? It is virtually impossible. This is where a password manager comes in to wash away the burdens of remembering all those complex passwords. In this topic, we are going to learn about this friendly password manager in detail, its usefulness, and the overall security of passwords in our online life.
What is a Password Manager?
A password manager is a dedicated application that stores all your passwords of various websites on a single platform. The password manager is very much secured as it uses data encryption techniques to store the passwords. So, it is virtually impossible to hack and thieve your passwords by unauthorized intruders.
The master password is a key element when it comes to the password manager. When you open an account with a password manager, the platform will ask you to enter the master password. Choose a complex password, remember it carefully, or write it down somewhere really safe, and then forget all the other passwords of your visited websites. From now on, the password manager will do this work for you. So, you have to remember only the master password and nothing else.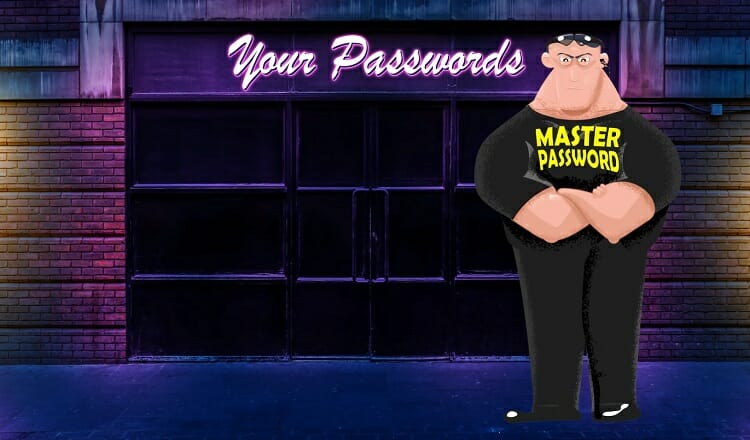 Although sites like Google and browser like Firefox offer to save your entered passwords on their cloud, it is nothing like using a dedicated password manager. It not only provides an opportunity to store your passwords in a systematic order but also suggests very complex passwords when you are about to open an account on any kind of site.
People often use the same password on different websites to avoid the trouble of remembering multiple ones. This is absolute wrongdoing; one security breach on one website may result in losing everything on other websites too. There is no need to do burden your mind because the password manager exists to solve all our worries regarding passwords and credentials.
Different Types of Password Managers
The password manager is available for different platforms including Windows, Mac, Android, and IOS. You can get both the free and paid version of these password managers; not to mention that paid version will provide more security with multiple stages of encryption. 
Again, cloud-based password managers give you the advantage of using the application from different platforms (like Windows and Android) and from wherever you are maybe as long as an internet connection is active. On the other hand, desktop-based password manager software is also handy in that you can save your data on the device, rather than on a local network where other people have access too. Whatever types of password managers you choose, I can tell you that it is better to use a password manager than not using at all.
Some of the renowned password managers on the market possess distinct features and security options that it is hard to say which the best one is. Take a good look at the following options that you can choose from.
1. LastPass: Lastpass is a cloud-based platform that can be used across platforms. It stores your data in a way that even the software cannot see them.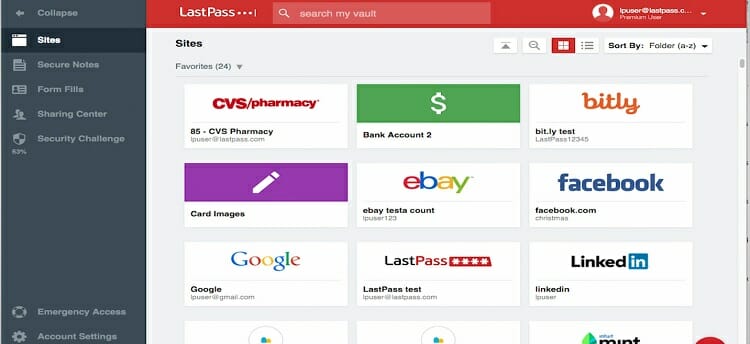 2. Dashlane: It's a free password manager that can be used on a single device. Dashlane is available for Windows, Mac, and Android.
3. 1Password: 1Password is a paid platform. It can generate a very complex password for you and has an authentication feature.
4. Bitwarden: It is an open-source platform available for even most of the browser extensions.
5. KeePassXC: KeePassXC can store all your passwords in a digitally encrypted vault with top-notch security.
There are many other password managers available on the market, and you can choose whatever you find convenient to use.
Why Password Manager is Useful?
A password manager is a solution to the anxiety, irritation, and security breach of your password-related issues. As you need to remember only one master password, your mind can concentrate on some other productive activities. Like this, the manager is useful from so many points of view.
Improved Security
As you no longer have the burden of remembering passwords, you can make as complex passwords as you can with a combination of lower case letters, upper case letters, numbers, and punctuation marks. Besides, you can input completely different complex passwords from each other. This will make your accounts more secured than ever and hackers will find it next to impossible to predict your passwords.
Complex Password Generator
Password managers can generate complex passwords for you. So, you can let the software pick a very complex password; another burden is gone.
Time Saver
You will be free from having to enter credentials on each of the websites you visit. A password manager will work for you. The password will be auto-filled up. Thus, time will be saved.
Platform Independent
The password manager can be used from different platforms. As a result, you can log into your same Facebook account from the PC as well as from the Android phone without having to enter credentials. The password manager is able to sync data and thus free from single device use.
Conclusion
You should not delay starting using a password manager and get rid of password anxiety. Do not worry about the software's own security; anything in the world can be breached but password manager offers substantial security for your online life that you cannot get without using it. You should also know a lot about the security matters of today's era.