We all know that doing work with a performance monitor is always better than doing it randomly, right? A pedometer is that kind of friend of yours which helps to keep track of your walking and running sorts of activity. As a result, you always know how much physical activity has been done during a day and compare it with another day. Every day we walk, sometimes purposefully to lose weight, other times while doing daily works, but we tend to do it randomly which is not helpful in case we have a specific goal to achieve in terms of achieving physical balance in our life. The pedometer assists you in this regard. Let's learn the inside out of a pedometer and how it can change your life.
What is a Pedometer?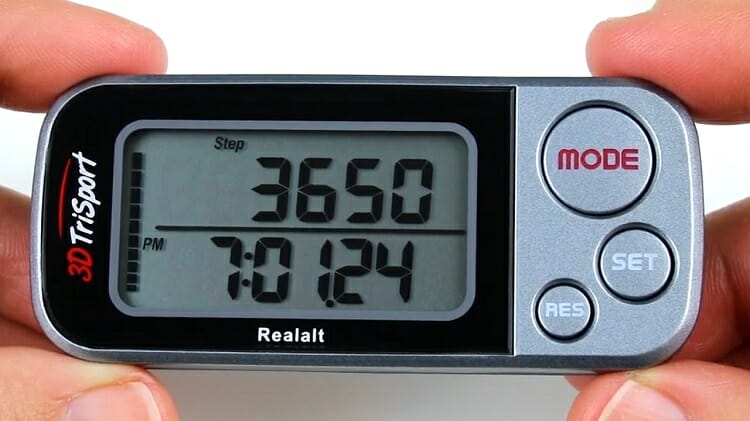 A pedometer is a small device that is generally attached to the waist of a user to determine every step taken by him/her. Some of the advanced pedometers can count not only the step numbers but also other modes of measurement including distance, time spent, and speed. The pedometer detects the steps vertically; that's why you need to wear it horizontally i.e. parallel with the ground so that it can detect your steps easily.
I would call the pedometer a motivating tool. Let's say, you took 2000 steps during a whole day and you look at the pedometer; you will certainly feel happy about it. The next day, naturally, you will be demanding of yourself to cross that mark. As the days have gone by, you will see the differences. Look, how you have become a health-conscious person with the help of a small device. You might be used to walk more than this but as there was no device to keep track of it, you wouldn't even notice what you have achieved and wouldn't feel any encouragement to beat your limit.
How does a Pedometer Work?
A pedometer is essentially a motion detector, in other words, a sensor. The basic principle of walking is- when you take the left step, the left hip moves a little, and then when you take the right step, your right hip tilts in the other direction. The pedometer detects this small movement of your hips and by considering it as a step, shows on the display. This is the reason why it is best recommended to wear the A pedometer on the waist.
The fancy pedometers can give you the total distance covered in kilometers or meters by multiplying the steps taken by an assumed step's distance. Smart watches or smart bands can even tell you the time spent walking and running. Thus, speed and calories burnt, etc. can also be measured and showed to you by these tech inventions. If you do cycling or work out a lot, then we can suggest the Fossil smartwatch which is an awesome watch to buy.
Purpose and Benefits of using a Pedometer
The main purpose of a pedometer is to convert your random walking into a routine way. Having a statistic of the number of steps taken in a day helps you planning and managing the daily workload.
A modern-day busy life does not give us the opportunities to get indulged in physical activities, sports, or exercises. So, we need other ways to increase the movement of our body parts. When you use a pedometer, you will love it automatically to walk a bit more so that the numbers on the display are increased. It is a psychological thing that will encourage you to walk more.
Walking is one of the most underrated exercises that can help you to keep away from diseases like diabetes, heart attack, cardiac problem, etc. and a pedometer assist you achieving a daily goal in respect of the physical activity.
The pedometer also takes away your idle time in sitting and lying around for no reason. You would take an interest to increase the number of steps from the inside. If you can make walking into a habit, your life will be changed for sure.
Is a Pedometer 100% Accurate?
No, the pedometer is not 100% accurate. It is just a motion detective device. So, whatever your body causes the movement, it senses as a step. Even when you move the device with your hand, it detects it as a step. Despite the small percentage of inaccuracy rate, you can still rely on it for providing you with the daily walking report.
Where should I Wear the Pedometer?
As a pedometer determines the titling of your hips as a step, it is best to wear it on the waist. You can attach a belt with the device so that it remains stable with your waist. Some pedometers can be attached with the pants on the waist. Even you can wear a pedometer on arms and shoes with less effectiveness. Naturally, smart-watches and smart bands are worn on the wrist; there is no problem with that as these devices use stronger sensors.
The Pedometer Applications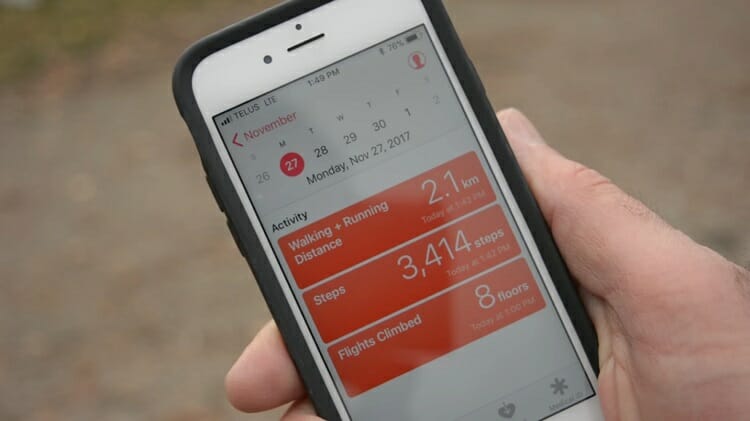 Many smartphone applications for using the pedometer are available for both the android and iPhone platforms. These apps use GPS, Wi-Fi, and satellite, etc, or a combination of these technologies to detect your movement. As there is no need for an extra device to carry, the pedometer apps have become very popular in recent years. A small drawback is that- most smartphone users carry their smartphones inside their pockets which somewhat debilitate the motion sensing, in turn, provides erroneous results. We can suggest an article on mobile health app called mHealth.
Conclusion
The pedometer is a great companion for your healthy life. However, be careful becoming too keen and starting with a walking load that you cannot afford. Rather, start with a manageable aim of the number of steps like 500 or 1000 and take it from there.