Suppose, you are a tourist who travels around the globe and you love to update your social media profile with instantly taken pictures now and then. Or, maybe, you are on a business trip, but you need to check your important emails and reply to them. Or, you are an art student making a thesis abroad but still, you have online classes to attend. In this article, we'll discuss what is a pocket Wi-Fi, why you should have one, how it works, some top pocket Wi-Fi available in the market, and more. So, why waiting? let's get deep down into it.
Access to a fast and stable internet connection is an exigent need for every traveler. A tiny little device named pocket Wi-Fi can be a boon in such cases which is growing in popularity steadily nowadays. Paris catacombs, Berlin, Egypt, or in any corner of the world you are, this reliable gadget enables you to stay connected to the internet even if you don't have a working phone line.
If you are wondering what is all the talk about this type of Wi-Fi among 9/10 travelers, you have reached the right place. Here we will guide you with a compendious explanation of this type of Wi-Fi and why you should have one. Let's get started.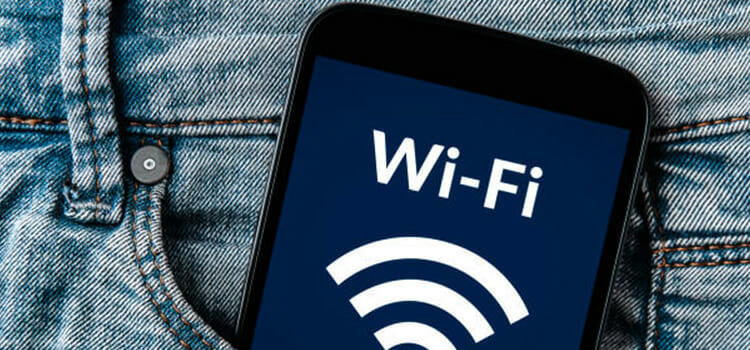 What is a Pocket Wi-Fi Router?
A Pocket Wi-Fi router is a small gadget just like other wi-fi routers that works as a wireless hotspot to connect to the internet through a mobile network. It easily fits in the pocket for its mobile battery-like shape and lightweight. it has no location constraints like the conventional Wi-Fi router of home. This tiny device has a surprising connectivity power as it broadcasts high-speed internet to the compatible electronic devices around it.
Maximum 10 devices or sometimes more can be connected at once with this device staying in the range of 30 to 50 feet. So, every one of the family and friends traveling together can use the internet for their specific needs. As long as you stay in the range you can access connectivity via the Wi-Fi network created as an access point by the pocket Wi-Fi.
Pocket Wi-Fi is one type of wireless router alongside other kinds, but the name has become a more general term. Wi-Fi dongles, Wi-Fi eggs are other types of wireless routers. Any portable device that provides full internet access is known as Pocket Wi-Fi now. That means it is also termed as Mobile Hotspot, Portable Wi-Fi, MiFi, Wi-Fi dongle, Mobile Wi-Fi, Wi-Fi egg, etc.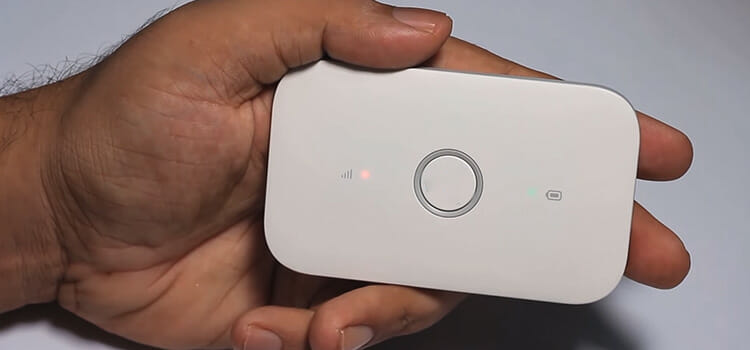 Why You Should Have a Pocket WI-FI Router?
First of all, this Wi-Fi helps you to get access to an internet connection from any corner of the globe. You can keep using your everyday data-consuming applications like Facebook, Messenger, WhatsApp, Instagram, and more from anywhere you travel. So, you can still stay active on social media, check emergency emails, or follow google maps in case you get lost or want to find out some local interests.
The size and weight of the belongings are very important things to consider for travelers and they prefer handy things while traveling. Pocket Wi-Fi can fit in your palm and pocket easily so you can easily carry this all around the globe.
You can connect your multiple devices (up to 10 devices in most cases) to the internet at a time like a tablet, laptop, or any electronic devices capable of Wi-Fi connectivity that means they have a network card installed. So, when you go on a family trip, all of your family members can stay connected using this single mini device.
Pocket Wi-Fi establishes a faster internet connection than a modem or mobile hotspot. Pocket Wi-Fi comes with 3G 4G and 4G+, 5G support among which 4G+ and 5G are the fastest. This breaks the barrier of speed created by sharing between multiple users that we face while using free Wi-Fi.
Using free Wi-Fi in a café or hotel is not a secure idea and this is where people get targeted by hackers easily. Login information on social media, banking passwords or other crucial things can be stolen in this way. But pocket Wi-Fi is very secure so no one can steal your personal and crucial files and information as they are securely encrypted by the pocket Wi-Fi router. Also, these devices are password protected to prevent unknown people from using your data.
Most importantly, these gadgets are very affordable and available everywhere. Where data roaming services can be extremely expensive, So, you will not have to be impecunious after buying this device. If you plan to get wide-range support and faster speed, the pocket Wi-Fi that can meet your need maybe a little expensive but not that much that you cannot afford.
This provides a very large area coverage. They are designed to supply connectivity to devices in a range of 30-50 feet normally, which is more than enough. So, while one of your family members carrying the pocket router, every one of the family can take advantage of staying in the range.
Another interesting fact is, some of them like Huawei E5855 can be used as power banks using USB cable in case your mobile is running out of power which is a common phenomenon for the traveler. Also, some of the pocket Wi-Fi is capable to send or receive SMS.
Last but not the least, pocket Wi-Fi routers are very easy to use and activate.
How does pocket Wi-Fi work?
This Wi-Fi transforms a 3G or 4G connection to a Wi-Fi private signal, generating a radio field of 0-15 meters approx. It broadcasts or omits a Wi-Fi signal through which Wi-Fi-enabled devices achieve connectivity. No cables and software are required there to establish connectivity. It works just like a traditional Wi-Fi router at home, the only difference with the tiny size and portability.
These devices functions using a SIM (Subscriber Identity Module) card that supplies the internet to a wireless compatible device like smartphones, tablets, cameras, or laptops. That means It depends on the cellular network to establish connectivity. Whether a pocket Wi-Fi will work in a region or not depends on the cellular network.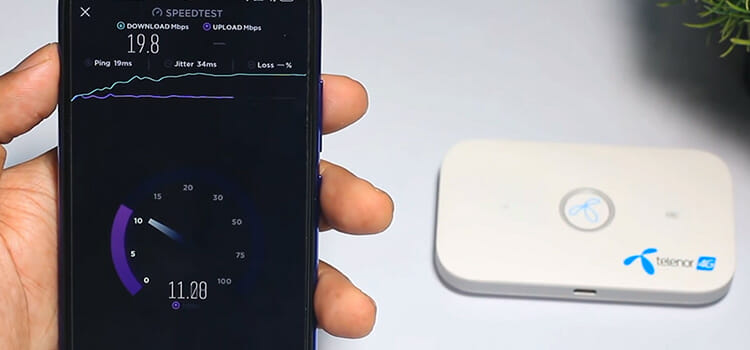 Qualities of a Good pocket Wi-Fi
A pocket Wi-Fi should be small and light enough to fit in the pocket while you travel.
It should provide a powerful battery that gives backup for hours after hours.
There should be USB charging ports and microSD ports to connect several SIM card formats.
The router should be well designed to manage power draw and prevent the heating issue.
Some additional features like charging your phone, sending and receiving SMS should be supported.
It is good to have more device connectivity support.
Finally, this Wi-Fi should provide high-speed and secure internet connectivity.
How to Set Up the Pocket Wi-Fi?
First, you need to select a suitable SIM card that is capable to provide you coverage where you are planning to travel. Then, you need to get a suitable data package after inserting the SIM card, which you can order online. Payment can be made through international credit cards or debit cards, PayPal or Stripe. Though in most cases, pocket Wi-Fi is prepaid devices, you can also recharge if you need it.
Once it is charged, setting up the pocket Wi-Fi needs no rocket science. the process is the same as how you set home Wi-Fi. First, switch it on, find the desired network username from your device's Wi-Fi setting, insert the password and you are ready to go.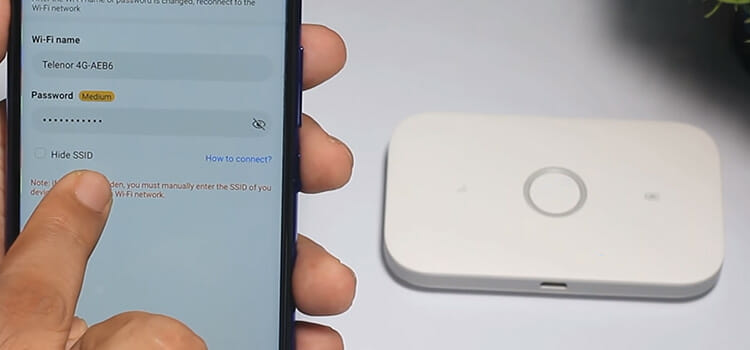 Portable Wi-Fi Rental
As you only need this pocket Wi-Fi device in places where internet connection is impractical to achieve, you can even rent one. Many companies offer prepaid pocket Wi-Fi without permanence. They give you a pocket Wi-Fi device on rent along with a prepaid sim card. You can also recharge the sim card in case you run out of data.
As the sim cards can function in a specific region, these companies provide many packages. For example, with the Asia package, you can travel to Everest, Bali, the great wall, and other places on this continent. So, before traveling you have to do a little research to select the appropriate sim card data package. You can easily order and pay online via Stripe, international cards, or PayPal.
Top Pocket Wi-Fi Routers of 2020
SKYROAM SOLIS
RAVPower FileHub (RP-WD009)
Huawei E5788
Huawei E5885
TP-LINK M7350
Keezel KZL-1
MACAROON
Huawei B525
NetGear Nighthawk M1 (MR1100)
Alcatel Router Hotspot
Wrap Up
Pocket Wi-Fi routers are like best buddies for 9/10 travelers and tourists. In this article, so far, we discussed what is a pocket Wi-Fi, why you should have one, how it works, how to use it, some top pocket Wi-Fi available in the market, and more.
In this revolutionary era, it is nearly impossible to even take a breath without the internet. These tiny gadgets have broken all the barriers and internet connectivity has become ubiquitous. So, if you are a traveler, a wireless pocket Wi-Fi router will help you to stay in-network 24/7.