Web filtering is a setup process that lets you choose which website you want to access, across all browsers and also even in private mode. Web filtering works by checking the origin or content of a web page which against a set of rules. You can block specific websites and also can choose categories of websites that you want to be blocked, for example, you can block websites that are related to weapons or sensitive content. Nevertheless, you can select the accessible websites that a kid has access to. That's like, you can choose to allow a kid access specific to some website, for example, educational or kid's recreational websites.
Generally, an internet user spends a lot of time on web browsing, surfing their favorite sites, checking his or her email, clicking on email links, or using a variety of web-based applications for both personal and business purposes. Nowadays, most business organizations doing web-based work for business improvement purposes like using application servers for better security and convenience. But while incredibly useful to drive business productivity, this unfettered web activity may expose organizations to a big range of security and business risks, like possible data loss, propagation of threats, and potential lack of compliance. Because of this case, most of the companies use the web filtering tool to prevent from accessing unproductive and ineffective sites. This process may enable secure web access and protect from increasingly sophisticated threats like Ransomware attacks, Phishing Emails, Malware, etc.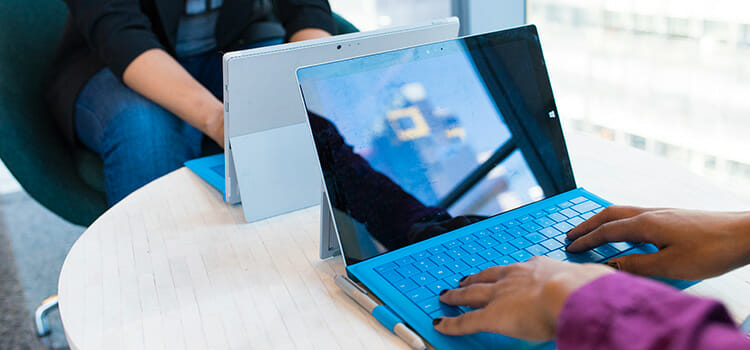 What Is a Web Filtering
Web filtering is a technology used to stop users from accessing certain URLs or websites by blocking this website or preventing their browsers from accessing content from their sites. A web filter is commonly referred to as content control software which is designed to let you choose which websites you want access to or restrict what websites a user can visit on his or her device. You can either make a blacklist or whitelist according to your requirement. This filter will allow you to access a website on the whitelist and restricts access to undesirable sites. Generally, these programs look at the URL of the selected site ad search through the website's content for restricted keywords, and according to this, decide whether to block or allow the connection to the website. Those web filters are often installed either as a browser extension as a build-in program on the computer or as part of an overall security solution. Again, they can also be installed on the side.
In general, web filters work in two remarkable ways. One, they can block selected content by the quality of the sites which document and categorize popular pages across all genres of content. Or, they filter the contents of the page and block it accordingly. Some web filter software provides reporting so that the system can see what kind of traffic is being filtered and even it gives the facility to see who has requested it.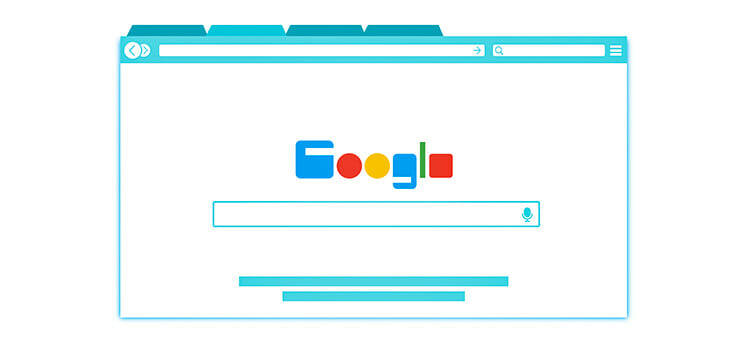 Types of Web Filtering
A web filter is a program that can screen an incoming web page to determine whether some or all of it should not be displayed to the user, based on the permission configured by IT admins. Web filtering is used to create a boundary that protects the networks from unwanted attacks that arise from landing on malware-infected websites, browsing violated contents, download malicious files, and also block access to fixed websites that keep users away from productive work. There are different kinds of web filters available on the internet, you just need to choose the right one according to your requirement.
Basic types of web filtering:
Blacklist & whitelist filters: web filtering works by creating a blacklist & whitelist. When using blacklists, the administrator (who controlling or set up filter settings) can enter all websites manually that are seemed inappropriate into the program, and if he or she doesn't want to enter this website. That means those sites are subsequently blocked.
Whitelisted websites allow accessing the URL. The user can enter on whitelisted websites. URLs are manually entered onto a whitelist, and all other websites are then off-limits.     
Keyword and content filters: This type of filter is in many ways similar to blacklist & whitelist filtering things. Keyword and content filters will filter out content and websites containing specific keywords or predefined content. 
Customized web filters:
Browser-based filter: browser-based web filters are simply just like applications, extensions, or add-ons that can be used with a specific web browser. This kind of web filter will let you choose which websites you want to access your using a web browser. But these browser-based web filters have some limitations like if you switch to another browser, then it will not able to work with your current web browser. 
Search engine filter: search engine filters works to filter out unnecessary content when any user tries to search for information through a search engine. Generally, most search engines have this feature as default to filter unwanted contents and there will no need for administrative privileges to turn off the safe search filter. But this type of web filter has flaws like if any user knows a URL and type it on the address bar and runs for it, it might entering a website that may be infected with malware. 
Network-based filters: network-based filters are worked on transport or application layers of a network. This type of filter acts as a middleman between the incoming and outgoing data information. This is also used to secure the IP addresses of each system connected over the network.  
Client-side filters: client-side based filters are installed and configured on the user's device. This type of filter is filtering programs installed on the device of an employee or student user.  Client-side filters are used to prevent access to certain websites from users.
Customers of Web Filtering
Mainly three major groups use web filtering, and those are:
Parents: parents may want to prevent their kids from accessing websites that they consider inappropriate for kids. That's why parents contain a large portion that uses web filtering.
Business: an internet user spends a lot of time on web browsing, surfing their favorite sites, checking his or her email, clicking on email links that can make him or organization a victim of Phishing attacks, or using a variety of web-based applications for both personal and business purposes. Nowadays, most business organizations doing web-based work for business improvement purposes. But the company owner can use web filtering to prevent employees to spent time unnecessarily and to increase productivity.
Conclusion
Web filtering is a software developed that helps to analyze the incoming web pages and let you access the one in which you want to. Different rules are set to filter out the web pages.  This web filtering also allows the user to block the web pages with unnecessary content like an annoying advertisement.