Group policy is mainly a feature in Microsoft Windows that works as an operating system. It provides some additional controls to the user account and computers account as well. It also permits you not only to control your accounts and but also to customize the advance settings that you can't access via the settings app. To know more read the full article, it covers details about group policy.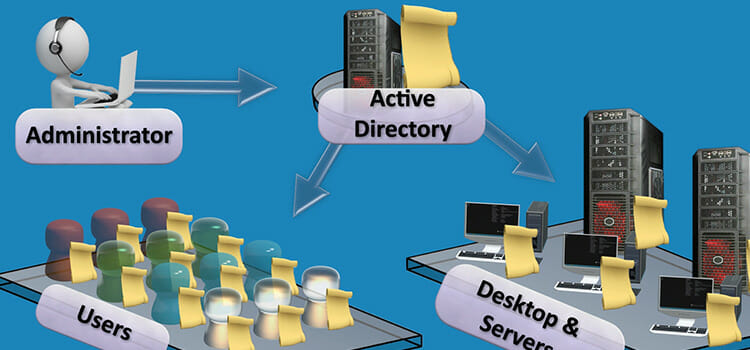 What is Group Policy? Why does it matter?
Group policy is such a feature that controls the working environment of your accounts. It works as a primary security tool. It allows you to secure your computer from infiltration and data discontinuity.
It provides you centralized management and configurations & applications of the operating system.
This feature secures user policies by allowing the administrator. Individual settings of its configurations are called Group Policy Objects (GPOs). To manage GPOs you need proper administrative privileges. Its management controls the GPO. You can also manage it by Local Group Policy.
Multiple GPOs perform together to enable the effective policy.  GPOs are processed by some logical orders such as local policies, site policies, domain policies, and OU policies. The settings of Group Policy are entirely related to the windows operating system.
Why does it matter?
Group Policy is an advanced setting that works to secure your account which the normal settings app can't do properly. It enables you to change hundreds of options, preferences, and settings. Sometimes, it is hard for Microsoft windows to assume your necessity to secure the account. But its settings can ensure the entire security of user and computer accounts. Now, some important security that you can do with it is given below:
You can restrict your access to control panel and settings via this setting. For business works, it is very essential to secure your control panel. Even if the computer is shared bu, multiple users, then using these settings, you can restrict your control panel. 
You can block the command prompt with the help of it. Though the command prompt is very useful, it can be offended in the wrong hands. So, these settings allow you to disable the command prompt.
Group policy prevents software installations. You can block the account from installing new software by its settings. It reduces the chance of installing junk files.
You can stop the restarts of your computer by force. If there remain some updates pending, then your laptop restarts your computer to finish the update though you shut the computer down. This enables you from this further restarting.
These settings help you to disable automatic driver updates. Sometimes it is useful to keep your computer up-to-date by automatic update settings. But it becomes a trouble if you are working under a customized driver.
You can disable removal media drives by using the settings of it. Some unknown USB drives may harm your computer. So, you can prevent your windows from accessing removal drives.
It allows you to hide balloons and toast notifications. These kinds of notifications are not important and they break your concentrations. So, for this, it is very useful.
You can remove one drive with the help of its settings. You can prevent it from running rather than uninstall it.
If you want to turn off the windows defender, then it is quite easy with its settings.
Some advanced settings like run scripts at startup/shutdown can be done by using these settings.
Benefits and Components of Group Policy
Benefits:
There are several benefits of group policy.
The main advantage of it is easily manageable settings. You can secure your settings for new users very easily and within a very short time.
You can update apps and software through it.
Sometimes you set a very poor password for your network. But It enables you to set a strong password by giving you some requirements while setting the password.
It enables you to folder redirections.
Components:
Group policy mainly divided into two major parts. One is used and the other is the computer. The components of the local group policy are given below:
Computer configuration is the first component of it. It is mainly useful for the local computer and doesn't vary from user to user.
User configuration is another one. It is individual for each user.
Software settings are a sub-component. It mainly contains specific software settings.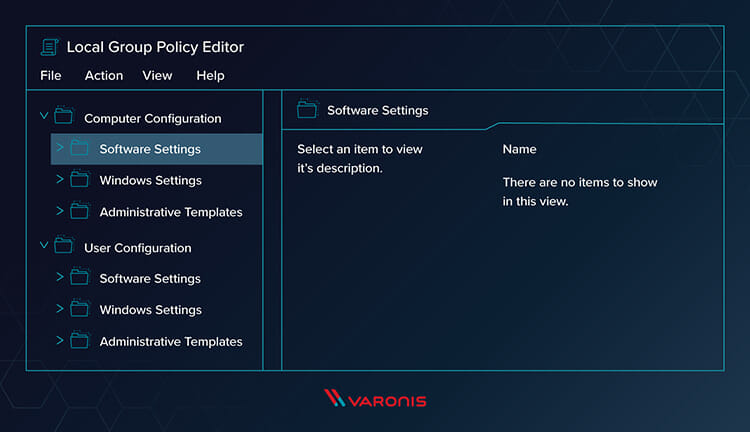 Windows settings is also a sub-component. It mainly uses a local computer to execute changes in login and administrative categories.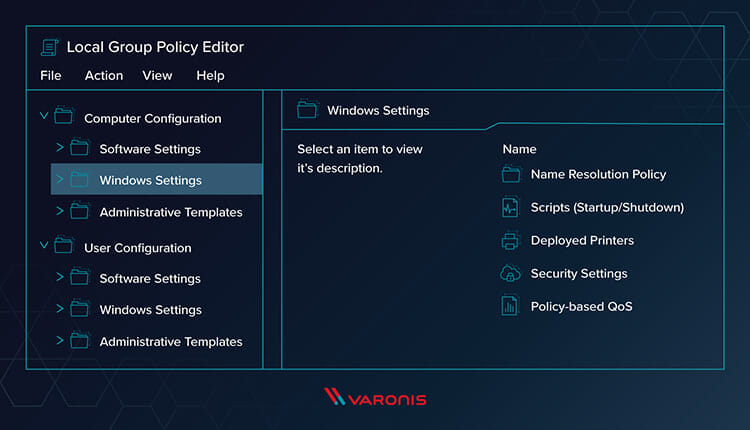 Administrative templates is also a component. It mainly controls the behavior of the local computer. It is useful in changing the options on the start menu and looks of control panel and much more.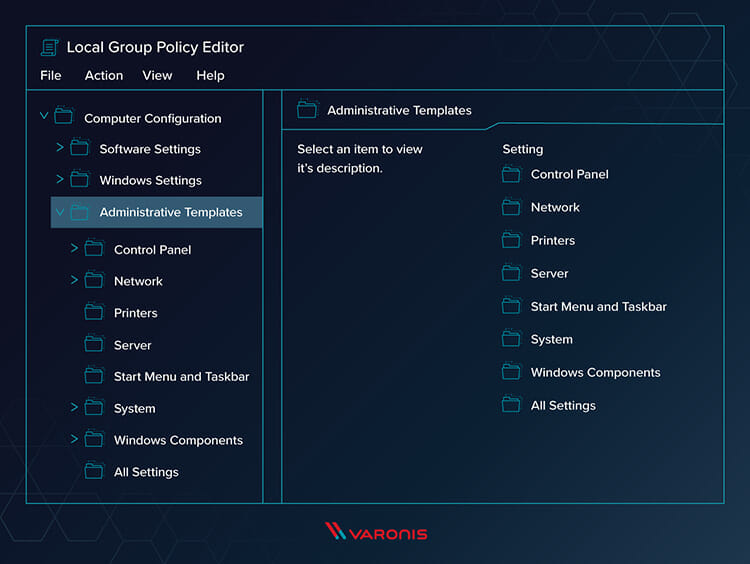 How to Access Group Policy
There are several ways to access group policy in windows 10. Some of the methods are given below:
You can open it by searching.
Go to the start menu.
Search for 'group policy' or type 'gpedit.msc'.
Click on the item to open it.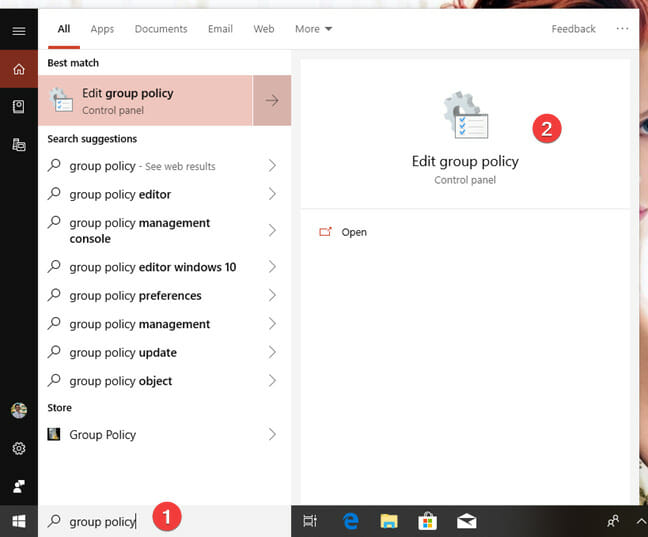 You can open it by asking Cortana.
Say 'Hey Cortana' or tab on the microphone button on the taskbar.
Now say 'open group policy editor' and wait
Cortana will show it.
You can open it from the settings.
Search for the 'settings app' on the taskbar.
Type 'group policy' in the windows settings.
Pick 'edit group policy' from the result.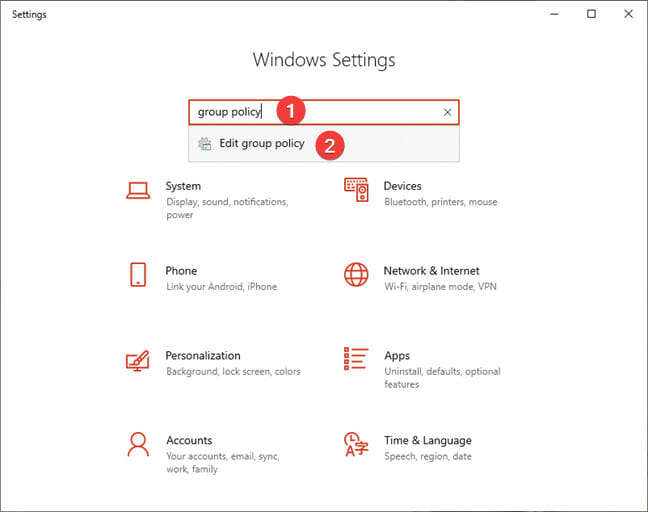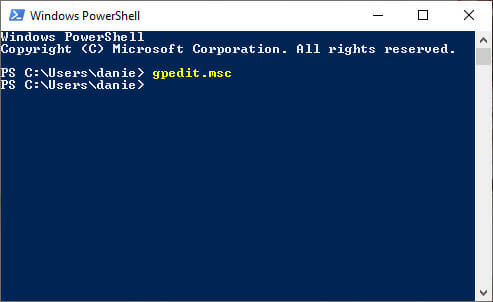 You can access group policy by windows explorer.
Type 'gpedit.msc' in the address bar
Press enter.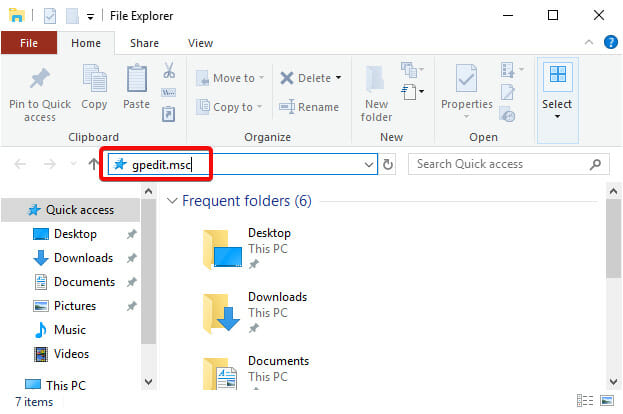 How to Use Group Policy
It is an advanced settings tool that handles your whole security and also uses for updating purposes.
First, you have to click start and pointing administrative tools click 'Active Dictionary Users And computers '.
You have to click the domain that you want to add to the organizational unit. Pointing to a new click organizational unit.
In the name box, you have to type the name of the organizational unit and click ok.
You have to right-click the newly created organizational unit and select properties.
You have to click the group policy tab and click new and then select a name for the new policy object and press enter.
From the group policy object link list, select the new project.
You have to expand computer configurations, windows settings, and security settings and click system services.
You have to double click the service which you want to apply for permissions.
From the checkbox, click the policy settings.
You have to click edit security.
You have to grant the appropriate permissions to the account and groups you want, and click ok
You have to click the startup mode option that you want and click ok
You have to close the group policy service editor and click ok.
Limitations of Group Policy
Group policy has some limitations also. The limitations of it are given below:
it completes action sequentially. The actions are processed one after another.
it has a flexibility problem. It is only used in specific categories like users and computers
There are limited triggers by it. It can only be applied to the computer startup.
It changes the background of the computer under IT involvement.
Conclusion
Group policy is mainly a setting tool that contains mainly advanced settings of the network administrator. As it is an advanced property of windows, it is mainly available in professionals and expertise versions of windows. However, it is used to adjust settings on a single computer.