What is Hyper-Threading | A Detail Look Into This Technology
Sometimes we wonder about the enormous complexity inside the working area of computers, and hyper-threading throws another entity into this complex world. Along with gathering more knowledge about the industry of a computer system, you may also require this article before buying a processor. As we may know a computer system works mainly through a CPU which is responsible for executing the user's input into output; hyper-threading is a technology used for the more efficient functioning of our CPUs. This is one of the innovations that took place in course of the evolution of computer running on different operating systems.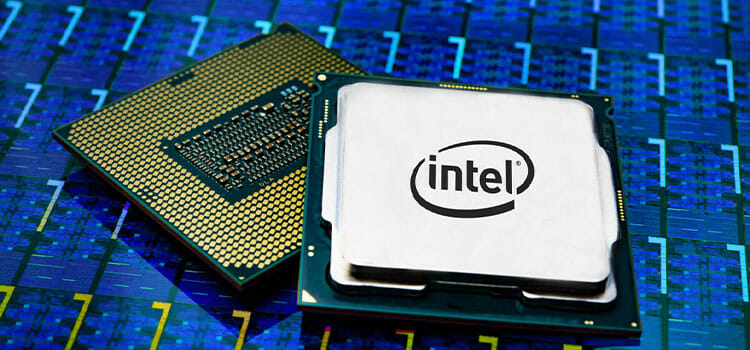 What is Hyper-threading?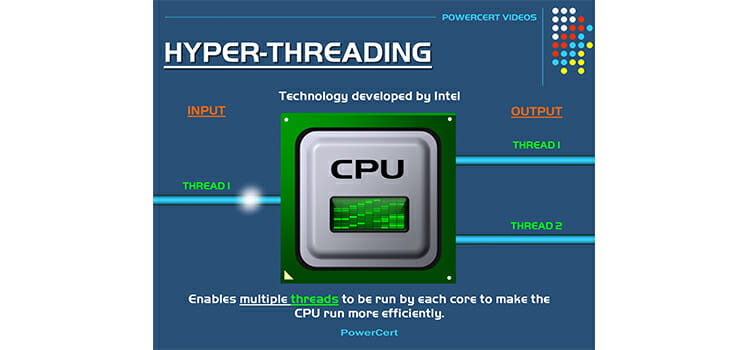 Hyper-threading is actually a trick used by the CPU to force an operating system to know that there is an extra processor or core (called logical core) that exits along with the physical core. That means in a processor of 2 cores it seems like 4 cores or threads to the operating system; 4 physical cores seem like 8 cores or threads and so on. As a result of this, the operating system has to provide work to all the physical and logical cores uniformly. This distribution of work occurs simultaneously. Whenever one processor is busy executing a heavy program, the other one handles the smaller need programs. 
The logical core can be created by adding an extra arrangement of registers inside the socket of the CPU. The operating system also needs to be made in a way that it can get aware of the hyper-threading. Another condition is that the programs that are able to execute under hyper-threading technology must be enabled during their manufacturing process.
Hyper-threading allows the CPU of your PC to reduce time wastages in between carrying on tasks. No processor needs to remain idle when hyper-threading technology is enabled. This enables your PC to work quicker and smoother.
History of Hyper-threading Technology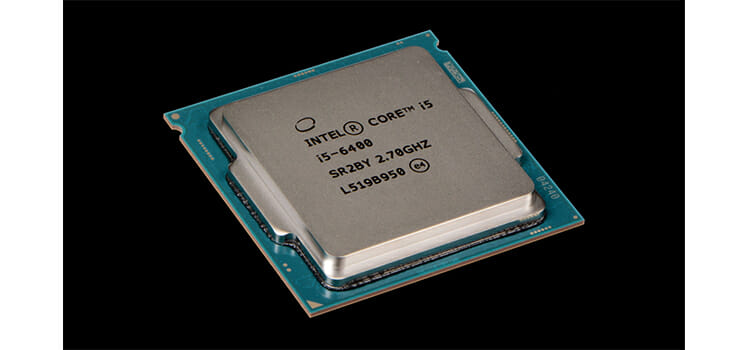 There was a time when only a single-core processor was used. Later with the invention of multi-core processors and multi-thread programs and software, hardware companies started working to find out more efficient ways for the proper inter-function of cores.
Hyper-threading technology was introduced by Intel in the year 2002. Intel incorporated this technology on Intel Xenon and Intel Pentium 4 processor. Later the technology continued to be used on Intel dual-core, corei3, corei5, and corei7 processors. As the technology evolves, user's demand in terms of using more sophisticated software also increases, hence there was the necessity the inventors felt to came up with newer ideas for making computers capable of doing things that were not imagined like carrying tasks of machine learning, artificial intelligence, etc.
A Brief Visit inside the CPU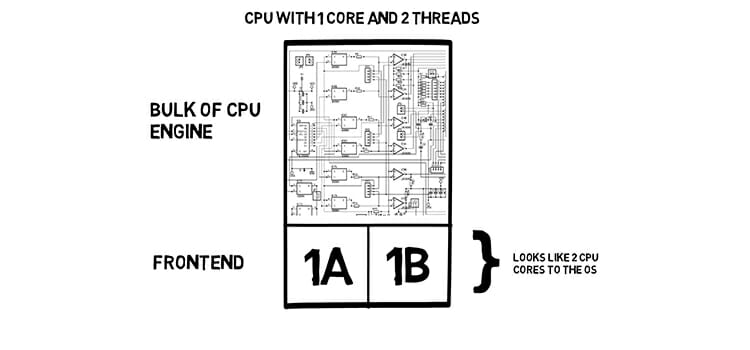 When you click on your mouse or keyboard to command PC, then your command converts as electric signals, and the work of the CPU starts. The execution unit inside the processor starts to carry out the command you have given. This whole process is done within microseconds. For example- If hyper-threading is enabled in a single-core processor, the CPU can schedule the tasks more efficiently with 2 threads rather than with 1 thread. Hence more and more cores with hyper-threading mean quickening the system.
How to Know about Hyper-threading in Your System?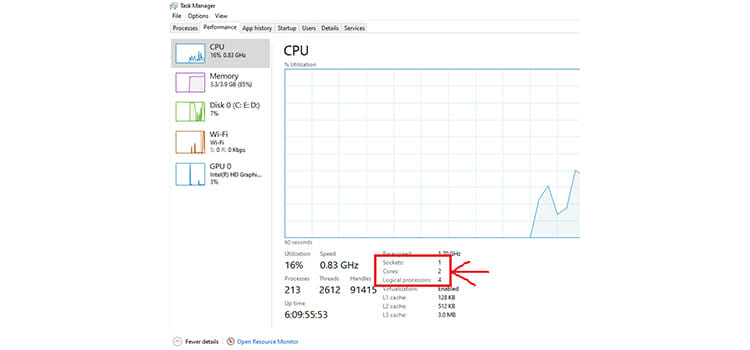 Hyper-threading is enabled by default. But you can make it stop working from the bios setting. You need to be careful doing this inside the BIOS; as most of the software and games we use in our system are hyper-threading enabled. Hence if you are unable it these programs might not function properly.
You can find out if your CPU is using hyper-threading or not by going to Task Manager; the logical processor will show as double as the core just like the figure provided below if it is using hyper-thread.
Advantages
Hyper-threading technology has many advantages like-
1. It enhances performance of your CPU.
2. It is very useful in multi-tasking.
3. With the invention of multi-processor in recent times, the use of them along with hyper-threading means supercomputers are quicken up more.
Disadvantages
Hyper-threading technology has some drawbacks too like-
1. It consumes much greater power.
2. Hyper-threading cannot be the replacement of multi-core processors. It does not double the performance but manages the resources better; while increasing cores enables the CPU to perform higher. Always check if the CPU cooler is working properly or not.
Applications
The uses of this technology in different areas are-
1. Gaming: Nowadays high-resolution games use up a large amount of memory and resources of CPU. Hyper-threading enables gamers to play these high-end games without lagging.
2. Video Editing: Hyper-threading helps greatly in this field.
3. 3D Rendering: This feature enables better conversion of 3D models to 2D models.
4. Multi-tasking: The computer does not become slow while doing multiple tasks because of this technology.
Conclusion
Hyper threading is a great addition to modern computer technology. You should know in detail before buying a processor about its hyper-threading feature as per your demand. Although it does not revolutionize your system's speed, it certainly enhances the performance. We can hope for more technological evolution in the coming days that going to alter hyper-threading technology for the even better performance of our computers.
Subscribe

to our newsletter

& plug into

the world of technology