Those who have created websites at any given point of time probably heard about the 'Inetpub' folder. This folder plays a significant role when it comes to web servers, websites, and web hosting. However, if you have nothing to do with the website creation, still you should continue reading this post because the Inetpub folder most likely exists on your Windows anyway associating with some kind of vulnerabilities that your PC may face. That's why we all should learn what this Inetpub is and how it works so that we can solute whatever issues arise on our Windows.
What is Inetpub?
Inetpub is a folder on the C drive of your Windows that contains web contents and web apps along with working as a default folder Microsoft IIS. Do you know what IIS is? Its full meaning is Internet Information Services. IIS is a server of Microsoft that is used to host websites to make your newly created website discoverable by internet users around the world.
In a nutshell, the Inetpub folder contains and maintains all the data associated with a web operation. It is advantageous to serve websites from Microsoft IIS if you are a Windows user. However, many believe that this may turn their PC into vulnerable situations as the hundreds of hackers trying to penetrate the system security using the files of the Inetpub folder.
Subfolders of Inetpub
There are 5 subfolders that you will see after opening the Inetpub folder. These 5 folders possess distinct roles and work differently from one another in the world of web hosting. The name and function of the 5 folders are provided as follows:
1. C\ Inetpub\ adminscripts: This subfolder helps the users to administer the hosted websites remotely.
2. C\ Inetpub\ iissamples: This subfolder contains samples of websites to show users how serving is done.
3. C\ Inetpub\ mailroot: This subfolder serves for the mail service allowing SMTP to work.
4. C\ Inetpub\ scripts: This subfolder works with the web apps providing functionality to the website.
5. C\ Inetpub\ wwwroot: This subfolder by default holds all the data of the published website by the IIS.
Vulnerabilities of Inetpub
Security of PC is a big concern in case you want to host your website from the Microsoft IIS. And our folder, Inetpub, becomes the central attraction to the hackers and fishy people hovering around the internet world.  The containing website files of the Inetpub folder can be used to infiltrate the whole system with spam and malware.
Preventing Vulnerabilities of Inetpub
Yes, using an IIS server on a Windows to host website indeed comes with some vulnerabilities to the system; on the brighter side, the Microsoft team puts in so many resources to prevent any security breach on the Inetpub folder. Besides, there are some recommendations which you can consider to make your PC more security proof.
1. Change the folder location of the Inetpub from C drive to maybe D drive. It is always wise to keep safe your system C drive from any kind of security breach risk.
2. Delete the C\ Inetpub\ iissamples subfolder as this one does not contain any important files regarding web hosting; rather, it just shows you how things are done.
3. Uninstall all the printers connected with your PC because it is a good medium for unauthorized people to get into your system.
4. Restrict accessing the files on the Inetpub folder. It improves security by creating barriers to circulate information from the hosted websites taking permission from the Inetpub folder.
5. Remove the Inetpub folder to remove the IIS from your PC in case you do not create and host websites using this server.
How to Delete Inetpub Folder
Many Windows users complain that deleting the Inetpub folder is not easy and the system shows an error whenever attempting to delete it. It happens because some Windows features are active with this folder which prevents it from being deleted. If you are not interested in IIS and no chance of hosting websites or for that matter creating websites, then you may follow this section to delete the Inetpub folder from your Windows C drive.
Step 1: Go to the Windows search bar and search for 'Control Panel'.  When it appears, click on it to enter.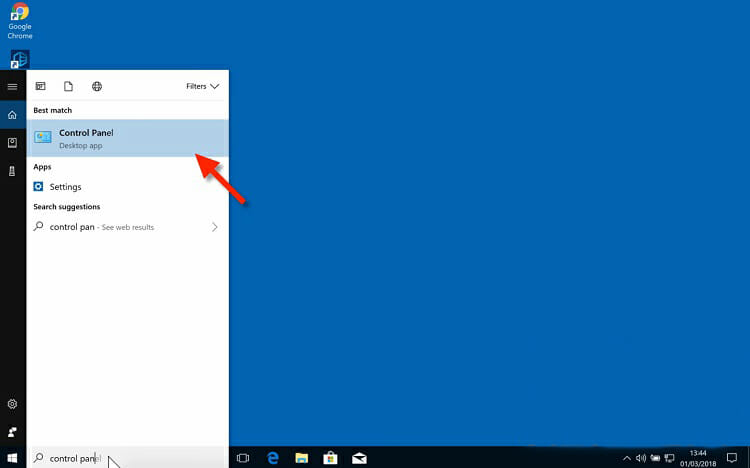 Step 2: Click on the 'Programs' option.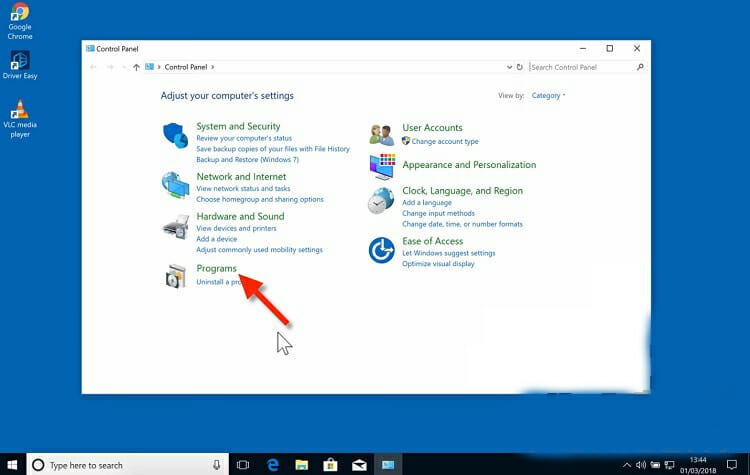 Step 3: Tap the 'Turn Windows features on or off-menu.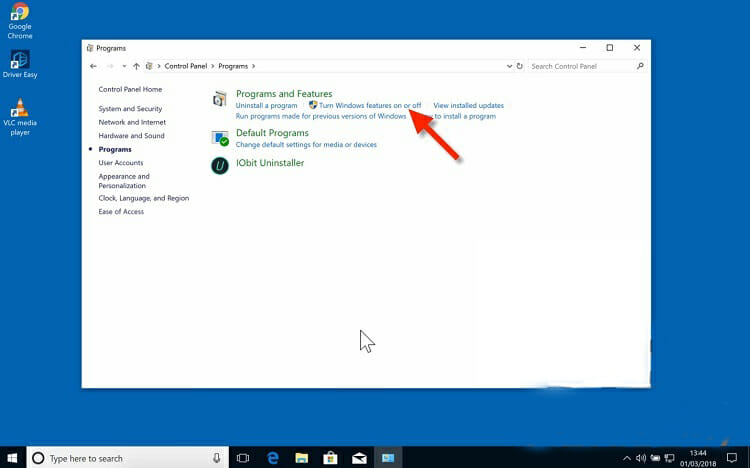 Step 4: Uncheck the 'Internet Information Services' feature. Hit the 'OK button. Now that the IIS feature is off, you should be able to delete the Inetpub folder easily.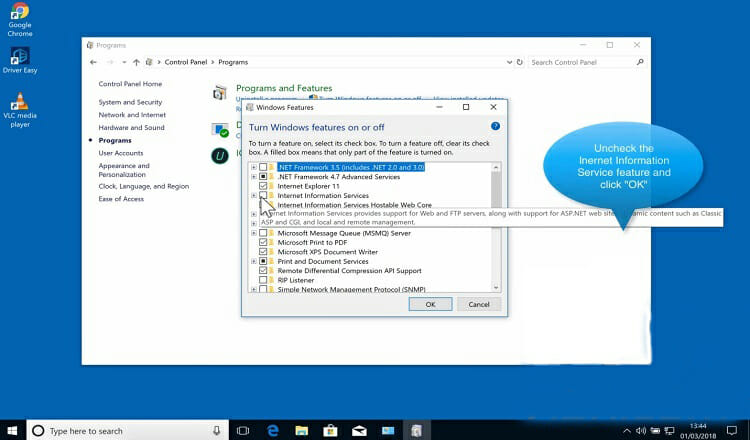 Conclusion
As you now understand the entity 'Inetpub' and know what problems it can create and even you have the solution, you can start considering whether or not to host websites using the Microsoft IIS. That's it for today; until next time, goodbye.