There are thousands of ways to fall to fraudsters in today's digital world. Very few people pay attention to it. Digital life is comparatively a new thing that requires more attention in respect of the field of security. Many face not only financial losses but also reputational damages due to trap phishing which is a common cyber-attack nowadays. Broaden your awareness before you are trapped in the hands of any cyber-criminals. Today's article will let you understand what is traps phishing which is a form of Phishing attack which is different from Whaling Phishing, its characteristics, and the overall view on this particular scam.
What is Trap Phishing?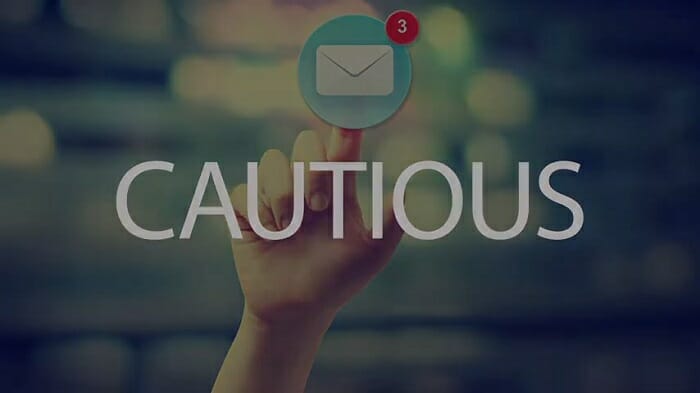 Trap phishing is largely based on the mistakes of the people in our digital world. Hackers and cyber-criminals are always looking for security faults. They send out generic emails, phone calls, messages to the general people as the first major step. If anyone responds according to the wish of the scammers then he/she is likely to pay a huge price.
Now a day you as a tech-being are more active in the digital world than ever before. You are buying daily necessities using e-commerce sites; transacting money through mobile banking; using ATM and Master cards; posting about your daily life on social media. You have to use login credentials, passwords, pins, codes, etc. in order to enter various websites. You may also share personal information like address, phone number, or birthdate publicly. All these activities make you a lucrative target to cyber-criminals. You just never know who might be following for evil purposes.
Many people are fond of clicking on anything they find on web platforms. This is a dumb act; rapid technological advancement requires smart users for the safety of the internet world to ensure your personal security as well as your business security. You may have found e-mails from unknown sources many times. Have you ever closely examined those emails? Or do you simply ignore it? Either way, you are on the right track. But on the other hand, there are naïve people who do not recognize the spoofed emails and tend to click on the link attached to the emails and they are trapped.
Who are the Trappers?
We have some misconceptions; who are the people that we need to worry about- are they the ones with vast technological knowledge? Are only trained hackers capable of performing online scams? It is true that the skillful hackers are the most dangerous ones that they can hack into your smartphone too; but it is also a matter of fact that anyone can damage your online life- he/she can be your friend, family member, colleague, IT solution provider- no one is to be trusted unless you know him/her very well. The trained hackers may trap you using malware and viruses whenever you click on any suspicious download links. On the other hand, your friend or colleague may use a simple phone call or text message and ask you to do this because your bank account is in security threat. Be careful of these trappers.
How does Trap Phishing Work?
A statistic says that around 70% of phishing scams incur via e-mails. You can fall into a trap of a generic e-mail that must have been sent to thousands of people, or someone was tracking you closely and then sends mail that seems to you to have come from a legitimate source. Either these emails demand you directly some personal information like a bank account number or are associated with a link that was designed to redirect you to the hacker's site upon clicking on it. This way your login credentials are handed over to the scammer. Then this login information is used for creating another account by which your money is lost.
Sometimes fraudsters create a real-like profile on social media and make friends with the targeted ones. The fraudsters firstly earn the beliefs of the people; they may pose as media stars or good-looking girls in order to lure people. This way they collect all the information required for trapping someone.
You should be aware, we are living in times, when spying on someone is easy as ever before. And phishing is one of the pretty good ways of controlling someone's phone without touching it, learn more.
What are the Damages?
Trap phishing causes great damage both to personal and organizational accounts. Your bank account or ATM card can be hacked; this way you face heavy financial loss. You may lose your Facebook account which can be detrimental to your image on social media. Along with the personal level, the organizations also face huge damage both in terms of finance and reputation. Competitors may gain upper hand by thieving secret data and using them to be one step forward.
Conclusion
Trap phishing is no way to be ignored. You should also know how to prevent any type of phishing attacks. As we have learned that this phenomenon can cause harm in many ways, we need to be careful with the prevention. This age of smart technology demands smart users too. Hopefully, the article was helpful for you to learn a few things in the field of digital security threats.